Never miss a bite! Sign up here to receive new recipes and reviews straight to your inbox.
Today's guest post is a little bit different than the others. I want you all to meet Shana, a graphic designer and total foodie who is responsible for the site Boca Locals as well as the ABZs of South Florida networking crawls. I've been on a bunch of her crawls and they are always a lot of fun. Shana recently moved over to the west coast, to Fort Meyers, and is still getting involved in the food scene (obviously!). Shana wanted to share some info about her west coast events with my readers, in hopes that many of you will be inspired to take a weekend trip over to her side of the state!
The famous ABZs Business-Crawls are now on two coasts of Florida!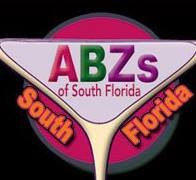 Started in 2010, South Florida's east coast was taken by storm as the innovative concept of Business-Crawls, created by Page One Graphics, kicked-off in Boca Raton.
A networking event that includes a short walk to visit three area restaiurants in a 3 hour time period. The allure is an opportunity to try exciting new restaurants and foods while connecting with fellow business profressionals and foodies alike.
No cap on this great idea! ABZs is proud to announce that they've branching out to South-West Florida with their unique
Business-Crawls. These networking events will be encompassing Fort Myers, Cape Coral and everything fit to be seen on that beautiul coastline – including trips to Sanibel Island and Naples.
The kick-off date on the South-West coast was this past Wednesday, October 1, 2014. With visits to Prime De Leon, 33 Patio de Leon, Fort Myers, FL 33901, Los Cobas Cantina and Twisted Vine Bistro, at the River District in Downtown Fort Myers.