Disclosure: This is a sponsored post by Reclaim Wellness Acupuncture and Functional Medicine. All service and health claims have been provided by the sponsor, and medical information here comes from sources provided by the sponsor. All opinions stated in this blog are 100% my own, and based on my personal experience. I am not a medical professional, so please always consult with a healthcare provider before taking new supplements or starting new treatments.
How to Improve Gut Health with Help from Reclaim Wellness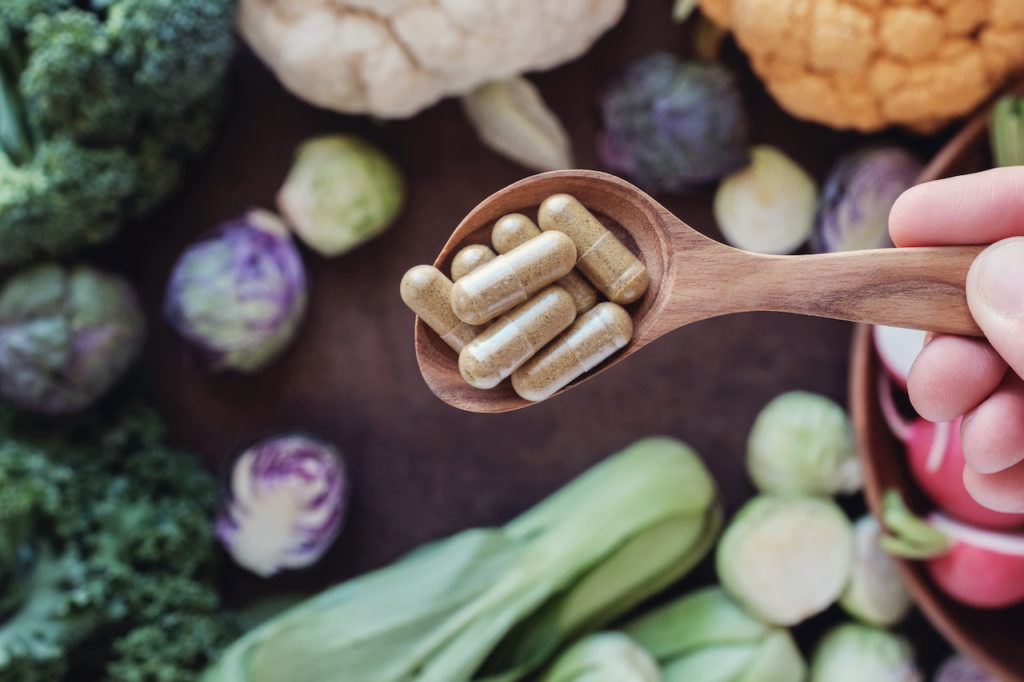 Gut health has become a hot topic lately, especially with regards to how to improve or support it. I don't know about you, but my Instagram feed is filled with companies touting some new supplement to decrease bloating, improve your gut, etc etc. I don't rely on those ads when I want advice on how to support my gut health, though; I turn to my trusted functional medicine doctor, Harmony Brown AP, L.Ac, CFMP, and her team at Reclaim Wellness Acupuncture and Functional Medicine.
Of course, the first things she will address are the essential healthy living habits:
Eating a well balanced diet. This doesn't actually look the same for everyone. What's good/healthy for one person is not for another. I'm the perfect example: beans are considered a healthy source of protein and fiber, but that is something that my food sensitivity tests showed as a "red flag." Reclaim Wellness can order food sensitivity lab tests that can really help you know how to feed your body what it needs.
Managing stress levels. For me, acupuncture treatments are the obvious answer, but Reclaim Wellness also offers things like meditation and transformational breath that also combat stress.
Being physically active. This is up to you! Moving your body every day is so important, not only for physical health, but mental health as well. I am blessed that my parents engrained an interest in exercise in me when I was young. I danced, did gymnastics, played tennis, and I used to love going to pilates classes with my mom — that eventually escalated to an intense relationship with fitness studio workouts that I still maintain today.
Getting enough sleep. The body and mind need sleep to recharge. If I don't get at least 6-7 hours of sleep, I can definitely feel a difference. Regular acupuncture is said to help with sleep conditions, and on the days I get an acupuncture treatment, I sleep noticeably better.
The next step is incorporating the right vitamins and supplements into our bodies to support our health. These are the top 6 supplements that Harmony and Lauren at Reclaim Wellness recommend for gut health:
Magnesium Citrate for Gut Health
I have been taking this just about every single day for years, and it is the number one thing I mention when people ask me what my favorite product/supplements are. Magnesium citrate increases fluid in the small intestine, helping your intestines hold onto water, making it easier to have a bowel movement and relieving any kind of constipation — but magnesium itself is important for overall health, as it's shown to also help sleep issues, headaches and muscle aches.
While taking the magnesium citrate has really been a game changer for me, it definitely works best when used as a supplement to a lifestyle that includes all of the things I talked about at the beginning of the blog. You can find magnesium citrate in capsule form, or as a powder or liquid. It's just a matter of preference. Check out Reclaim Wellness Fullscript store for various magnesium citrate products offered.
L-Glutamine for Gut Health
L-glutamine, or sometimes just referred to as glutamine, is a supplement I use on a daily basis. Research shows that L-glutamine can improve overall gastrointestinal health, balance the gut microbiome, help heal leaky gut and ulcers, promote muscle growth and recovery, has the ability to reduce intestinal inflammation, improve IBS symptoms, and support brain, metabolic and heart health.
L-glutamine can be found in protein-rich foods like meat, dairy, eggs, tofu, cottage cheese and raw spinach, but many people need to supplement their diets with additional L-glutamine since our bodies need it in large amounts. I've taken capsules, but more often use it in powder form, in my shakes after a workout. You can check out the different kinds of L-glutamine products offered through the Reclaim Wellness Fullscript store by clicking here.
Aloe Vera for Gut Health
When I think of aloe vera, I think of that green cooling gel that helps soothe sunburn — but lo and behold, aloe vera is naturally made up of components that help to balance the body's system, especially when it comes to digestion. According to aloe product brand, Lily of the Desert, the digestive benefits of aloe vera appeared in 4,000-year-old Sumerian clay tablets and in Egyptian records extolling its digestive benefits.
It helps maintain proper pH balance in the stomach, supports immune system health, contains antioxidants to protect the lining of the gut, produces good bacteria, lubricates and cools the intestines and reduces inflammation. Check out these digestive health products by Lily of the Desert. I haven't tried this brand, but after reading more about it and learning that it's Harmony's recommendation when in a pinch and looking for something over the counter, I'm interested in trying out the Aloe Herbal Stomach Formula Shots for traveling! Aloe 200x by Designs for Health is her go-to capsule when ordering online from Fullscript.
Digestive Enzymes for Gut Health
This is another tried-and-true gut health supplement for me. I never go anywhere without my digestive enzymes. The body does create its own enzymes to help us break down food, absorb nutrients, and digest — but sometimes we don't create enough to really get the job done, especially when we are under stress.
Different enzymes are meant to break down different components of food — one breaks down complex carbs, another is for fats, another for protein, and so on. In order to get the most optimal absorption of all the nutrients in your food, you need enough enzymes to be able to break everything down properly. There are various reasons why someone's body might not naturally create enough enzymes, but if you are one of these people you run the risk of not absorbing enough nutrients and uncomfortable GI symptoms like gas, bloating and cramping.
Digestive enzyme supplements are an easy way to add more enzymes into your system, but you can also boost your own digestive enzymes naturally with a few simple lifestyle changes, such as slowing down when you eat and making sure to fully chew your food, and incorporating enzyme-rich foods into your diet like ginger and fermented foods.
Probiotics for Gut Health
Another must-have for me. I take a woman's health-specific probiotic every day. The main function of probiotics is to basically get rid of any unwanted bacteria in the gut and help maintain a proper pH balance in the digestive system. While you can get probiotics from some specific foods — like yogurt, miso, sourdough bread and sauerkraut, just to name a few, supplements will contain multiple strands of probiotics, which is what's recommended. In general, Harmony suggests making sure to specifically look for these two strains, Lactobacillus and Bifidobacterium, which help with digestion and nutrient breakdown, as well as stool frequency in those who suffer from constipation. Harmony's recommendation is Ther-Biotic Complete Probiotic from Klaire Labs.
DGL (deglycerized licorice) for Gut Health
This is something I wasn't familiar with until Harmony mentioned it. She says it's great for 'relief' by way of soothing the digestive tract. Think of it as your new natural antacid without taking TUMS. According to digestive product brand Enzymedica, DGL is said to promote blood flow to the digestive lining to help rebuild and protect the mucosal lining, and assists with cell growth and turnover.
For over-the-counter, Harmony recommends the Enzymedica DGL Stomach Soothe Gummies. These come in a German chocolate flavor that promises no chalky or bitter taste. Sign me up. I am all about gummy vitamins and supplements — and chocolate! In her office, she recommends Designs for Health, DGL Synergy chewable tablets.
Book a Consultation with Reclaim Wellness
In addition to all of these supplements, Harmony and Lauren also give honorable mention to Vitamin D specifically for gut health and peppermint oil capsules for alleviating pain associated with IBS.
Remember, the definition of supplement is "something that completes or enhances something else when added to it." These supplements are to be used in tandem with a healthy gut-friendly lifestyle. I know there are a lot of products out there, and it can get overwhelming when trying to figure out what to take. I always recommend booking a consultation with Harmony or Lauren, so they can go over everything with you and create a personal treatment plan for your specific health goals.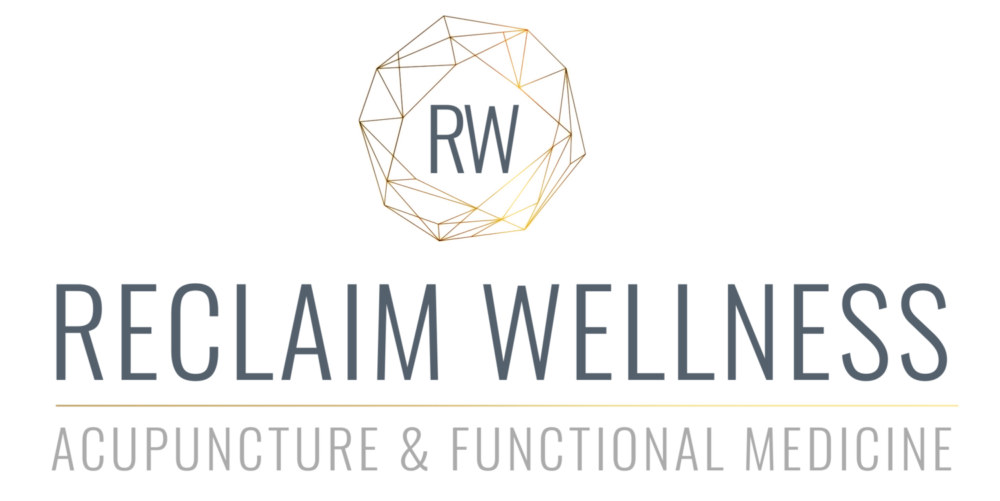 Reclaim Wellness Acupuncture and Functional Medicine is located at 1501 Corporate Drive, Suite 270, in Boynton Beach. Appointments can be made by calling 561-336-3144 or requesting online. Virtual consultation appointments are available for those who are not comfortable coming into the office or do not live in the area. Don't forget to mention Take A Bite Out of Boca when booking your appointment to receive the special pricing.
Sources: Dr. Axe – Magnesium Citrate, Dr. Axe – L-Glutamine, Enzymedica – DGL