Never miss a bite! Sign up here to receive new recipes and reviews straight to your inbox.
Disclosure: I received complimentary product, services and consultations from The Biostation in exchange for this post. No monetary compensation has been received. All claimed benefits and facts have been provided by The Biostation. As always, all opinions are 100% my own. 
The Biostation is on a mission to redefine healthcare at their state-of-the-art medical facility with two full-time doctors with 70 years of combined experience leading a medical team of professionals that focus on patient care, success, safety and satisfaction. To schedule your first free consultation and receive a free bLean shot and 10% off products and services, click here.

At first, I thought The Biostation was strictly a place to go for IV nutrient therapy. Little did I know that they also provide full diagnostic testing, hormone therapy, medical aesthetic services, weight loss services and more. In my continued search for total gut health, it seemed fitting to give The Biostation a shot and see what kind of help they could throw my way. No person's body is wired the same; and therefore, no one's journey to total wellness will be the same either. The Biostation knows and understands this, and thus takes an individualized approach to each of their patients to help find the root cause of whatever issue is going on, and then take the appropriate steps to reduce the symptoms occurring and eventually heal the body as a whole. According to The Biostation's website, the benefits of going through the Total Wellness and Anti-Aging Program include increased energy, and strength, weight loss, better sleep, increased lean muscle, improved memory, enhanced performance and focus, improved sexual health, stabilized moods, and disease prevention. 
After going through performance blood panel testing and a consultation with Dr. Cecila Lacayo, M.D., I received my "bioID" with the doctor's suggestions and recommendations for moving forward. At first glance, it all seemed completely overwhelming. Thankfully, every client of The Biostation is paired up with a patient advocate who helps explain everything and guide you along the way. My patient advocate, Kati, was super helpful in getting me started. Together, we developed a plan that worked best for me and my lifestyle, taking things step-by-step. And just like we've broken down my Total Wellness Journey into phases, I'll be breaking down my coverage of it here. Today I'm sharing with you my experience with phase one: the "bClean" Core Restore Program, a 7-day detox program designed to revitalize healthy liver function and support the process of metabolic detoxification by slowly helping to cleanse the body of food intolerances, intestinal and colonic blockages, hard-to-digest foods and toxins. By now, you all know about my food intolerances, which is why I was very eager to try the program and see how it made me feel.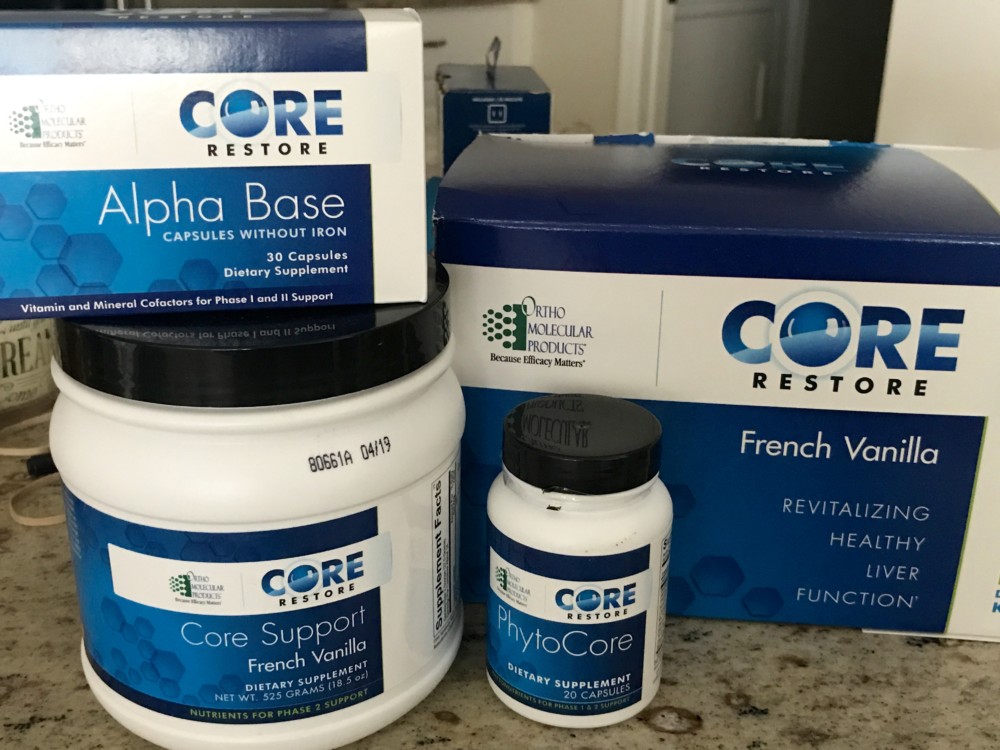 The bClean 7-day detox program comes with the following:
Core Support dietary supplement (basically a protein/nutritional powder, available in chocolate or French vanilla)

N-acetyl cysteine, one of the most important detoxification nutrients for the liver
6g fiber which is essential to cleansing as it helps bind toxins and eliminates them through the GI tract
Includes a high-ORAC vegetable extract blend and polyphenols and additional nutrients that support liver detoxification

Alpha Base capsules

Multivitamin and mineral for detoxification support
High dose of B vitamins
High dose of antioxidants, including vitamins C and E and zinc to protect the cells from toxins and free radical damage
Fully reacted Albion chelated minerals for enhanced bioavailability

PhytoCore capsules

Artichoke, a traditional choleretic agent that helps support body's natural production of bile
Silymarin, a bioflavonoid complex found in milk thistle seeds used to support and protect the liver for optimal health
Beet leaf and dandelion root to cleanse the liver
Inositol and methionine, lipotropic agents that transport fat out of the liver

Mini hand-mixer
Comprehensive instruction booklet
Days one and two of the detox are fasting days, except for a the Core Restore powder, a nutritional shake drunk in the morning and evening, paired with the Alpha base capsules. The French vanilla powder is actually really tasty. It does get super thick though, so a straw is necessary — you might even want to use a spoon! Even though I was taking in a significantly lower amount of calories during those two fasting days, the shakes kept me full and I was feeling fine.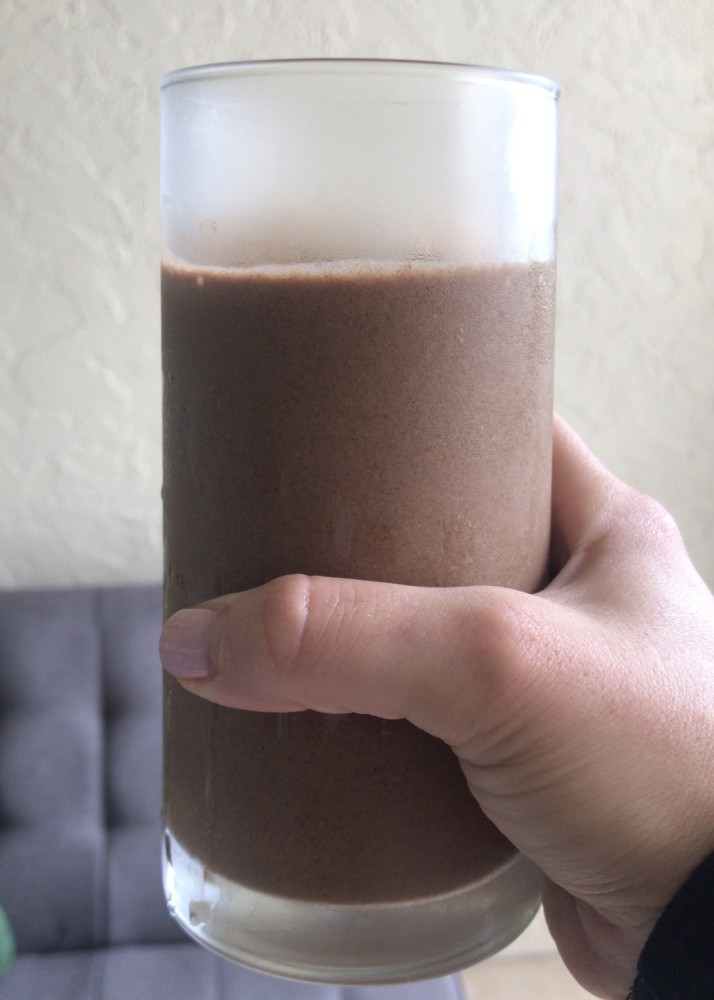 The remaining five days of the program still include the shakes and Alpha Base capsules both morning and evening — but now you add the PhytoCore capsules, and can start eating solid food again. Detoxes and cleanses are often burdened with including totally bland meal plans and sometimes no food at all (i.e., juice cleanses), but not this one. The recipes in the instruction booklet are fun, flavorful and full of healthy, hearty ingredients that won't leave you starving. In fact, there are quite of few recipes I know I'll be returning to again and again — specifically the tropical mango chia pudding, quinoa-stuffed peppers, spaghetti squash marinara, and garlic cauliflower mash.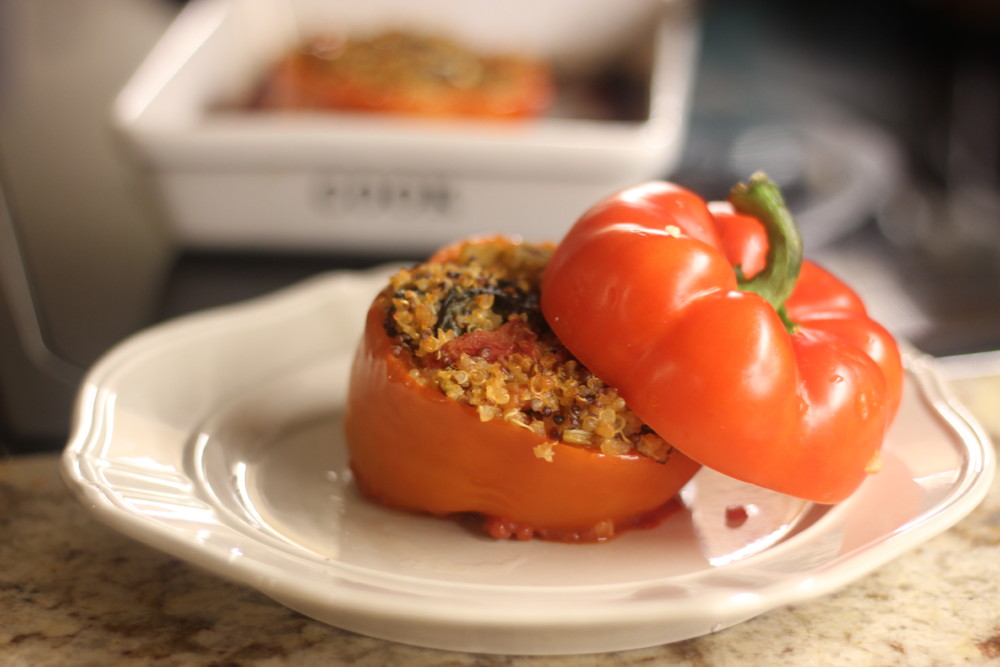 Doing a detox like this is super beneficial for those looking to reset their body after a food and drink-filled vacation, a prolonged period of time when you may not have been eating so great, or just not feeling like your best self; or perhaps you're getting ready to start a weight loss program or food elimination diet. Want to get started? You can, easily! Just click here to schedule a visit to The Biostation for a consultation and you'll be on your way to your own personal wellness journey. 
The Biostation is located at 3100 South Federal Highway in Delray Beach. Locations also include Miami and soon-to-be Boca Raton Resort & Spa. It's open Monday through Friday from 8am-5:30pm, Saturday from 10am-4pm and closed on Sundays.