Never miss a bite! Sign up here to receive new recipes and reviews straight to your inbox.
Disclosure: I received a complementary meal as a guest of the restaurant. No monetary compensation has been received for this post. As always, all opinions are 100% my own.
Juniper On The Water is a beautiful restaurant located right on the Intracoastal in Hallandale Beach. Perhaps you remember when I raved about their brunch last month? Inviting atmosphere, delicious food, and wonderful service — something I always look for at a restaurant. Juniper delivered all three for brunch, and did it again for dinner!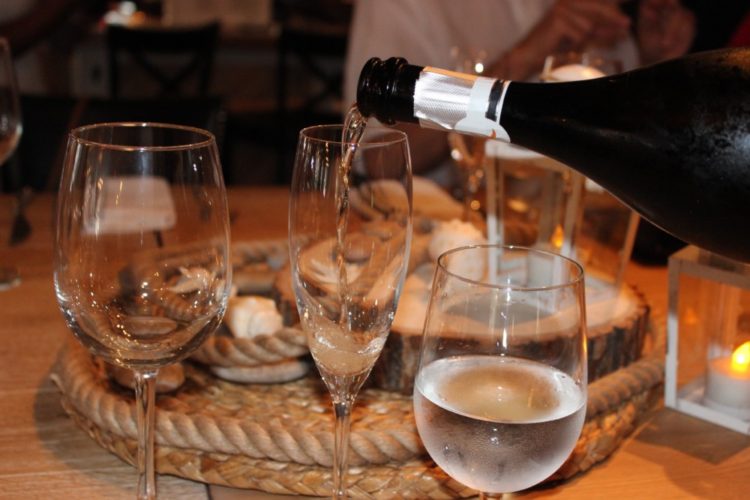 Juniper On The Water put together a beautiful event for some other local bloggers and me — they even brought in live entertainment from local musician, Brendon O'Hara. As much as I enjoyed their brunch, I was excited to see what tasty tricks Chef Daniel had up his sleeve for dinner. Once the prosecco was poured, we were met with our first bite — one perfectly plump Connecticut Blue Point Oyster. It was cold, it was fresh, it was briny, it was everything you want to taste in an oyster. And of course, there is nothing better to pair with oysters than a little bubbly! Dinner was off to a great start…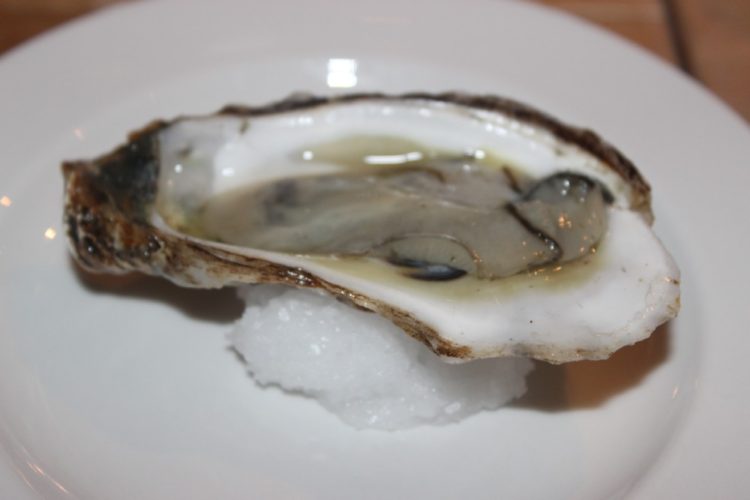 With seafood on our minds, the next dish was very well received — Prawns a la Plancha with spiced romesco and grilled lemon. A la plancha refers to the method of cooking: pan-fried or cooked on a griddle. The head-on prawns were beautifully presented and the flavors were bright, bold, and kept you going back for more. My only complaint was that there weren't more to go around!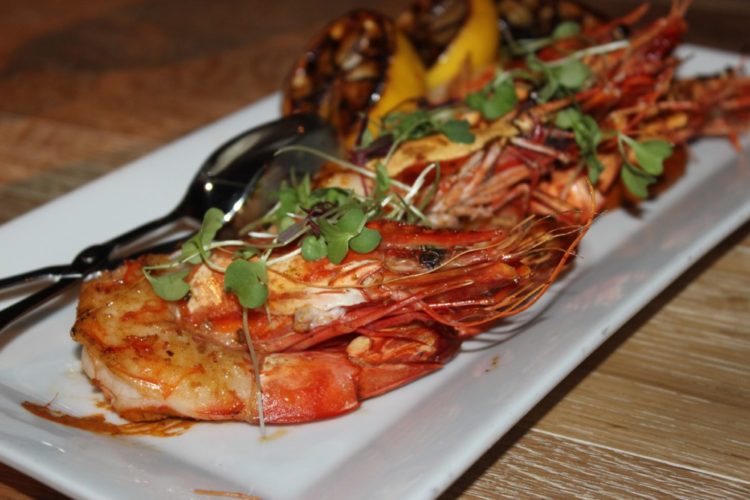 As opposed to some media dinners that load up the diners with lots of heavy or large dishes one after the other, Juniper kept things very light and refreshing. Two colorful salads hit the table and I couldn't wait to dive right in. The first, a combination of mixed greens, butternut squash, dried cranberries, orange slices, and goat cheese, tossed in a sherry vinaigrette. Just looking at the dish makes you hungry. We eat with our eyes, and this definitely played well to our senses. This is a salad you'd see more often during the fall season, but I loved it nonetheless. I may just have to use it as inspiration for Thanksgiving later this year…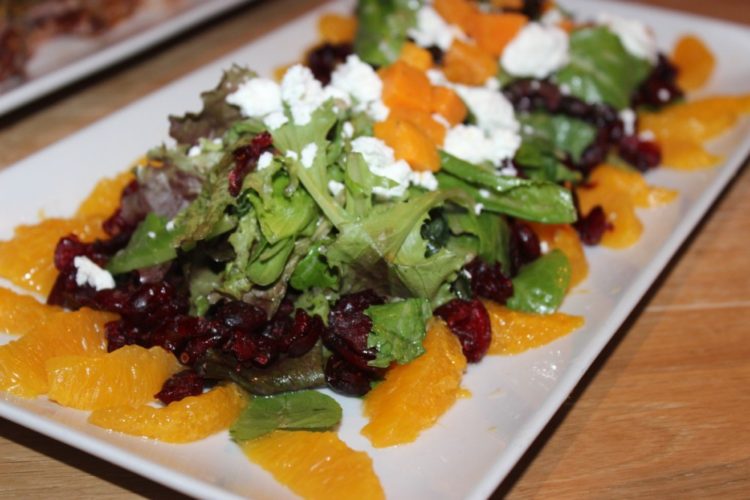 The second salad was more seasonally appropriate — bright cherry tomatoes, fresh basil, thinly sliced red onion, and a sprinkling of salty, crumbled feta cheese. I could eat a salad like this every day and never get bored. It's a perfect mix of flavors and adds just the right amount of pop you want in a side dish or appetizer.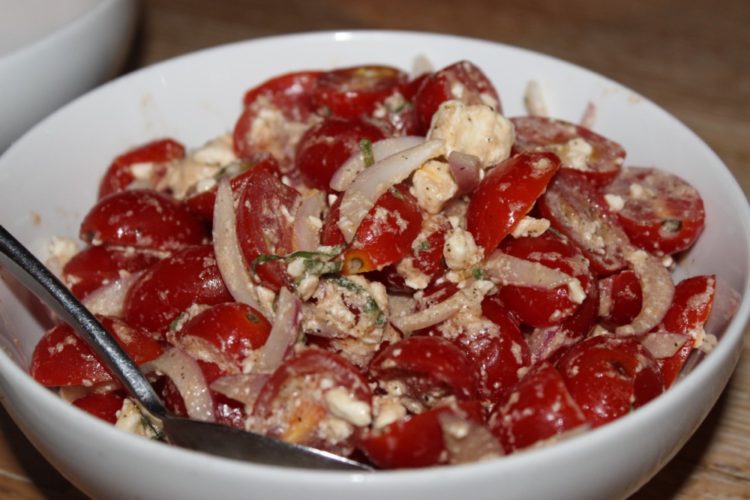 The entrees served were very simple, and very tasty. Grilled ribeye and grilled snapper, both topped with a charmoula sauce. This is a marinade most commonly used to flavor fish and seafood, and consists of ingredients such as herbs, lemon juice, garlic, and cumin, but there can be many variations. The snapper was incredible. The skin was crispy, the flesh was light and flakey, and the sauce was a really flavorful addition. We were also served lamb shank over polenta. I had to get in there and taste the polenta. It was perfectly smooth, thick and creamy, and so delicious that I just about spooned up any inch that wasn't touching the lamb.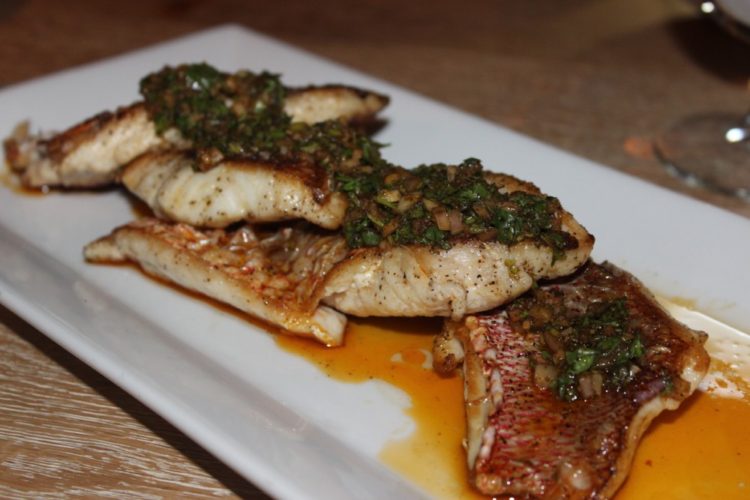 There is one menu item at Juniper that I really want to try — the paella! It's one of their signature items and is supposed to be a "Mediterranean" version of the traditional dish. Unfortunately it wasn't part of our tasting menu, so I will just have to go back again!
Juniper On The Water is located at 1975 S Ocean Drive in Hallandale Beach.