One year ago today, Take A Bite Out of Boca was born. It's hard to believe a year has gone by since I started to really get into food blogging. Sure, I had been writing already, but on December 6, 2011, I bought my domain name and it became official. It's kinda crazy that the blog really started out as a silly little hobby that came from basically being unemployed and bored, and it's turned into something I'm really passionate about. Not only have I developed new skills, but I've become part of a really amazing community of people. Cookbooks, TV appearances, partnerships with product lines — the bloggers I follow have really done some awesome things in the food world and inspire me to want to do the same.
In honor of my blog's birthday, here is a list of my top 5 favorite food moments from the past year: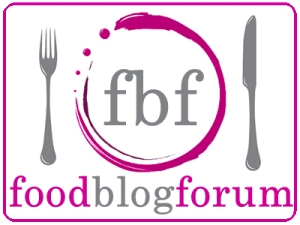 1. Attending the Food Blog Forum in Orlando, FL last March was one of the coolest experiences of my life. An entire weekend in Disney World with awesome people, delicious food, prizes galore, and tons of advice and words of wisdom from industry professionals. When I first applied, I got wait-listed…which was a huge bummer. Then one morning I got an e-mail from Julie (The Little Kitchen) saying that I had a spot if I still wanted it. I was so excited and didn't hesitate at all to register. This event really sparked all of the energy inside me to keep the blog going and make it a priority in my life. Who knows if I would have continued with this the way that I have if it weren't for having attended the forum and having the privilege to meet so many of the bloggers that were there. Oh yeah, and on top of all that…I won a 7-quart KitchenAid stand mixer. That was pretty freaking sweet.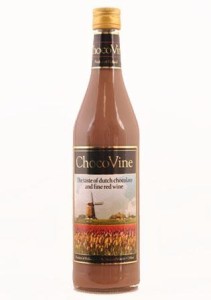 2. The first time I was recognized publicly for something I wrote about was not too long after I got started with the blog. I tried ChocoVine's chocolate wine for the first time and after basically falling in love, of course I blogged about it and posted the link on my Facebook. A couple days later, ChocoVine reposted my link on their own facebook page!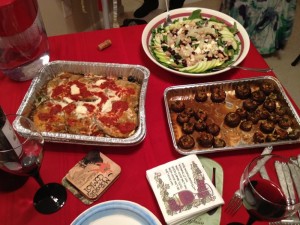 3. I moved out of my Bubby's and into my own apartment in July and not long after, I had my first little dinner party — pot luck style with Tyler, Shannon, Lauren and Jaime. We each were in charge of a course. I made a salad with spinach and arugla, apples, pears, cranberries and feta and made my own apple cider vinaigrette! Shannon made stuffed mushrooms for the appetizer. Jaime made a pasta-less veggie lasagna, using eggplant in place of the noodles. Lauren made chocolate cupcakes with Oreo frosting for dessert, and Tyler was in charge of the wine. We had a really good time enjoying each other's company and indulging in a great meal. This was the first time I was ever able to host something in my own place. It felt good to be able to share my home with my friends and see them enjoying themselves.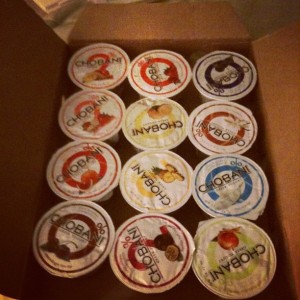 4. Freebies! Being a food blogger has it's perks. Sometimes product brands are extra kind to their fans. One time I tweeted Chobani about how much I love their yogurt; jokingly, I asked for some free yogurt as a birthday present (my 24th was coming up). To my surprise, they actually asked for my address and a week or so later, a huge box of Chobani Greek Yogurt appeared on my doorstep — one of every flavor. Lots of food bloggers post giveaways on their blogs. I was contacted by Bare Fruit Snacks to host a giveaway for their baked apple chips and was given a free bag to try myself. I loved the product and was able to pass it on to some of my followers and reward one winner with a whole case of the snacks. Not only have I hosted a giveaway, but I've won one too. Katie from Katie's Cucina had a great one sponsored by Robert Mondavi Private Selection. The prize was a box full of fun stuff, including iTunes and Starbucks giftcards, a wine opener, an apron and Ted Allen's cookbook "The Food You Want to Eat." I also won SprinkleBake's cookbook all about desserts, too. Winning is fun! 🙂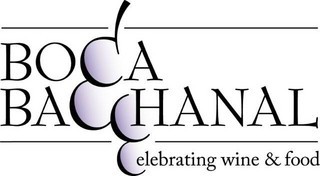 5. When I first started the blog, I was looking for food-related things in the area that I could get involved with. Lucky for me, one of my cousin's friends had an in with the planning committee for the Boca Bacchanal Grand Tasting. I was able to get a spot on the committee to help put together this annual event that is part of a huge weekend dedicated to the celebration of food and wine in South Florida. The whole weekend had lots of events going on — there were vintner dinners held at pretty upscale venues and private residences and a night of dinner, dancing & auctions held at the Boca Resort. The Grand Tasting was probably the biggest (and most affordable/public-friendly) event of the weekend so it was pretty awesome that I got to help put it together. Top local restaurants and wineries were there showcasing their best. The whole day was so much fun. I got to taste food from restaurants I had never been to before and tried just about every single wine there. I plan on getting involved again this year — hopefully I can do more this time around now that I know what the event is really all about.
So it's been a pretty great year for me and Take A Bite Out of Boca. I can only hope that 2013 will be even better — it's going to be a year for making goals and pushing myself to take each and every step needed to achieve them.