Never miss a bite! Sign up here to receive new recipes and reviews straight to your inbox.
Disclosure: I was invited to participate in the Steviva Sweeten-It-Up Blogger Recipe Challenge. I received complimentary product to create this recipe, but no monetary compensation has been received. As always, all opinions are 100% my own. 
Healthy Flourless Chocolate-Coconut Avocado Cookies have all of the flavor with none of the guilt!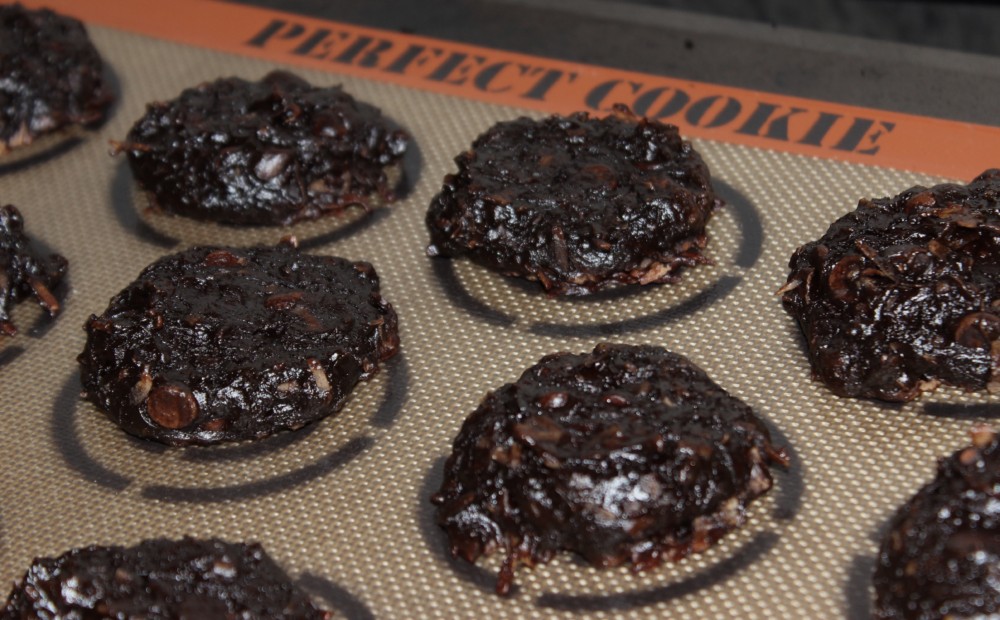 I firmly believe there are two types of baked-goods people: donut people and cookie people. I am most definitely, 100% a cookie person. Give me a dessert platter filled with cookies and donuts and I will dive head-first right into the cookies. No questions asked. My favorite kind of cookies are the soft and chewy kind, or better yet, rich and fudgy and almost brownie-like. That's exactly what these Healthy Chocolate-Coconut Avocado Cookies are like — rich, fudgy, chocolatey brownies filled with cacao powder, chocolate chips and coconut flakes.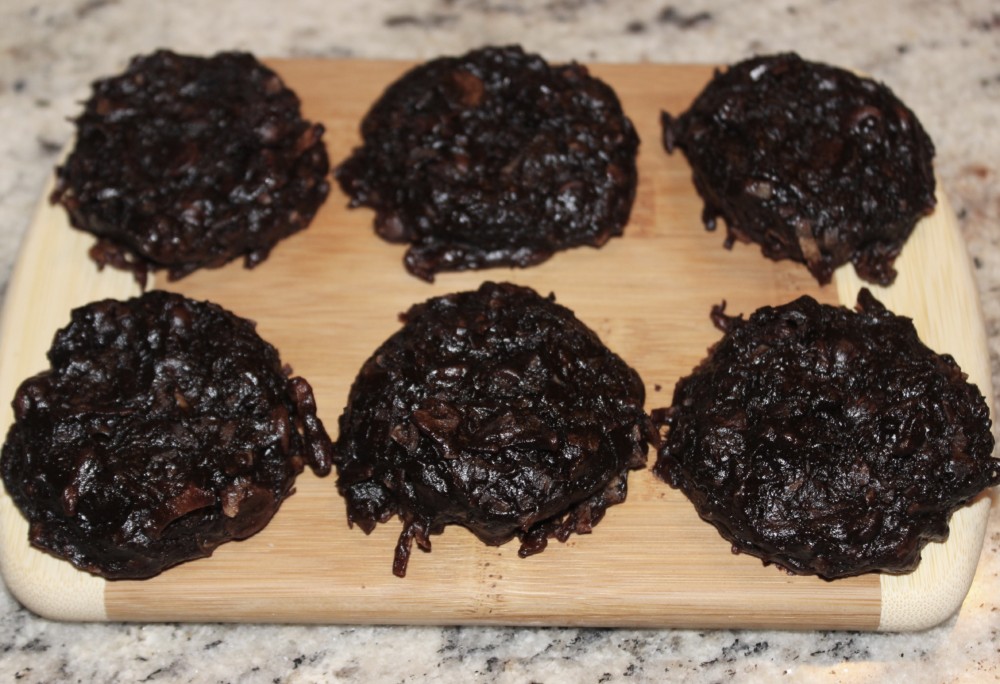 What makes them healthier than a normal cookie, you ask? Avocado is used in place of the butter and I've used a sugar alternative called Fructevia instead of sugar. Fructevia comes from the brand, Steviva, which was created to help reverse the conditions associated with metabolic disease such as increased blood pressure, high blood sugar, excess body fat around the waist, and abnormal cholesterol or triglyceride levels. Steviva's goal is to provide its customers with a delicious and safe variety of sweeteners that can be used in several ways. Steviva invited me to participate in a fun recipe challenge using one of their products. After finding out about my condition almost a year ago, I'm always on the lookout for alternative sweeteners to use and now that I've been introduced to Steviva, I'm set! Healthy Flourless Chocolate-Coconut Avocado Cookies are sweetened with Fructevia, a blend of sweeteners (crystalline fructose, inulin, stevia and magnesium carbonate to prevent caking) that tastes just like sugar and works extremely well in cooking or baking. Each 1 teaspoon serving has 4.8 calories and 2.2 grams of carbs. I've been using it left and right, and loving the outcome!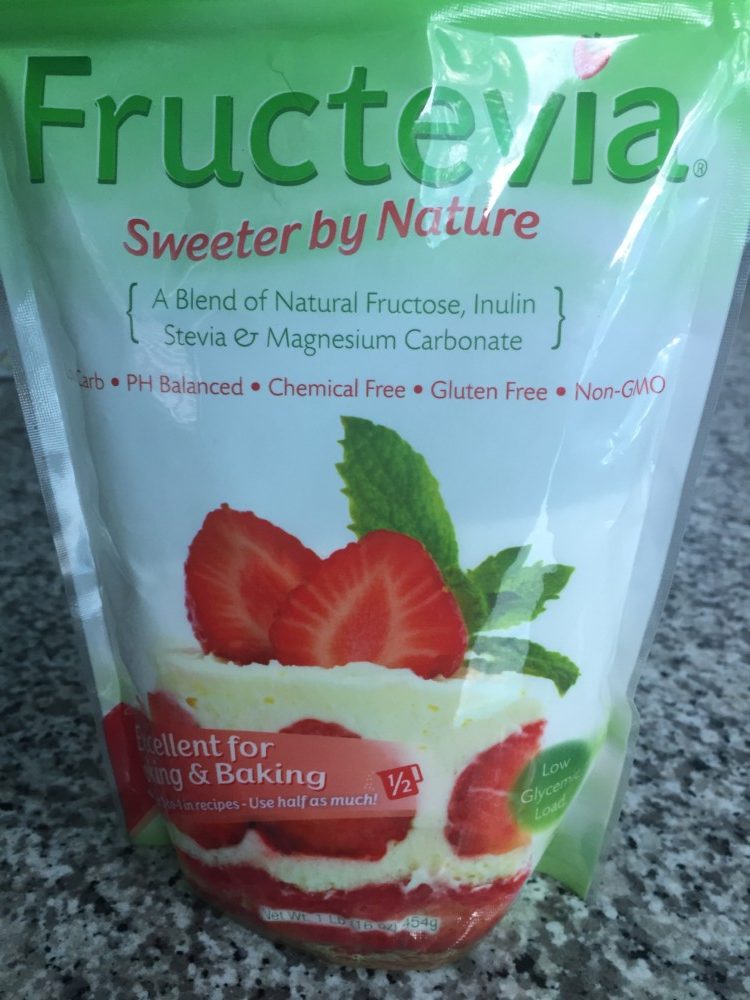 So let's get back to these Healthy Flourless Chocolate-Coconut Avocado Cookies. First of all, we nixed the bad fat and replaced it with good fat from avocado; we used antioxidant-rich dark chocolate and cacao powder, and we changed the sugar content to one that's derived from stevia rather than sugar cane, which results in a low calorie, low carb and low sugar treat! The difference between using Steviva Fructevia over other sugar substitute brands is the texture. You won't find any graininess here — and you'd never knew there wasn't any actual sugar in the recipe!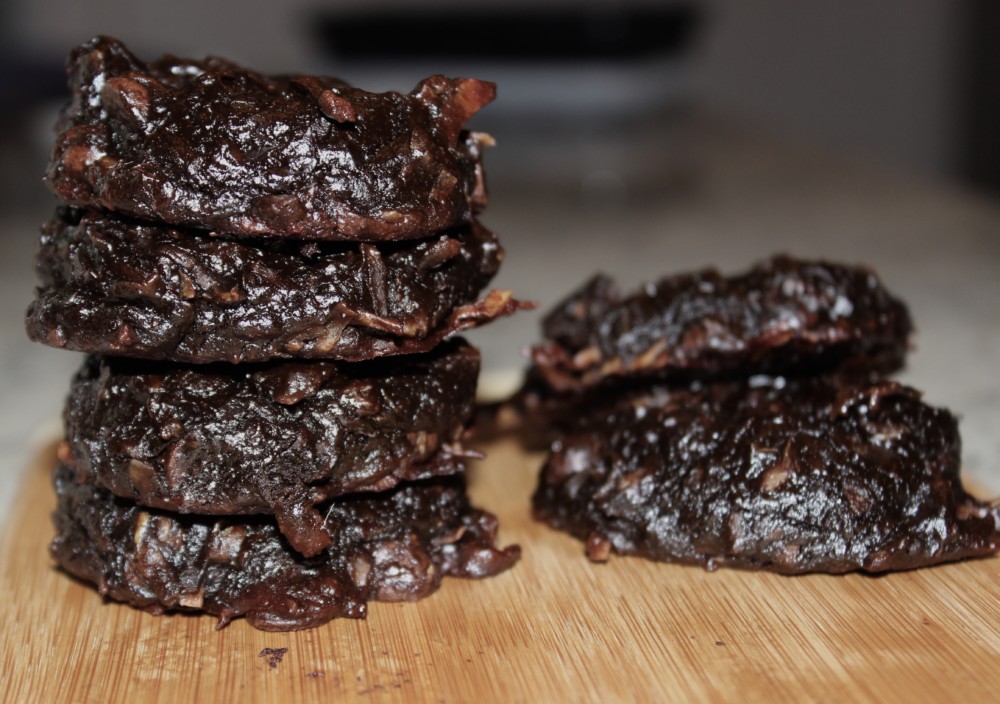 These cookies are intense. They are super dense and taste way more decadent than they actually are. With the holiday season coming up and the abundance of indulgent desserts happening in our very near future, these are a perfect guilt-free dessert to bring to family gatherings and dinner parties.
Okay, okay, I'll stop talking and get to the recipe already! But seriously — go make these. Now.
Follow Steviva on Facebook, Twitter, Instagram and Pinterest for more information and recipe inspiration!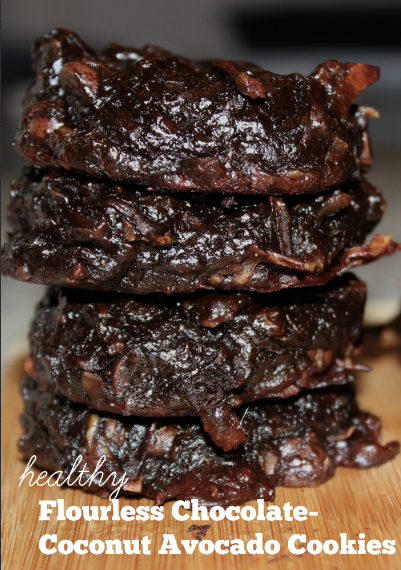 Healthy Flourless Chocolate-Coconut Avocado Cookies
Author:
Healthy Flourless Chocolate-Coconut Avocado Cookies have all of the flavor with none of the guilt!
Ingredients
1 cup mashed avocado
1/2 cup Stevivia Fructevia
1 large egg
1/2 cup cacao powder
½ tsp. baking soda
3/4 cup dark chocolate chips
1 cup coconut flakes
Instructions
Preheat oven to 350 degrees. Prepare a baking sheet with tin foil or a silicone baking mat.
Add mashed avocado and Stevivia Fructevia to the bowl of a stand mixer and mix until combined.
Add the egg and mix well.
Add cacao powder and baking soda and combine until a smooth batter forms.
Use a spatula to stir in the dark chocolate chips and coconut flakes.
Portion out the cookies with a cookie scoop and use the back of the spatula to flatten the tops.
Bake for 10-12 minutes.
Let cool completely before serving.