Never miss a bite! Sign up here to receive new recipes and reviews straight to your inbox.
Disclosure: This post contains products that were received complimentary in exchange for review. It also contains affiliate links. Shopping through these links helps support my small business. All product information has been supplied by the manufacturers. As always, all opinions are 100% my own.
What I'm Loving Right Now: Holiday Gift Guide Edition
2020 has been rough, but that doesn't mean we can't still celebrate the holiday season and bring cheer to others with something special. Check out these. Just in case you still need presents for the remaining nights of Hanukkah, still shopping for Christmas, or looking for host and hostess gift ideas for the season, here are some suggestions that won't break the bank — because as always, I've got lots of discount codes for ya!
Top Recommendations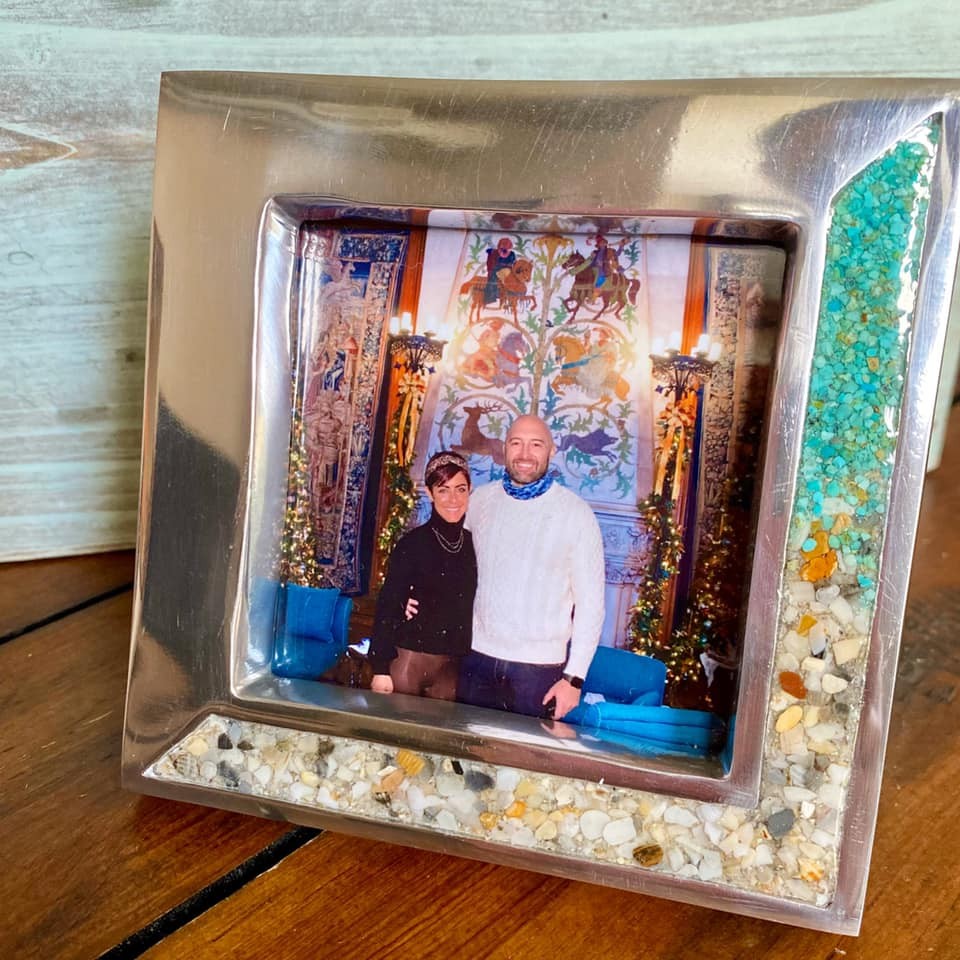 One of my favorite companies to purchase gifts from is Dune Jewelry, handmade jewelry and accessories that are customized using sand and shells from places all over the world, as well as flowers, power stones, and countless other elements of nature. The wine stoppers, ornaments, and beaded bracelets would make beautiful gifts for friends and family, but there are TONS of other options. Be prepared to spend a lot of time searching through the site!
Website: Dune Jewelry
Discount: TAKEABITE15 for 15% off (code valid through 12/31/2020)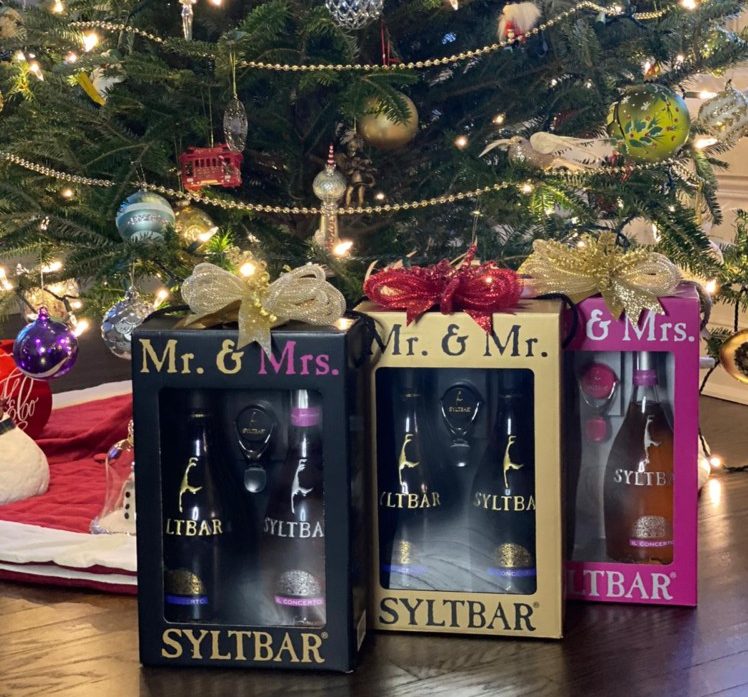 Wine is always a great gift, especially if you are heading to a holiday party and want to bring a little something for the host. But you don't want to get them just any wine — it's gotta be something good! SYLTBAR is super low in sugar, and there are no added sulfites. It's vegan, and 100% naturally produced without any chemicals or additives. Order the Intro Box to get a taste of all six SYLTBAR wines, or check out the December special: all sparkling wine gift sets are on sale $49.99 and free shipping.
Website: SYLTBAR
Discount: Shaina10 for 10% off
Beauty Must-Haves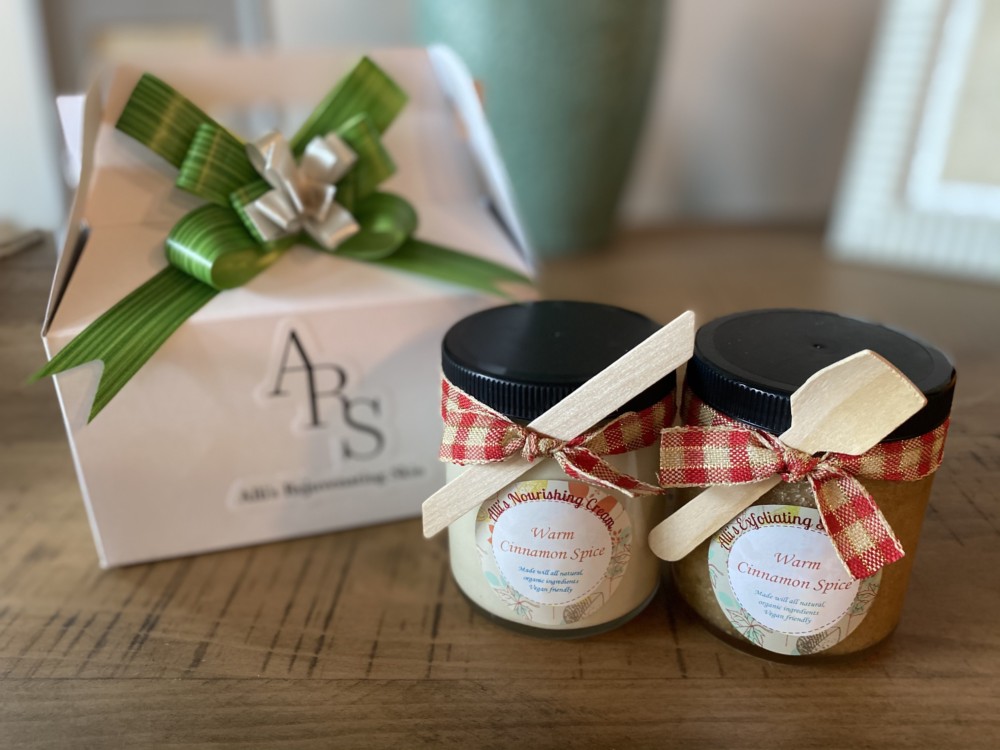 For the skincare obsessed, I absolutely love the handmade products by Alli's Rejuvenating Skin. She's local to South Florida, and you know there are two things I love to support: local business, and women-owned business! Alli creates the most luscious and moisturizing creams, exfoliating sugar scrubs, and soothing soaking salts that smell incredible and keep your skin looking and feeling bright and beautiful! She can even put together custom gift baskets, which would be perfect for holiday gifts! All Alli's products are 100% all natural, organic, vegan friendly, and she uses essential oils for the scents, rather than chemical-filled fragrances.
Website: Alli's Rejuvenating Skin
Discount: TAKEABITE for 15% off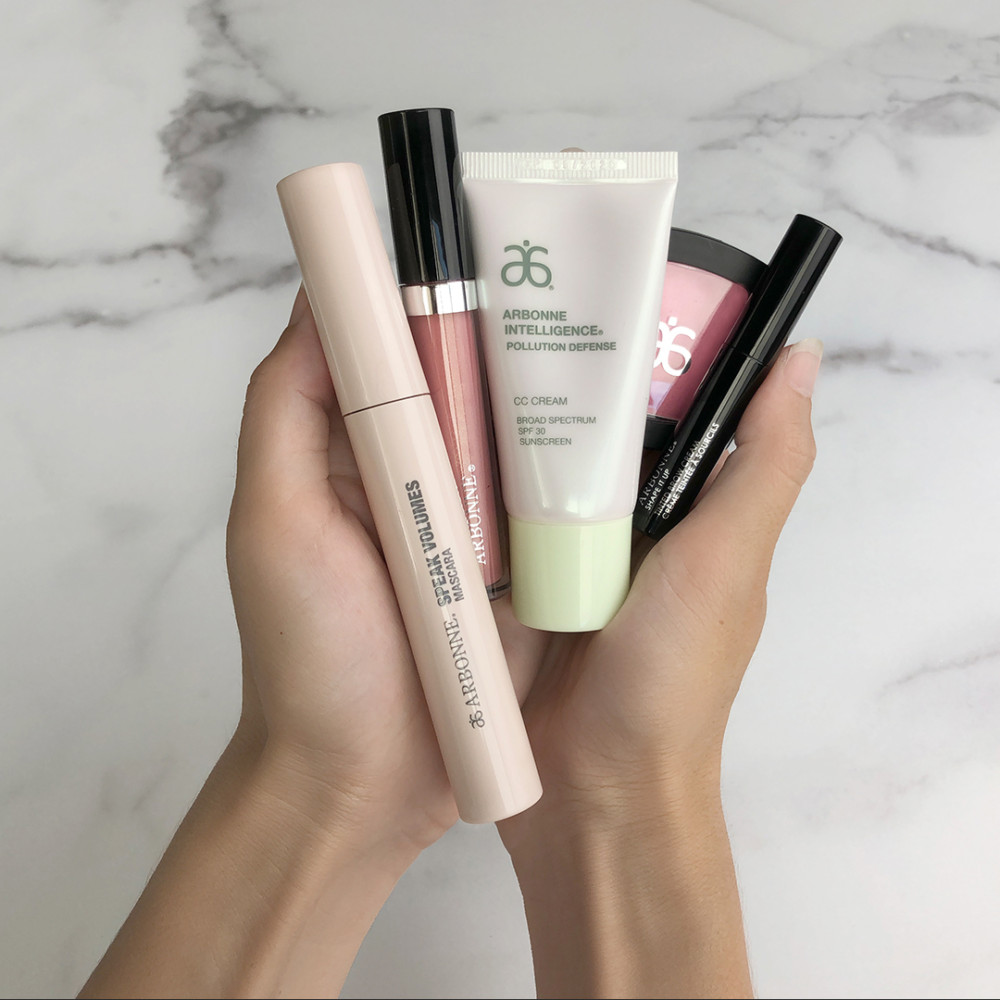 Just as skincare with clean, natural ingredients is important for our skin health, make-up is too! Arbonne has been around for years, but I was recently turned onto the makeup products through a friend, and I am loving them. My personal favorites are the Perfecting Liquid foundation, Glow On bronzer, Speak Volumes mascara, and Glossed Over lipgloss. All Arbonne products are 100% vegan and cruelty free, and follow strict guidelines that prohibit over 2,000 ingredients including some of the most common allergens like PEGs, parabens, and phthalates. The products are co-developed with leading experts in integrative medicine and holistic health, and scientifically tested for safety and efficacy.
Website: Arbonne
Discount: Join as a Preferred Client and get 20% off all products, all the time. You'll also save 40% on special value packs, have access to special discounts and promotions, and earn rewards with your purchases toward things like free shipping and complimentary product.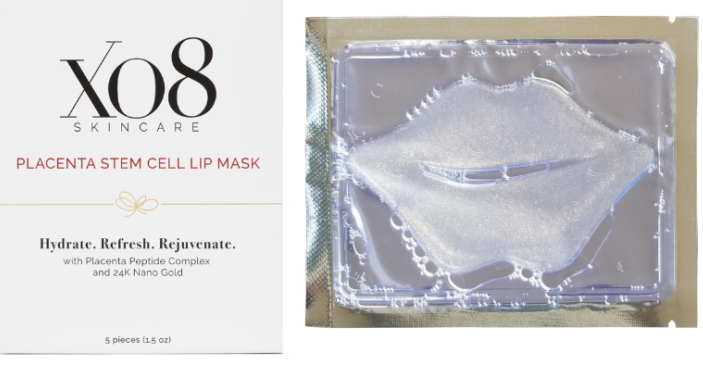 I've used plenty of face masks before, but never knew ones existed for our lips too! I don't know about you, but my lips are constantly dry from wearing a mask, so this XO8 Skincare Placenta Stem Cell Lip Mask is an absolute game changer. It is the cutest product too, shaped like a pouted lip and super sparkly! It's simple to use — just place the lip pad directly on your lips, and leave on for up to 30 minutes. Then you can use the excess essence from the packet and smooth it into the skin for even more hydration. XO8's skincare products help to increase collagen production, promote healthy hydration, reduce hyperpigmentation, and reduce expression lines. Aside from the lip mask, there is also an eye and face mask, and a serum.
Stocking Stuffers
Here are some fun ideas for stocking stuffers (or for the winner of your Dreidel game, maybe?):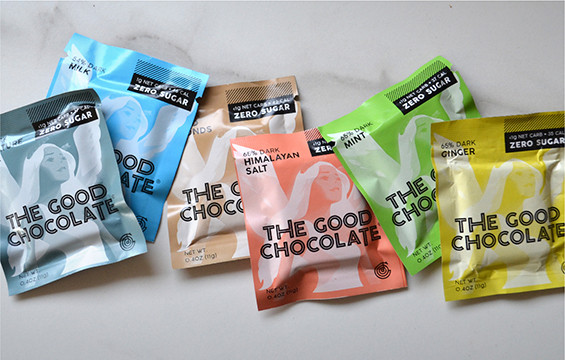 Everyone loves chocolate, right?! What's extra special about The Good Chocolate is that it's super low calorie, made from all organic ingredients, and Keto-friendly with very low net carbs and ZERO sugar! All but one of the flavors are vegan, and FODMAP diet-approved. In fact, it's the first chocolate bar in the entire world to be lab tested and certified low FODMAP. I am obsessed with these dark chocolates! Flavors include Signature Dark, Milk (the only non-vegan flavor), Salted Almond, Himalayan Salt, Ginger, Mint, and my personal favorite, Double Crunch Vegan Milk.
Website: The Good Chocolate
Discount: TGCHoliday for 15% off sitewide through 1/1/2020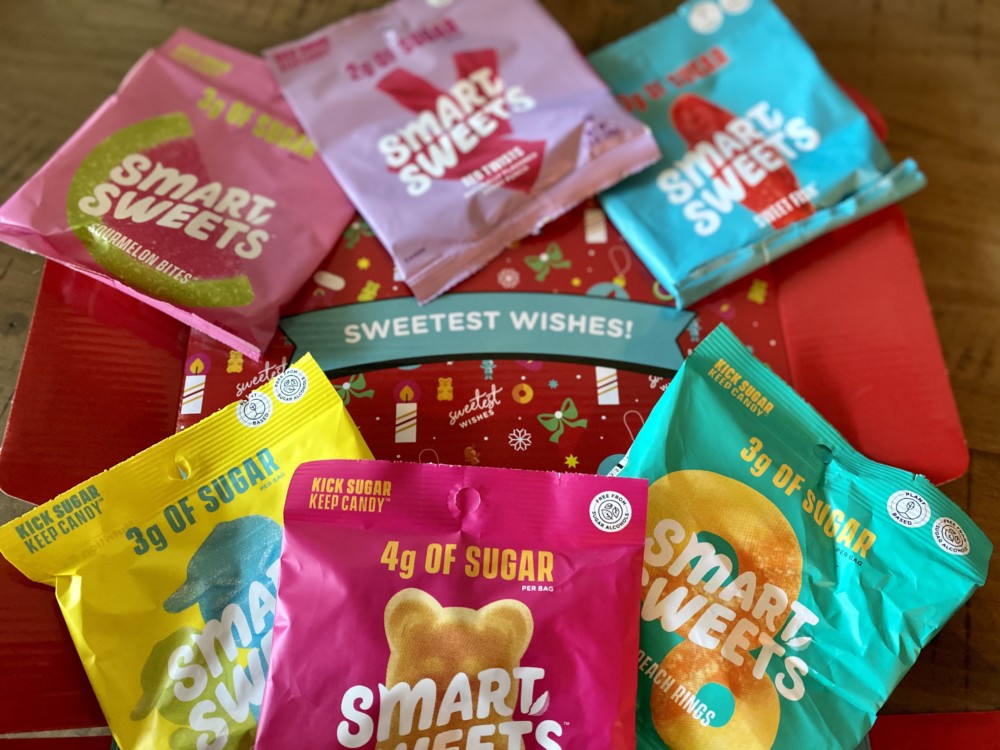 It's time to introduce your friends and family to what will quickly become their new favorite candy: SmartSweets! This is another sweet treat I am absolutely in love with. SmartSweets take all the classic gummy candies we all know and love, and turn them into a low sugar, low calorie, all natural version. They're packed with plant-based fiber, naturally flavored and colored, non-GMO, free from common allergens, and free from all artificial sweeteners, sugars, and sugar alcohols. Flavors include Red Twists, Peach Rings, Sourmelon Bites, Fruity Gummy Bears, Sour Gummy Bears, Sweet Fish, Sour Blast Buddies, and Sweet Chews.
Website: SmartSweets
Discount: TAKEABITEOUTOFBOCA10 for 10% off $30+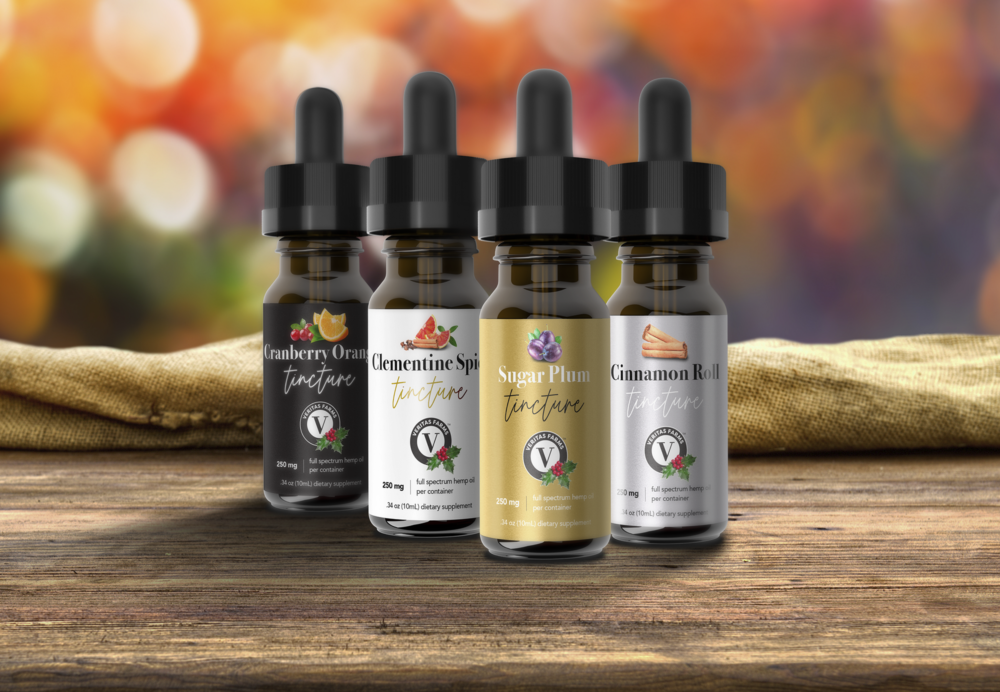 Veritas Farms released limited edition holiday tinctures in Cranberry Orange, Clementine Spice, Sugar Plum and Cinnamon Roll. These CBD oil tinctures are in a 15 mL bottle with 250mg of full spectrum hemp oil per bottle. The company also makes CBD gummies, topicals, capsules, skincare, hand-sanitizer gel, and CBD for pets.
Website: Veritas Farms
Keeping with the CBD trend,
Essential Candy 
is a company that makes all natural hard candies infused with essential oils, and CBD. Their candies are organic, vegan, non-GMO, gluten-free, and soy-free. For the holidays, they released a special chocolate peppermint blend that is made with superfood organic cacao and pure peppermint essential oil.
Website:
Essential Candy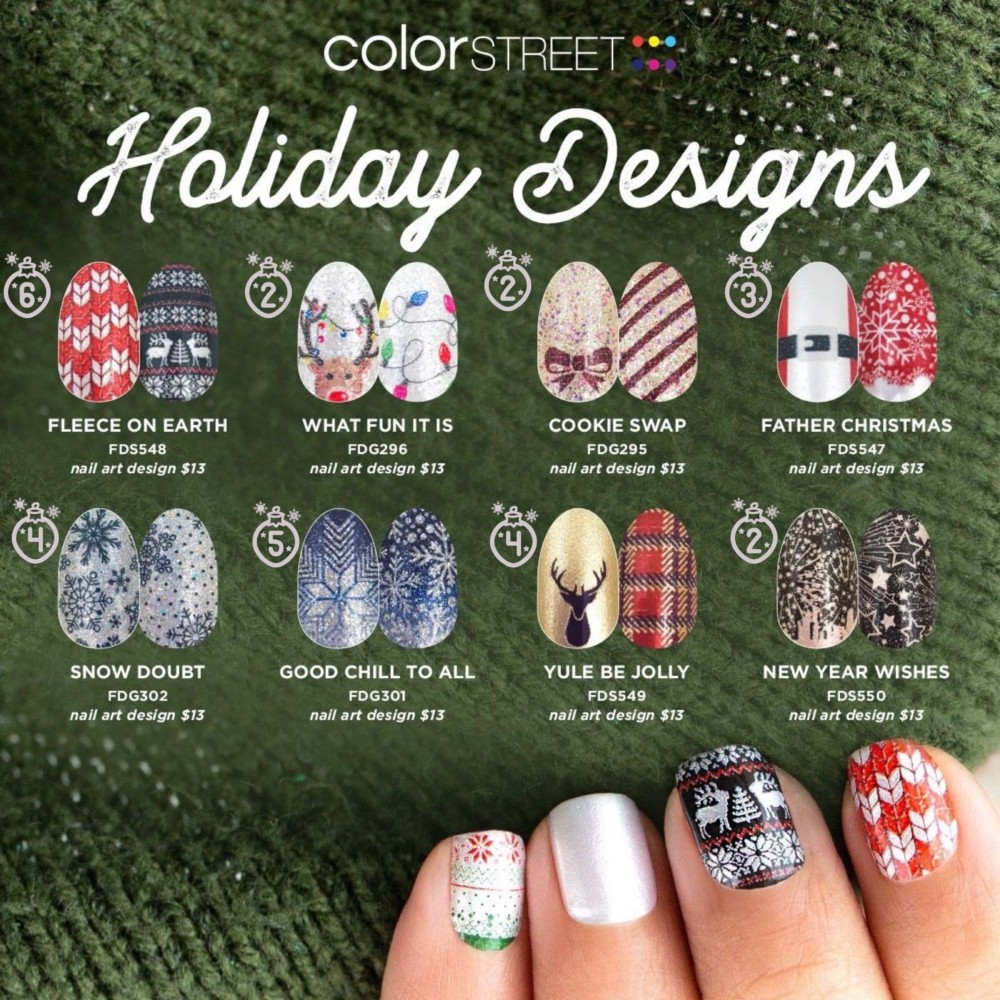 You all know how much I love Color Street nail art. There are so many fun patterns, beautiful colors, glittery designs, and always holiday-themed options too. They are easy to apply, there is no dry time, and they last longer than a regular manicure. My girl Nikki usually sends fun extras in your package whenever you order too!
Website: ColorStreet
Discount: SLAYLIKESHAINA for $5 off your first order
Looking for more recommendations? Shoot me an email at takeabiteoutofboca@gmail.com or send me a message on Instagram!