Disclosure: This is a sponsored post by Amy Myers MD. All photos and product and health information has been provided by the sponsor. The links included are affiliate links, meaning I make commission when you make a purchase through any of these links. As always, all opinions are 100% my own.
The Best Holiday Travel Tips For Your Health

Traveling during the holidays can be stressful, and sometimes we're so focused on the planning or preparation that we neglect our own health. Here are some of my favorite holiday travel tips to keep your health in check!
How many times have you gone on a trip and left behind your vitamins and supplements simply because you didn't have the room in your luggage for all of the bottles or containers? Side note: I never check a bag when I travel, so space in my carry-on and personal item is precious!
If you are like me and deal with some digestive issues, especially "travel gut," you know how important some of those supplements are. I do my best to bring all the most critical ones that I know will be helpful, but more often than not, I don't have room for everything, and my regularly programmed health regimen is interrupted until I return from my travels. Not cool.
Enter the new 7-day single-serving packs from my favorite functional medicine and healthy living brand, Amy Myers MD!
Travel-Friendly Health Supplements
Amy Myers MD has recently launched its best-selling products in travel-friendly packs aimed at optimizing energy and nutrition, boosting the digestive system, supporting gut health or just general assistance with health and well being. The packages are flat and easy to stash in your carry-on bag, so you never have to leave home without your favorite supplements during your holiday travels!
These are the products available:
There are also combo packs available for different health goals. My favorite is the Digestion Booster Pack, which includes the Complete Enzymes and Leaky Gut Revive Strawberry Lemonade. According to Amy Myers MD, this pack helps combat root causes of leaky gut syndrome, regenerate gut cells faster to restore the gut lining and improve digestion, and help alleviate food sensitivities.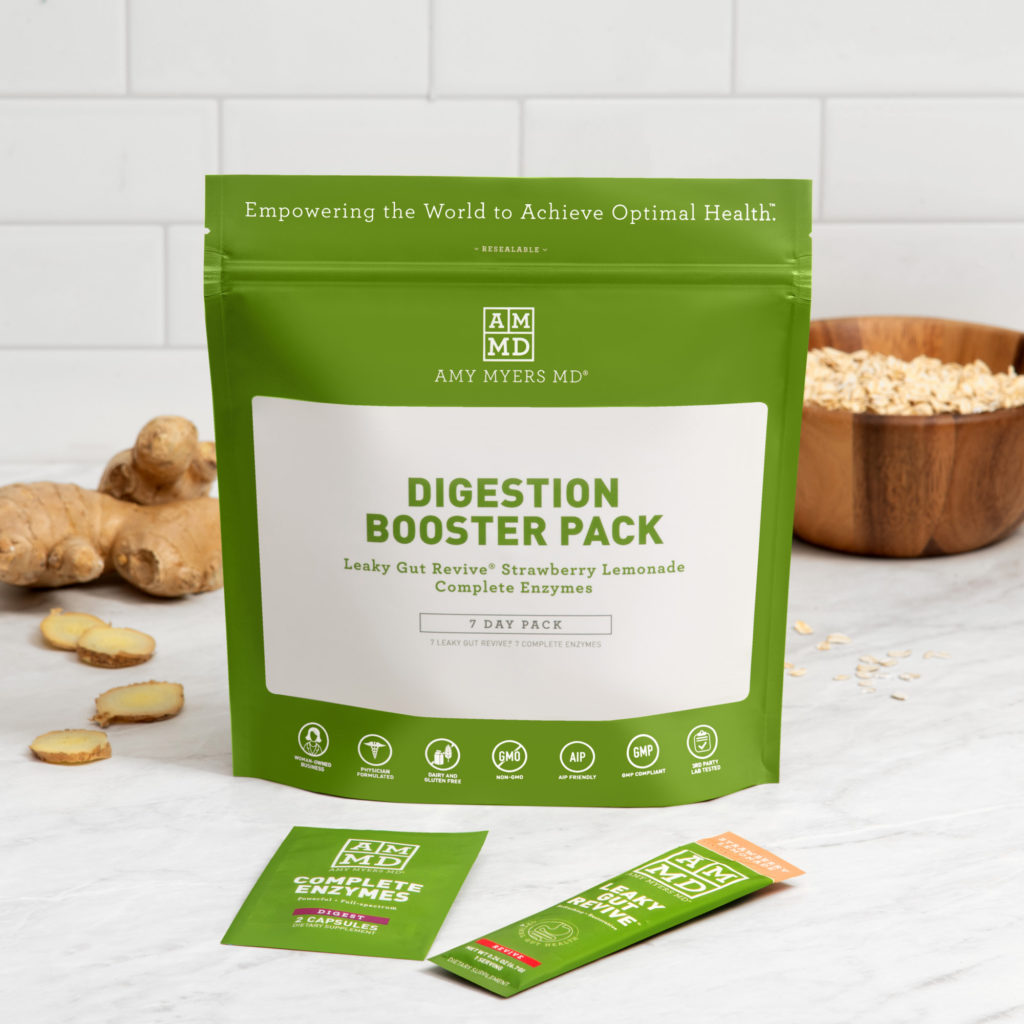 I also love the Best Day Ever Pack. It focuses mainly on getting in your daily nutrients, which can be hard when you're traveling! It comes with the Multivitamin, Organic Reds and Double Chocolate Paleo Protein. Amy Myers MD says this pack helps to support optimal circulation and blood flow, and it is rich in high quality protein and key nutrients to assist with general wellness and detoxification.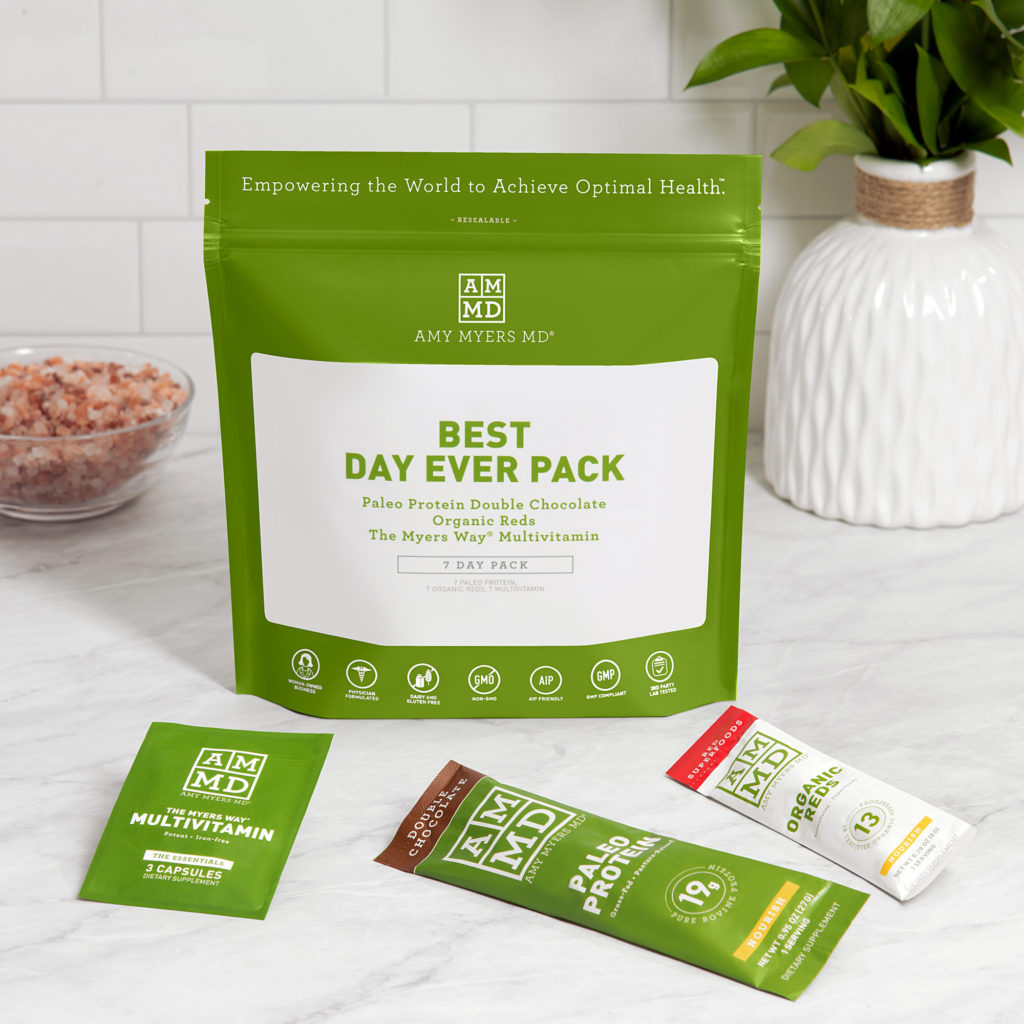 Each pack contains seven single individually wrapped servings of whatever supplement is included, so you have no excuse not to stay on track even if you are gone for an entire week. Going away for longer than seven days? No problem — get more packs and take as many of the single day servings as you need.
Healthy Holiday Travel Tips
Now you know my number one tip for healthy holiday travel, but here are a few other tried-and-true holiday travel tips:
Bring an empty water bottle in your carry on. I always forget to do this and immediately regret it. Since traveling gets you out of your regular routine, if might also mean your water consumption takes a hit. If you keep a water bottle with you, you will (hopefully) always remember to fill it up!
Bring a pair of grippy socks to wear on the plane. Wearing shoes for a long period of time can sometimes be uncomfortable and restricting.
If you have a long flight, make sure to get up every so often and take a walk up and down the aisle and stretch to increase blood flow and circulation, and keep your joints from feeling stiff. Wearing compression socks on the place can help with this too!
Another tip for long flights: bring a hydrating moisturizer or face mask to use mid-flight! Airplane air can suck your skin dry, so best to stay as hydrated as possible.
But most of all… don't forget to stock up on these Amy Myers MD 7-day packs to maintain your supplement routine while traveling this holiday season!
Who is Dr. Amy Myers?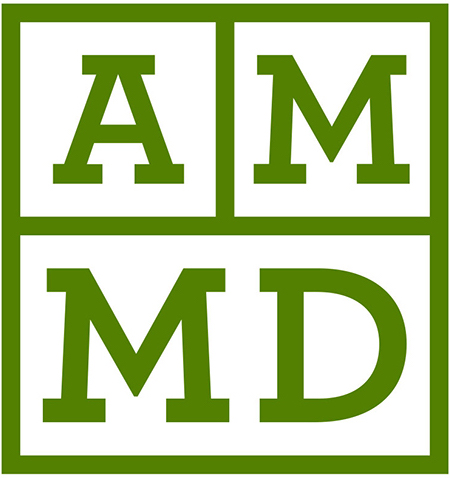 From amymyersmd.com:
Dr. Myers is an accomplished, formally trained physician who received her Doctorate of Medicine from Louisiana State University Health Science Center in 2005. From there, she served as an Emergency Medicine Resident at the University of Maryland Medical Center from 2005-2008, and an Emergency Physician at both Dell Children's Hospital and the University Medical Center Brackenridge from 2008-2010.
She was the founder and Medical Director at Austin UltraHealth from 2010-2018, where she helped thousands of patients with autoimmune, thyroid, and digestive issues reverse their conditions and reclaim their health.
While running Austin UltraHealth, she also completed her certification in Functional Medicine at The Institute of Functional Medicine in 2012.
She originally discovered her passion for helping others while serving as a US Peace Corps volunteer in Paraguay, and decided to pursue medicine. While in medical school, she was diagnosed with Graves' disease, an autoimmune thyroid condition, and because her conventional medicine doctors were unable to help her regain her health, she decided to embark on her own journey to healing.
Along the way, she made it her mission to help those who've also been failed by the conventional medical system restore their own health and live their best lives.
Dr. Myers is a two-time New York Times bestselling author, wife, mother, and the visionary and CEO behind the influential e-commerce wellness brand, Amy Myers MD®, reaching millions of people in over 125 countries around the world.