Never miss a bite! Sign up here to receive new recipes and reviews straight to your inbox.
Disclosure: This is a sponsored post by Reclaim Wellness Acupuncture and Functional Medicine. All service and health claims have been provided by the sponsor. All opinions stated in this blog are 100% my own. Mention Take A Bite Out of Boca when booking your new-patient consultation to receive special pricing.
Why I Prefer Holistic Primary Care Over a Traditional Doctor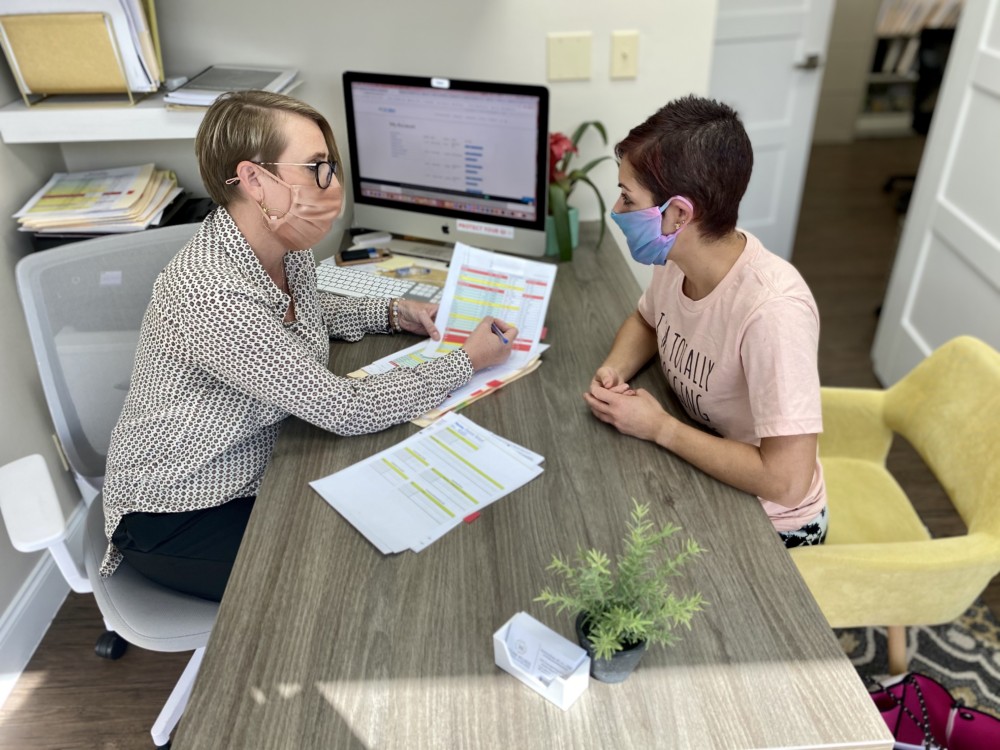 For the past three or so years, I've put the majority of my health and wellness concerns in the hands of holistic healers whose primary focus is functional medicine. This has included things like acupuncture, cupping, holistic nutrition counseling, hypnotherapy, and most recently, reiki healing — but I'm no yogi; I don't meditate on my own, and I don't post mantras and words of wisdom all over my social media. There can be a little bit of a stereotype that describes the typical type of person who follows a truly holistic lifestyle, and I don't exactly match it. Nonetheless, it is the lifestyle I have chosen — and I have my reasons.
There have been so many times I've gone to a traditional doctor's office and felt like I had to repeat myself, and whatever ailment I'm currently experiencing, over and over again. First, when I make the appointment, and again when I'm met with the nurse who takes my vitals. I always thought the nurse was writing down what I was saying for the doctor to read before coming in to examine me — and maybe he/she was — but I would then have to repeat myself again to the doctor. And you know what? I still never felt like I was being heard. Because all that would happen next is the prescription for some kind of Band-Aide to mask the symptoms I was feeling, but never really stop them for good. Steroid creams, antibiotics and other pills meant to mask the discomfort, pain, or skin woes… It was a nightmare that felt never-ending, not to mention, these doctor visits and prescriptions were getting expensive.
That's the difference between a holistic doctor and a traditional doctor. Holistic healthcare aims to treat the whole person, not just their symptoms. A traditional doctor provides some kind of medical solution, something that takes care of the surface of the problem, while a holistic doctor looks for the root cause, and that's what they treat. For example, when I suffered from intense eczema flareups in the past, I was given multiple types of steroid creams, as well as prednisone more than once, from dermatologists. Not once was I told to look at my diet or lifestyle and consider making changes to see if it alleviates my symptoms.
Then I went to Integrative Acupuncture (which has since closed), where I met Harmony, who now owns Reclaim Wellness Acupuncture and Functional Medicine, and my entire outlook changed. I started to look at things in my every day life: the stress of my job, the food I was eating, the skin and hair products I was using, including the nail polish on my fingers. After making certain lifestyle changes — without using any steroids, mind you — my skin miraculously started to clear up in what felt like a matter of days. All of a sudden, I was just… better.
Where to Find a Holistic Primary Care Doctor
You may not even realize that this is a thing, but it absolutely is. The Certified Functional Medicine Practitioners (CFMP) at Reclaim Wellness can order all kinds of blood work, including your yearly labs, and go over the results and your biological markers while discussing your current health concerns. They can recommend herbal medicine, supplements and therapies geared toward your individual condition, and they can be a support system that actually listens to you and helps you put together real, attainable health and wellness goals.
At Reclaim Wellness, Harmony and her team focus on that one-on-one partnership between patient and practitioner that allows there to be a unique and personalized treatment plan created for every individual who walks through the door. When you schedule a holistic healthcare consultation at Reclaim Wellness, be prepared for a session that will last at least an hour. This is so Harmony can get all the information needed to really, truly get to the root of what's causing your current health concern.
There's this traditional thought that we all need a primary care doctor for insurance purposes and all that, but guess what? I don't have one. Of course this is totally up to you, but for me — I go to Harmony first when something is wrong, and she helps steer me in the right direction. Yes, I go to the gynecologist on a regular basis and will visit other traditional doctors in the event that something else is actually wrong, and Harmony encourages that. This is called integrative medicine. You don't have to choose holistic over traditional — you can choose both.
The True Meaning of Functional Medicine
Reclaim Wellness tells us that "Functional medicine uses conventional medicine as well as holistic and complimentary therapies to stop chronic conditions and promote disease prevention. The tools that functional medicine draws on to achieve wellness are western or functional lab testing, diet and nutrition, exercise, stress management, holistic therapies, such as acupuncture, massage, hypnotherapy and supplementation. With these tools we can start to create an environment in the body that will speed healing and pave the road to optimal wellness and longevity, no matter what your age."
It's also important to note that functional medicine is scientific. Again, Reclaim Wellness expresses that "most current research shows us that by assessing pathology we can utilize this new framework for assessing predisposition, metabolic functions, energy reserves, tissue injuries, hormone variations, psychological health, daily and cyclic variations as well as nutrition to allow for a more personalized therapy. Science shows us that what is happening in the body is not a single malfunction but that there is a problem in a complicated network of relationships between systems. Functional medicine is redefining disease, treating the cause and mechanism and not just the disease label with an ICD-10 code to match."
The main reason I choose to go to a Holistic Primary Care Doctor over a traditional doctor is because for me, it's more about the why than the what.
Experience Holistic Healthcare and Functional Medicine
Reclaim Wellness believes that functional medicine is the true health model, and so do I. This is why I've recommended Reclaim Wellness to so many of my friends and followers, and so many of them have come back telling me how much better they feel and how much they enjoy working with Harmony and her team.
Of course, the way in which we choose to address our health concerns is a personal decision. If you think you might want to explore holistic primary care and functional medicine, schedule a consultation at Reclaim Wellness to see how they can help — and don't forget to mention Take A Bite Out of Boca when booking an appointment. I'd love to hear your story, and if/how Reclaim Wellness has been able to help you, so don't hesitate to reach out via email or social media to let me know!
Reclaim Wellness Acupuncture and Functional Medicine is located at 1501 Corporate Drive, Suite 270, in Boynton Beach. Telemedicine appointments are also available.