One time I stood in the cereal aisle of Publix and counted how many different flavors of Cheerio's were on the shelf. There were at least 8 in stock. But I'm pretty sure there are more that Publix just may not carry. Cheerio's is one of those products that churns out a new variety every couple months, like M&Ms and Lays potato chips. My next counting spree should be granola. Think about that one for a second…there are SO many different kinds. I can't even guess how many.

But instead of staring at the shelf trying to decide what flavor to get, you can just as easily go home and make your own! Combine whatever you're craving to make the perfect granola: Oats, nuts, whatever. I never realized how easy it was until I finally took on the challenge, and made enough so I could send some off to my Leftovers Club partner this month, Carrie from Frugal Foodie Mama. Do you guys know Carrie? If not, you totally need to start reading her blog. I have been for a while, so when we got paired up for the Leftovers Club, I was pretty excited. Carrie just posted her top 13 recipes from 2013. There are definitely a few I want to try out this year, especially the Chocolate Banana Zucchini Bread. Carrie took a little break from the Leftovers Club, but I'm happy that she decided to get back into it for the new year. Perfect timing!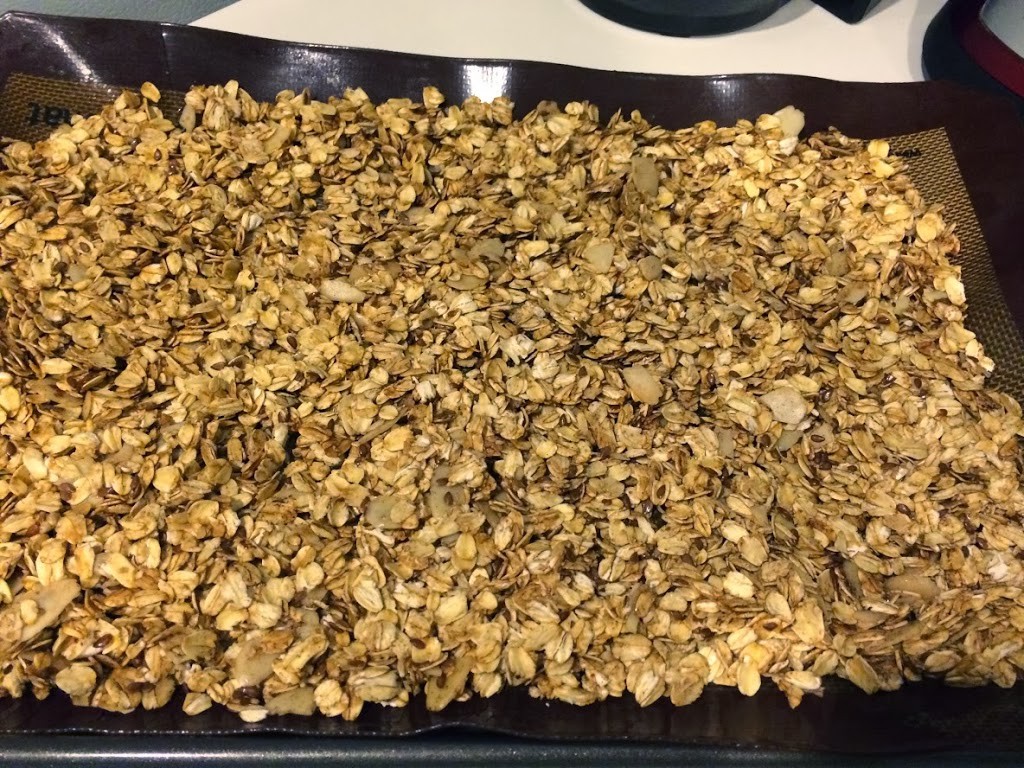 This Homemade Cinnamon Granola would be absolutely delicious with yogurt (or ice cream if you're feeling indulgent) or even by itself as a snack to nosh on the day. I love how versatile a recipe like this can be; you can easily swap ingredients and make up your own mix.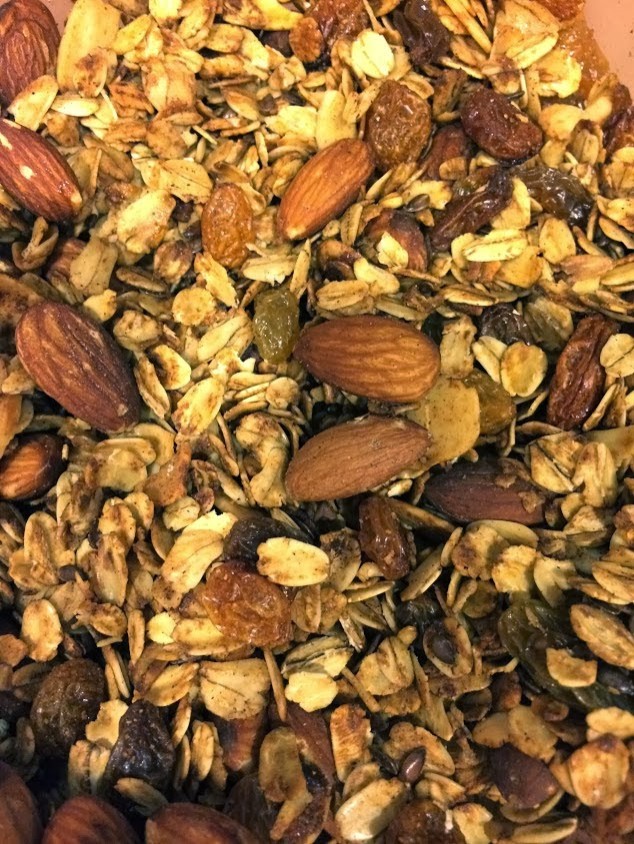 Homemade Cinnamon Granola

2 1/2 cups rolled oats
1/4 cup flax seeds1/4 cup sliced almonds
1/2 cup whole almonds
1/4 cup melted coconut oil
2 tbsp cinnamon
3 tbsp honey
2 tbsp vanilla
1 cup golden raisins

Preheat the oven to 350 degrees.

Combine the oats, flax seeds, sliced and whole almonds in a bowl. Add in the coconut oil, cinnamon, honey, and vanilla and mix until everything is completely coated. Spread the mixture evenly on a baking sheet lined with parchment paper or a silicone baking mat. Bake for 25-30 minutes, stirring every 10 minutes.

Let the mixture cool and then stir in the golden raisins.