Never miss a bite! Sign up here to receive new recipes and reviews straight to your inbox.
Disclosure: This post has been sponsored by I Heart Mac & Cheese Boca Raton. As always, all opinions are 100% my own.
I Heart Mac & Cheese, the fast-casual concept that specializes in customizable, made-to-order bowls and sandwiches, has added a brand new vegan section to their menu featuring three different plant-based proteins, a vegan cheese sauce and two types of vegan cheese slices.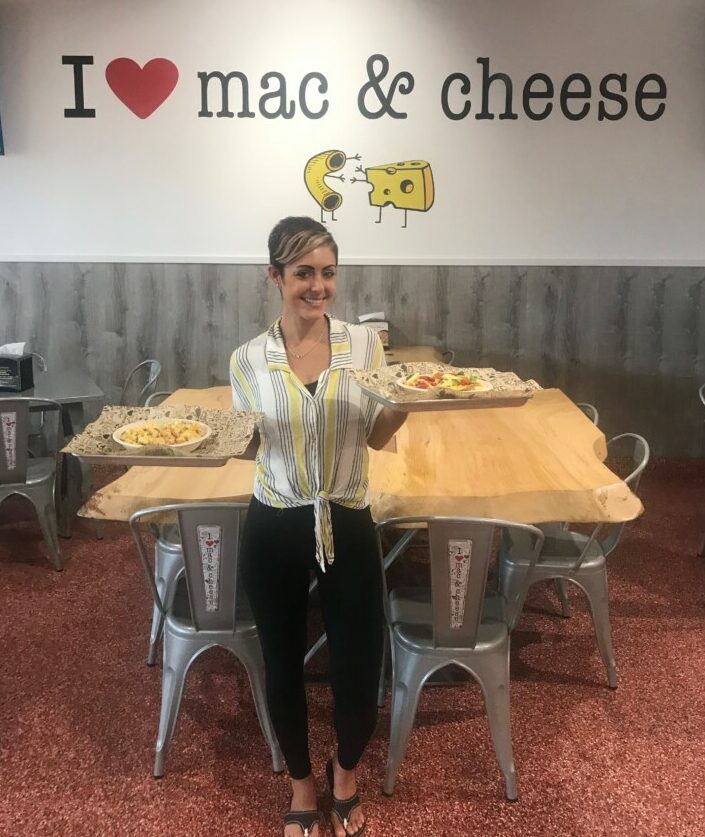 The name says it all — seriously, who doesn't love mac and cheese?! It's a genius concept, but for those who don't eat dairy or meat, it's a total wash. Everyone should be able to enjoy a bowl of creamy, ooey-gooey macaroni and cheese — and now, everyone can! They even have gluten-free pasta and bread available. So, when I say everyone, I really mean everyone!
The first location of I Heart Mac & Cheese opened in 2016 in Fort Lauderdale, and locations are currently sprawled out through Florida in Tallahassee, Pembroke Pines, Jupiter and Boca Raton, with more to come in Florida, as well as Indiana, New York, Georgia and Texas. There are also franchisee locations in Florida in Coral Springs and Davie, and in New York. The new vegan menu, which just launched in October, is available at all I Heart Mac & Cheese locations.
The new plant-based proteins offered are made by the widely known vegan brand, Beyond Meat, and include the Beyond Burger™, Beyond Beef® Crumbles and Beyond Sausage®. You might recognize the Beyond Burger from other menus, as it's a pretty popular choice for restaurants to have on hand for vegan customers. It's free of GMOs, soy and gluten — and it genuinely looks, tastes and feels like a real burger. To be honest, I tried this vegan burger once before at another fast casual place a few years ago and wasn't a fan. However, this time around, I really liked it. With so many competing vegan burger substitutes on the market now, my guess is that they upped their game and tweaked the recipe. I'm back on the Beyond Burger wagon now!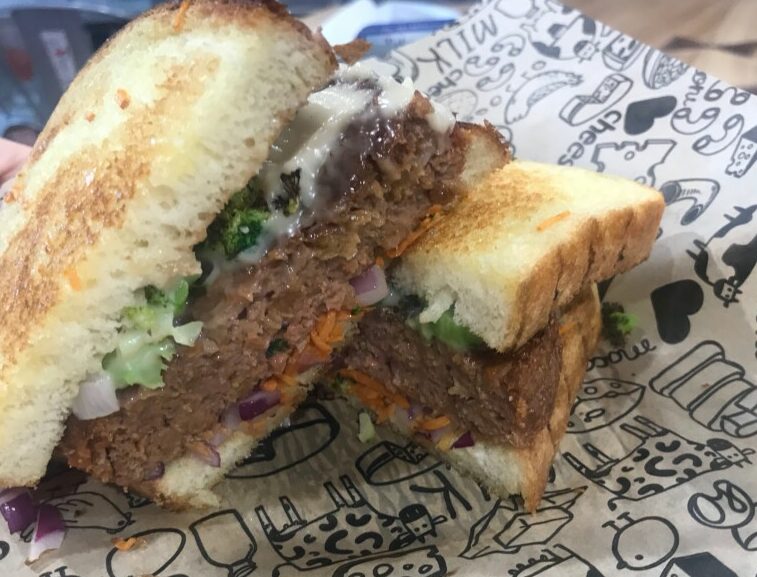 The vegan cheese options include American and smoked gouda (YUM!) and the sauce is made in-house with a coconut milk base and blend of spices. When put side-by-side with the dairy cheese sauce, it's very hard to tell the difference between the two. Both are equally as cheesy and creamy looking as the other. The vegan cheese slices and sauce melt beautifully in a bowl or sandwich — serve it to a non-vegan and I bet they'll have no idea they're eating non-dairy cheese.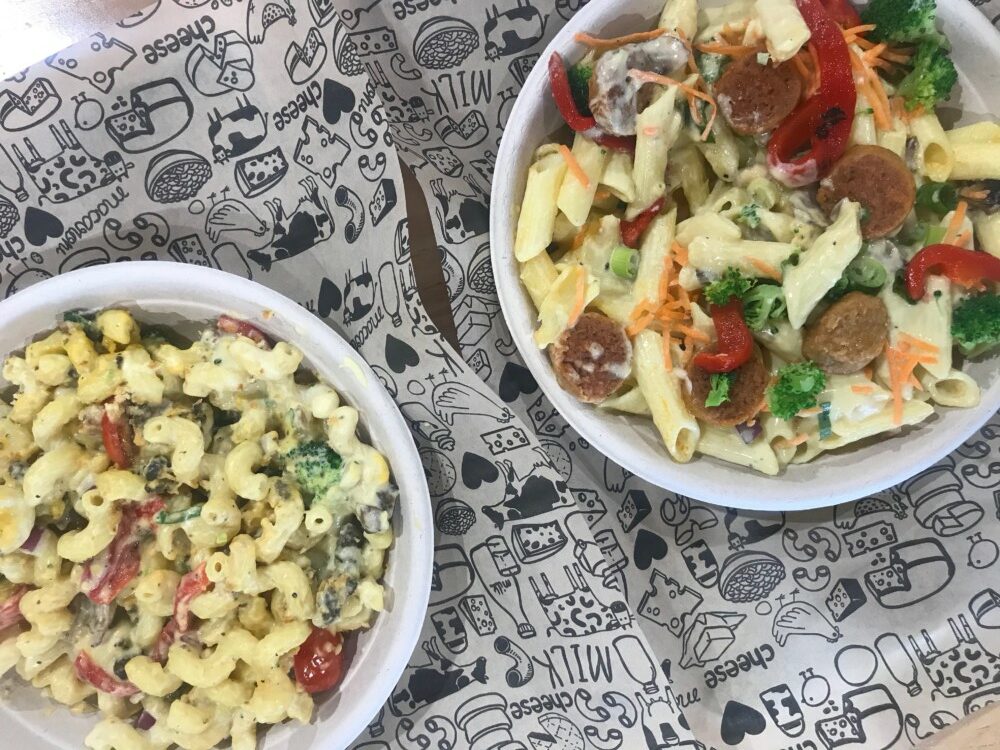 What's great about I Heart Mac & Cheese is that you aren't limited to just bowls of mac and cheese or sandwiches. You can build a bowl with a base of quinoa, broccoli, cauliflower or a lettuce mix, and load up on toppings like mushrooms, tomatoes, carrots, roasted red peppers, chickpeas and more.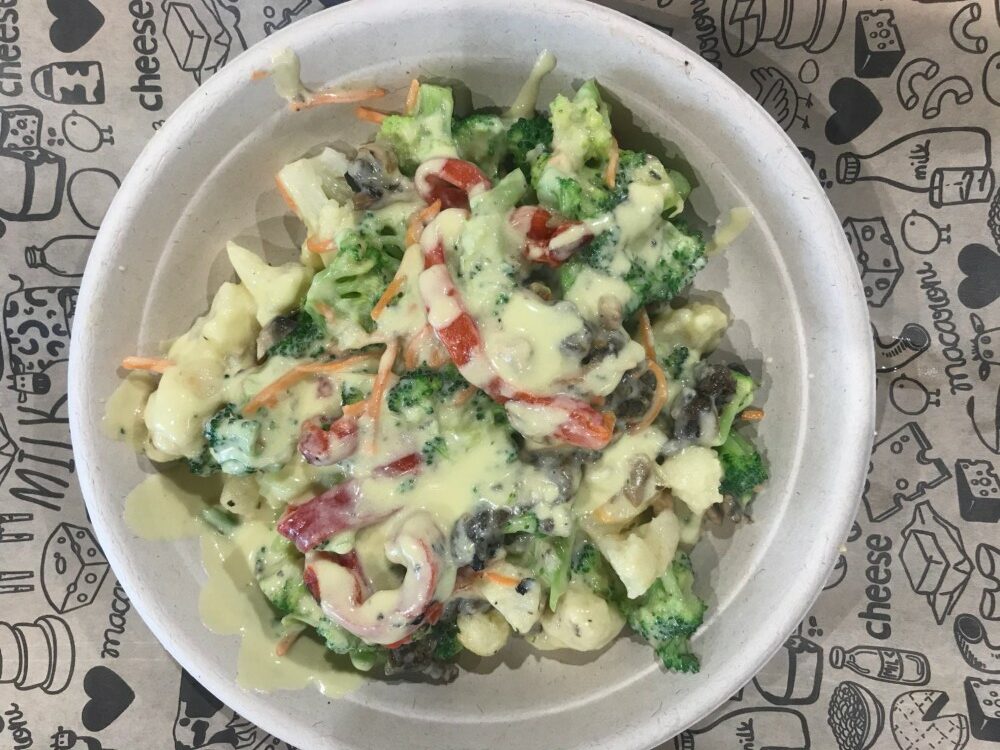 With such a diverse menu featuring gluten-free pasta, bread, plant-based protein and vegan cheeses, on top of all the other yummy proteins, cheeses and toppings available, I Heart Mac & Cheese can easily be a go-to spot for anyone and everyone.
I visited the I Heart Mac & Cheese located in Boca Raton at 141 NW 20th Street, units C4/C5. The fast-casual restaurant is open daily from 11am-midnight. Catering is also available.