Never miss a bite! Sign up here to receive new recipes and reviews straight to your inbox.
Disclosure: I was invited to dine as a guest of Paradiso Ristorante. No monetary compensation has been received for this post. As always, all opinions are 100% my own.
In the mood for Italian fine dining? Look no further than Paradiso Ristorante in Downtown Lake Worth, a restaurant that has been satisfying locals with its authentic dishes and extensive wine list, beautiful decor, and welcoming, knowledgable staff for the past 21 years.
Since I returned from my trip to Italy in early October, I've been searching high and wide for wines from the region we visited (Veneto), but it's been a wash. Most of the winemakers we met who did have a U.S. importer (some of them were still searching at the time), were only importing into places like New York and California.
While I didn't exactly find a vintage from one of the twelve wineries we visited on the menu at Paradiso, I did find wine from Veneto — Valpolicella — and was more than giddy when I had that first sip. It took me right back to my trip, on the shores of Lake Garda, where we sipped many glasses of Valpolicella and Bardolino Chiaretto, among other Italian wines.
Being at Paradiso felt comfortable, especially after being greeted upon arrival by Chef/Owner Angelo Romano and treated like family by his attentive and personable staff. My parents and I went during Christmas time, so the restaurant was adorned with twinkling white lights, and a beautifully decorated Christmas tree stood front and center in the dining room. It felt as though Angelo had invited us into his home for the holidays, and we were about to enjoy one of the best family meals ever.
While I sipped and savored my glass of red wine and quietly wished I was back in Italy, Mom and Dad indulged in the fresh bread, baked in house daily, cheese and olives. Well, Mom had all the olives; Dad has the same distaste for them as I do. Clearly we know where that came from.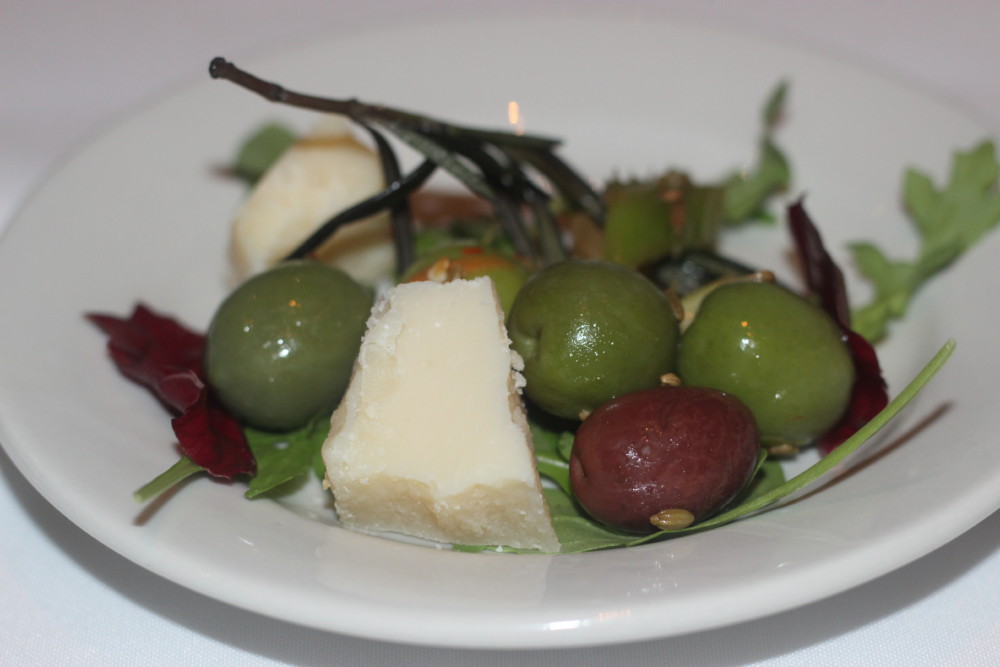 Then the appetizers arrived. Scottish salmon tartar with Granny Smith apples and ginger, and branzino ceviche with avocado and hearts of palm. Both dishes totally popped with flavor, and you could really tell how fresh the fish was. Chef Angelo's food is inspired by his life and travels throughout Italy, using the finest fresh and organic ingredients. He really excels at merging traditional cuisine with modern interpretation. You could truly see that in both of the appetizers we ordered.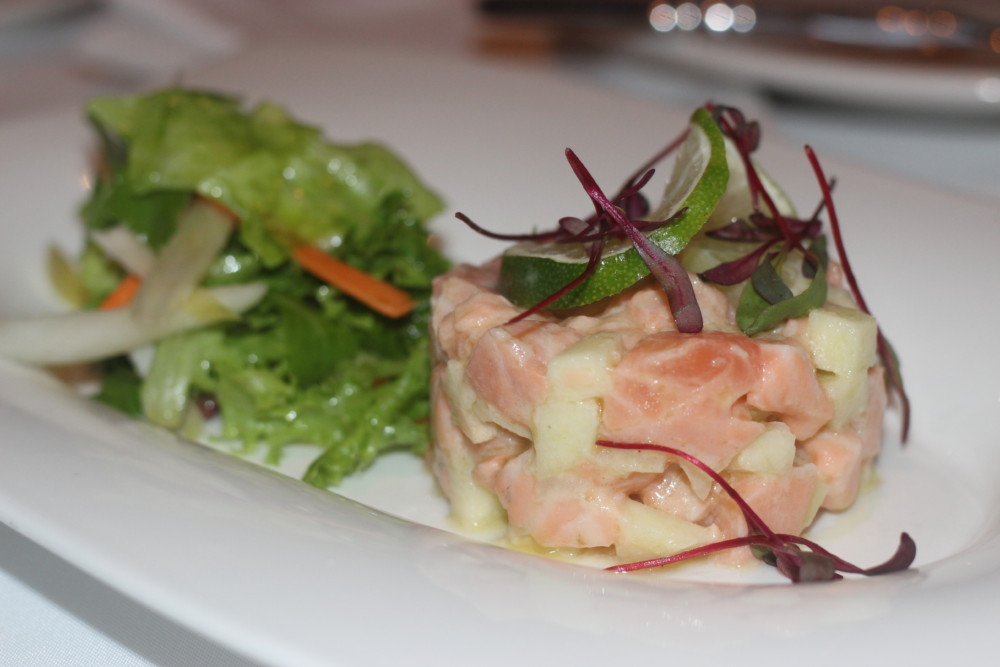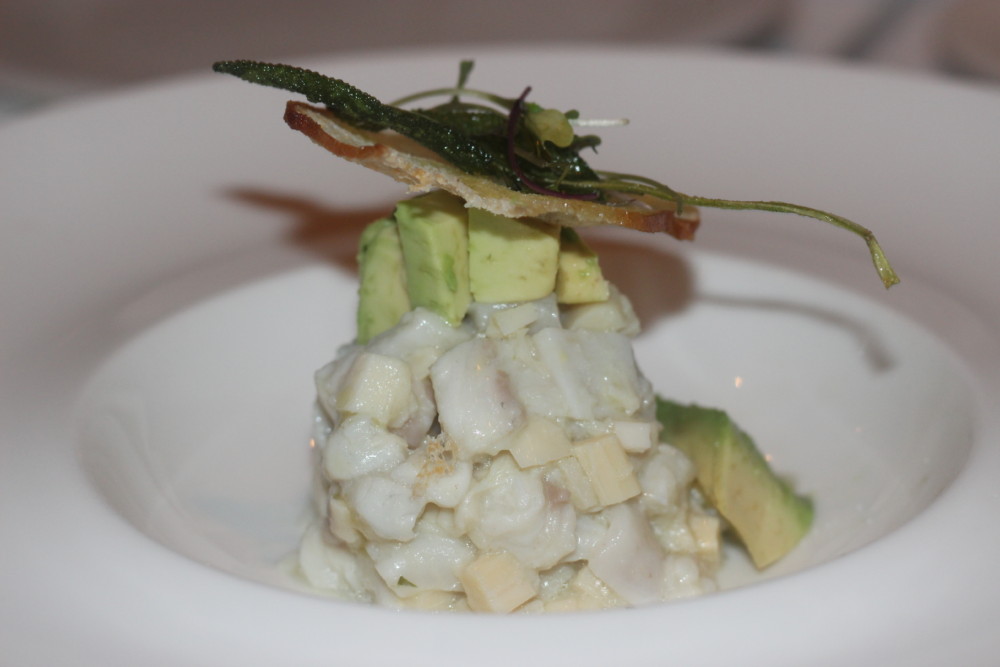 It's pretty much a sin to dine out Italian-style and not order some kind of pasta dish — thankfully, Paradiso has gluten-free pasta available! Our server even brought out the packaged product, imported from Italy, so that I could look at the ingredients and make sure it was Shaina-friendly. It was, and I went on to order the Sorrento specialty pasta with clams, arugula and cherry tomatoes.
Mom and I decided to share the pasta, as well as the red snapper with escarole, capers, tomatoes and olives (you can bet I pushed those over to Mom's side of the plate). Dad ordered the Gamberoni Paradiso, sauteed shrimp in a lightly spicy reduction with spinosini pasta. He cleaned his plate. We cleaned ours. Suffice to say, we loved everything.
It's amazing how well done gluten-free pasta is now; it was not like this years ago when gluten-free started becoming a thing. Great texture and taste, and the brininess from the clams provided just the right amount of salt needed to flavor the dish. This was simple preparation at its best.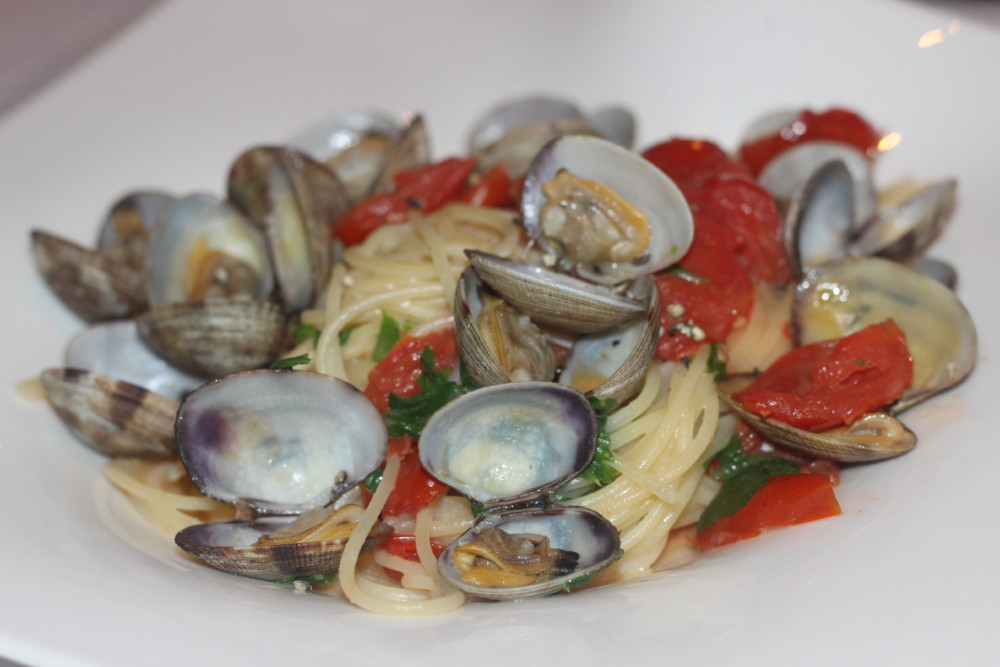 Despite being pasta, the dish was super light, and neither Mom nor I felt too full from it. Which is a very good thing, because we had snapper to feast on too! The fish was cooked perfectly. Everything about the dish, minus the olives for me, was a win.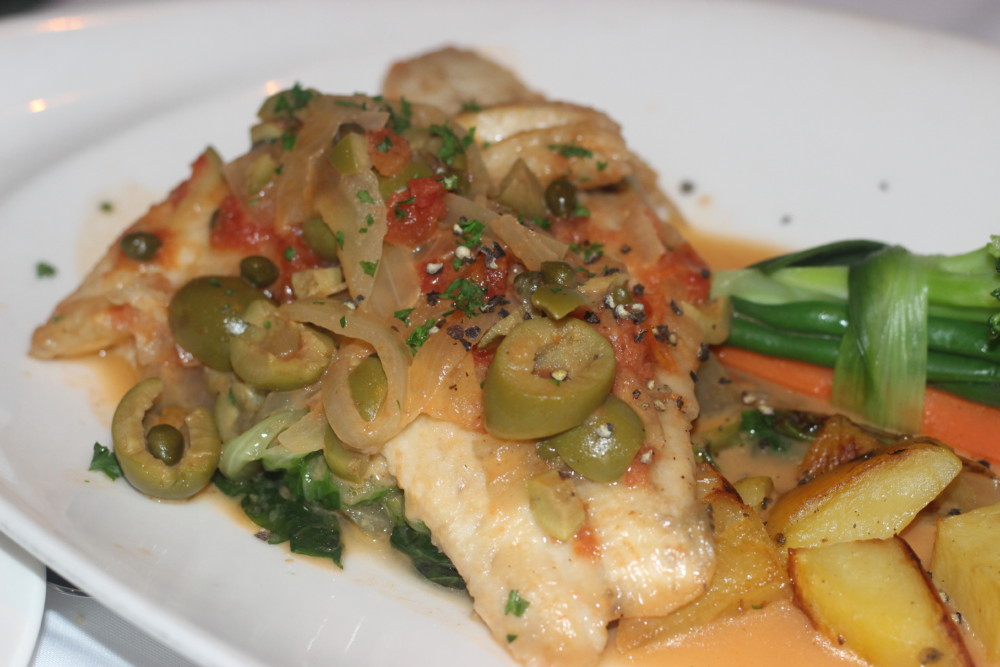 Mom and Dad had their eye on the dessert options from the moment we walked into the restaurant. They ordered the apple strudel with vanilla ice cream and the ricotta and pear cake with a hazelnut crust. I watched, while enjoying a scoop of strawberry sorbet, as they devoured both desserts, muttering in between bites how delicious they were.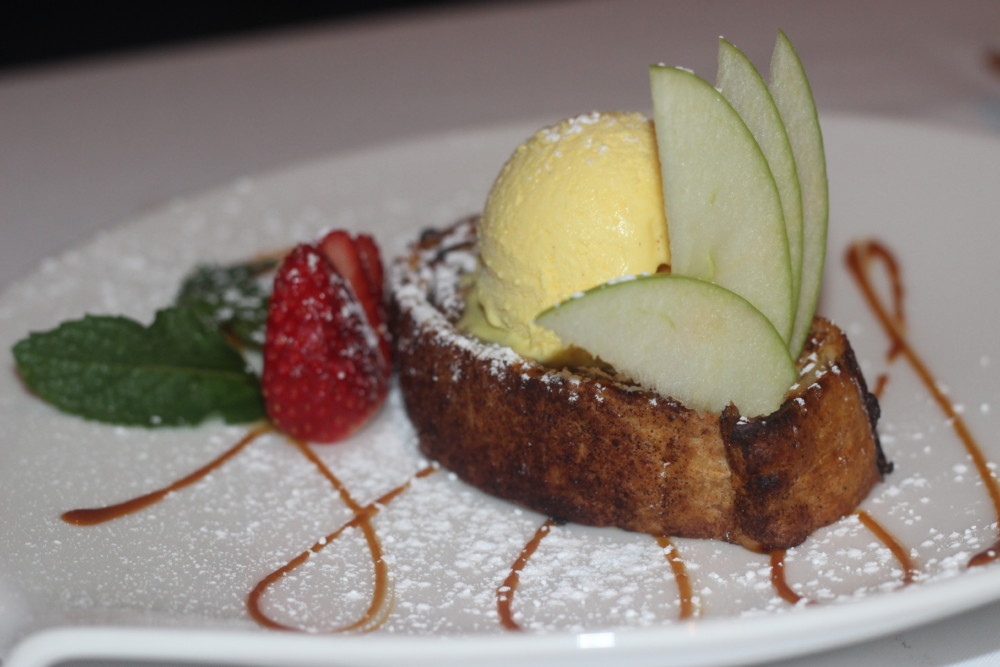 Dad said the apple strudel was unlike any strudel he's ever had before, and described the ricotta cake as incredibly tender and moist. There was not one crumb left of either dessert.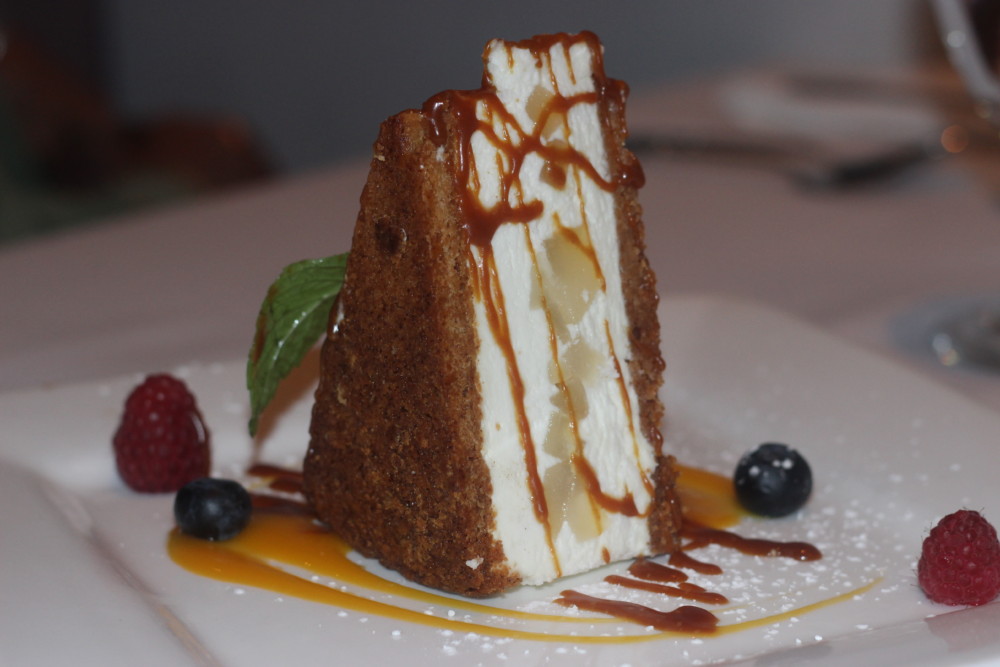 It's not every day that you have a dining experience quite like this one, and I felt really thankful to have been able to share it with both of my parents during the holiday season. Thank you, Chef Angelo, for making us feel like part of the Paradiso family! 
Paradiso Ristorante is located at 625 Lucerne Avenue in Lake Worth. The restaurant is open daily for lunch from 11:30am-3pm, and dinner from 5-10pm. An Early Dinner Special is available every night from 5-6pm and includes a complimentary appetizer and dessert with the purchase of a main course.
There is also a private dining area, barAmaro, that can be booked for happy hour gatherings, business luncheons, and other celebrations, but it also available to all guests every evening during dinner service, and features craft cocktails and a special menu.