Never miss a bite! Sign up here to receive new recipes and reviews straight to your inbox.
Disclosure: This is a sponsored post by IV Wellness. All service and health information has been provided by the sponsor. This locally owned company is run under the supervision of a Florida MD, and fully insured to practice in a private setting. All patients must be 18+, and are required to sign a consent and HIPPA form before the IV is administered. Insurance is not accepted, but you can save 20% on your treatment with my code: Shaina20. Please be sure to consult with your own healthcare provider before beginning any kind of new vitamin or supplement treatment.
IV Wellness: Bringing Wellness To You At Home
IV Wellness, specializing in Intravenous Hydration Therapy, gives new meaning to the 2020's most popular phrase, stay at home. The experienced and licensed Registered Nurses at IV Wellness bring health and wellness right to you within the comfort of your own home. It doesn't stop there! IV Wellness services all over Palm Beach and Broward Counties in South Florida. The RNs can come to your office, your backyard pool or boat, your hotel room… wherever you'd like! That's the beauty of a mobile company — it comes to YOU!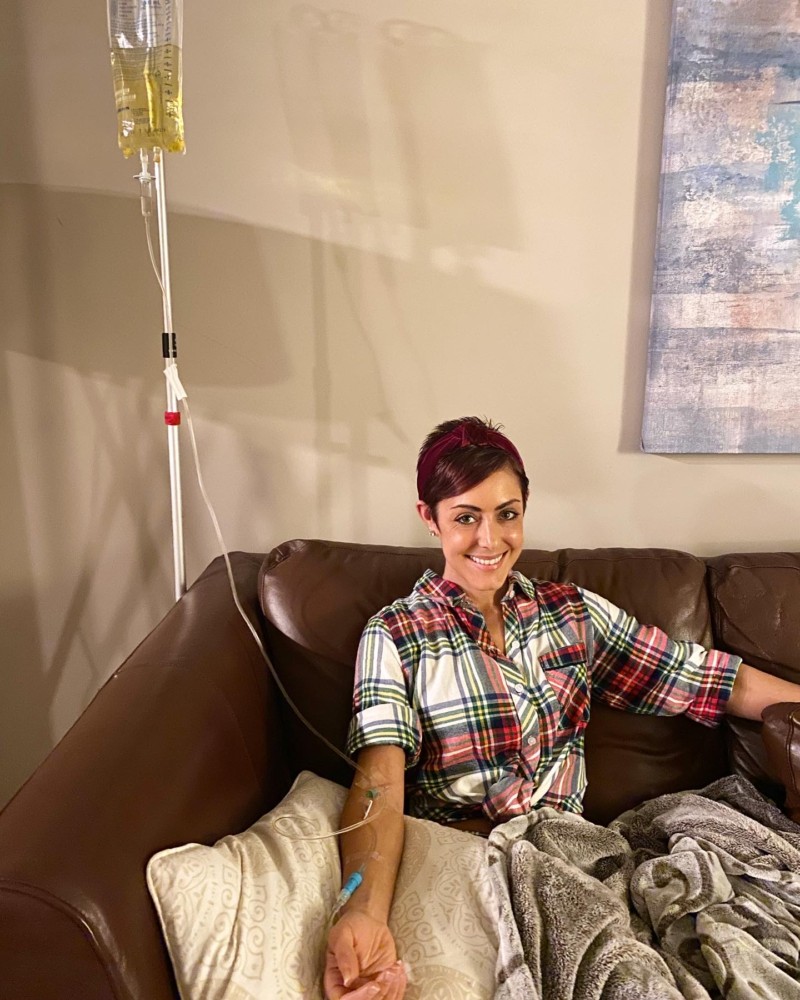 Before the IV treatment begins, your RN will conduct a short medical screening. This allows them to tailor the treatment to your individual needs. Whether you are in need of a little extra hydration and energy after a long night, or want to boost your vitamin intake, IV Wellness is here to help. Some of you may be wondering what the point of IV Therapy is, and why someone would choose to do when they can simply just drink plenty of water and take vitamins and supplements. Here's why: IV Therapy involves injecting a solution of vitamins and nutrients directly into the bloodstream, which allows it to bypass the digestive system, resulting is much faster absorption than if you took them orally.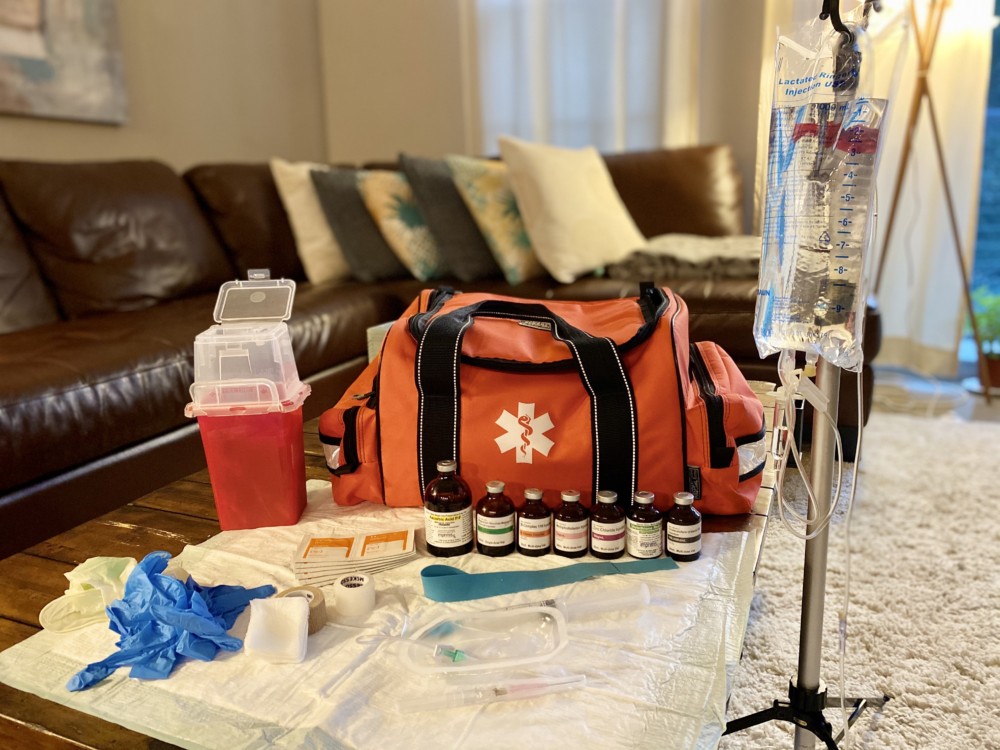 IV Wellness Treatment Options
IV Wellness offers various treatments that target specific patient needs, including:
HYDRATE: Uses Sodium Chloride or Lactated Ringers for fast relief of acute dehydration.
ENERGIZE: Uses a combination of B-complex and B-12. These essential B vitamins directly impact energy levels, brain function, cell metabolism and development, as well as break down carbohydrates, fats and alcohol.
DETOXIFY: Uses Glutathione for its strong detoxifying properties to flush toxins and free radicals from the liver, kidney and GI tract.
IV WELLNESS: Uses a combination of Vitamin C, Glutathione, B12 and B-Complex to naturally boost the metabolism and increase fat-burning capabilities, and maximize the immune system and antioxidant defenses.
HANGOVER CURE: Uses a combination of Zofran, Toradol, and Glutathione to naturally restore the body's vitamin levels, rejuvenate and detoxify after a night of drinking alcohol.
MAXIMUM IMMUNITY: Uses a combination of Glutathione, Zinc, Vitamin D3, as well as your maximum dose of Vitamin C (based on body weight) to detoxify the body and protect against harmful virus. This treatment has been formulated to significantly reduce the length of a cold or flu, and prevent them in general. You can also add Magnesium and/or B12 to this treatment at no additional cost ($30 value).
NAD+: This particular treatment increases the NAD+ molecule, which slows the aging process and affects our metabolism. NAD+ levels decline with age, illness, and/or stress, which could lead to neurological and muscular degeneration with reduced capacity for cellular repair. The treatment also helps with chronic fatigue, age-related illness, addiction, and overall wellness and anti-aging.
You can also choose to add additional vitamins to your treatment. The amounts of each vitamin and nutrient will vary depending on the patient's medical history, current health situation, body weight/size, etc. Your RN will determine the appropriate amount to use after conducting that initial screening.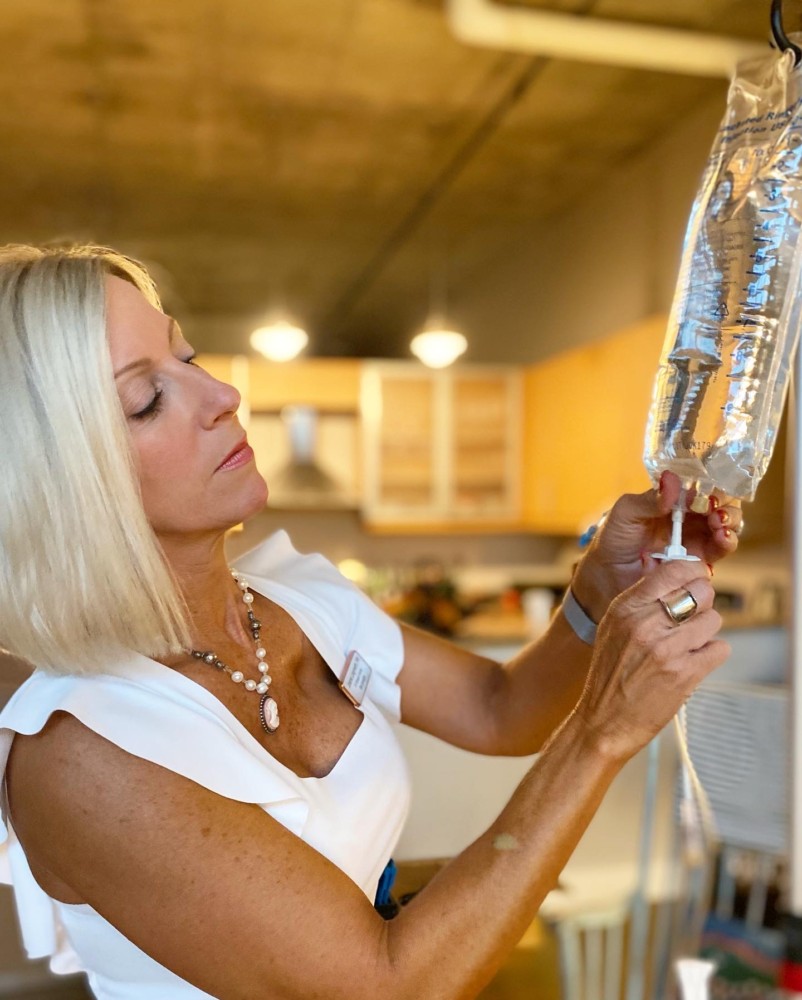 For more information on IV Therapy and to book your appointment with IV Wellness, call 866-947-6211. Don't forget to mention Shaina20 when booking to receive 20% off your service!