Never miss a bite! Sign up here to receive new recipes and reviews straight to your inbox.
Disclosure: This is a sponsored post by IV Wellness. Service and health information has been provided by the sponsor. This locally owned company is run under the supervision of a Florida MD, and fully insured to practice in a private setting. All patients must be 18+, and are required to sign a consent and HIPPA form before the IV is administered. Insurance is not accepted, but you can save 20% on your treatment with my code: Shaina20. Please be sure to consult with your healthcare provider before beginning any kind of new vitamin or supplement treatment.
IV Wellness: A Convenient and Easy To Get Your Vitamins
If COVID has taught us anything, it's how important vitamins are to our health and well-being. While vitamins C and D, and Zinc have always been vital to our health, it seems like these three vitamins in particular are definitely having a trending moment. Many people are either upping their normal dosage, or making it a point to add them to their daily routine.
Vitamins and minerals are essential for proper functioning of the body. While it is possible to get most of your necessary nutrients from the food and beverage you consume, sometimes additional supplements are needed. Certain conditions can affect how the body absorption of these vitamins, though, and that's when you may want to consider going one step further. Enter IV Therapy. By injecting a solution filled with vitamins and minerals directly into the blood stream, it bypasses the digestive system and the body is able to absorb the nutrients much faster than if you took them orally.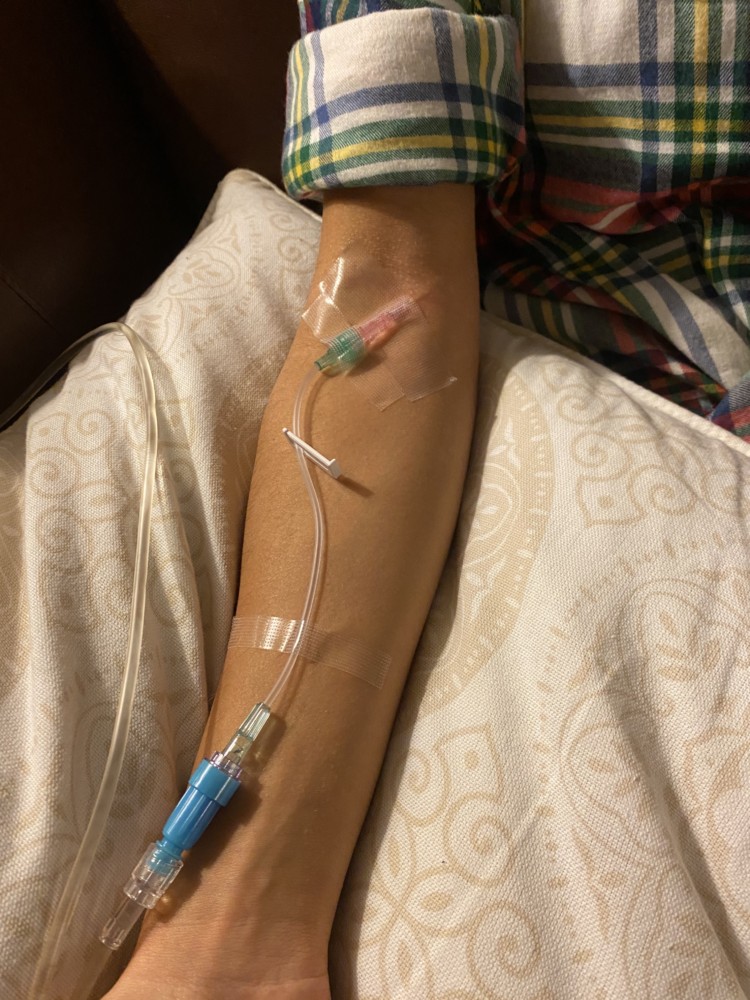 Good Morning America called IV Therapy one of the top wellness trends back in 2019, and it is still going strong. What's even more on trend is mobile IV Therapy — companies that come to you, wherever you are. IV Wellness has a team of experienced, professional Registered Nurses who come directly to your desired location anywhere in Palm Beach or Broward Counties. IV Wellness's specialized formulas can help relieve symptoms of the common cold or flu (or COVID!), migraines, chronic fatigue, muscle spasms, anxiety, jet lag, heat or exercise exhaustion, and hangovers, just to name a few.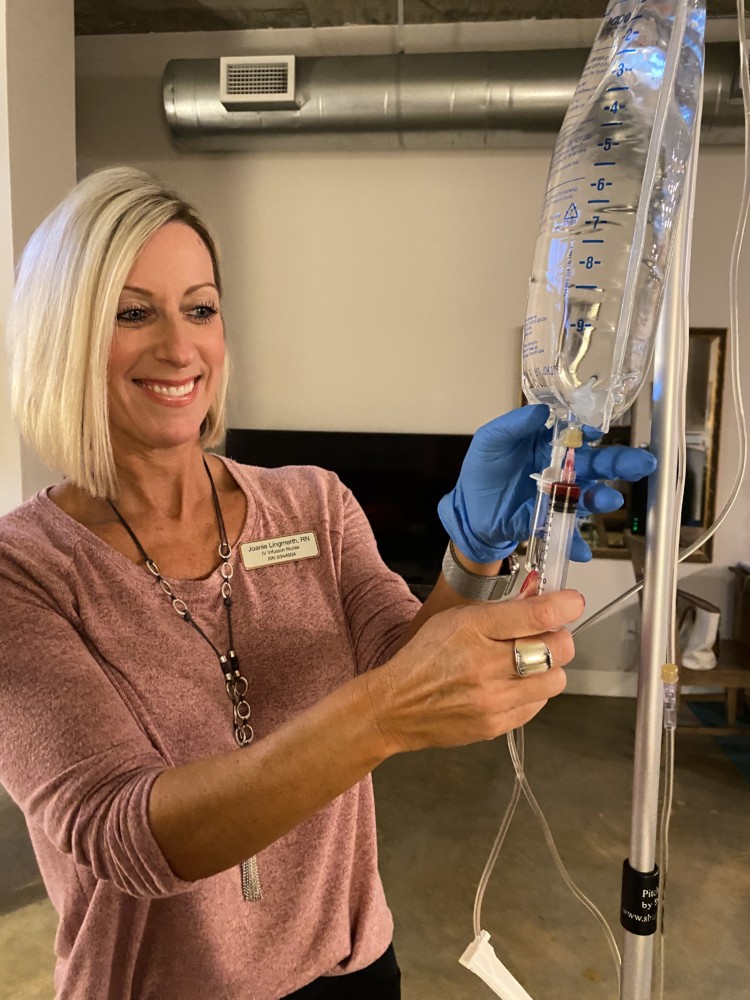 In addition to the treatment services available, all IV Wellness patients can add-on extra vitamins depending on their health goals and desired results. These safe, natural add-on vitamins can help boost the immune system and your energy levels, increase weight loss, improve physical performance, and delay the signs of aging. When you're looking for a fast, convenient and easy way to boost your vitamin intake, IV Wellness is ready to help!
Available Add-On Vitamins with IV Wellness
B Vitamins are essential for many of the body's metabolic processes. These vitamins help the body produce new protein, turn fat and carbohydrates into energy, and improve chronic fatigue syndrome. B vitamins regular red blood cell production, nervous system function, our mood and sleep patterns. 
Vitamin C is a potent antioxidant supports the immune system, can prevent cell damage, promotes wound healing, assists in the body's natural production of collagen, lowers blood pressure, and neutralizes free radicals.
Vitamin D3 aids with bone, skin and muscle health, and has a variety of benefits supporting diabetes, heart disease, autoimmune disorders, depression and weight loss.
Glutathione is what IV Wellness calls the "#1 Master Antioxidant," made up of three kinds of amino acids. It is not ideal to take by mouth, as it has less than a 2% absorption rate. Glutathione is known to boost the immune system, detoxify the liver, kidneys and gastrointestinal tract, neutralize free radicals, and eliminate toxins in the body, such as pesticides and lead. It filters fat, lowers blood pressure, promotes eye health, and can even prevent wrinkles and sun spots.
Magnesium provides anti-inflammatory benefits and can help reduce PMS and migraine symptoms. It regulates blood sugar, blood pressure, nerve and muscle function, boosts exercise performance, and decreases levels of cortisol, which can improve your quality of sleep. 
Toradol is a nonsteroidal anti-inflammatory drug used for moderate to severe pain.
Zinc is a powerful antioxidant that boosts the immune system and fights free radicals which cause damage to our skin. It assists with would healing, blood clotting, and thyroid function. Zinc can help improve mental function, fertility levels, and PMS symptoms. It can increase your libido, and enhance athletic performance when it comes to recovery and the production of testosterone and growth hormones.
Zofran is used to treat nausea and vomiting.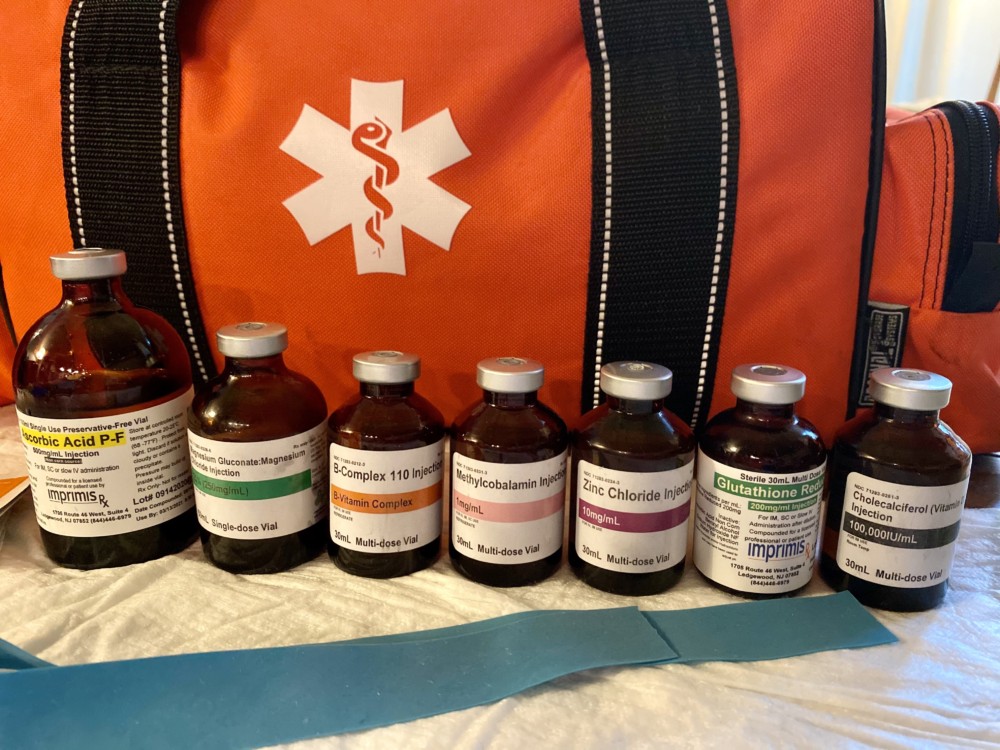 IV Wellness Comes To You — Wherever You Are!
If you live in Palm Beach or Broward Counties in South Florida, IV Wellness is here to help infuse wellness into your life! For more information on IV Therapy and to schedule your appointment, call 866-947-6211. Don't forget to mention Shaina20 when booking to receive 20% off your service!