Never miss a bite! Sign up here to receive new recipes and reviews straight to your inbox.
Disclosure: I received complementary services in exchange for coverage. No monetary compensation has been received for this post. As always, all opinions are 100% my own. 
There are few things as important as than one's health and fitness — and more often than not, people tend to push those two crucial parts of life to the wayside. Sometimes it's hard to make time to get to the gym or get outside and sweat a little, and sometimes we push ourselves so hard and don't get the right amount of vitamins and minerals to keep our bodies strong and healthy. Thankfully, there are services out there that will come to you and give you that health and fitness fix you're thirsting for.
Let's talk fitness first. Sure, you guys know I get to the gym for my fill of cardio and weight training on a daily basis, but did you know I used to play tennis as a kid and in high school? Yep! It still remains my favorite sport — but I never have the time to get out and play. Thanks to PlayYourCourt, I was reminded how much I love being on the court. PlayYourCourt is a mobile tennis club that will send a certified professional tennis instructor to meet you at any court of your choice. Your instructor is carefully chosen for you based on your specific goals. Are you a newbie or do you want to learn the sport? Or are you like me, someone who played for years, has gotten a little rusty, and needed a little push and shove to get back on the court and start playing again?  No matter what you're looking for, PlayYourCourt has an instructor for you. They will work around your schedule, which is great for busy gals like me! And if you aren't sure where there are public tennis courts nearby, your instructor will help you find the most convenient location.
After playing for an hour and a half with my instructor, Hisham, I caught the tennis bug again and am eagerly awaiting purchasing a new racquet. If you've never played, or even thought about playing, here are a few fun facts about tennis and why it's such an awesome sport, according to PlayYourCourt's website.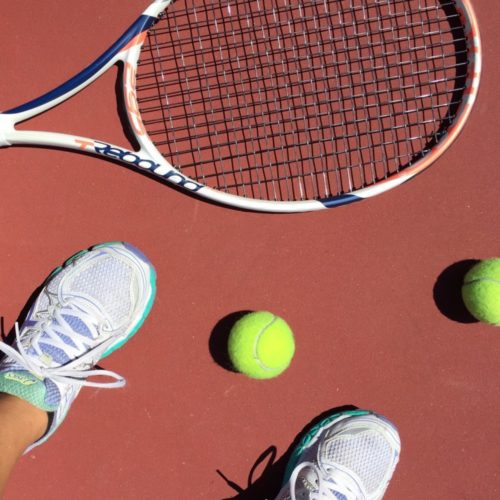 Tennis is one of America's fastest growing traditional sports. Tennis is one of those rare sports that you can play for a lifetime. With hundreds of thousands of public tennis courts throughout the United States, new players are born every day. Tennis is a great sport for children because it gives them an outlet at a very young age to learn life lessons that extend far beyond the tennis court. Sportsmanship, self discipline and independence are just a few of the traits young players develop as they learn the sport of tennis. For adults, tennis can function as a social outlet, a form of exercise and a competitive hobby all at once.
PlayYourCourt instructors are available all over the country. Click here to find one near you and get started! Follow PlayYourCourt on Instagram and Facebook too!
Now, let's get down to the nitty gritty heath issues. When you feel a cold coming on, you're recovering from a weekend of debouchery, or you just feel sluggish and not yourself, IV2You could be your savior. IV2You is a mobile medical service that delivers IV hydration and nutrient therapies, blood draw services, and other medical services directly to clients in the comfort and convenience of their home, or wherever they choose. IV2You is owned and operated by Dr. Lena Edwards, a veteran internist and integrative medicine doctor with two decades of experience in this field.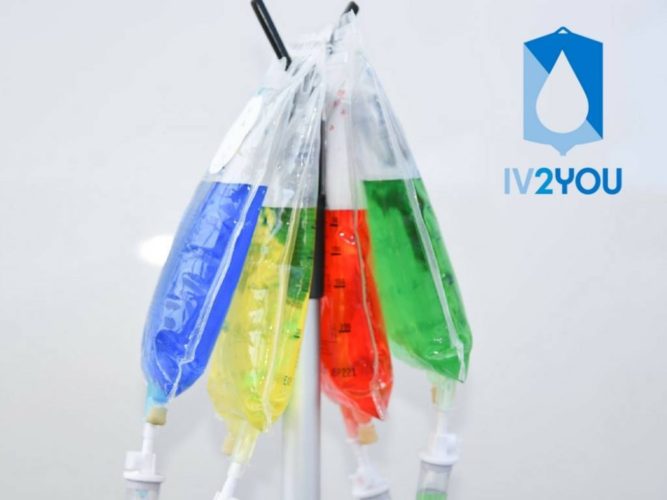 Obviously it's nice to be able to do anything from home (working from home, YES!), but let's look at some of the other reasons why IV2You is a practical and beneficial choice for receiving medical treatments. According to their website, the demand of Integrative Medicine Services and therapies has gone up significantly over the past several years, and with it, the number of health care facilities offering similar services. Our IV2You team takes medical competency and safety very seriously and is committed to providing patients with state-of -the-art Integrative Medicine services rendered only by experienced health care practitioners.  Our promise to our patients is to offer them Integrative Medicine services that are delivered only by properly trained health care professionals who are under the direct supervision of experienced,  highly trained, and appropriately credentialed physicians. Dr. Edwards, our medical director, has nearly two decades of experience and training in both internal medicine and integrative medicine.  She is proficient in many fields including bioidentical hormones, hormone pellet placement, and IV nutrient therapies.  
One of the most popular treatments that IV2You is known for is its IV Therapy Services. These treatments provide important nutrients that your body needs depending on what your goal is, whether to energize, hydrate, revive (hangover therapy!), destress, detox or beautify, just to name a few. I chose to try the Detoxify Therapy, which offers a comprehensive combination of essential minerals which are necessary for many important cell functions and proper metabolism. IV2You suggests this particular treatment for those who:
Take prescription medications which deplete the body of important minerals
Have chronic diarrhea from such conditions as Irritable Bowel Syndrome
Have prolonged or intense workouts and want to recover more quickly
Suffer from gastrointestinal malabsorption problems related to an inflammatory bowel condition or previous gastrointestinal surgery
Suffer from chronic muscle pain
Have hormone imbalances
Are undergoing treatment for heavy metal detoxification
Everyone will react differently to treatments, but here's how my experience went. The process is similar to having blood drawn, and only takes about 20 minutes or so. During the treatment, I felt an overwhelming sense of zen, almost like I could roll over and fall right asleep. I also started to taste the essence of vitamins in my mouth. You know the taste I'm talking about. It is not pleasant, but it went away fairly shortly after the needle was taken out. Afterwards, I was really cold. Even putting on sweats and cuddling up with blankets on the couch wouldn't shake it. But the doctor assured me that this is normal, as it means your body is absorbing all of the vitamins it was just fed and doing what it needs to do to get rid of any toxic buildup. After a half hour, I was feeling normal again. And that was that.
So, three main things you may experience during an IV Therapy Treatment:
Zen-like feelings
The taste of vitamins in my mouth
Being incredibly cold for about 30-40 minutes
Oh, and on a let's-get-real-personal note, my pee smelled like vitamins for the rest of the day.
It wasn't painful, took less than a half hour, I didn't have to leave my house, and gave me a nice big dose of vitamins that my body was clearly craving.  To schedule your own IV2You treatment, call (561) 349 – 7889 or email contact@iv2you.com. For more information on Dr. Edwards and IV2You, click here. Follow IV2You on Instagram and Facebook.
Additional Disclaimer: This is my personal experience with IV2You. I am not an expert in this field. Please consult your doctor before taking any medicine or going through any kind of medical treatment.