Never miss a bite! Sign up here to receive new recipes and reviews straight to your inbox.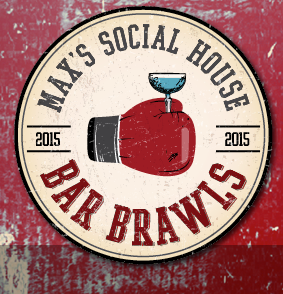 Contenders: Rob Cox, 13 American Table / James Hartmann, Ian's Tropical Grill /Kareem Lakchira, The Rusty Hook Tavern
Judges: Stephanie Miskew, certified sommelier and face behind The Glamorous Gourmet and the Wine Atelier / Koby Cohen, Gelato Petrini in Delray Beach / Josh Gates, mixologist and managing partner of Lake Worth's Tiki-Ono
Mystery Spirit: Four Roses Small Batch Bourbon
Mystery Ingredients: Tempus Fugit Fernet del Frate Angelico (an Italian amaro) and Gelato Petrini's dulce de leche gelato
In Round 1, the classic cocktail at hand was something I had never heard of, but each of the bartenders knew as soon as they heard the name — The Boulevardier. Good thing my bartender friend Justin Himmelbaum,who will compete next week, was there to explain it to me… Basically, a Negroni that uses bourbon instead of gin. The judges chose the top two based on one simple, almost obvious, bartending rule — measuring. James and Rob were movin' on up to Round 2!
There was an Italian theme going on for the remaining two mystery ingredients — an Italian amaro and creamy, dreamy, delicious gelato! Read the full recap here.
And the win goes to… James Hartmann, who traveled all the way from Ian's Tropical Grill in Stuart to be with us for the brawl!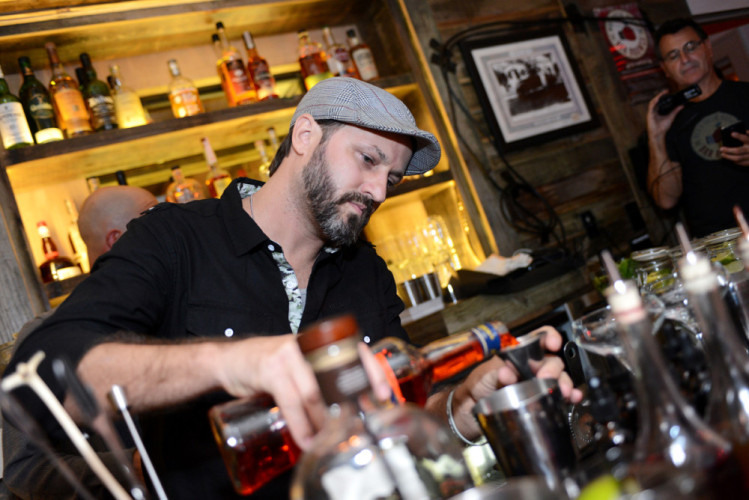 Winning Cocktails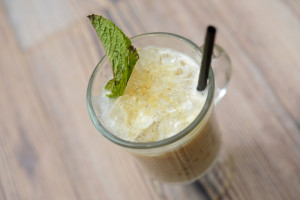 Bourbon
Dulce de leche gelato
Coffee
Fernet floater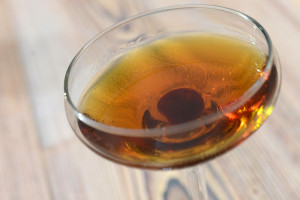 Bourbon
Fernet
Demarara simple syrup
Dulce de leche gelato
Next week, October 28th, will be a great battle between Justin Himmelbaum from Mucho Gusto, Kelly Lozina from 3rd & 3rd, and Taffy Spiller from Farmer's Table. Who will take home the win?!