Never miss a bite! Sign up here to receive new recipes and reviews straight to your inbox.
Disclosure: I was invited as a guest of Jay Feder Jewelers for a private media preview. No monetary compensation has been received for this post. As always, all opinions are 100% my own. 
With its flagship location in Denver, CO and another store in the Diamond District of NYC, it's high time that Jay Feder Jewelers brings its unique custom-made jewelry and curated-with-a-purpose collections to Boca Raton.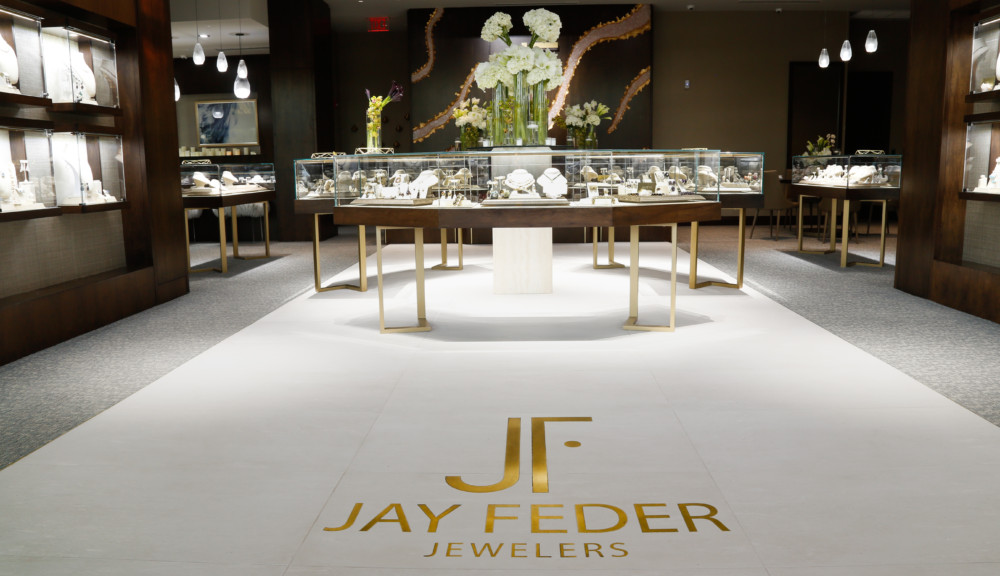 Husband and wife duo Marc and Devorah Feder have opened up shop inside The Boardwalk at 18th Street shops in West Boca. Marc has been interested in the diamond business ever since his father, Jay, started Jay Feder Jewelers in Colorado in 1979 — he started working part-time after school and on school breaks at the age of 10. But even earlier than that, he somehow managed to convince his mom to let him bring a 4-carat diamond to his 2nd grade show-and-tell. Between the ages of 16 and 19, Marc studied and earned all of his G.I.A. certifications, including Graduate Gemologist, Graduate Diamonds Program and Graduate Colored Stones Program. To say he's good at what he does is definitely an understatement…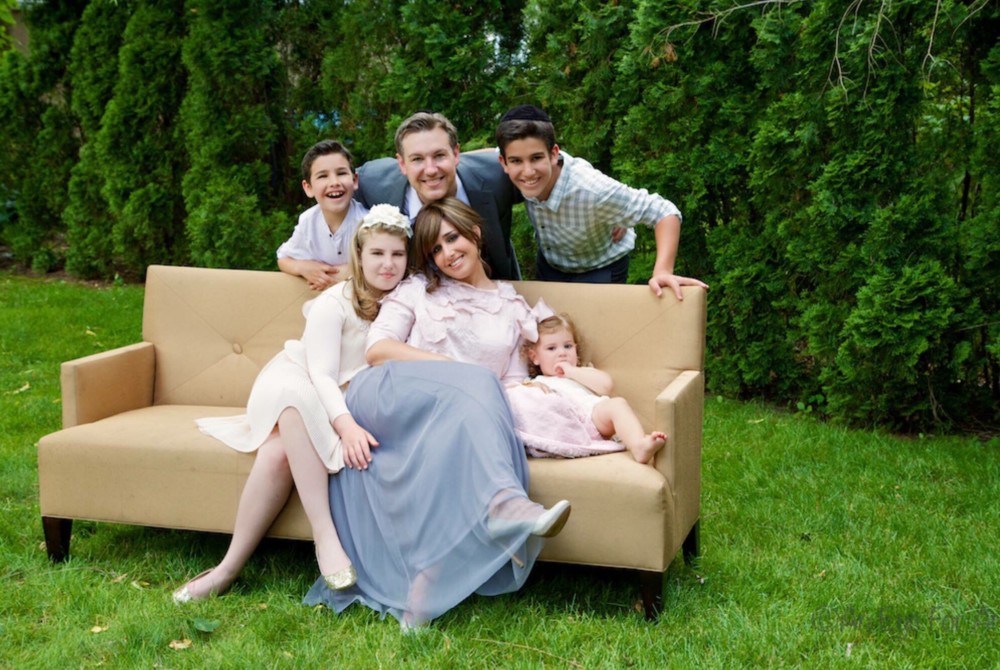 I felt like a kid in a candy store when I walked into Jay Feder Jewelers — albeit, a very expensive, sparkly candy store. And then I felt like a princess when I was able to try on some of the absolutely gorgeous, high-end pieces featured throughout the space. If this is how the other half lives, I want to visit more often… Here I'm wearing earrings and a necklace by Mortitz Glik, and a blue sapphire ring by Kavant Sharart (click the links to see the pieces up close).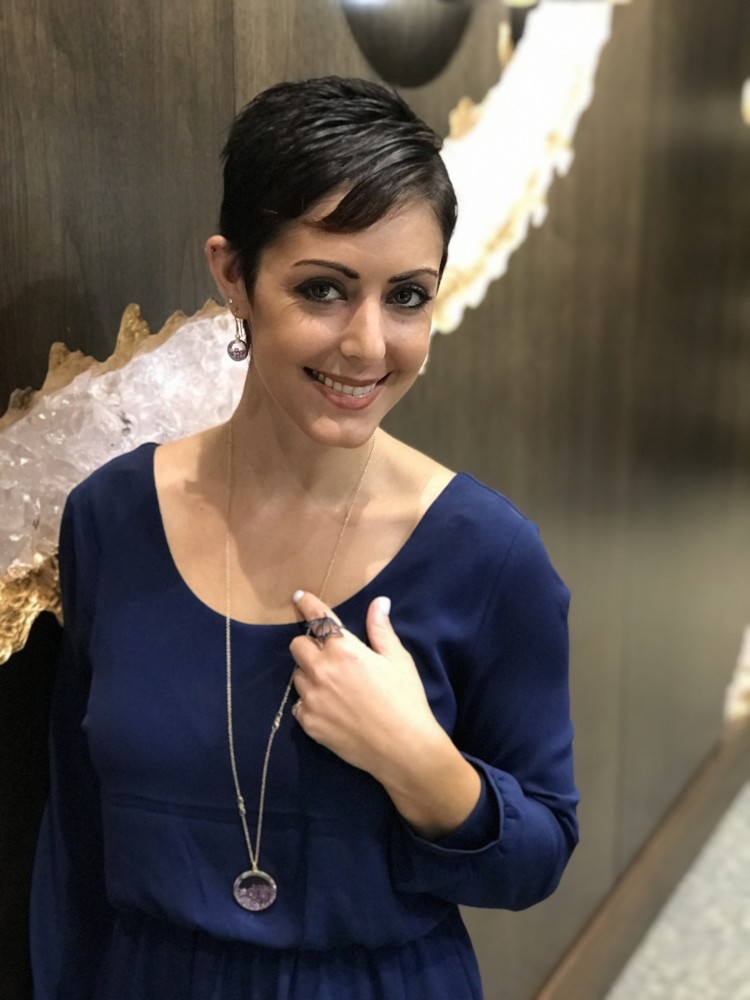 The designers showcased at Jay Feder Jewelers are truly incredible, and nothing like you'd see in the jewelry section of department stores or other more commonplace jewelry stores. Along with the two just mentioned, I'm also a huge fan of the store's collections by Victor Veylan, Laura Medine and Eden Presley. Jay Feder Jewelers is home to 20 exclusive designer lines from all over the world, but they also specialize is custom-made pieces to perfectly suit the occasion, style and budget of its clients. Whether it's a brand new piece, or a re-design/update of an old family treasure, Jay Feder Jewelers has you covered.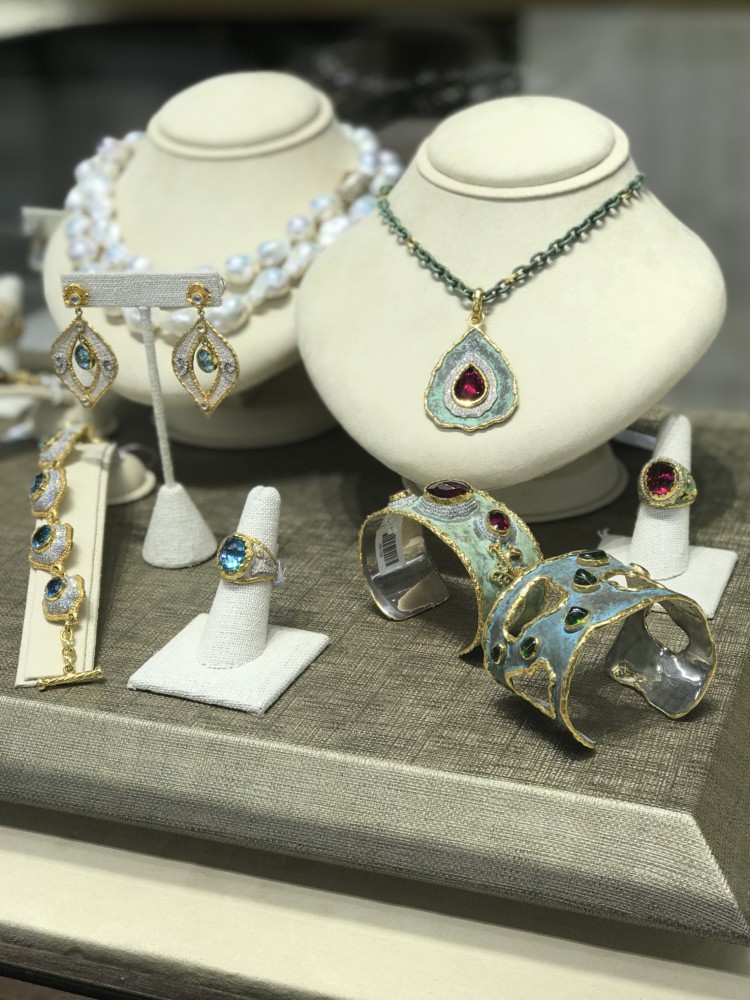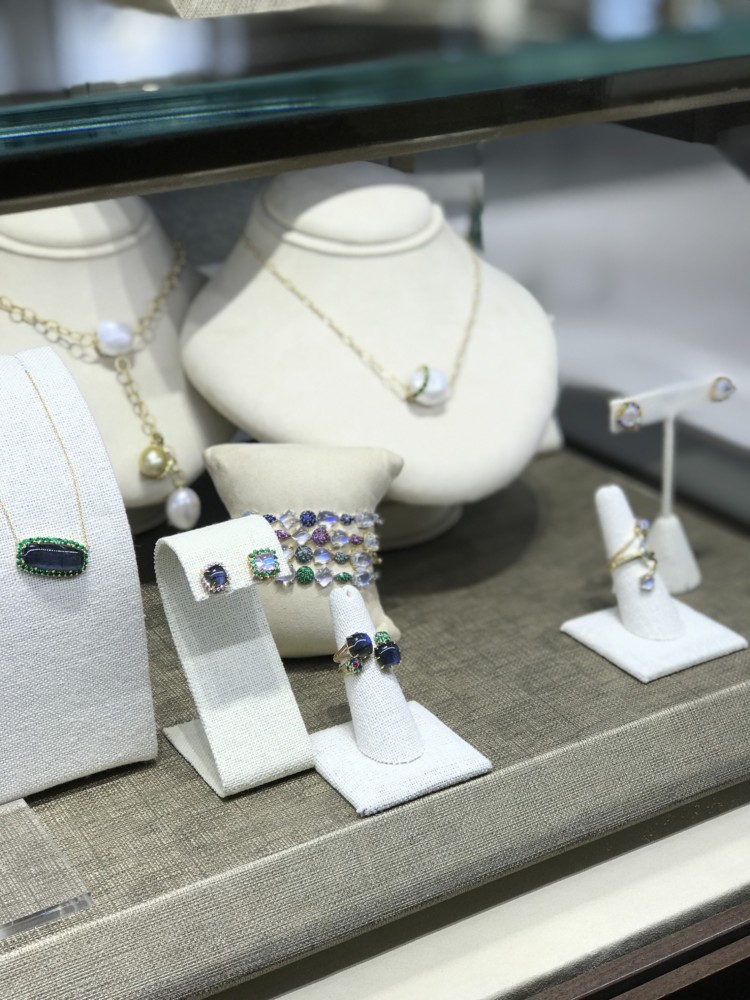 Additional services offered at Jay Feder Jewelers include diamond and rare gem searches; client education and counsel on diamonds, colored gemstones and pearls; the purchase and selling of estate jewelry; buy/sell/trade/insurance appraisals; and styling for various occasions.
There are 10,000 diamonds glistening within the walls of Jay Feder Jewelers, and the biggest one sold in the store has 30 carats. Here, I'm wearing almost 10 carats — a Jay Feder Jeweler original. I may have felt like a kid in a candy store the first time I came into the store, but now, I truly felt like a princess.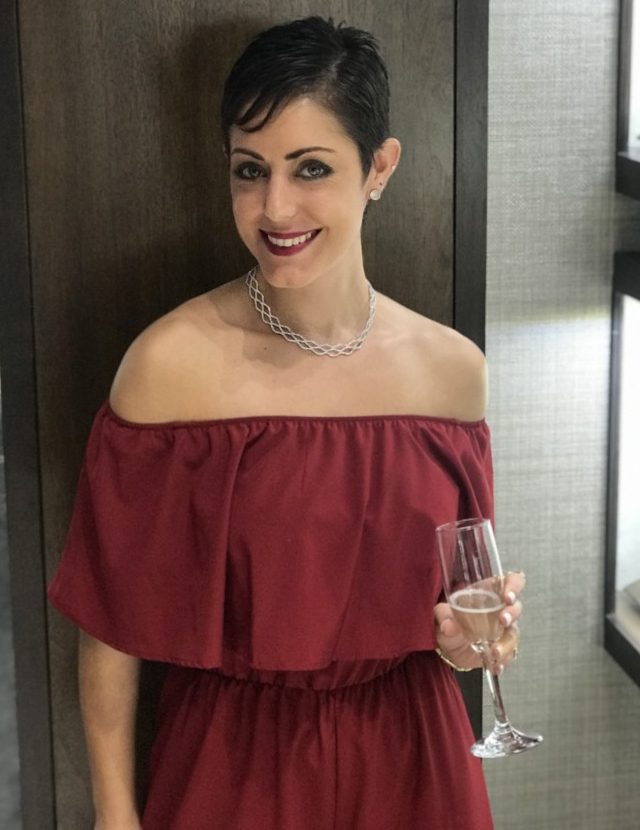 Prices range from a $1,000 pair of diamond studs to what Marc and Devorah describe as "literally infinity." The most over-the-top piece in the store right now is a $1.5 million, 23 carat emerald set in a ring with diamond trillions, as part of an estate piece that is almost 100 years old.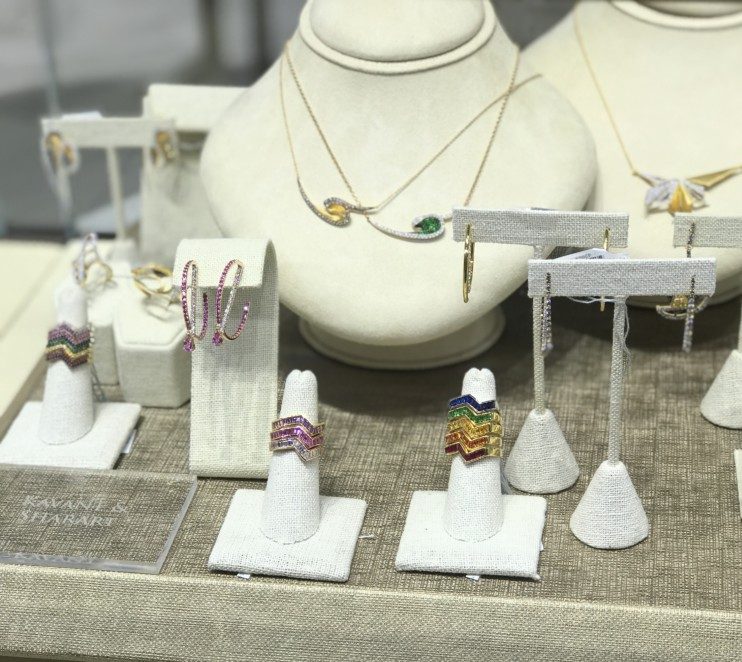 But while the jewelry may feel like it's part of an episode of Lifestyles of the Rich and Famous, the inviting atmosphere does not. Marc and Devorah spent a large part of their time adding personal touches to create a space that feels like home — nothing intimidating or stuffy. Devorah describes the store as a cross between a living room and a museum — elegant and hip, but fun and laid back. On Thursday night, usually their late night, clients come in to hang out and relax. Drinks are served in the lounge which features a 500-gallon saltwater tank with over 30 seahorses; comfy couches and chairs, coffee, gourmet chocolate and snacks, and a large flat-screen TV. With four children at home (ages 6, 12, 15 and 17), the Feders certainly place a strong emphasis on family — and when you become a client of Jay Feder Jewelers, it's almost as if you're joining the family.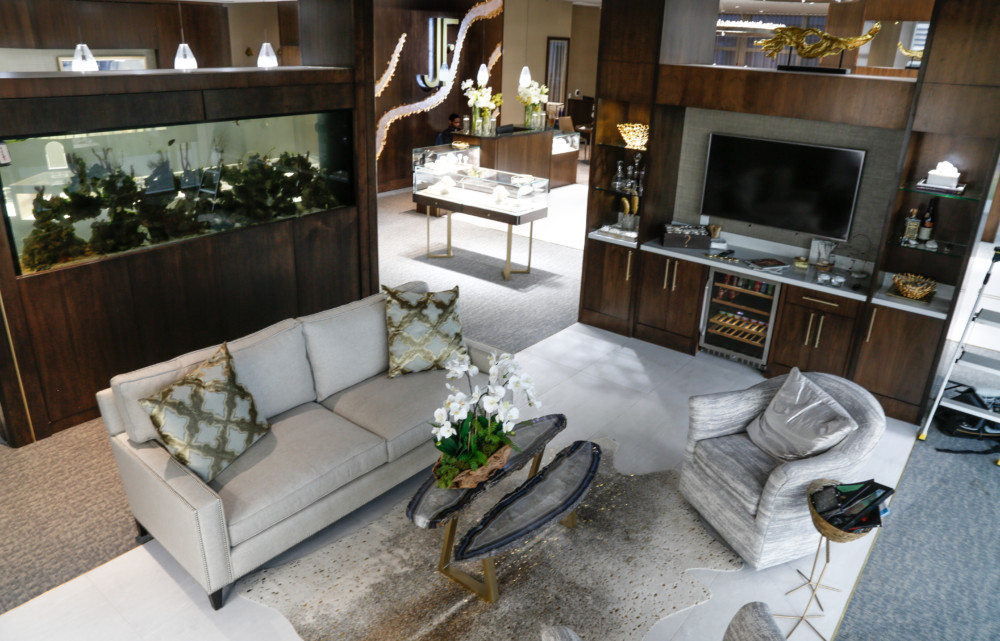 Marc and Devorah cherish the unforgettable moments they have been able to be part of, such as surprise engagements that happen during private dinners they've arranged for couples to have within their store served by their family's private chef; perfecting the finishing touches for walking down the aisle, walking the red carpet and for event photos and videos; and celebrating milestones of their longtime client relationships, including the likes of professional sports players, government leaders, high profile attorneys and media personalities.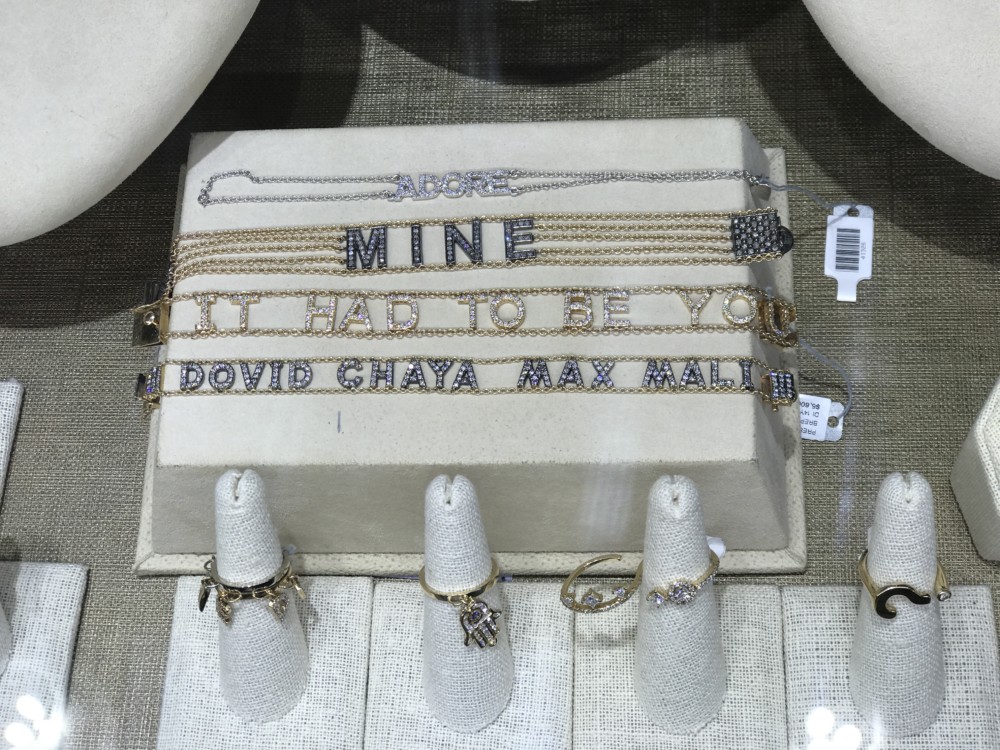 Speaking of their private chef, prepare to be just as impressed by the food as the jewelry if you attend an event at Jay Feder Jewelers! At a recent private media preview, we were treated to Ahi tuna, smoked salmon canapés, quinoa and veggies, chicken roulette, short rib and a rich, decadent chocolate mousse for dessert — all of which was completely dairy free, since the Feders keep a Kosher diet (thus preventing the serving of both meat and dairy during the same meal). Even more impressive was the array of deliciousness that the Feder's preferred catering company          served during their Grand Opening party, held just a few days later with passed appetizers such as truffled hamachi crudo, fish tacos, seafood plantain cups and a beautiful dessert display.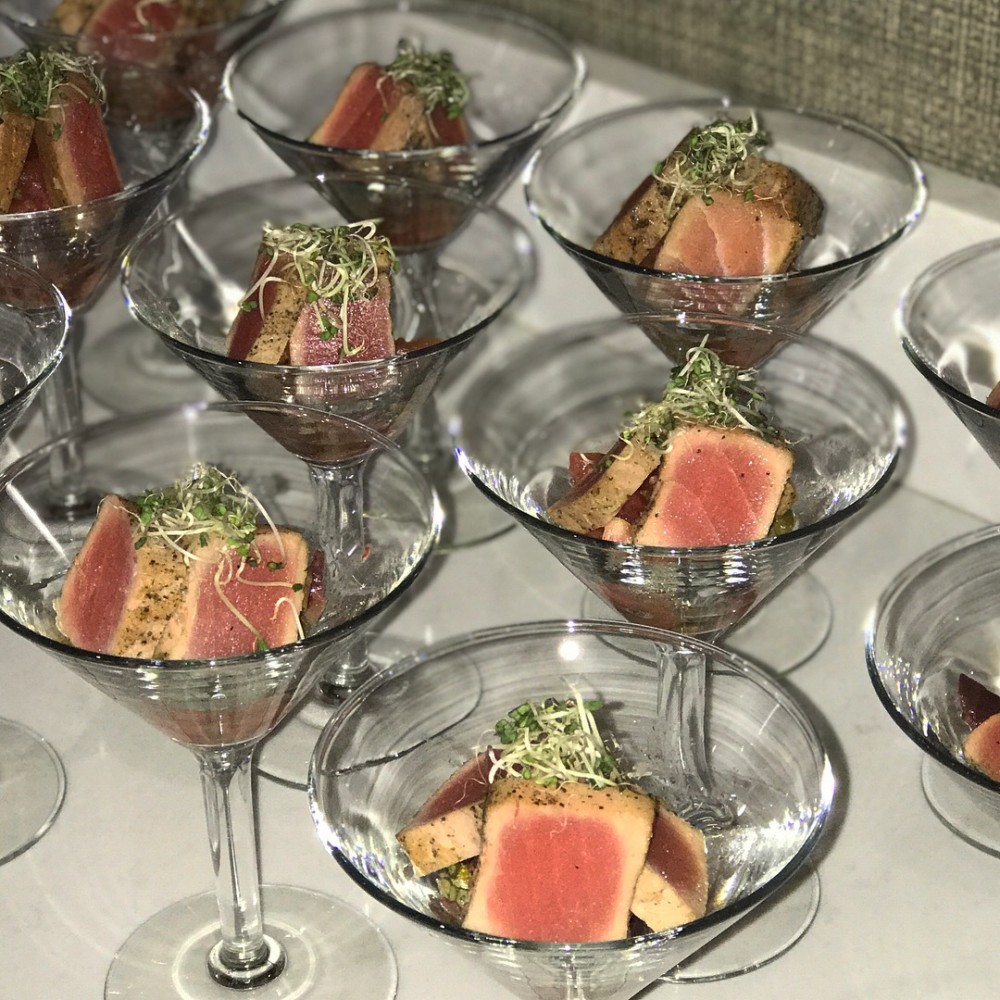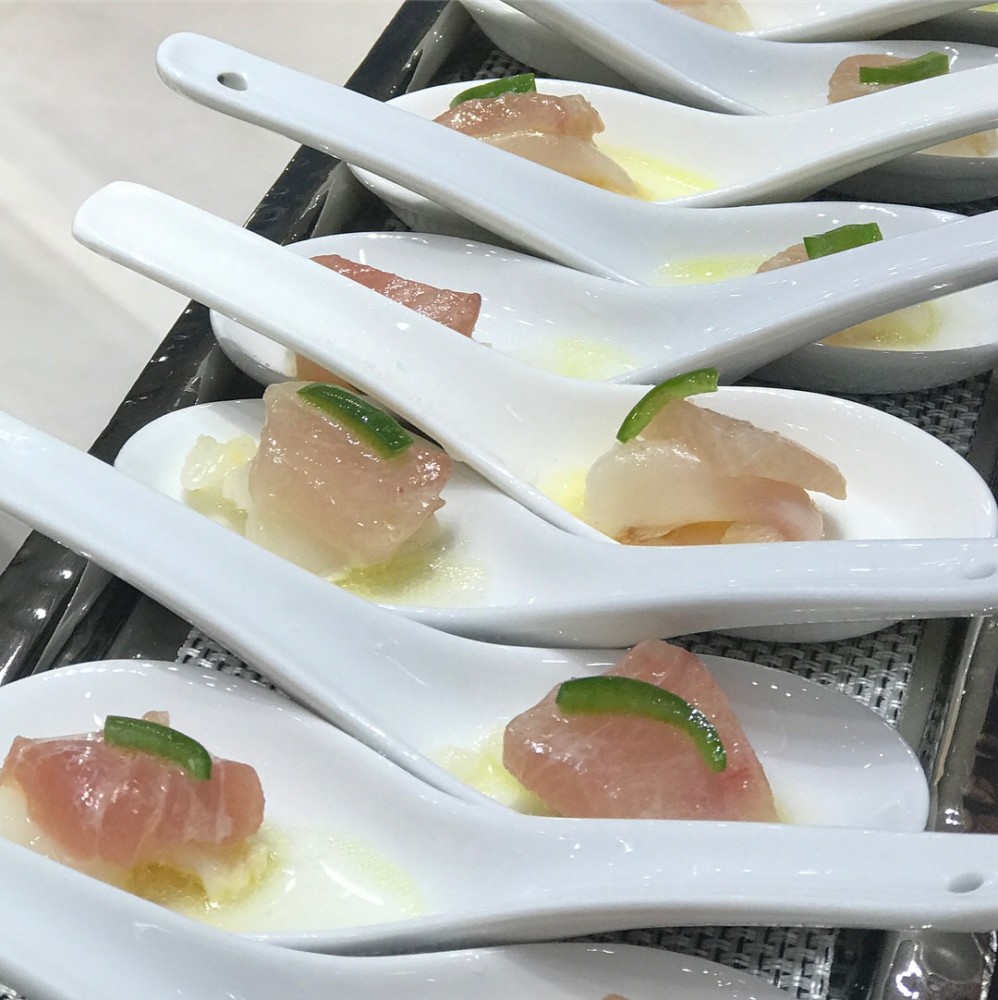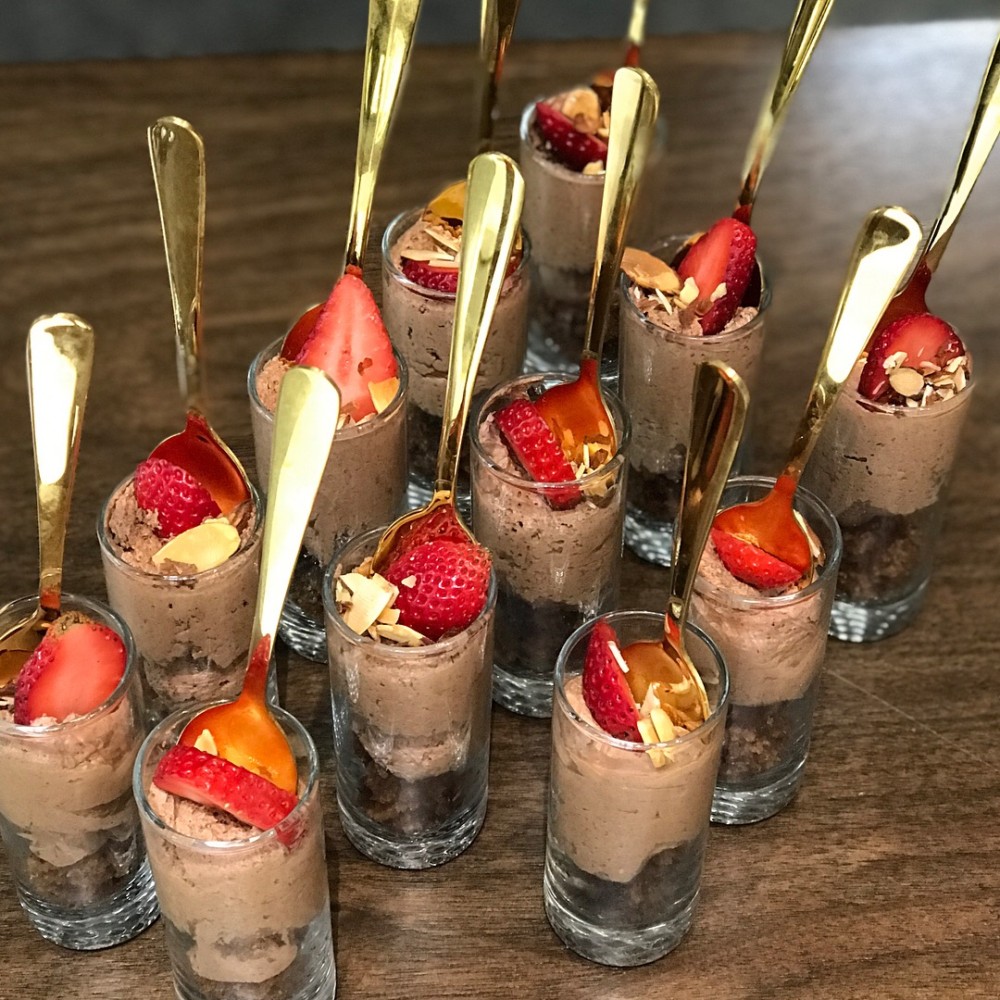 And of course, lots of champagne. When celebrating with diamonds, there must always be champagne.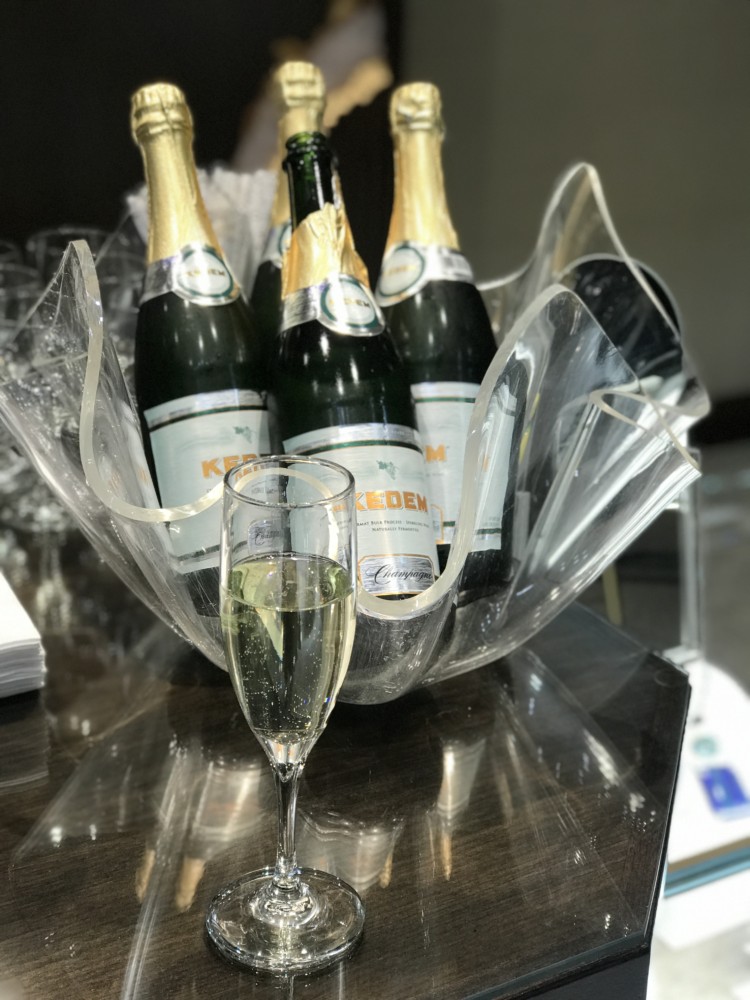 What sets Jay Feder Jewelers apart from other retailers and stores is its 40-year family jewelry pedigree; it's diamond and colored stone acumen; integrity in price, value and service; industry respect and worldwide relationships; exclusive lines by bold, new and rising U.S. and international designers; custom design expertise; and unparalleled client service in a non-intimidating ambiance. With Marc and Devorah at the helm of this successful business, and their focus on the client experience, before, during and after their purchase, there's no doubt that Jay Feder Jewelers will thrive in its new home in Boca Raton.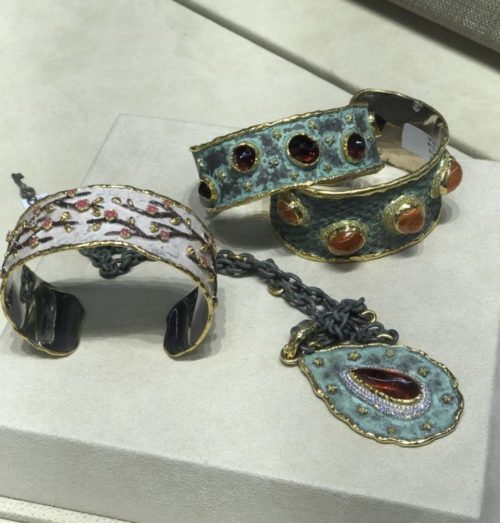 So, the next time someone asks you 'Who's your jeweler?' you'll know just how to answer…
Jay Feder Jewelers is located at 6859 SW 18th St. in Boca Raton. The store is open Monday through Friday from 9am-6pm, and closed on Saturday and Sunday. For more photos of gorgeous jewelry, and a look into the lives of Marc and Devorah, be sure to follow them on Instagram!