Never miss a bite! Sign up here to receive new recipes and reviews straight to your inbox.
NOTE: The Delray Beach location of this restaurant has since closed.
Disclosure: I was invited to dine as a guest of ROK:BRGR. No monetary compensation has been received for this post. As always, all opinions are 100% my own. 
Popular restaurant group JEY Hospitality Group's American cuisine and gourmet burger concept, ROK:BRGR, has launched a brand new menu featuring some lighter options — but don't worry, their award-winning handcrafted burgers, killer onion rings and addictive sweet potato fries haven't gone anywhere.
ROK:BRGR joins a long list of popular South Florida restaurants hailing from the successful JEY group, including TacoCraft, PizzaCraft, the newly opened Henry's Sandwich Station, and two cocktail bars, Mercado Negro Mezcaleria and The Apothecary. Locations span from Miami to Delray Beach and are crazy popular — so it's safe to say that JEY definitely has this area in the palm of its hands.
You may remember when I visited ROK:BRGR in Delray Beach last year for brunch and fell in love with their smoked salmon deviled eggs. I've also happy hour-ed there quite a few times and have had my fair share of their insanely delicious truffle fries. This time, I was invited to come check out another salmon dish — the new grilled salmon buddha bowl — and you know there were also fries involved. But we'll get to those later… The new salmon dish consists of a beautifully cooked piece of Korean BBQ glazed-salmon atop sticky brown fried rice, cashews and stir-fried veggies. It's colorful, bright and a welcome Pescatarian-friendly option among 9 beef burger options. The flavor profile of this dish is super tasty. I love just about anything Asian, and this totally hit the spot. The salmon was cooked how I like it (medium well) and the mixture of fresh veggies and rice were satiating without being too heavy.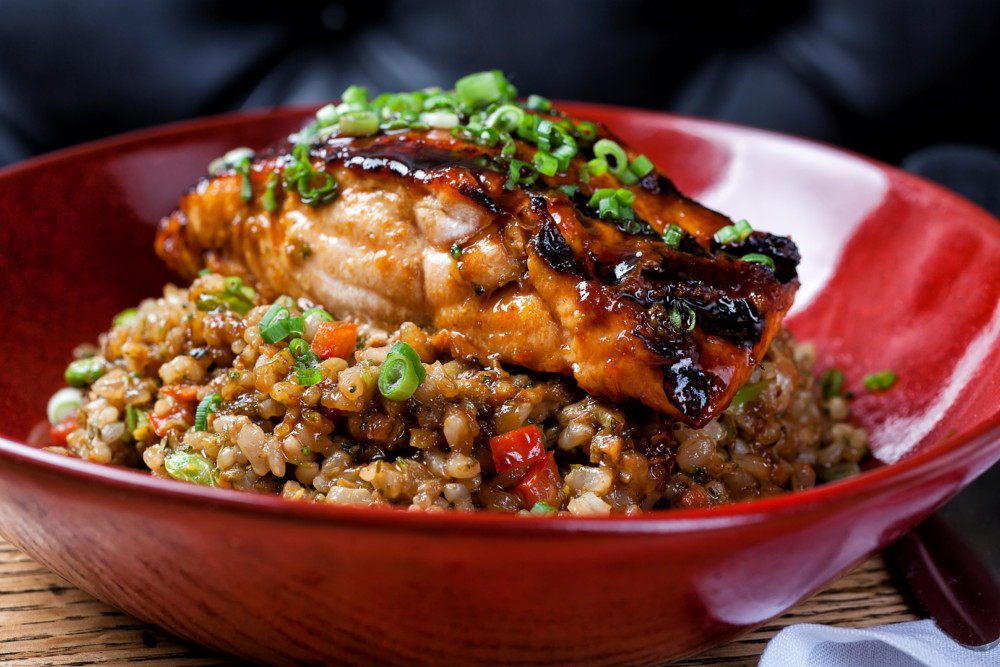 The salmon isn't the only new dish with an Asian spin to it. The new preparation of crispy calamari includes a sweet & spicy glaze, fresno chilies and wasabi aioli; and the Ahi tuna salad is sesame crusted with a combination of avocado, mango, cashews, ginger, tomato and crispy wontons, tossed in a sesame ginger dressing.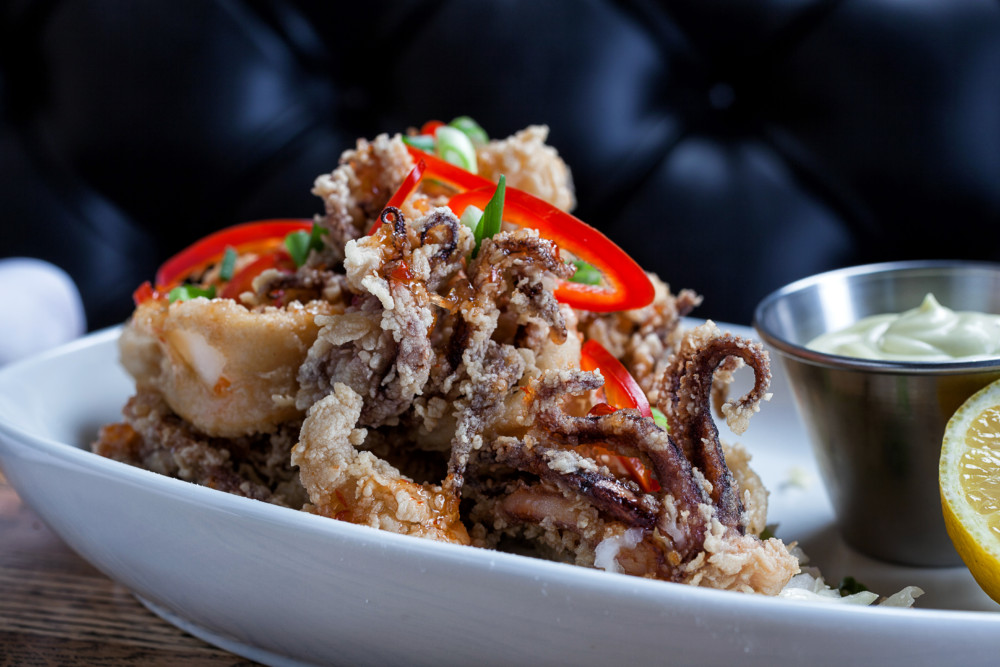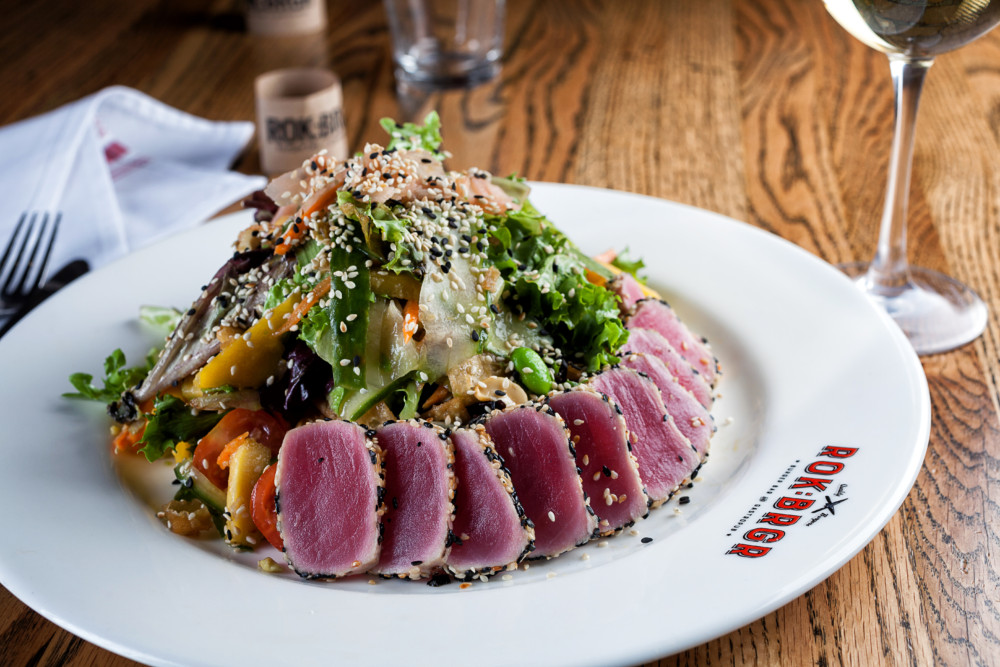 Other new menu items for the hearty meat-eaters include the grilled chicken wings with mango-habanero BBQ sauce, fresno chilies, avocado and ranch; grilled NY strip with truffle fries, herb butter and house steak sauce; and the mini burgers with aged cheddar, crispy onions and beer mustard on a pretzel bun. Oh, and speaking of pretzels — there's also a new giant "everything" pretzel served with jalapeño cheddar whiz and brown mustard. This is some serious pub-style food with a JEY twist.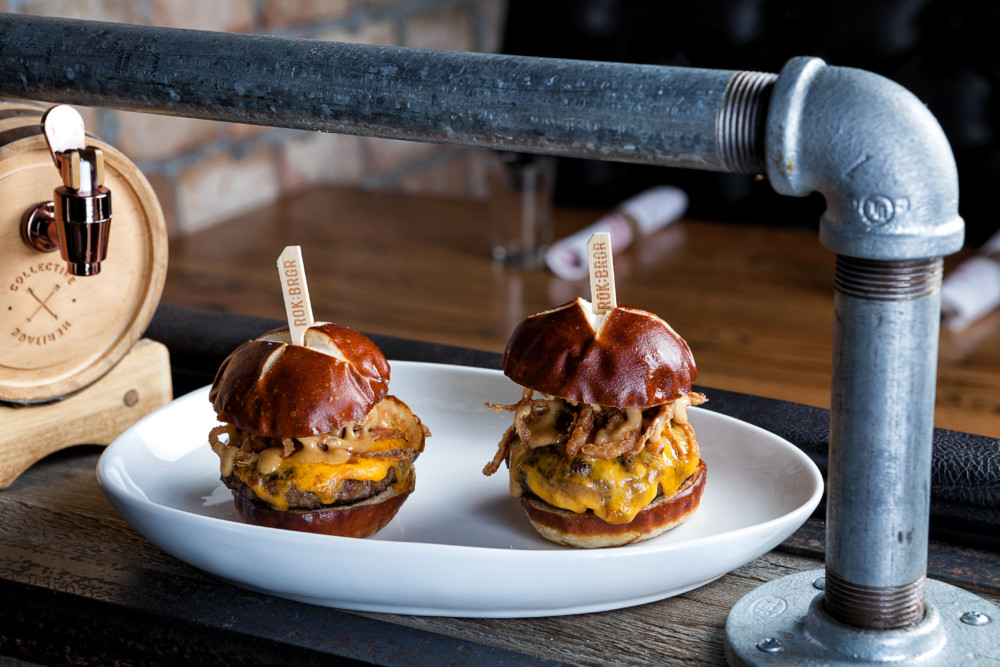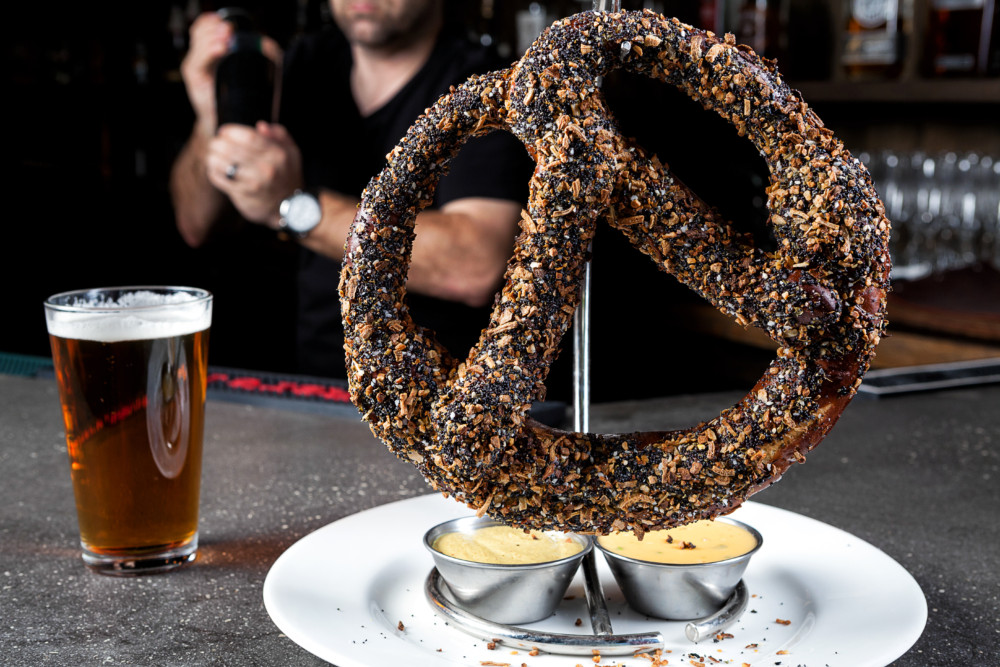 But while ROK:BRGR is seriously well known for its burgers and dishes like the above, it's nice to see some healthier fare on the menu. Aside from the salmon bowl and the Ahi tuna salad, there's also the chicken power bowl with quinoa, charred corn, avocado, black beans and tomato, mixed together with a cilantro lime vinaigrette. This is another bright and colorful plate, with tons of protein and good-for-you ingredients.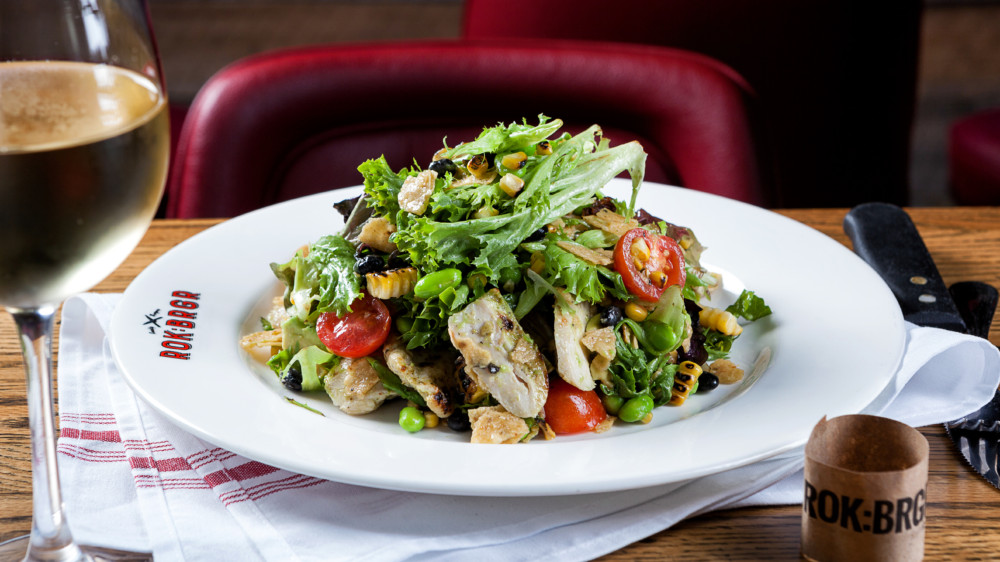 But there's one thing I can't not have whenever I visit ROK:BRGR — and that's their totally addictive sweet potato fries. These are even better than the truffle fries, and that's saying something. They're super thick cut and very potato-ey on the inside, so I like to pretend I'm just getting in my daily dose of Vitamin C with regular ol' sweet potatoes. Never mind their crispy fried exterior… It doesn't matter. Order the grilled salmon buddha bowl, Ahi tuna salad or chicken power bowl and then treat yourself to some fries. It's all about balance anyway, am I right?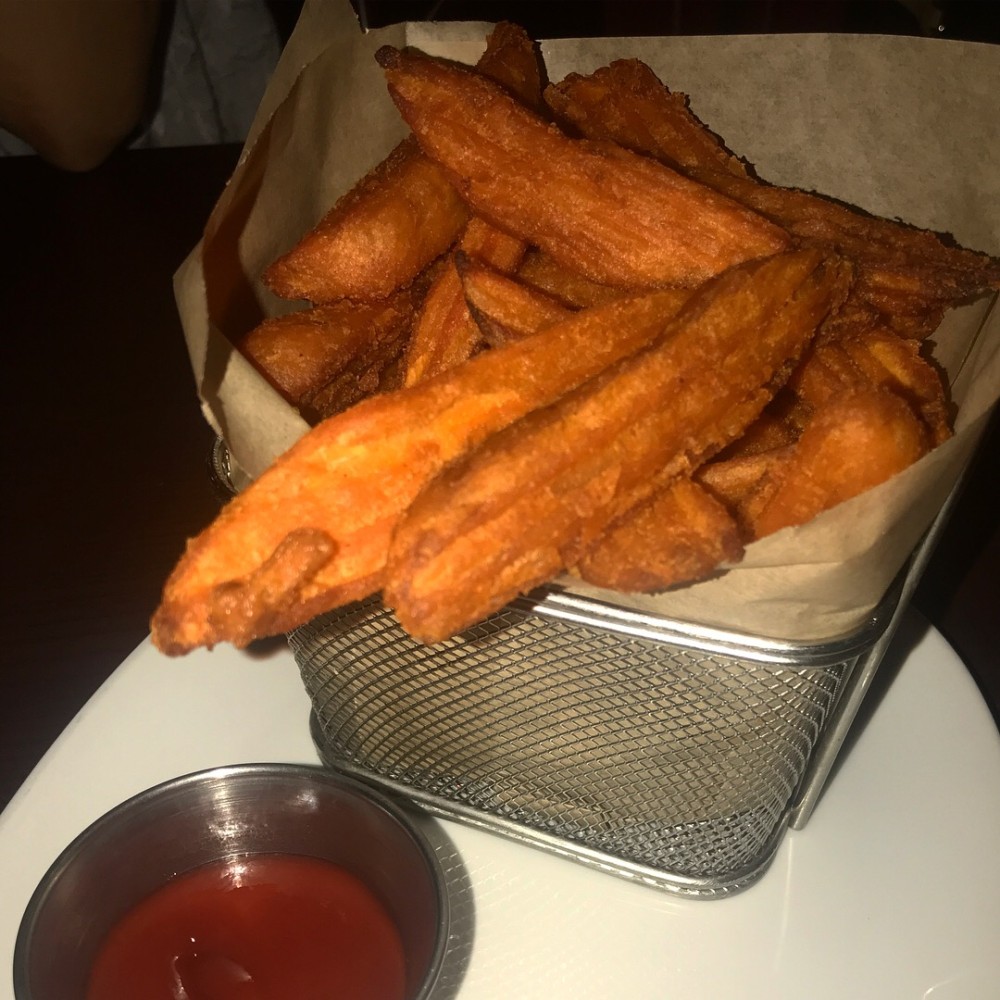 ROK:BRGR Delray Beach is located at 4 East Atlantic Ave. Locations also include Fort Lauderdale, Hallandale Beach and South Miami.
ROK:BRGR is open Monday through Thursday from 4-11pm, Friday and Saturday from 11:30am-12am, and Sunday from 10am-11pm. Happy hour is available Monday through Friday from 4-7pm at the bar only and features 50% off all drinks. On Mondays, feast on $10 burgers from open to close, $5 draft beers and $5 Russian Standard vodka. Whiskey lovers can enjoy 50% off all whiskey and bourbon on Wednesdays from 7pm to close. Brunch is served on Sunday from 10am-3pm and features $12 bottomless mimosas with the purchase of an entree plus live DJ entertainment.