Never miss a bite! Sign up here to receive new recipes and reviews straight to your inbox.
Disclosure: I was invited as a guest of Jugofresh to taste some of the products for the purpose of this post. All nutritional information has been provided by the brand. No monetary compensation was received. As always, all opinions are 100% my own.
Boca Raton residents certainly have their fair share of options when it comes to juice and smoothies — and now we have one more. Located inside Whole Foods in place of its previous smoothie bar, Jugofresh breathes a breath of fresh air into this local favorite shopping spot. Fresh is the focus for this 100% organic juice company, whose made-to-order products include cold-pressed juices, smoothies, bowls, and snacks such as a cacao-kale granola and brazil nut crumble. Jugofresh can also be found at the Whole Foods in Fort Lauderdale and Aventura (Coral Springs and South Beach coming soon!), and also has locations all over Miami.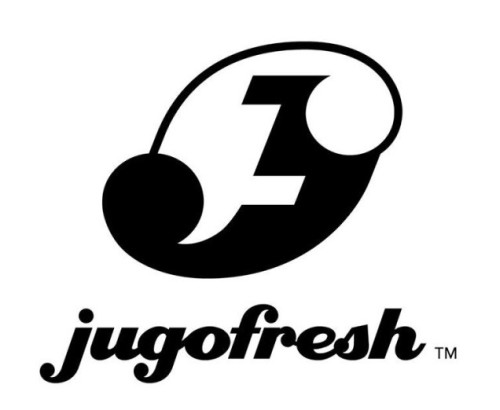 I'm basically a Whole Foods junkie, and have visited their whole smoothie bar quite often. When I heard that Jugofresh would be opening, I knew I had to check it out. Lucky for me, I was invited to come in for a little taste-testing with one of my favorite foodie friends, Anika from Miles & Mimosas. Anika and I can eat our weight in things like octopus and truffle fries, but we also have a soft spot for all things healthy, vegan, raw, etc. We had an opportunity to meet with the head of marketing, Megan, to try some of the popular juices and smoothies, as well as all three açai bowls offered at the Boca Raton location.
I've never had an açai bowl before — can you believe that?! As popular as these hearty bowls of deliciousness are, I'm always quick to order a smoothie first. An açai bowl is basically a thickened smoothie with lots of yummy toppings like fruit, granola, coconut flakes, chia, and whatever else. Jugofresh at Whole Foods Boca Raton offers three bowls — the Sunset Harbour Açai (açai berry, brazil nut crumble, banana, raw honey, seasonal fruit, coconut flake, and cacao nib), the Sana de Rana (almond mylk, banana, apple, coconut meat, almond butter, tocotrienol, spirulina, maca, mesquite, chlorella, raw honey, crunchy superberry coconut cashew topping, and bee pollen), and the Açai Verde.
The greenest of all, the Açai Verde, was my favorite. It looks, tastes, and even feels healthy. The base is a mix of açai berries, banana, kale, spirulina and raw honey for sweetness and it's topped with seasonal fruit, coconut flakes and Jugofresh's very own homemade kale-cacao granola. So what's so great about it? For starters, spirulina is a protein-rich ingredient that energizes and aids your metabolism. The Açai Verde bowl as a whole is protein-packed, contains antioxidants as well as anti-inflammatory ingredients.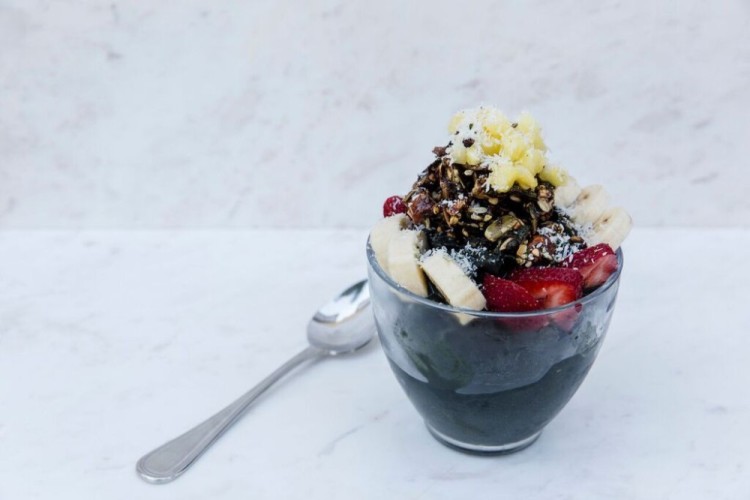 The smoothies at Jugofresh all sound amazing, and it was hard to choose which ones we wanted to try. In the end, it was the Rey Jorge and the Jugofly — two very delicious, but very different smoothies. The Rey Jorge is a sweeter, fruitier choice made with almond mylk, berries, blueberries, banana, strawberries, and raw honey. You really can't go wrong with a good combination of berries. It was yummy, but it was the next smoothie that made my tastebuds get up and dance. The Jugofly — a super green smoothie made with coconut water, coconut meat, kale, spinach, apple, blueberries, spirulina powder, hemp protein powder, clorella powder, and coconut palm nectar. This immune boosting, detoxifying, protein-rich smoothie is just the thing I need after my intense workout days.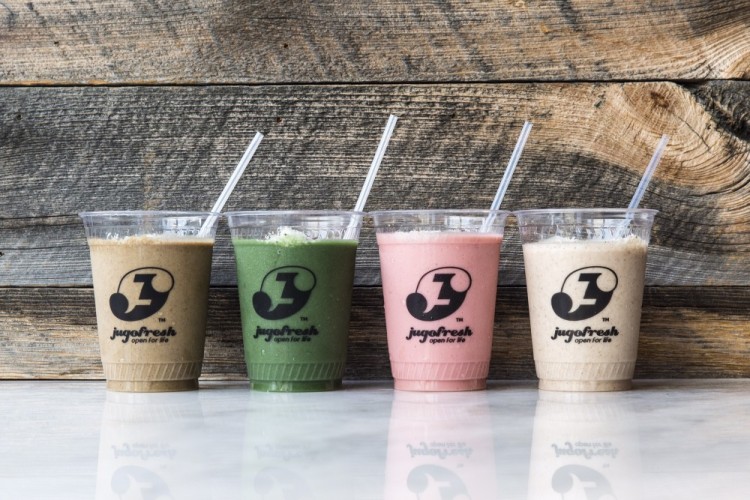 Now the smoothies and açai bowls were definitely a treat and unique to Jugofresh — but it's the juices that they are especially proud of. There are so many to choose from, all with different ingredients boasting a variety of health benefits. We tried quite the variety — Ashram (grapefruit, lemon, water, turmeric, cayenne, raw honey), Mimosa Detox (orange, grapefruit, lemon, apple cider vinegar, cayenne extract, ginger), P.A.Mpered Ginger (pineapple, apple, mint, ginger, maca extract), Sueño (coconut water, cashew, coconut meat, alkaline water, date, cacao, vanilla, himilayan sea salt), and the Coconut Mylk (coconut water, coconut meat).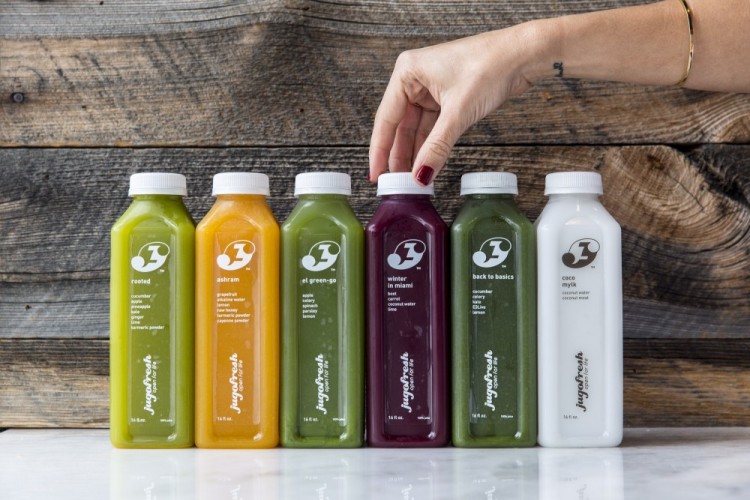 Be warned, the Ashram packs a lot of heat — that cayenne is no joke! I really enjoyed the Mimosa Detox and P.A.Mpered Ginger, but there are so many more I'd like to try! See for yourself. You'll want to run over to Whole Foods immediately!
We may not be lacking in places to go to for juices, smoothies, and bowls — but it's definitely nice to have new choices! The juices here are unlike many I've seen at other local juiceries. Jugofresh also prides itself in using 100% organic ingredients that are untreated and have no additives. As Jugofresh says, "freshness is a journey, not a destination."
Jugofresh is located at 1400 Glades Road inside the Whole Foods Market.