Never miss a bite! Sign up here to receive new recipes and reviews straight to your inbox.
Disclosure: I received a complementary meal as a guest of the restaurant. No monetary compensation has been received for this post. As always, all opinions are 100% my own.
Brunch. The perfect excuse to drink champagne before noon and splurge on all the things. When you live in South Florida, brunch can also sometimes bring you gorgeous views of the ocean or Intracoastal. I love spending my Sunday afternoons in the sun — even better with a cocktail in my hand and good food in my belly.
I recently found out about a restaurant in Hallandale Beach called Juniper On The Water from my friend and fellow blogger, Jill (Fashionably French Fried — go check her out!). She dines there often and I finally had the opportunity to tag along for brunch. This New American-Mediterranean restaurant is located on the intracoastal waterway and has a covered outdoor terrace with an a gorgeous view. This is definitely the ideal spot for a sunny South Florida morning or afternoon. Although I'd prefer to eat outside when dining here, the interior is just as inviting. The atmosphere is relaxing and welcoming, exactly what you'd expect from a restaurant at the beach.
It was time to get this brunch going. We were greeted with free-flowing champagne by way of bottomless bellinis, my favorite! I'm not much of an orange juice girl, but I'm all over that peach nectar. A cool, refreshing cocktail is always needed at brunch, and Juniper has more than just your average brunch drinks. The Juniper is a must-try — so of course we tried it. Not only is it pretty to look at, but it tastes yummy too! It's a puree of cucumber and yellow bell pepper, Hendrix gin, St. Germain and lime, with a cumin-spiced rim. Sounds weird with the peppers, but you can't taste it, I promise. I wouldn't have known they were there had I not read the description.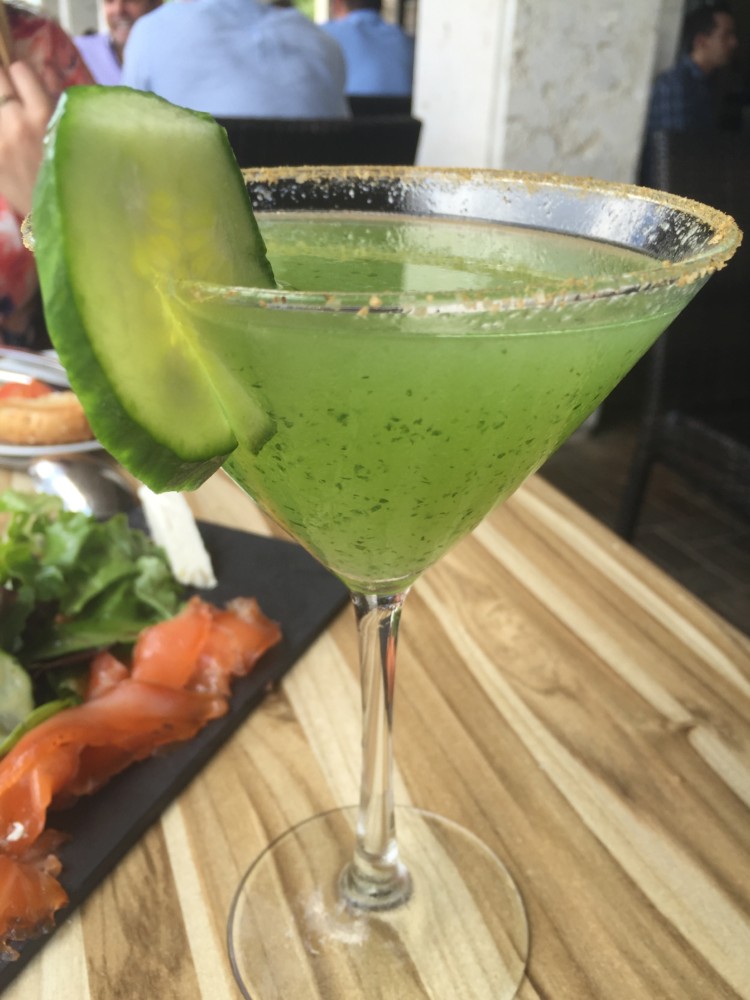 Drinks down…it's time for food! When two Jewish girls from Philly and New Jersey go to brunch, you know there is going to be some salmon action going down. We started with the Salmon Platter with Juniper's house citrus-cured salmon, cucumber, tomato, capers, and red onion. Everything tasted so bright and fresh, but what fascinated me the most was the presentation. You could tell the chef intentionally positioned each ingredient so they intertwined perfectly on the plate.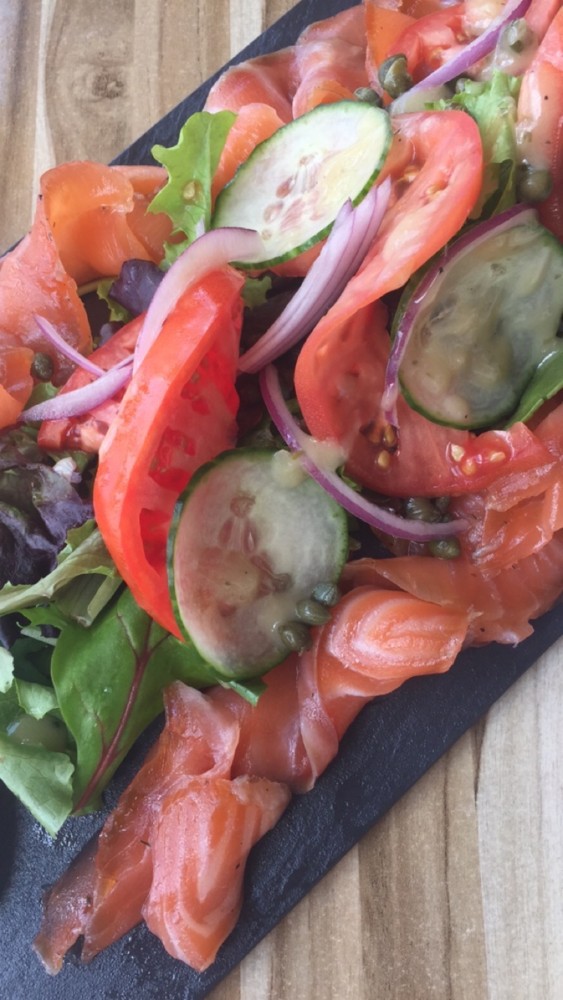 Our server, Atef, brought us out shrimp cocktail as well — and they were huge! Delicious too. Speaking of Atef, he made our dining experience one to remember. Sure, the food and drinks were all great, but his super personable, fun, friendly attitude was invigorating. You don't find people like that too often!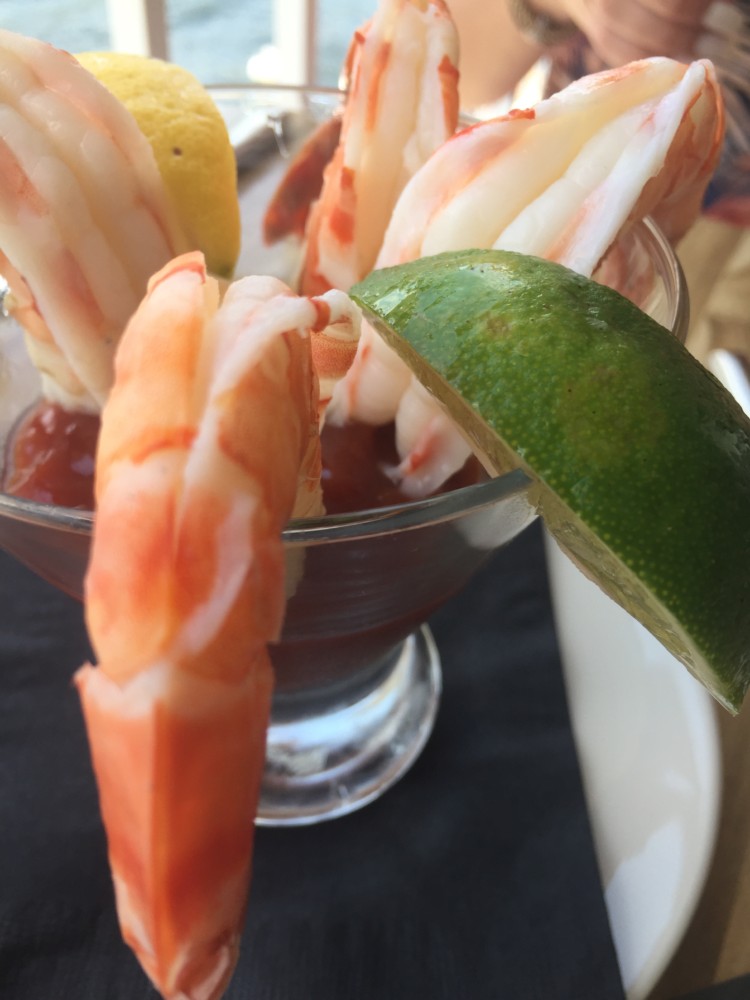 The brunch menu has a great selection of salads, egg dishes and griddle classics, but I went for a Florida favorite — Mahi Tacos! Served on a corn tortilla with tomato, poblano peppers, red onions, and ancho chili aioli, these fish tacos definitely hit the spot. The fish was fresh with great grill marks and a bit of a smokey flavor. The serving size was just right — the filling didn't fall out as I wrapped up each tortilla to stuff my face, and that is a very important factor when it comes to tacos! I'd order these again for sure.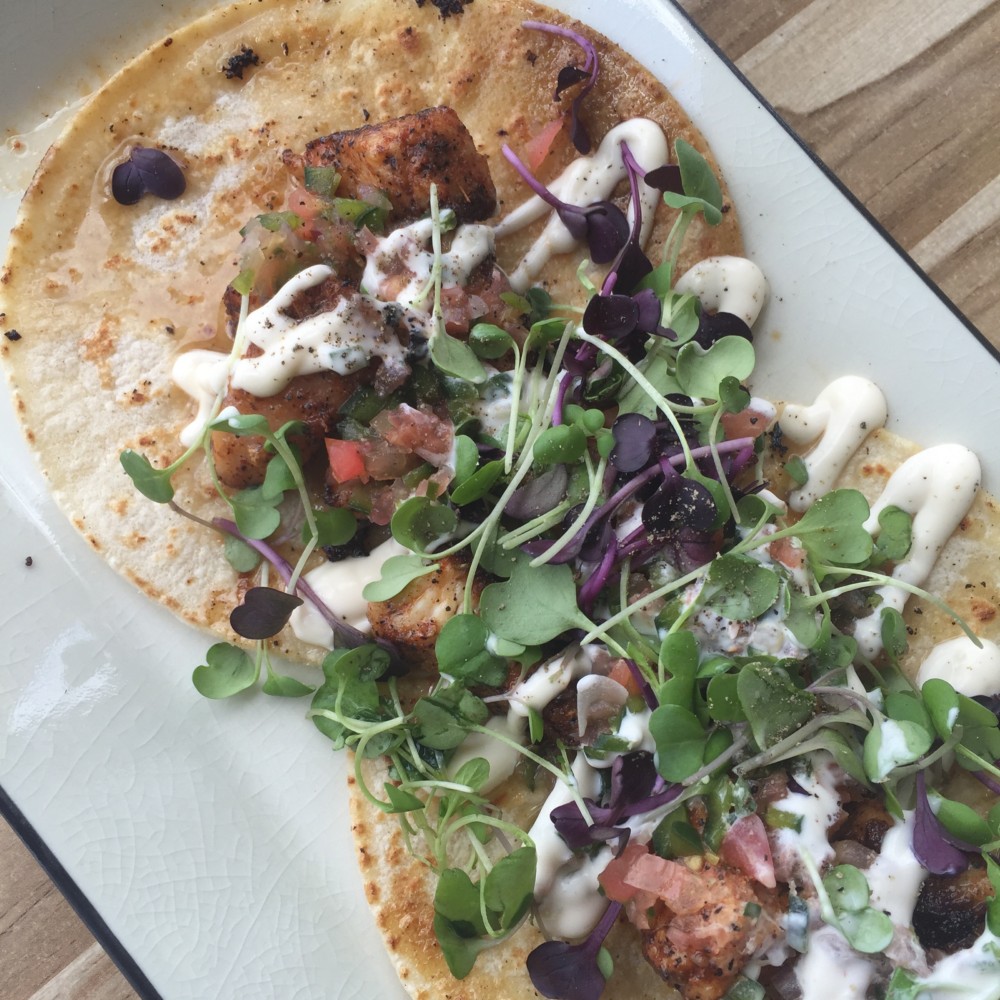 Jill ordered the Cheddar Chorizo Frittata with avocado and citrus relish, and we just had to get a side of the truffle fries to share. When you dine out with Jill the French Fry Queen, there are always fries on the table. Add the word truffle in front of them and you know I'm 100% in! We inhaled those fries… They probably should have just brought us each our own serving.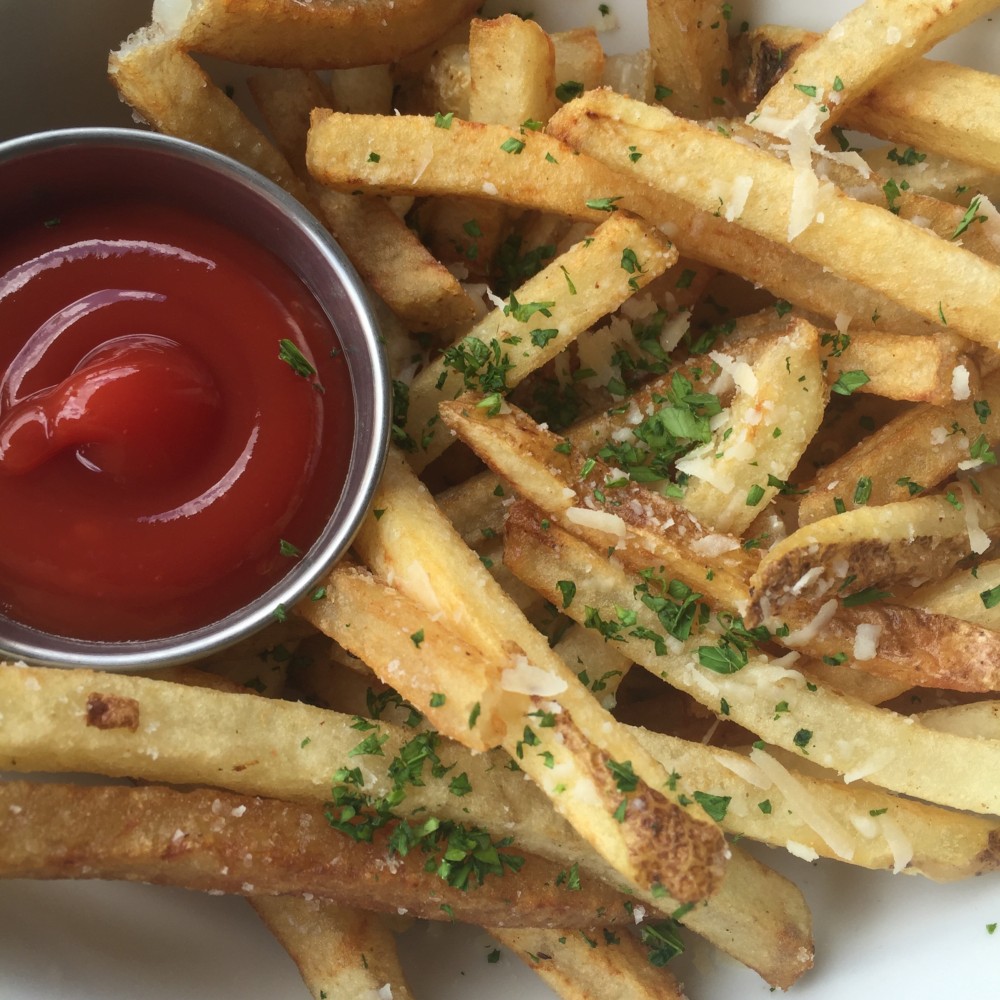 Now I always lean more toward savory dishes when it comes to brunch, but there should always be a sweet ending to a meal no matter what time of day. We finished with one of my favorite desserts — New York Style Cheesecake. I am powerless before that graham cracker crust and creamy, cool filling. The raspberry drizzle put it over the top. It was a fantastic ending to our meal. I think it's safe to say that we brunched to absolute perfection.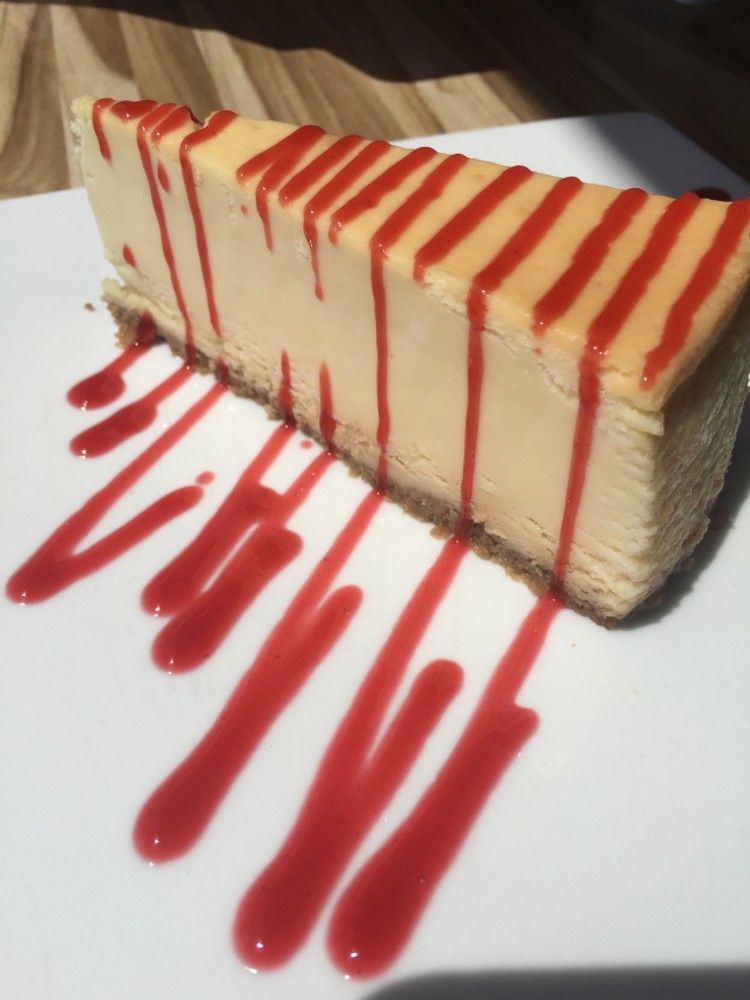 Juniper On The Water is located at 1975 S Ocean Drive in Hallandale Beach.