Never miss a bite! Sign up here to receive new recipes and reviews straight to your inbox.
Disclosure: I was invited to dine as a guest of Ke'e Grill and received a complimentary meal in exchange for this post. As always, all opinions are 100% my own.
Ke'e Grill has been a staple for seafood lovers in Boca Raton for 20 years. It's not every day you find a restaurant that has been able to stand strong through the years in a town where frequent restaurant turnover is the norm. It's a popular spot for the older crowd, but more and more younger locals are starting to realize just how impressive this place really is.
Imagine walking into a restaurant where not only is every table full, but every seat at the bar is also full too. There's a line of people waiting by the hostess stand, and there are even a few stragglers outside the doors. This is 6pm on a Tuesday evening at Ke'e Grill in Boca Raton. You would have thought we walked into a Miami nightclub… But nope, this 20-year-old Boca restaurant is just that popular with the locals.
My Bubby brought me here when I first moved down to Florida, and I was the youngest in the place by about 30 years — no joke. Fast forward about seven years, and I was still the youngest in the restaurant, but not by nearly as much. Although Ke'e Grill is a favorite among Boca's older crowd, like my Bub (she does have great taste), the restaurant is hoping to gain some traction with the younger foodies in town, like myself.
If they keep on serving food this good…that shouldn't be too hard to accomplish.
Ke'e Grill's menu is mainly seafood with a bit of an Island flare — entrees like macadamia nut-crusted yellowtail and salmon with a toasted macadamia nut pesto, island-baked salmon with lump crab and a Caribbean aioli, and Hawaiian filet mignon medallions; and appetizers like volcano grilled shrimp and baked blue crab cake. We started things off with an appetizer that can do no wrong — shrimp cocktail. Shrimp cocktail never lets me down. Ke'e Grill serves six plump, juicy shrimp with both cocktail sauce and a creamy remoulade.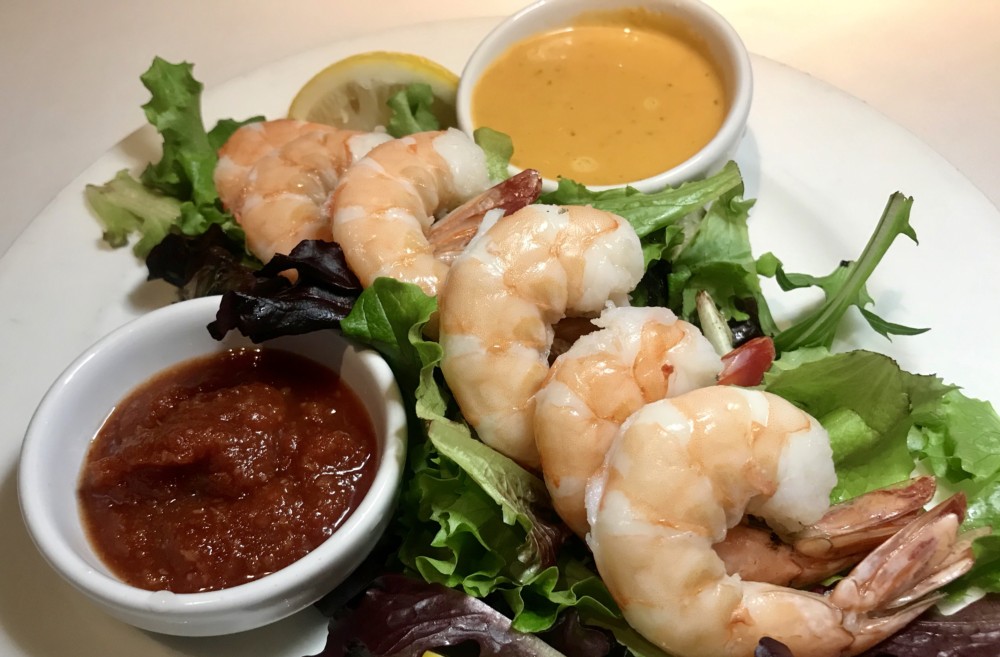 Another appetizer I tend to lean toward at seafood restaurants is the mussels. The mussels rustica are served in a deliciously flavorful broth filled with garlic and herbs, plum tomatoes, white wine and olive oil, and spiked with crushed red pepper for a little extra kick. The mussels themselves were just the right size — not too big that they were devoid of flavor, and not too small that you can barely find them in the shell.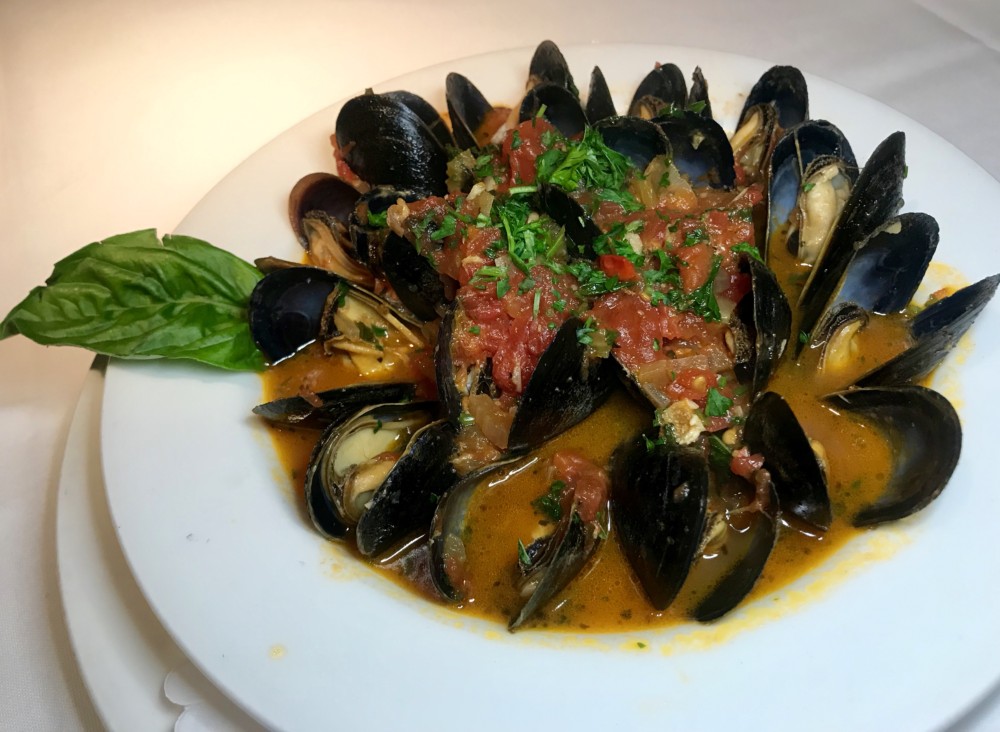 There's so much to choose from on the menu at Ke'e Grill, so making a decision about our entrees took a little bit of time. I ended up going all out and ordering the surf and turf with Maine lobster tail and a 9 oz. aged and chargrilled filet mignon. Each entree comes with a choice of two side dishes — provençale pasta, basmati rice, seasonal vegetable, mushroom sauté, spinach Maria, roasted garlic mashed potato, baked Idaho potato or mashed sweet potato. I was excited to find that their mashed sweet potato has no dairy whatsoever added to it, and that the sautéed mushrooms could be cooked in olive oil instead of butter. My surf and turf dinner was about to be on fire.
And that it was.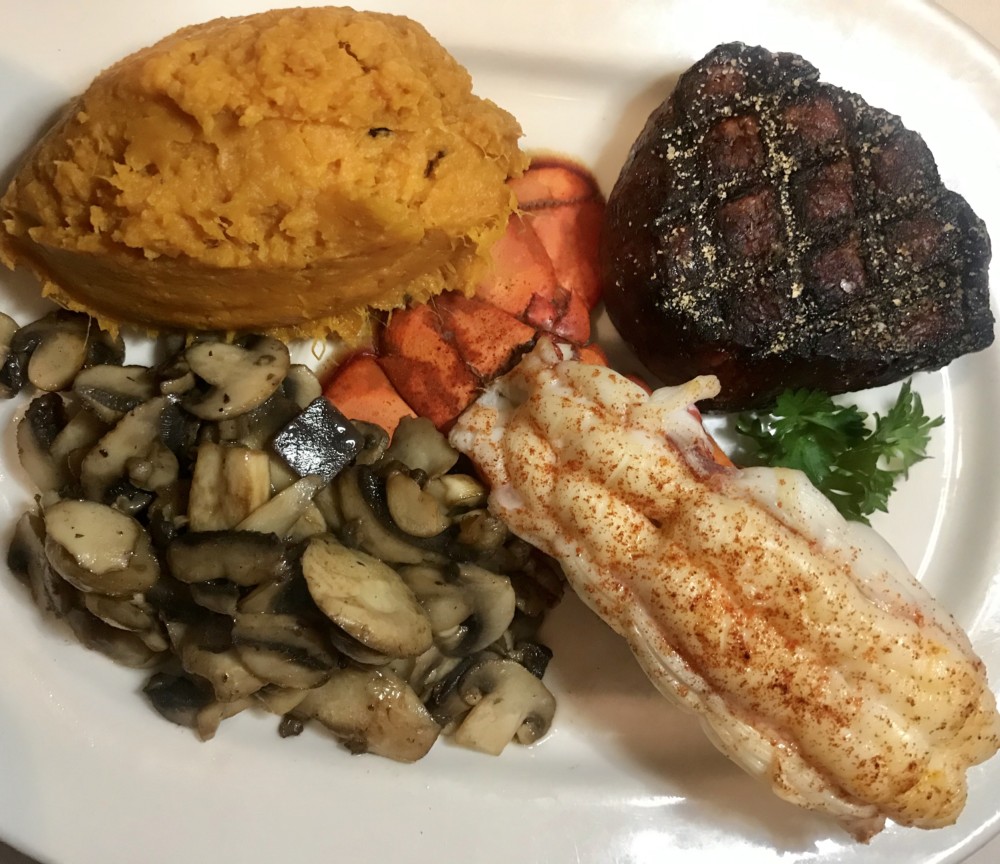 The lobster was like butter, and the filet was just the right temperature on the inside and the exterior was charred to perfection. The sweet potatoes, despite not having any dairy, were still sweet and creamy, and the mushrooms added just the right earthy flavor to make this one truly well-balanced meals.
When it comes to side dishes, Ke'e Grill is most known for one in particular — the spinach Maria. It's their version of traditional creamed spinach. Ke'e Grill makes it even better than regular old creamed spinach by adding the textural element of crisp breadcrumbs and baking it until it's nice and bubbling hot. It makes the perfect accompaniment to the menu's best seafood dishes, and from what everyone tells me — it will leave you speechless.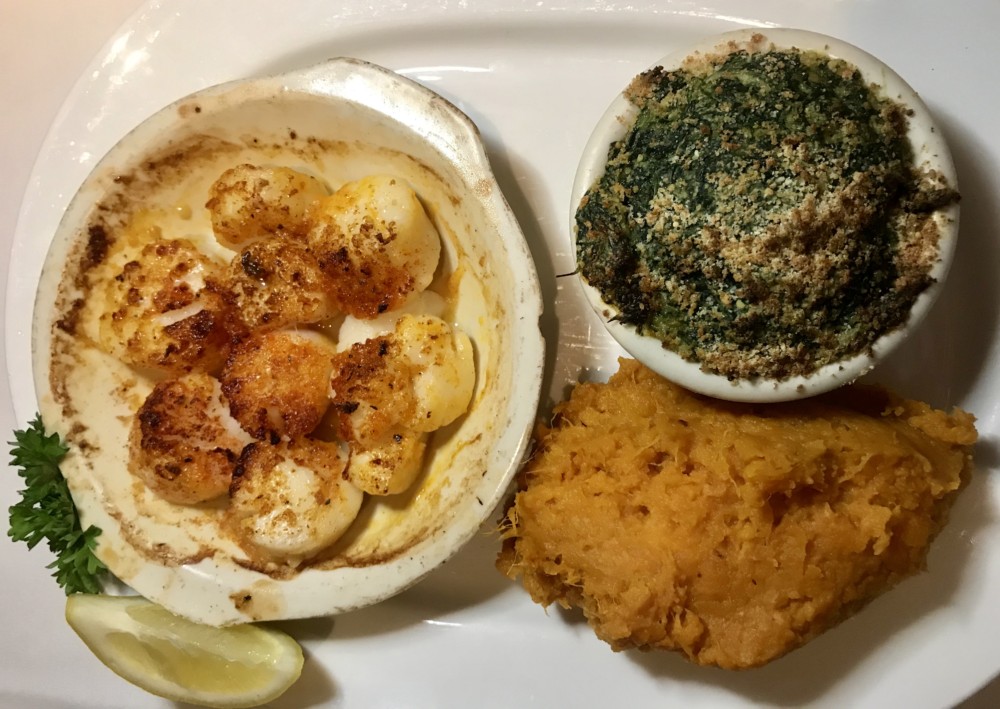 Ke'e Grill is located at 17940 North Military Trail, Suite 700, in Boca Raton. The restaurant is open for dinner Sunday through Friday from 5-9pm and Saturday from 5-9:30pm.