Never miss a bite! Sign up here to receive new recipes and reviews straight to your inbox.
NOTE: This restaurant has since closed.
Disclosure: I was invited to dine as a guest of Kekoa and received a complimentary meal in exchange for this post. As always, all opinions are 100% my own.
At Kekoa, the newly opened fast-casual restaurant in West Boca Raton, its inspiration stems from the origin of its name, which means "brave warrior" in Hawaiian. The creators of the health-driven, fresh concept behind Kekoa believe that "there's nothing in your day that you can't brave with the strength and heart of a warrior when you're fed well."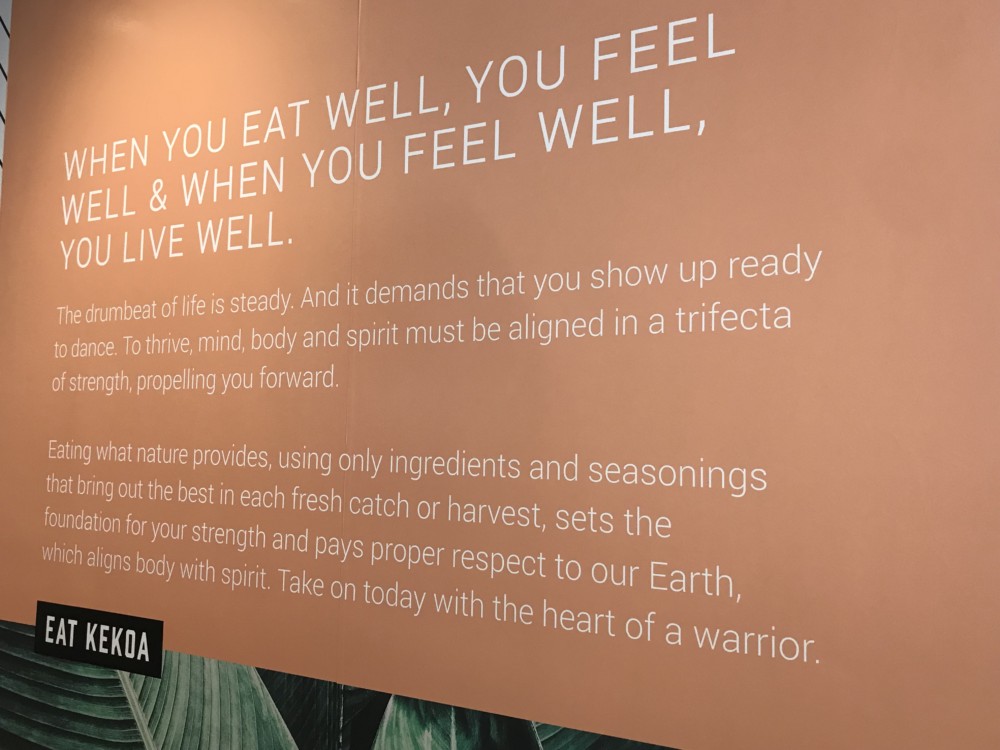 Eat well. Feel well. Live well. That's the motto at Kekoa, and it shows within the food offered. 
So what sets Kekoa apart from other build-your-own-bowl and poke restaurants? The ingredient options are a bit different. The poke concept originates in Hawaii, but not all poke restaurants brand themselves as being authentically Hawaiian. Kekoa does. There is even Kalua pork available that is actually flown in from Hawaii, and traditional Hawaiian preparations such as lomi lomi salmon, chicken katsu and chicken waikiki.
The ingredients at this build-your-own bowl spot are freshly caught or harvested, and served in an authentic Hawaiian style. The restaurant is committed to serving clean meat, fruit and vegetables, and everything is gluten-free. Many of the items are dairy-free as well. The staff is also able to accommodate additional allergies with a few simple tweaks if you let them know.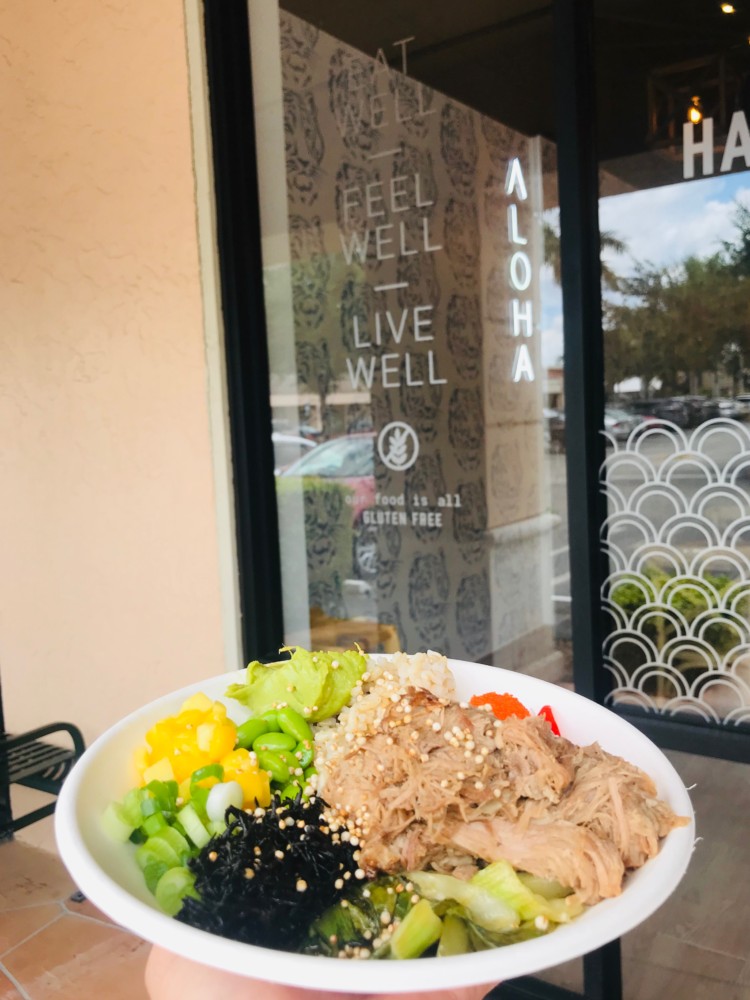 When I visited, the owner made sure that that whatever I wanted to try was made-to-order in accordance with my restrictions. So, even though the teriyaki beef is typically not sesame-free, they were able to make a special order for me to taste!
If you opt to create your own bowl, the process is simple. This is the route I chose, and I went crazy with ingredients! I started off with some sautéed Asian greens (bok-choy) and stir-fried noodles and added a little bit of brown rice too, just for fun. Then came the mix-ins — I went with edamame, fresh mango, scallions, avocado, dried seaweed, and masago. As for the protein, I just had to to try that authentic Kalua pork, and I topped everything off with a sprinkling of toasted quinoa.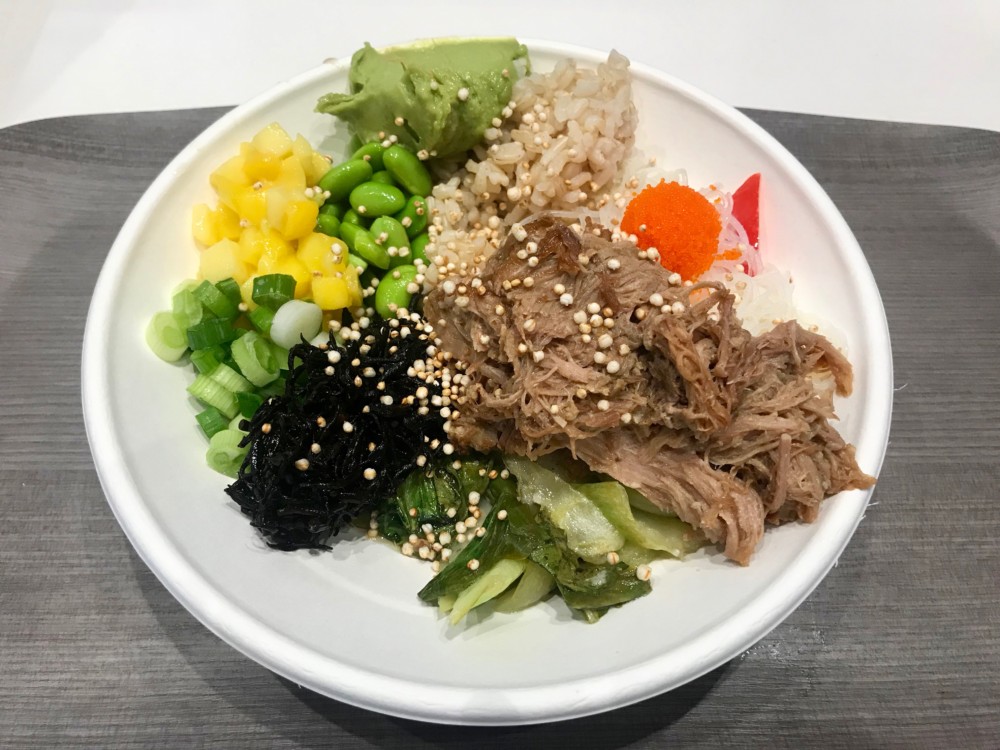 There are also some yummy sauces, including choices like coconut curry and Sriracha aioli. The options are endless at Kekoa — but if you don't feel like making your own decisions, there are two 'Brave Bowls' available, which are based on the classic Hawaiian dishes Loco Moco and Kahuku Shrimp.
Are you ready to take on the title of Kekoa and experience a Hawaiian-style bowl unlike any other? I think so.
Kekoa is located at 8177 Glades Road, Bay 20, Boca Raton, FL 33434. The restaurant is open Monday through Saturday from 12-8p.m., and is closed on Sunday.