Never miss a bite! Sign up here to receive new recipes and reviews straight to your inbox.
Disclosure: I was invited to dine as a guest of Latitudes at the Delray Sands Resort. No monetary compensation has been received for this post. As always, all opinions are 100% my own. 
If your Sunday Brunch cravings include a gorgeous ocean view and the sand just footsteps away, Latitudes at the Delray Sands Resort is the place to go. Their Sunday Champagne Brunch features an array of breakfast and brunch favorites, seafood, sweets, and of course, bottomless mimosas.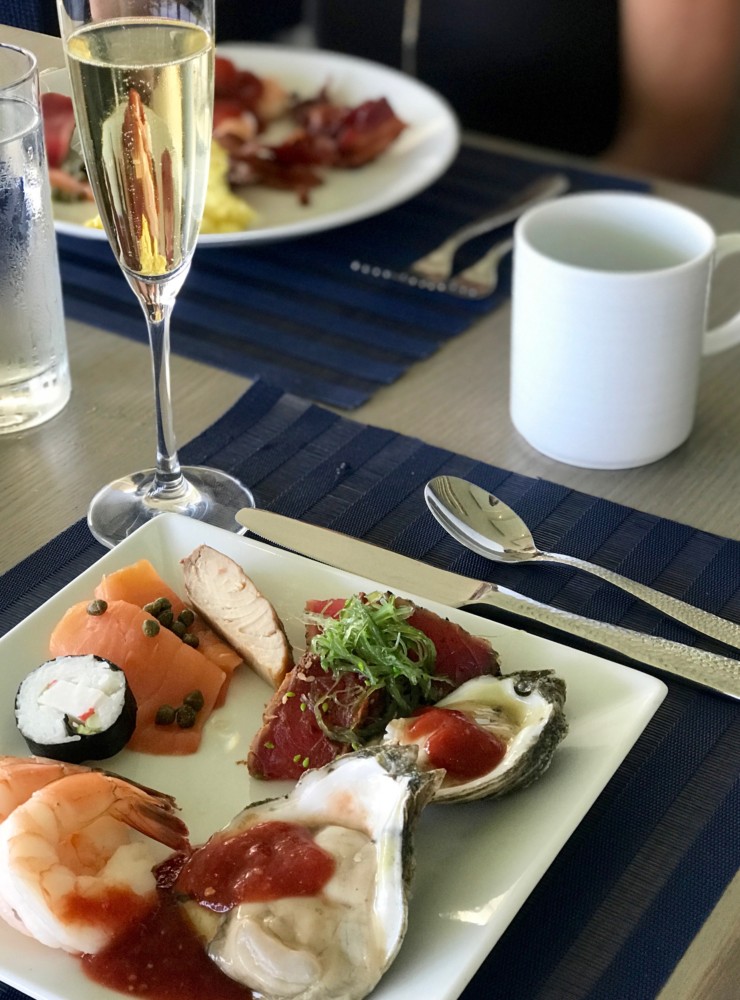 No need to be a guest of the resort to dine at the restaurant, whether for brunch, lunch or dinner — although staying at the Delray Sands would definitely be a treat. It's one of very few places in this area that is actually on the beach. You can walk out the door and be on the sand in mere seconds… unless you get distracted by the beautiful pool area with an outside bar and lounge and decide to hang there for a while. When it comes to the view at the Delray Sands Resort, you can't get much better.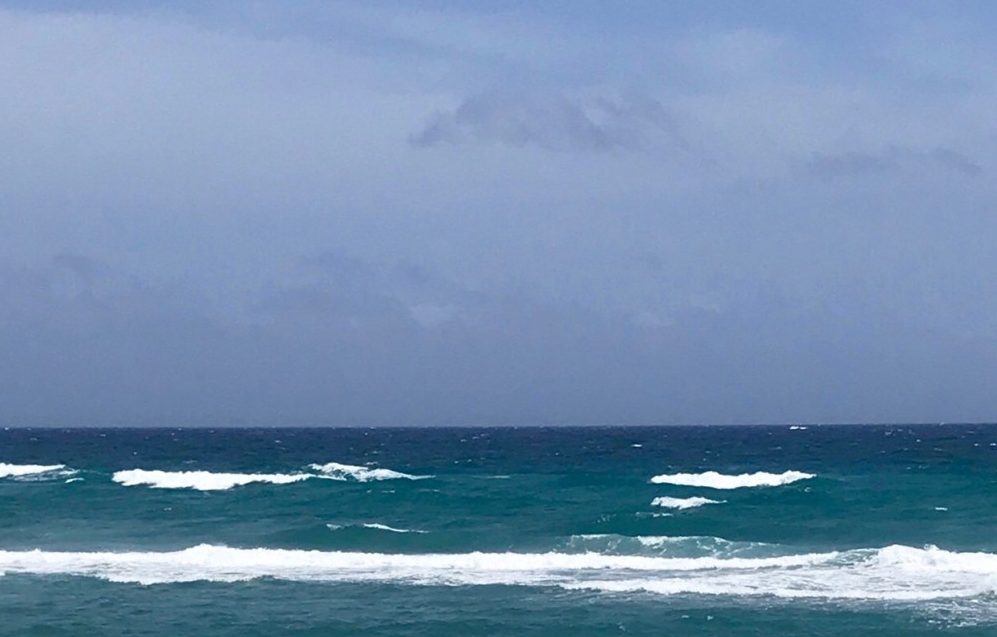 The Sunday Champagne Brunch Buffet is $60 per person, plus tax and gratuity, and includes bottomless mimosas. There is enough food to get your money's worth and then some! No matter what your eating style, there's something for everyone. Go simple with a bagel and cream cheese; satisfy your sweet tooth with a freshly baked danish or head straight to the dessert display; grab something light from the salad bar, offering a variety of mini salads and seasonal fruit smoothies; visit the carving station where one of the culinary team members serves herb-roasted prime rib and a selection of slow-roasted meats, jus, glazes and accompaniments; create your own omelet or pile your plate high with the chef's featured French toast and scrambled eggs; or choose from one of the hot entrees that rotate weekly.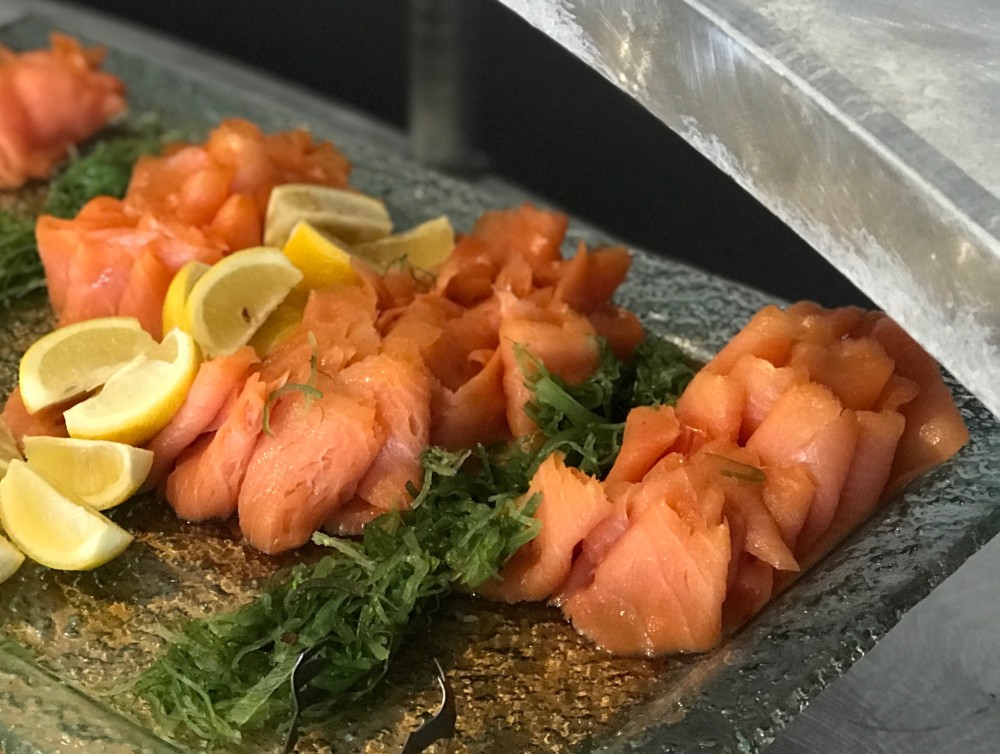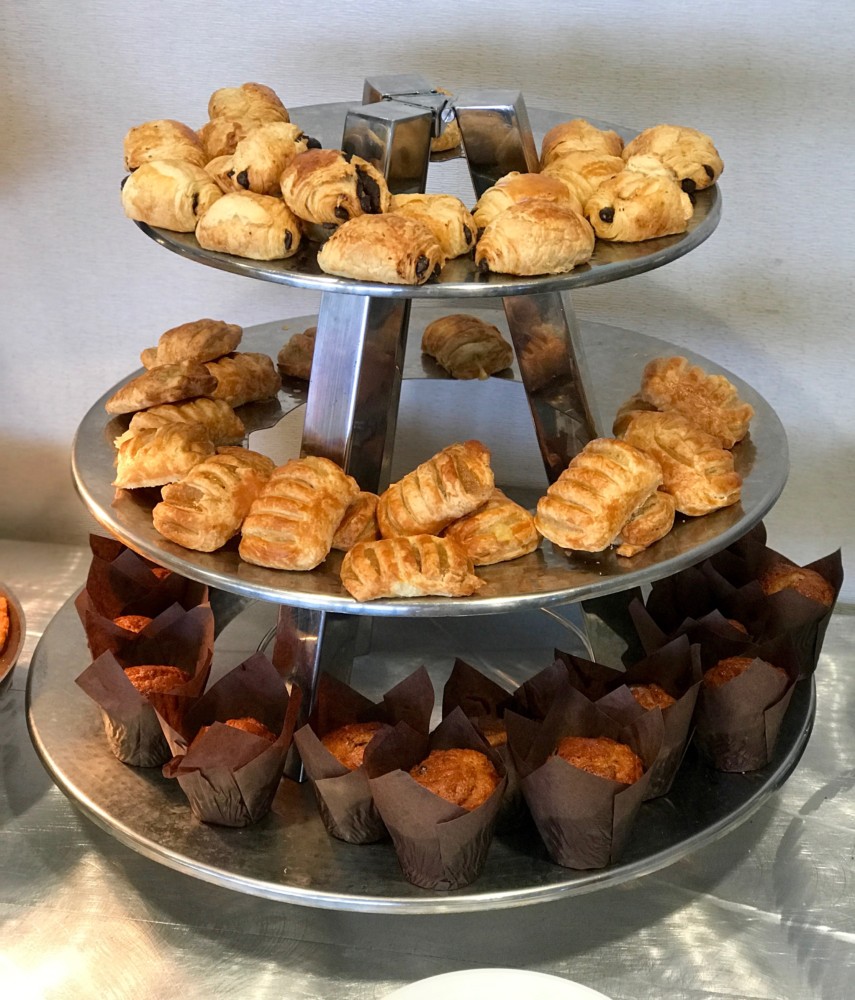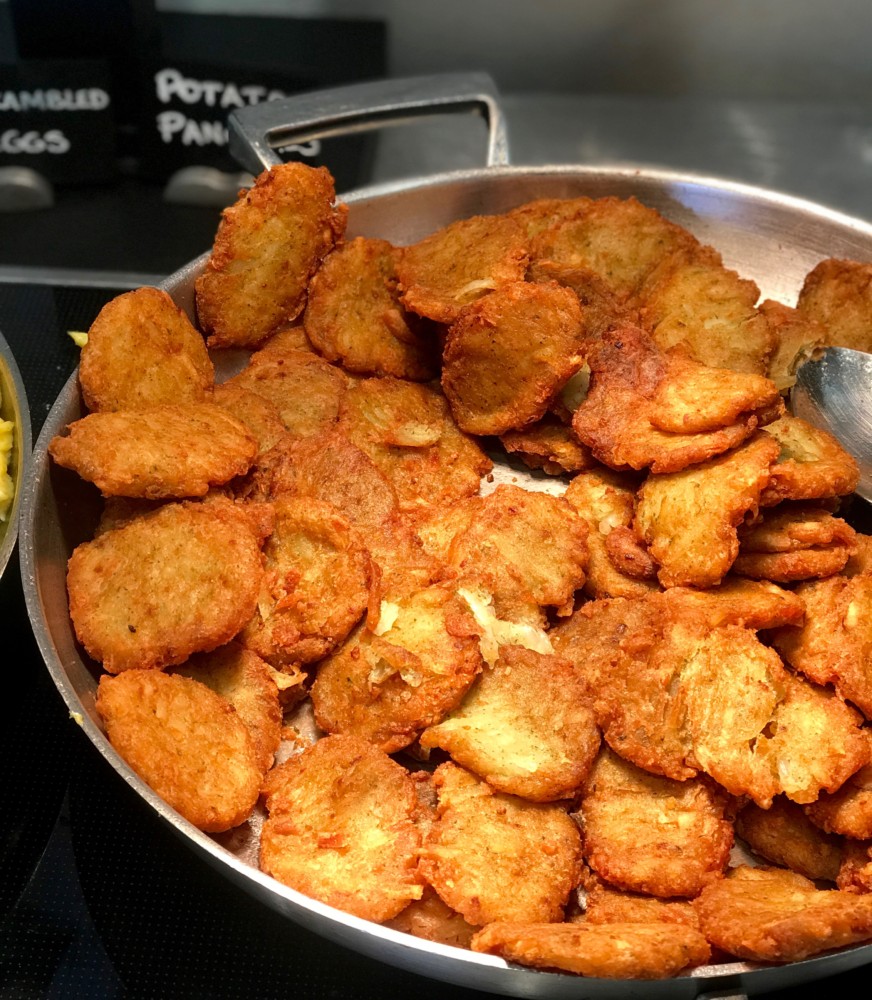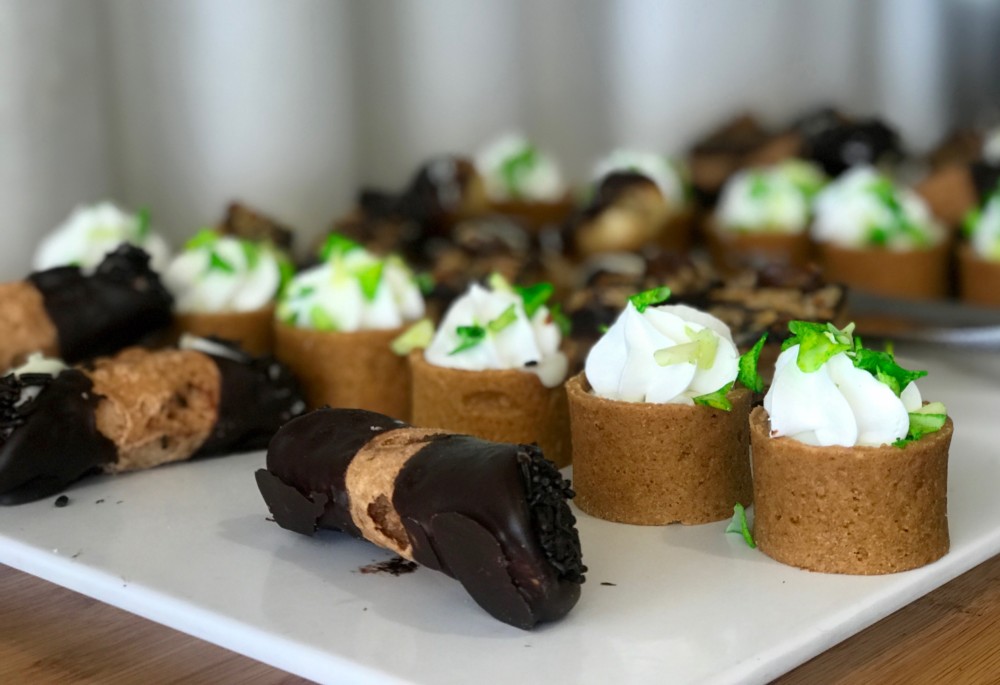 Me? I'll be over by the seafood, stuffing my face with the jumbo shrimp cocktail, oysters, and smoked salmon. Throw in some sushi and I'm a happy camper. The shrimp were some of the biggest I've seen and the freshest I've tasted, but it was the seared yellowfin tuna that won my heart over. Topped with a little seaweed salad, it was rich with flavor and so good, I may have gone back for a second and third helping…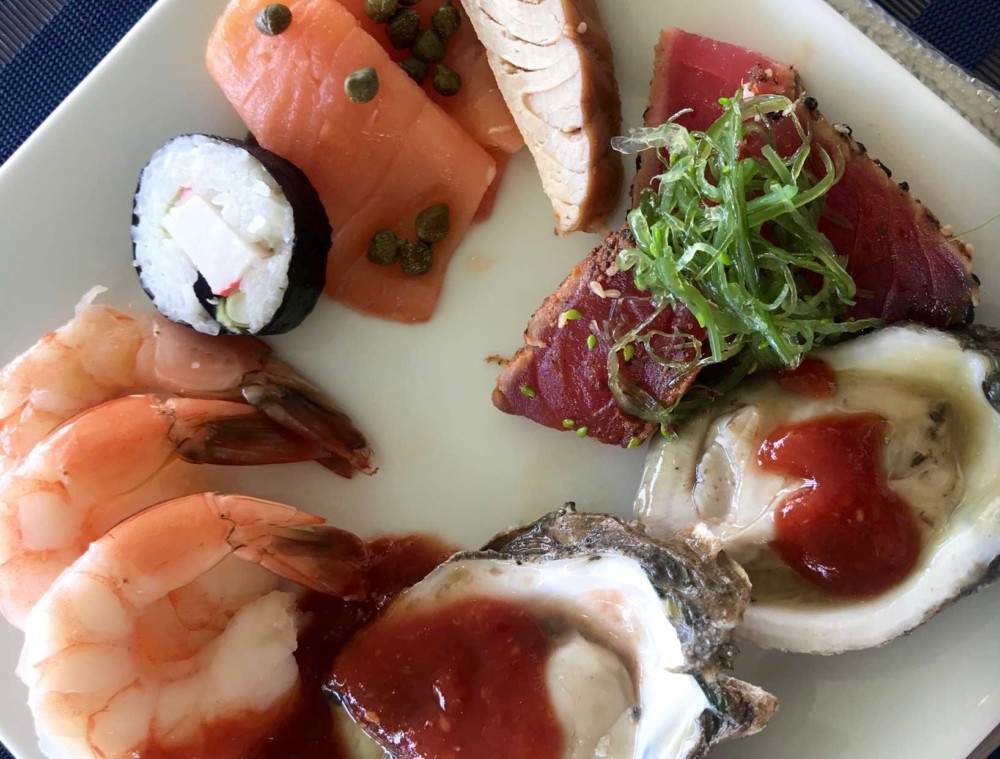 At Latitudes, the servers will greet you with a warm smile, always keep your water and champagne glasses full, clear your plates to make room for new ones, and never block your incredible view. The atmosphere is comfortable — you could arrive dressed all "Ladies Who Brunch," or you could come in from hanging out at the pool in your bathing suit and cover up and still be welcomed all the same.
But a memorable Sunday brunch isn't all Latitudes is known for — there's also a Chef's Seafood Bar with small plates, light bites and signature hand-crafted cocktails, wine and craft beer, which turns into the Barista Bar every morning with fresh squeezed juice, handcrafted smoothies and freshly baked breakfast pastries baked in-house.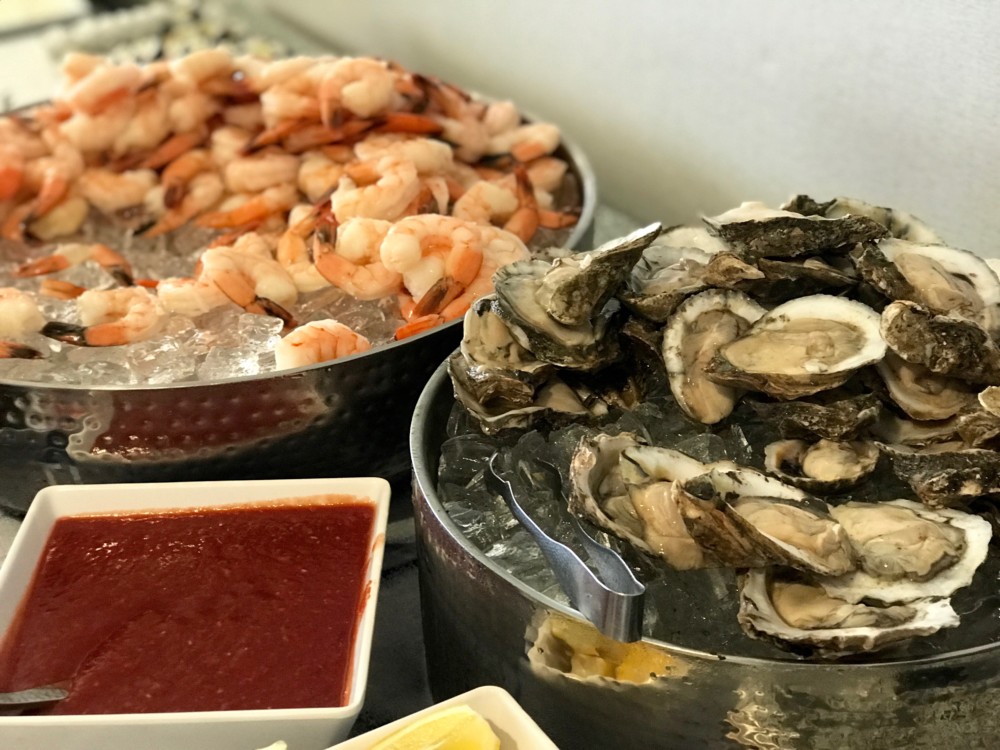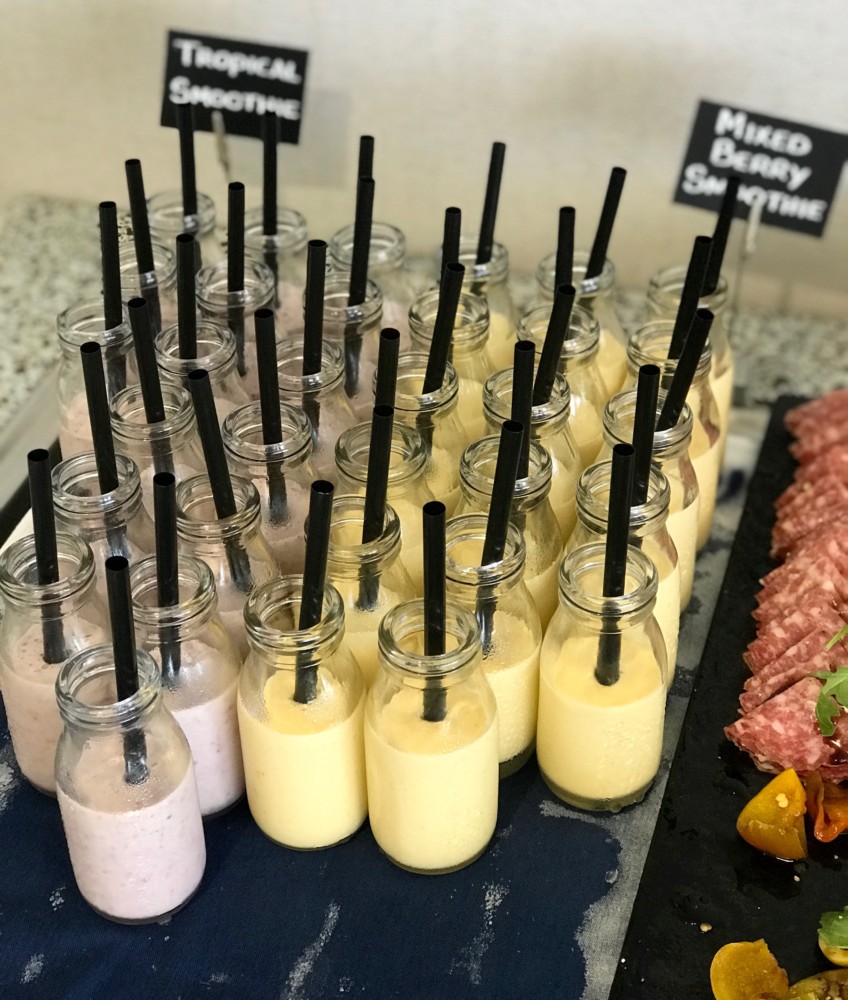 Latitudes is located within the Delray Sands Resort at 2809 South Ocean Blvd. in Highland Beach. The restaurant is open daily for breakfast, lunch and dinner. The Sunday Champagne Brunch is served from 10:30am-2pm. Reservations are not required, but are recommended, and can be made by calling 561-278-2008. Social Hour is Monday through Friday from 4:30-6pm featuring drink- and small-plate specials.