Never miss a bite! Sign up here to receive new recipes and reviews straight to your inbox.
A perfect balance between tart and sweet, this Lemon-Cranberry Poppyseed Bundt Cake highlights one of spring and summer's most coveted ingredients — lemon!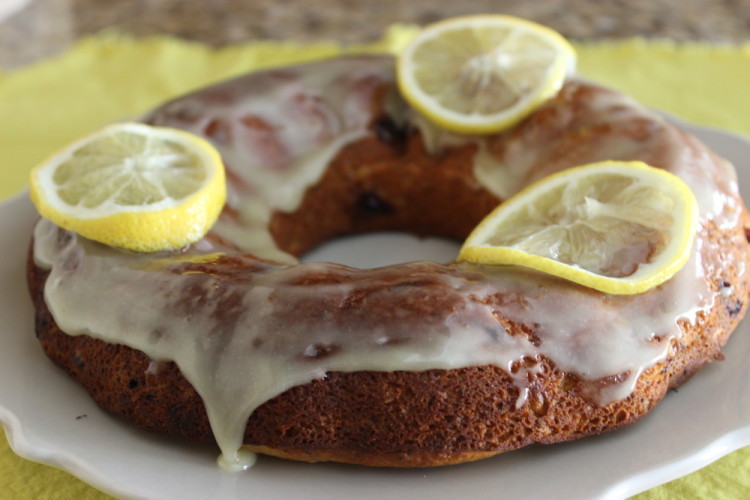 I'm joining the #BundtBakers this month to show off the bright, citrusy flavor of lemon, in what else — a bundt cake! This is my first month participating in these themed events and I'm excited to be surrounded by such incredible bloggers and their tasty recipes. Big shout-out and thank you to Anne of From My Sweet Heart for hosting this month!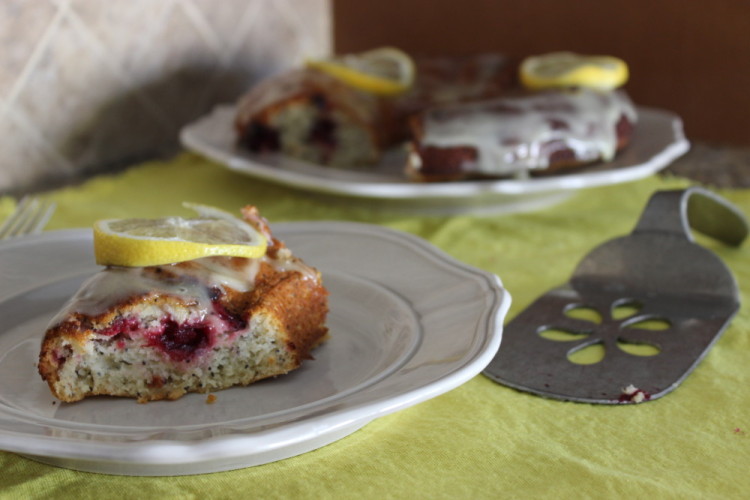 When I think of lemon, I think of hot summer days and bright bursting flavors and that moment when your lips pucker up because something is a bit too sour. That is not the case with this Lemon-Cranberry Poppyseed Bundt Cake! There are no sour lemons here — only a beautiful, moist and fluffy cake you are going to dive right into.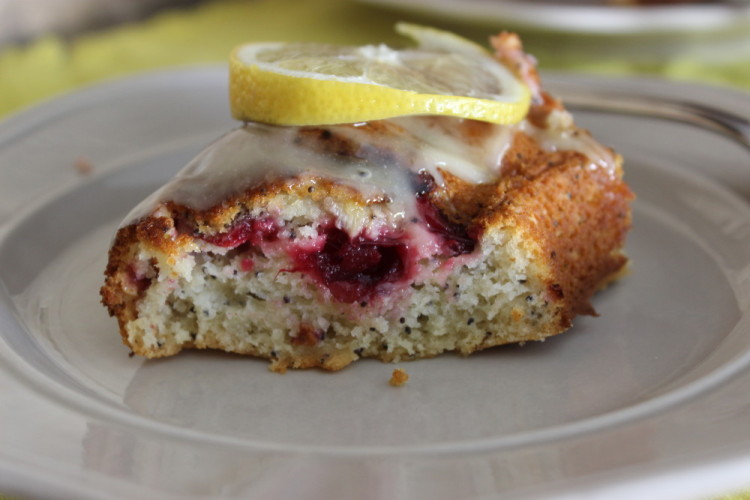 If you've been around for the last couple months, you know that I recently became a fan of lemon desserts. I made Lemon Ricotta Sandwich Cookies, Iced Almond Lemon Loaf Cake and even a Carrot Cake with Lemon Cream Cheese Frosting. I'm excited to add this Lemon-Cranberry Poppyseed Bundt Cake to my list of yummy lemon desserts. A little squeeze of lemon juice or dusting of lemon zest can add so much to a dish, whether sweet or savory. It's such a versatile ingredient and represents the spring and summer months very well.
Though there is a lot of tartness in this cake, it's not too much. I have to admit, however, I kind of cheated… ::gasp!::
I used a boxed mix. BUT! I totally doctored it up to make it my own — as any blogger does with a premade mix. I used Betty Crocker's lemon-poppy seed muffin mix, added in some frozen cranberries, swapped out half of the water for freshly squeezed lemon juice, and I used one mashed banana in place of one egg. Bananas are a great substitute in baking when you need to replace the eggs (or you just don't have enough in the fridge to use!). <–That was my problem, but I realized this can be to my advantage! The banana not only lends a ton of moisture to the cake, but its sweetness helps to balance out the tart flavors of the lemon and cranberry.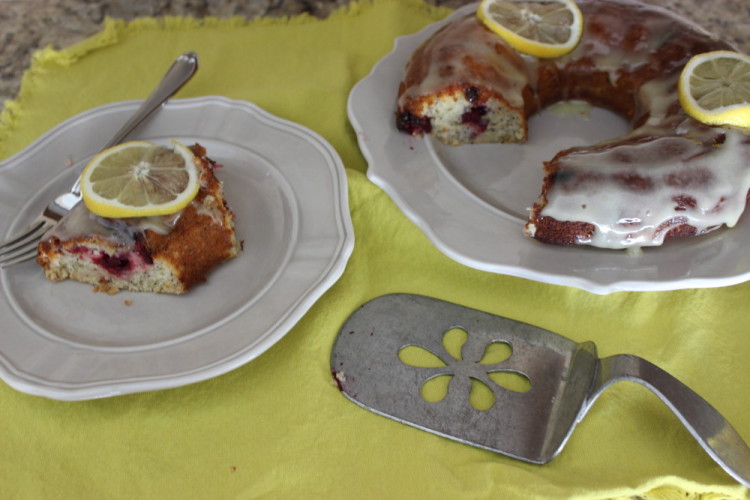 You'll definitely want to make this Lemon-Cranberry Poppyseed Bundt Cake. Bring it to your next summer cook    out, pool party or just make it at home when that lemon craving strikes.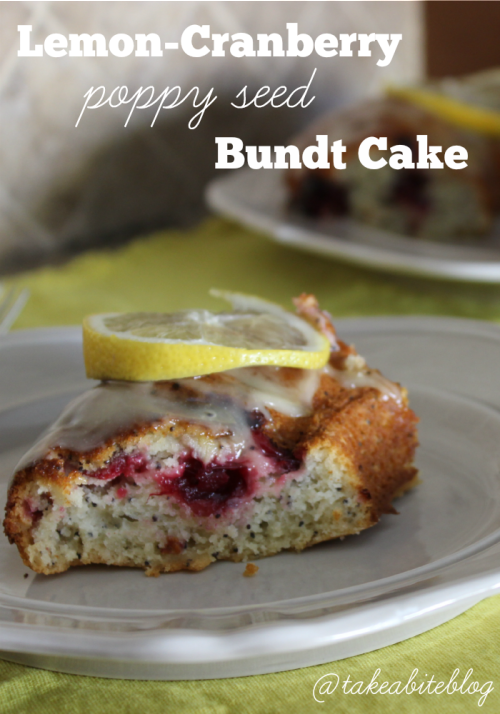 Lemon-Cranberry Poppyseed Bundt Cake
Author:
A perfect balance between tart and sweet, this Lemon-Cranberry Poppyseed Bundt Cake highlights one of spring and summer's most coveted ingredients — lemon!
Ingredients
1 box Betty Crocker Lemon-Poppyseed Muffin Mix (includes lemon glaze)
1/2 cup water
1/4 cup freshly squeezed lemon juice
1/4 cup canola oil
1 large egg
1 ripe banana, mashed
1 cup frozen or fresh cranberries
packet of lemon glaze
thinly sliced lemon
Instructions
Preheat the oven to 400 degrees. Grease a bundt pan generously and set side.
In the bowl of a stand mixer, add muffin mix, water, lemon juice, oil, egg and banana and beat until just combined.
Fold in the cranberries with a rubber spatula.
Pour batter into prepared bundt pan and use a spatula to spread evenly across the top.
Bake for 40 minutes or until the sides begin to pull from the pan and the cake has started to brown.
Let cool for 1-2 minutes before inverting onto a plate.
Allow the cake to completely cool before pouring on the glaze.
Use an offset spatula to spread the glaze over the cake.
Top with thinly slice pieces of lemon.
The #BundtBakers have a ton of lemon-filled Bundt Cakes for you today — enjoy!
#BundtBakers is a group of Bundt loving Bakers who get together once a month to bake Bundts with a common ingredient or theme. You can see all of our lovely Bundts by following our Pinterest board right here.
We take turns hosting each month and choosing the theme or ingredient.
Updated links for all of our past events and more information about BundtBakers can be found on our homepage.