Never miss a bite! Sign up here to receive new recipes and reviews straight to your inbox.
Lemon lovers — and even those who aren't huge fans of citrus — will go crazy over these sweet and tangy Lemon Ricotta Sandwich Cookies with a lemon cream cheese filling.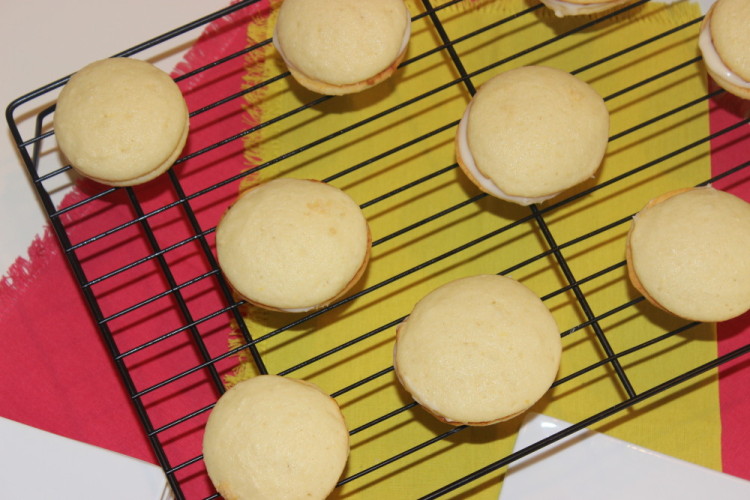 I read somewhere that your tastebuds change over time. That explains why kids who hate everything green grow up to be vegetarians, or someone like myself who used to literally request a separate fork and knife for every piece of food on my plate, is now a total and complete foodie who lives and breathes food, and doesn't mind when it's all mixed together and eaten with one fork. I never used to like lemon desserts. Lemon bars, lemon meringue — they just didn't do it for me. Lately, my tastebuds have welcomed that tangy, citrus flavor and almost craves its refreshing nature. Last weekend's carrot cake had a lemon cream cheese frosting, and today I'm bringing you Lemon Ricotta Cookies with that same lemon cream cheese frosting sandwiched in-between two perfectly round, pillow-soft, fluffy cookies.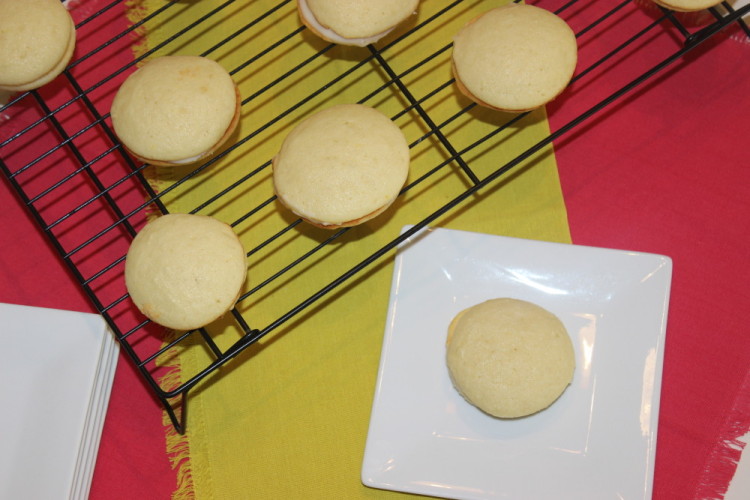 I'm also sharing them with my #leftoversclub partner, Joanne from Eats Well With Others. Joanne and I have known each through #leftoversclub for a while now, and I'm super excited to be paired up with her this month. She never fails to make my mouth water with her recipes, both savory and sweet. I'm practically drooling over her Triple Chocolate Coconut Macaroons and Spinach and Artichoke Pizza. Joanne is a big fan of lemon, so I really hope she enjoys these Lemon Ricotta Sandwich Cookies! The texture is super soft and chewy, just the way I like my cookies.
By the way, how great is this Perfect Cookie Silpat baking mat? I love using Silpat products when baking. It makes for mess-free and easy clean up! Plus, the Perfect Cookie mat helped to ensure my cookies were uniform in size — that's a must when you're making sandwich cookies!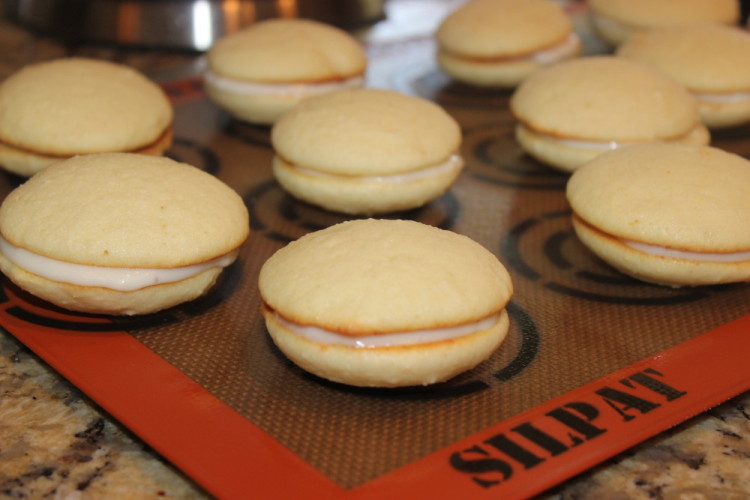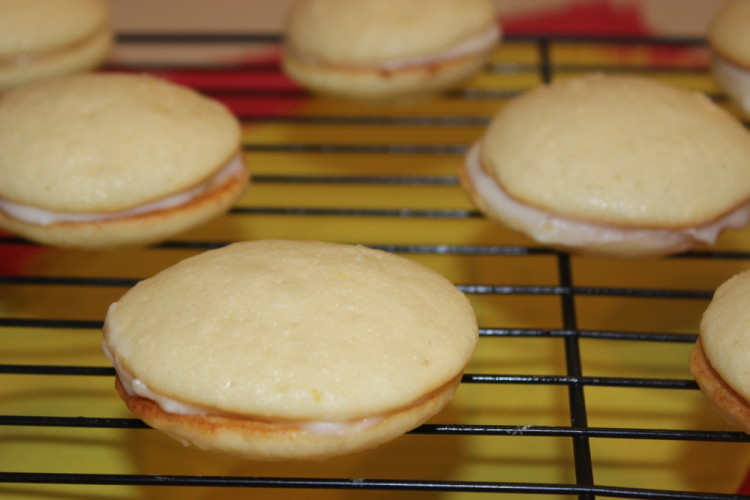 This cookie recipe is from one of my good gym-friends. There's a group of us who talk about baking and dessert for about 5-10 minutes at the beginning of class, where we share our recipes and tips we've read about, and always bring each other yummy things to try. Sharon shared her Lemon Ricotta Cookies with me in December for the holidays and I've been dreaming about them ever since. I practically inhaled three of the cookies — that's when I knew my tastebuds were changing and I was no longer anti-lemon dessert. But even those who don't think they like lemon will still enjoy these cookies. The citrusy flavor isn't too overwhelming — it's just right.
But me? I'll take all the lemon I can get. Bring it on!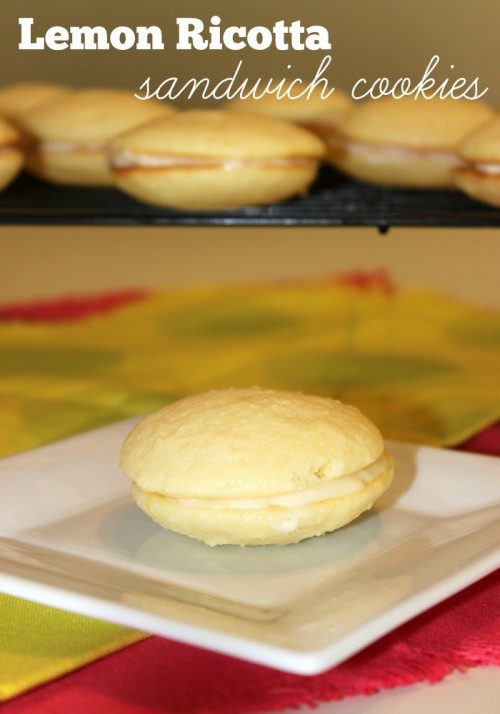 Lemon Ricotta Sandwich Cookies
Author:
Lemon lovers — and even those who aren't huge fans of citrus — will go crazy over these sweet and tangy Lemon Ricotta Sandwich Cookies with a lemon cream cheese filling.
Ingredients
2 1/2 cups ap flour
1 tsp baking powder
1 tsp kosher salt
1 stick unsalted butter, softened
2 cups granulated sugar
2 eggs
15 oz. part-skim ricotta cheese
juice and zest of 1 lemon
Lemon cream cheese icing (recipe here: https://takeabiteoutofboca.com/2015/03/carrot-cake-with-lemon-cream-cheese-icing-sundaysupper.html)
Instructions
Preheat the oven to 375 degrees. Line a baking sheet with parchment paper or a silicone baking mat.
Whisk together flour, baking powder and salt and set aside.
Beat butter and sugar until light and fluffy.
Add eggs one at a time, beating until well incorporated.
Add ricotta, lemon juice and zest and mix until well combined.
Scoop cookies onto prepared baking sheet and bake for 15 minutes.
Allow cookies to cool completely.
Spread about 1 tbsp of lemon cream cheese icing onto the flat side of one cookie and top with another cookie.
Keep refrigerated until serving.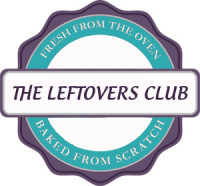 Want to join in on the Leftovers Club fun? It's easy — sign up here! Let's see what everyone else sent this month.