Never miss a bite! Sign up here to receive new recipes and reviews straight to your inbox.
Disclosure: I was invited as a guest of Lionfish Delray Beach for a press conference with food and drink on board a locally owned yacht. As always, all opinions are 100% my own.
There is much anticipation for the newest restaurant to hit Downtown Delray Beach, and that's because its background is seriously impressive. Lionfish, a hotspot in San Diego, has been recognized as a James Beard Foundation Smart Catch Leader, not once, but twice, and features one of the biggest buzzwords in the marine life industry — its namesake, Lionfish.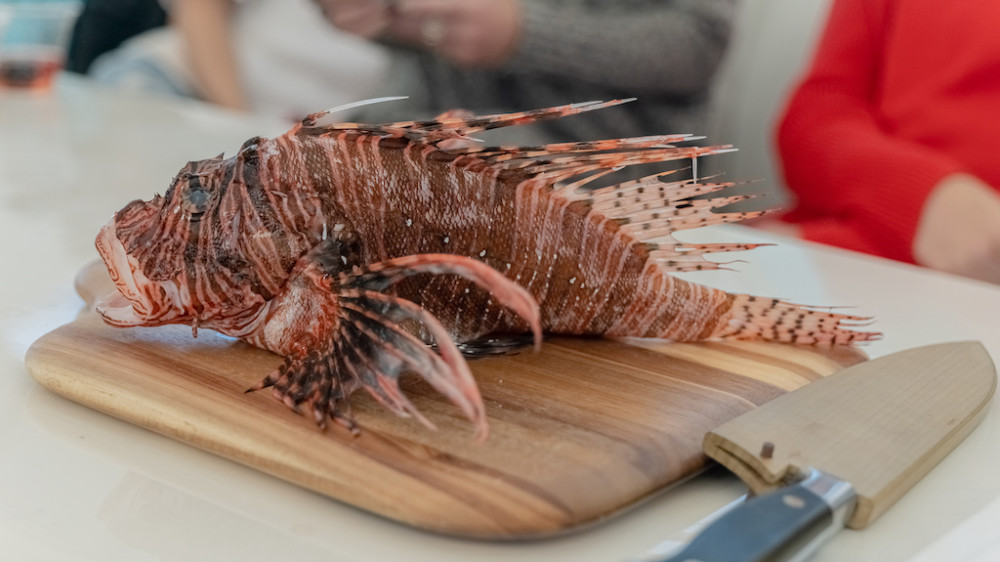 This species of fish is invading our waters, particularly in the Caribbean, because of its huge appetite, which causes it to devour sea life and damage the coral reefs. Each Lionfish that is removed from the ocean helps to preserve future generations of fish. Thankfully, it's a delicious, white, flaky fish, so it's not too hard for restaurants and chefs to create mouthwatering dishes for their guests. The fish will be available on the menu in various ways, including fried whole and served with lemon, capers, charred greens, bagna cauda (a sauce made of garlic and anchovies) and gribiche (an egg-based sauce popular in French cooking), and as the star of a citrus-infused ceviche with aji amarillo (Peruvian yellow pepper), Florida sweet corn, fire-roasted Fresno chiles, and served with house-baked corn chips.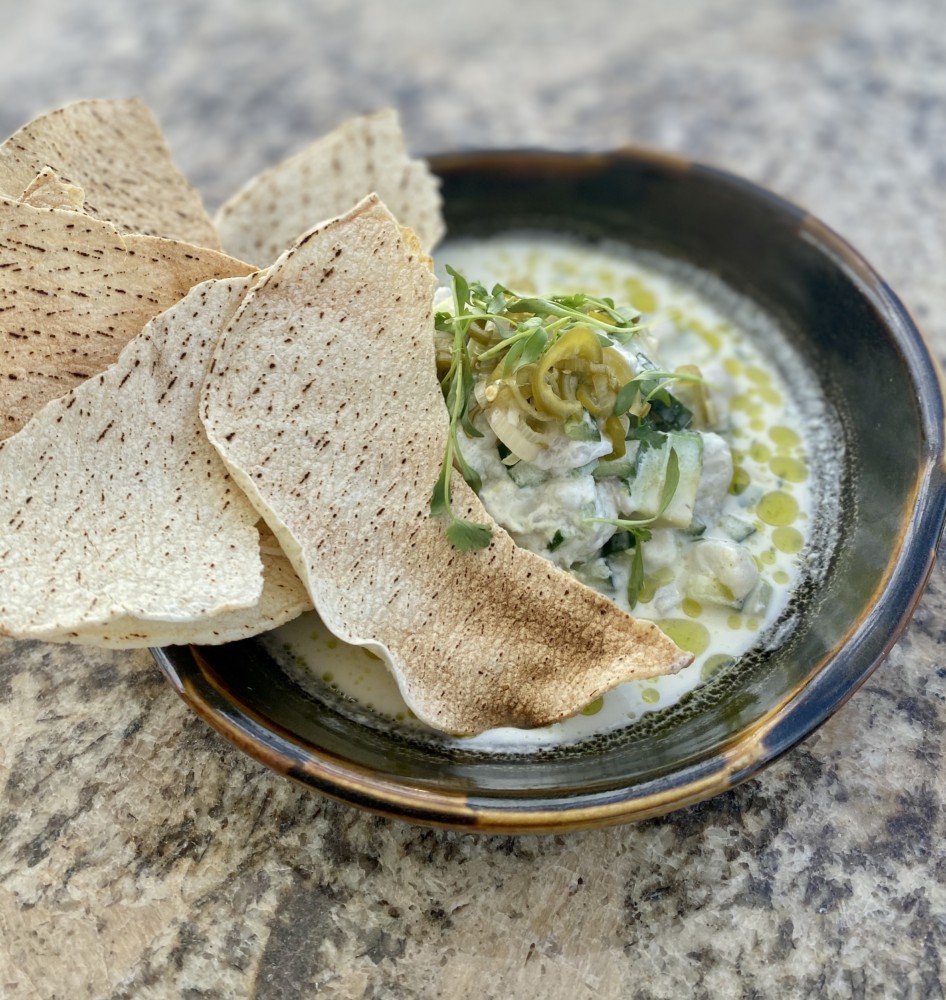 In addition to helping protect our waters, Lionfish Delray Beach will work with locally sourced ingredients and regional purveyors to bring guests sustainable, high quality, modern coastal cuisine. Fresh catches, grass-fed meats, shareable plates and a daily selection of oysters will be available, as well as an innovative beverage menu with an array of wine and craft beer, and handcrafted cocktails made fresh by Lionfish's team of master mixologist bartenders.
Lionfish Delray Beach will be led by Executive Chef Johnny Demartini, who has made quite a name for himself in the South Florida culinary scene over the years, having worked for some very well known and very much loved local restaurants such as Max's Harvest and Max's Social House (both now closed), The Cooper, and most recently, Death or Glory. Chef Johnny trained extensively under Executive Chef Jose "JoJo" Ruiz, partner of Clique Hospitality and executive chef for both of the restaurant group's other locations, Lionfish San Diego and Serẽa, located at the historic Hotel del Coronado, also in San Diego.
Dishes to watch out for on the menu include the yellowfin tuna crudo with coconut turmeric leche, tart apple and jicama, chile oil and micro cilantro, and the Baja-style Key West shrimp Aguachile with serrano, key lime, cucumber, shaved onion, grilled avocado and topped with crispy onions. The mini Maine lobster rolls are sure to be a hit, as is the Japanese tomato caprese, a unique salad that features market heirloom tomatoes and burrata along with Asian inspired ingredients, red shiso, nori furikake and white amazu ponzu.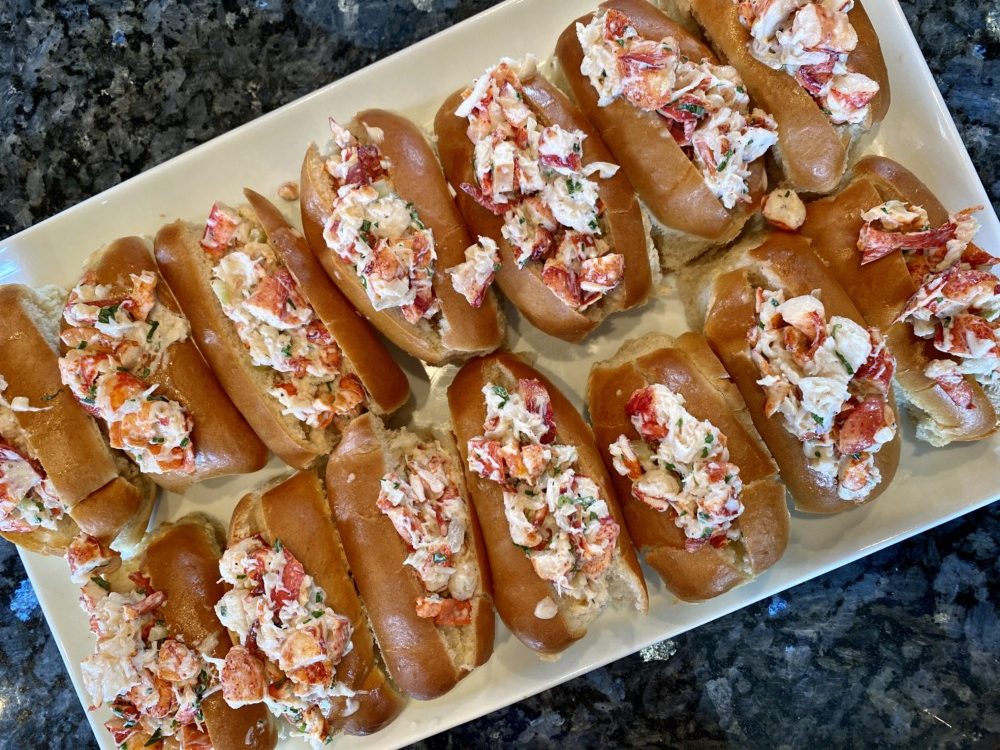 All of these dishes, along with the ceviche, were served to a small group of media, local divers and Lionfish experts aboard a gorgeous yacht out in the Biscayne Bay in Miami. We were treated to champagne and some of the specialty cocktails that will be featured on Lionfish's menu and learned more about Lionfish Delray Beach and its concept. We were educated on the Lionfish species, and even got to watch Chef JoJo filet one right in front of us from start to finish. All in a day's work, right?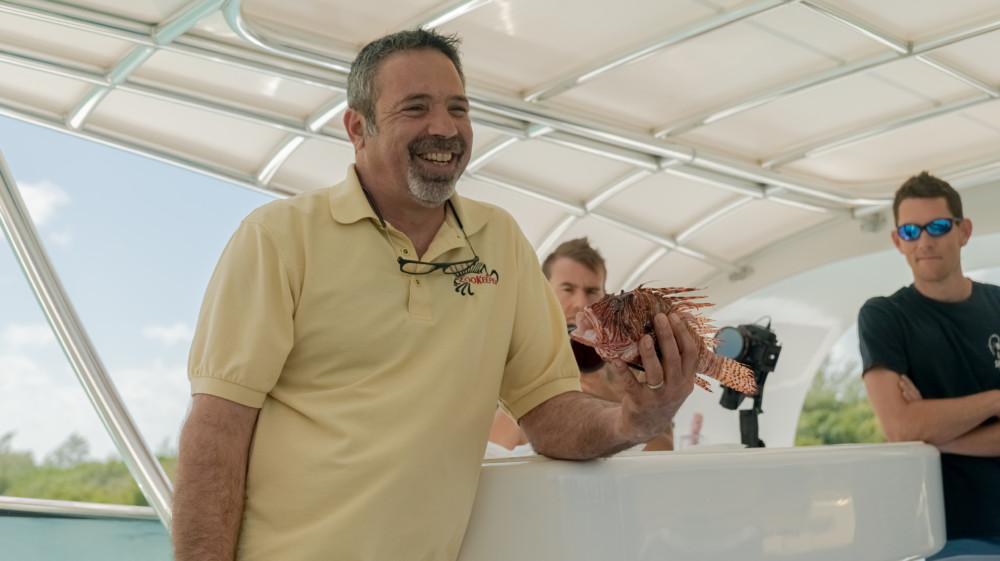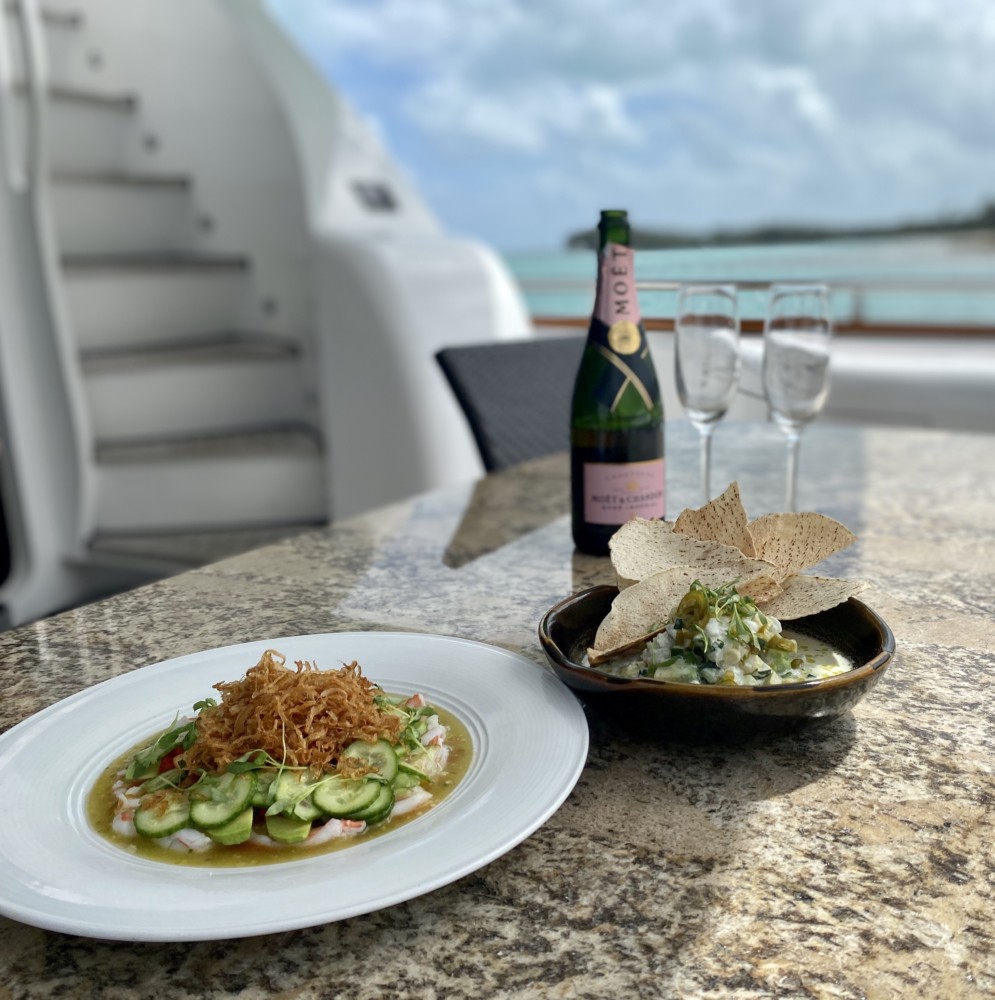 The dishes were bright and vibrant. Each was beautifully presented and so colorful. The tuna dish was my favorite — the sauce was like velvet, so smooth and creamy yet still light and refreshing. I could have eaten it alone with a spoon (wait, I really may have actually done that…).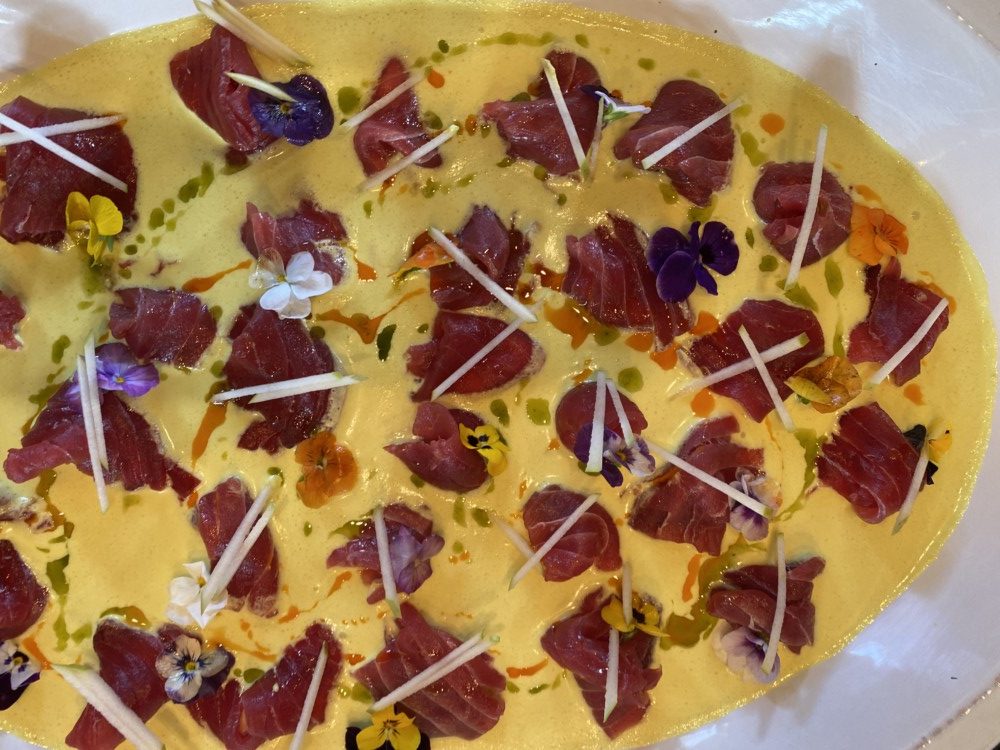 Although I couldn't have the burrata, I still picked around the Japanese tomato caprese — there was no way I could let that go untasted. It's such an interesting and creative take on the traditional caprese salad. There are a lot of other dishes on the menu that I am very excited about, including the sushi and sashimi selections, the coal-grilled cobia and spicy grilled octopus, just to name a few.
Lionfish Delray Beach is located at 307 East Atlantic Avenue in Delray Beach. The restaurant will be open Monday through Friday from 4-11pm, and Saturday and Sunday from 11am-11pm. Happy hour will be Monday through Friday from 4-7pm, featuring half-priced drinks and $7 select appetizers. Brunch will be served Saturday and Sunday from 11am-3pm, featuring a $18 bottomless Aperol Spritzes, mimosas, and Bloody Marys. Tuesdays will be dubbed 'Buck a Shuck Tuesdays' with $1 oysters. Lionfish Delray Beach is also available for private events and group dining.