Never miss a bite! Sign up here to receive new recipes and reviews straight to your inbox.
As a food blogger, there's an assumption that when I'm not eating out at all of the best restaurants (and let's be honest, I usually am), I'm cooking up something all yummy and gourmet in the comfort of my own home. News flash — I'm not. On nights when I have a chance to relax at home, the last thing I'm thinking about is breaking out cookware, leafing through my cookbooks, and figuring out a fancy schmancy dinner to cook for…myself. Maybe I'll feel differently if I've gone to the Farmer's Market earlier that day and have beautiful fresh produce to play around with, but for the most part — I want something quick and easy, fresh and healthy, without a lot of preparation or cleanup.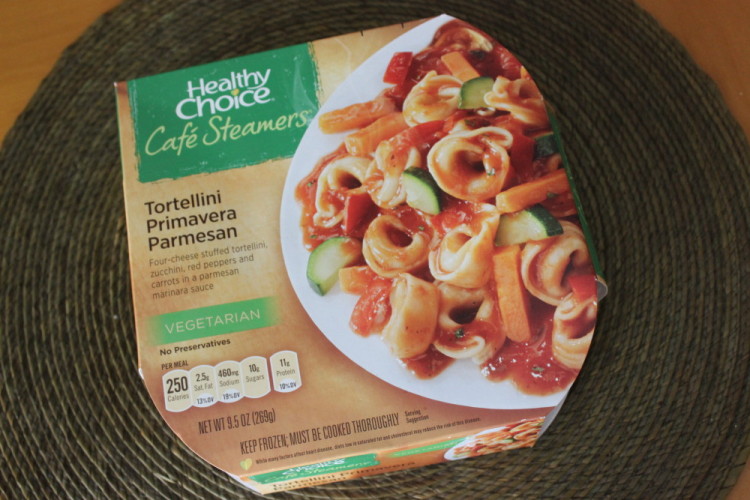 Lucky for me, there's Healthy Choice. Sure, it's a frozen meal — but did you know that Healthy Choice is the only major brand in the frozen meals section that can call 100% of its products "healthy" as approved by the FDA? I'm a fan of the Café Steamer meals. They are made with real ingredients and no preservatives so you don't have to worry about sacrificing taste or freshness. And a BIG plus? The ingredients aren't frozen in the sauce, so they have a fresh, more vibrant taste. Healthy Choice Café Steamers' are packaged unlike any other frozen meal. They feature a unique tray-in-tray steam cooking method that allows the ingredients to cook separately from the sauce, leaving them deliciously crisp and flavorful. You get to be the judge of how much or how little of the sauce you use when you mix it with the ingredients. Each of these meals contains a mix of vitamins, nutrients and protein, making Healthy Choice Café Steamers a delicious, healthy, convenient option, especially when you're a single gal like me cooking for one.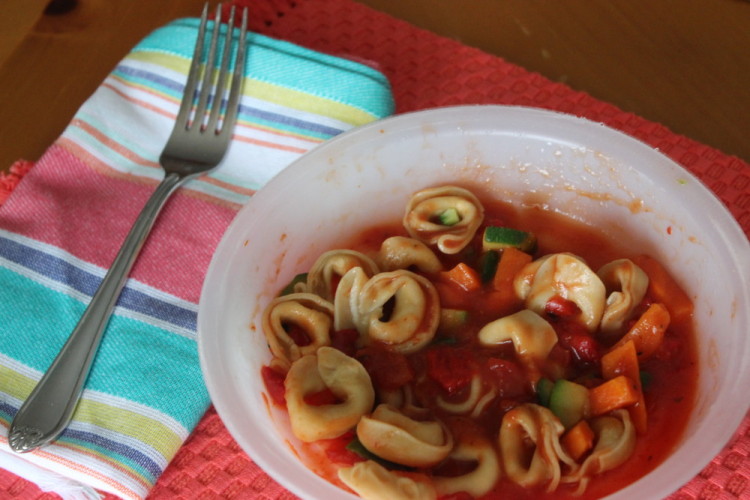 Most of the Healthy Choice Café Steamers include chicken, but there are some vegetarian options, including Asian Potstickers, Portobello Marsala Pasta, Portobello Spinach Parmesan, Pumpkin Squash Ravioli, and my choice for the night — Tortellini Primavera Parmesan filled with four-cheese-stuffed tortellini, julienne carrots and red peppers, and a sauce made of Chardonnay wine and extra virgin olive oil, finished with Parmesan cheese — it's healthy comfort food with just 250 calories, 4.5 grams of fat, 8 grams of fiber, and 11 grams of protein. I like the sound of these nutritional stats!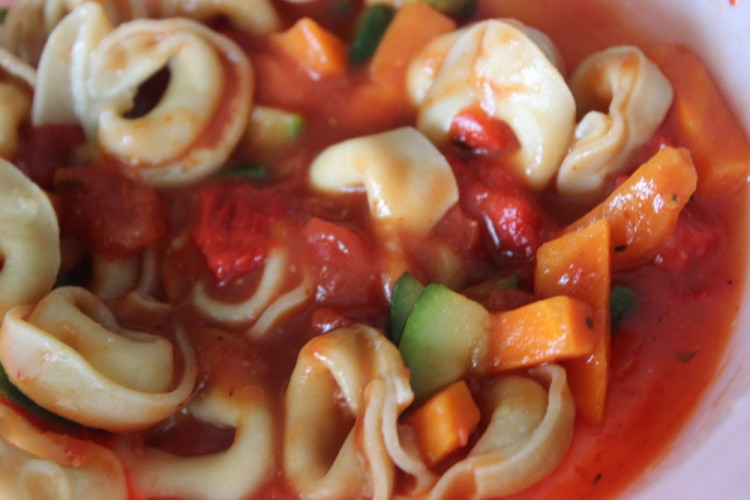 Have you tried any of the Healthy Choice Café Steamers varieties? Which have been your favorites? Leave a comment below and let me know!
You can find Healthy Choice Café Steamers in the freezer aisle at your local grocery store for $3.29. Visit Healthy Choice and follow them on Facebook to learn more about these yummy, easy as 1-2-3 meals!
I was selected for this opportunity as a member of Clever Girls and the content and opinions expressed here are all my own.