Never miss a bite! Sign up here to receive new recipes and reviews straight to your inbox.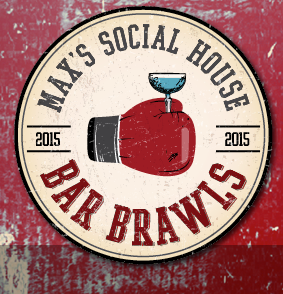 After a wild and crazy cocktail-filled ride, the first ever Bar Brawls competition has come to an end. It's bittersweet, to say the least, and I am more than grateful to have been part of such an amazing community effort. We raised money, we raised glasses, and we raised awareness to just how awesome the South Florida craft bar scene can be.
The battle between David Bouchard and Marc Volpicelli was as entertaining as it was aggravating — they were both so good it was really hard to name one victorious. I honestly wish both of these guys could be crowned champions, but in the end it was Marc who took home the win!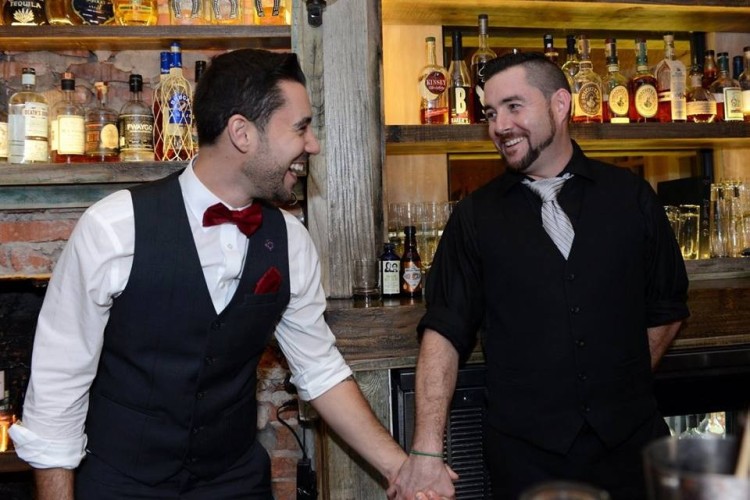 So, how did it go down? Well — this time there was a whole bar full of judges, not just the usual three. Two guest judges from Boston, along with USBG president (Palm Beach County) Rob Husted, judged Round 1. David and Marc had to create three classic cocktails in record breaking time. In Round 2, yours truly along with several other loyal Bar Brawls supporters and fanatics, got to chime in on the vote. Each of the contenders was given 30 minutes to open up their own pop-up bar. Earlier that day, they had been busy at work creating just the right ambiance they wanted for their bar, mixing up cocktails to feature on their menu, and putting together any other shenanigans to help give them an edge.
David opened up "Cocktails & Dreams" for service by giving a little speech and handing out t-shirts boasting his bar's name on the front. My absolute favorite drink of the entire night was from David — the Upper East Side, a refreshingly balanced mix of gin, cucumber, mint, and citrus. Quite honestly, I didn't like many of the other cocktails on his menu too much — but that particular gin cocktail combined with his charm, attention to detail, and cleverness won me over.
Marc's bar was appropriately themed for this time of year, with little Christmas trees situated on the bar holding cards for each of the judges with our menus inside. His drinks were extremely well thought out and described in detail on the menu. The best one, in taste and presentation, was the Fa Ra Ra Ra Ra. Marc must know that he had a few of Jewish judges to impress so he served this crazy cocktail in a Chinese take-out box, a nod to the classic Jewish tradition of eating Chinese food on Christmas day. Listen to what was in this drink — Peking Duck infused brandy and Benedictine, allspice dram, unsweetened vanilla almond milk, nutmeg simple & egg, garnished with a mandarin (napoleon) & nutmeg foam topped with orange rind noodles. I told you his cocktails were thorough! And yes, I still tried — and loved — this drink despite the duck-infused liqueur.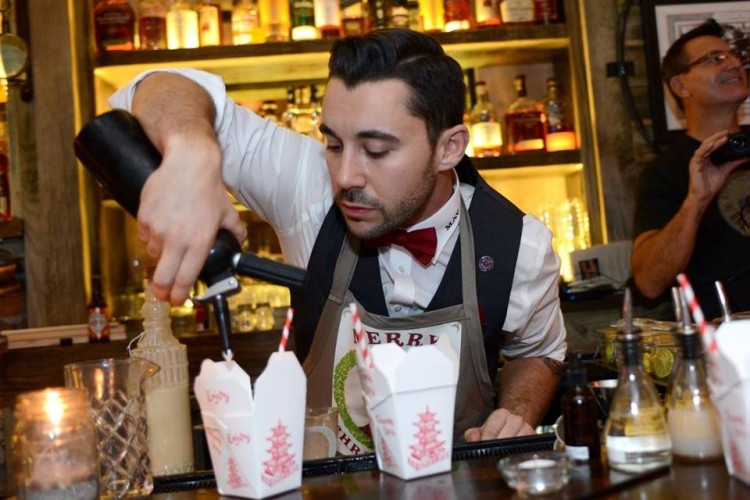 Marc's unique and creative pop-up concept won over the judges and earned him the title of Bar Brawls Champion and an all expense paid trip to Tales of the Cocktail 2016 in New Orleans, Louisiana including flight, hotel and admission to the event.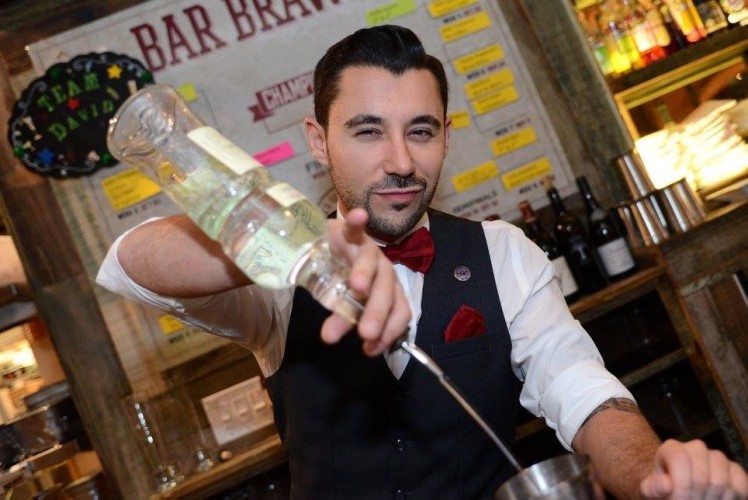 Congratulations, Marc! …Now what will we all do on Wednesday nights?!