Disclosure: I was invited to dine as a guest of Max's Grille. No monetary compensation has been received for this post. As always, all opinions are 100% my own
It's no surprise that I've been a fan of the Rapoport's Restaurant Group's dining locations throughout my years here in South Florida — and no, my having previously had the Group as a social media client has nothing to do with it. Each establishment has a great vibe and I always enjoy my experiences. (Read more about each here: Deck 84, Burt & Max's, Prezzo, and although no longer owned by Rapoport's, Henry's)
There have been many changes for the Rapoport's Restaurant Group as of late — most recently its acquisition of Boca Raton staple, Max's Grille. Burt Rapoport has a been a co-owner of Max's since its opening in 1991, but took more of a backseat; now he is Managing Partner, with a more distinctive ownership role and a much more frequent presence in the restaurant. Max's Grill is always packed and is known for having consistently delicious food. It's located in the ever-popular Mizner Park, where no matter what time of year, people can be found shopping, happy hour-ing, walking their dogs and people-watching. With Max's Grille's appealing outdoor bar and lounge area, it's no wonder people wandering around Mizner are likely to stop in for a drink or two, snacking on the insanely delicious breadsticks and hummus, and staying for dinner — and now with live music on the outside patio every Wednesday, Friday and Saturday through the summer months from 8-11pm, they're apt to stay into the nighttime hours as well.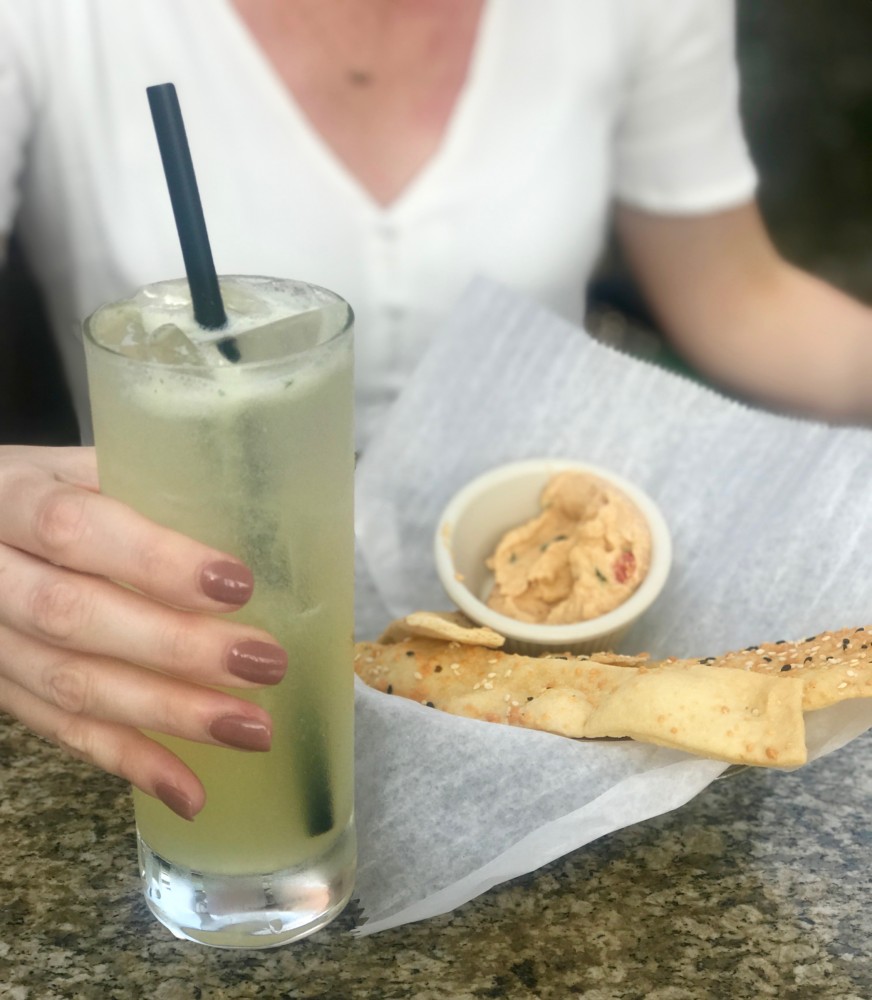 As mentioned above, those hummus and breadsticks are a must (plus, they're complimentary when you dine in). If you haven't eaten too much of it before your meal arrives, did you even dine at Max's?! Lucky for me, our server was able to bring out some celery and carrots so I didn't have to miss out on my hummus fix. It's sort of an appetizer all on its own, but why stop there? The sesame-seared tuna is a fresh start to any meal, with sushi grade tuna, Asian slaw, ginger, wasabi and a yuzu ponzu. Perfect for sharing, or hoarding all to yourself — I won't judge.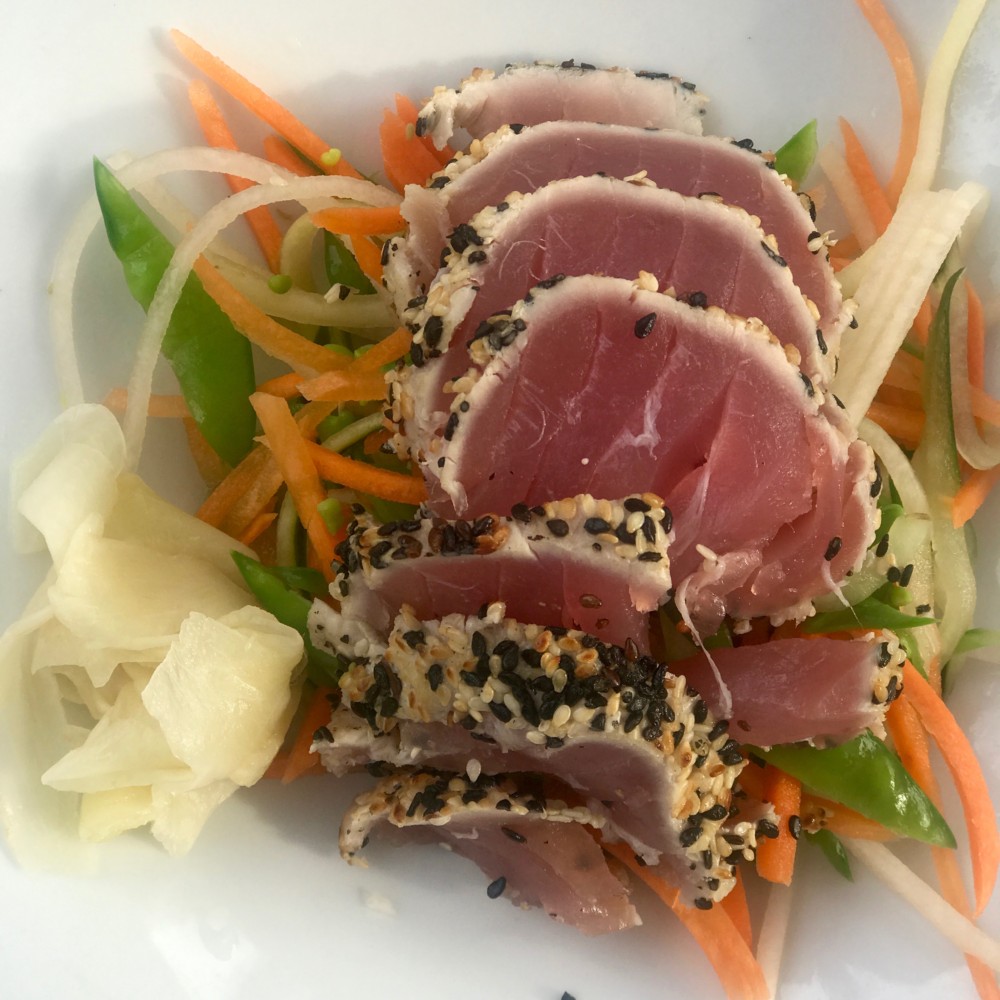 Another appealing appetizer is the Brussels sprouts. I know, I know — these crispy sprouts are everywhere. But Max's Grille shakes things up a bit with theirs by adding shiitake mushrooms to the mix and a sweet balsamic drizzle. While this alone is pretty freaking tasty, add in an asiago aioli and shaved asiago on top and it's a true winner (but don't hesitate to ask for it without these components if you have to stay away from dairy and/or egg).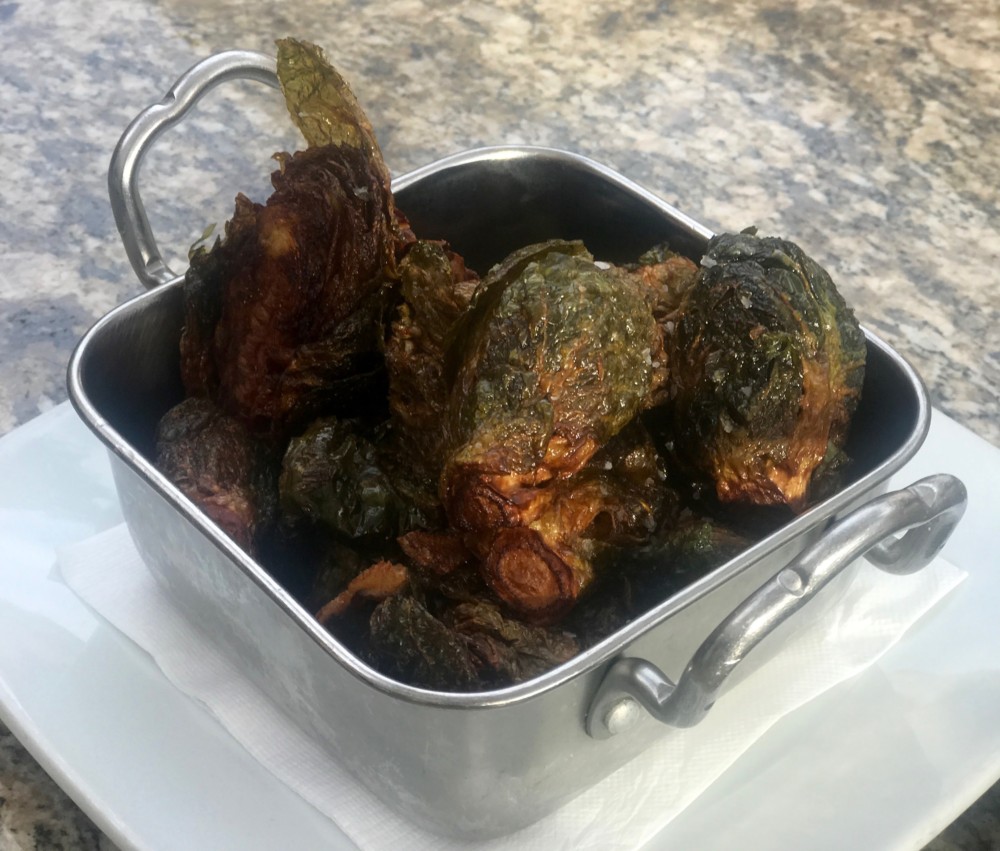 New to menu this season — and perfect for anyone living that gluten-free life, or just wants to cut down on carbs — is the zoodles shrimp primavera. Oodles of zoodles, both green and yellow squash, are mixed with roasted red peppers, a concasse (stewed) and pickled tomato ragu, fresh torn basil and feta. Ask for it without feta and it fits a dairy-free diet; without shrimp to make it vegetarian, or with salmon or chicken to switch things up. I'd happily go back for this dish again and again. It was super light and flavorful, and unlike a pasta primavera dish, didn't leave me feeling weighed down or too full.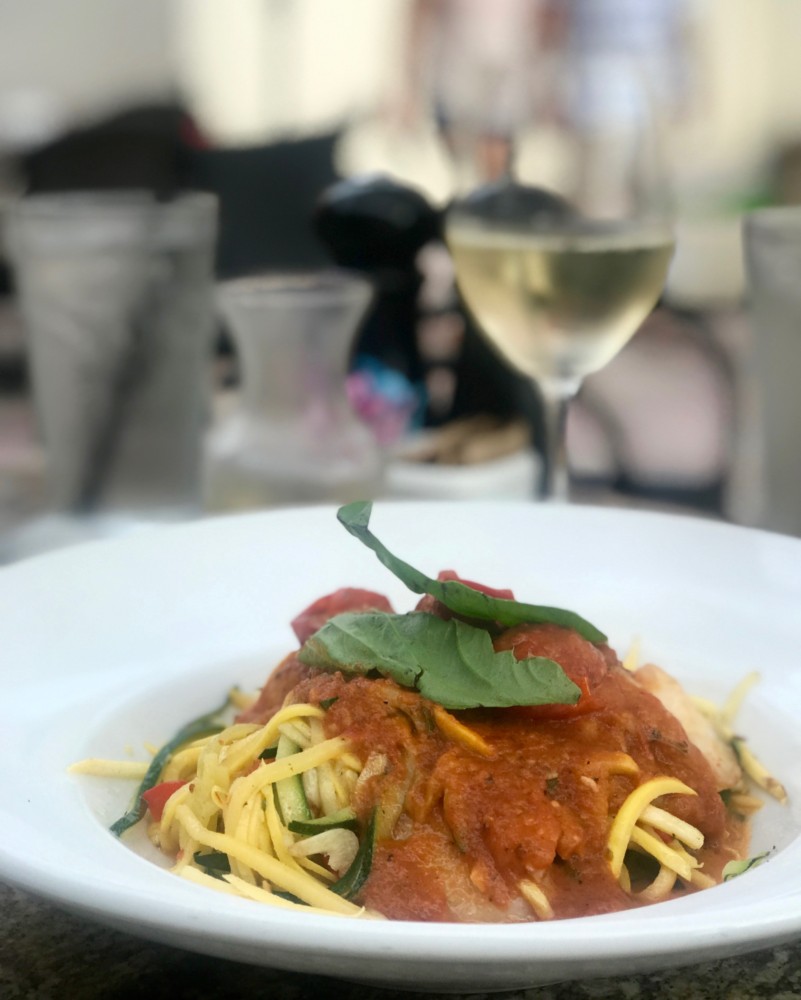 The simply grilled sustainable fish entree changes depending on the fish of the day. During this particular visit it happened to be swordfish, which is actually one of my favorites. This is a meatier fish, with lots of texture and the ability to stand up to a strong char from the grill. It's paired with a combination of roasted cherry tomatoes and sugar snap peas, jasmine rice and herb remoulade. Sometimes it's these simple dishes that are the most impressive — it shows that the chef can really let the main ingredient sing without any bells and whistles getting in its way. That was definitely the case here, as the swordfish was cooked beautifully and the veggies were a welcome accompaniment.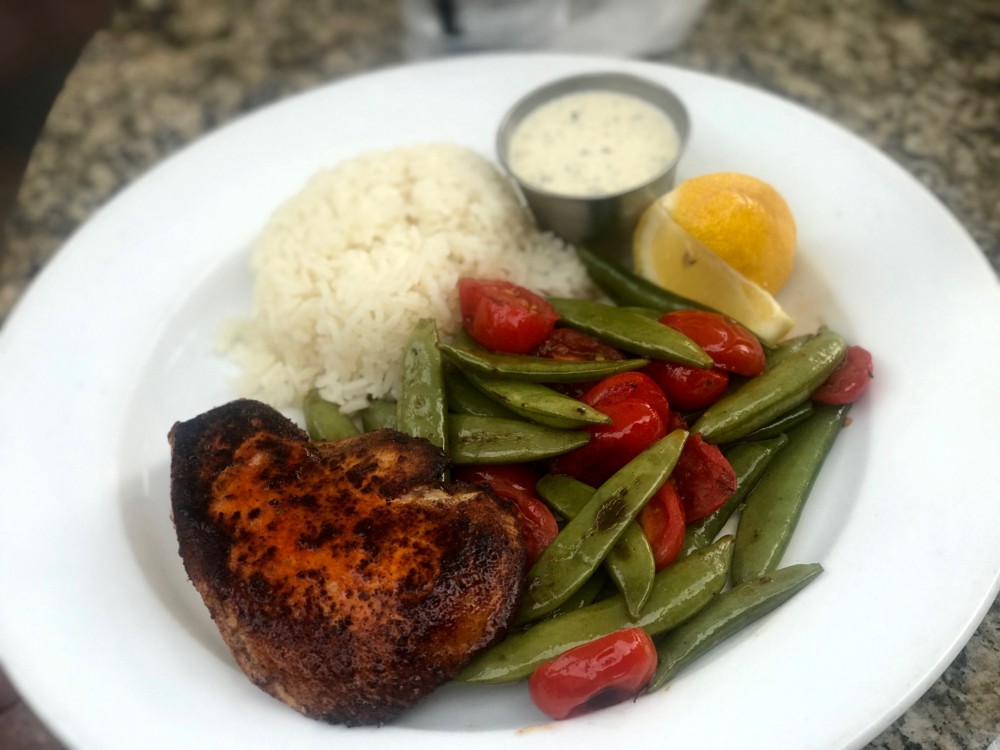 And just because I love to torture myself, our server brought out Max's Grille's most popular dessert item — berry creme brûlée pie. Layers of creamy, delicious creme brûlée are separated by a colorful, berrylicious center and topped with a caramelized sugary coating. It was truly a test to my will power not to pick up my spoon and dig in — thankfully my friend Amber was there to take care of that in my place.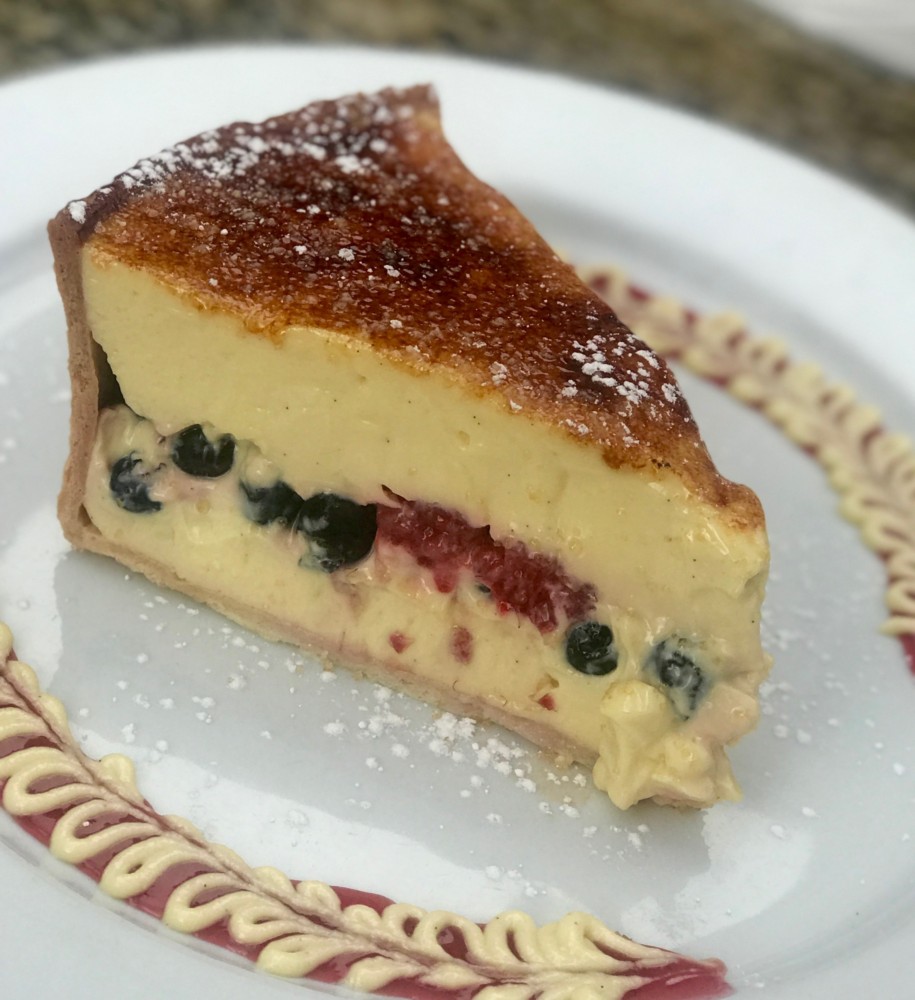 I've been visiting Max's Grille with my family since I was a little girl basically since it opened, so it holds a special place in my heart. Some of my earliest Boca Raton memories include trips to Mizner Park for shopping, ice cream cones, and a meal at Max's. Now years later, I'm a South Florida resident, still enjoying Mizner for all it has to offer — especially it's good food and drinks. Max's Grille's Happy Hour is one of my favorites, with half price house liquor, $5 house wine and sangria, $4 domestic beers, $4.50 imports, and half-price appetizers — even better, happy hour has extended hours during the summer, happening Sunday through Friday from 11:30am-4pm at the bar, and 4-7pm at the bars, high tops, and lounge area.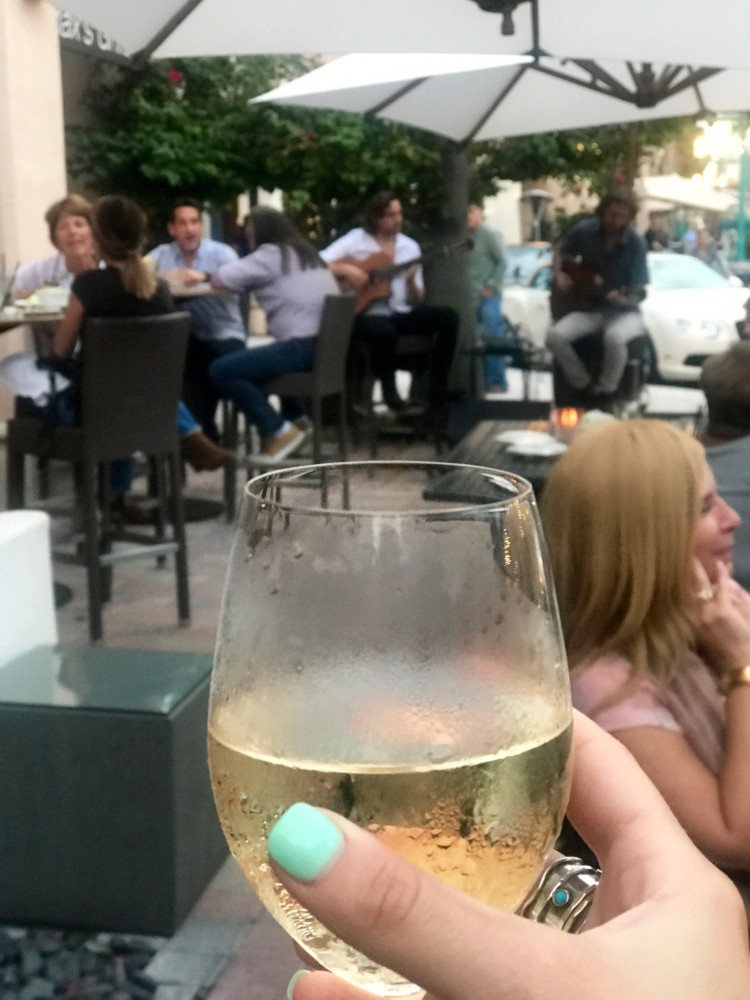 Max's Grille is located in Mizner Park at 404 Plaza Real in Boca Raton. Additional summer promotions going on now include 12 for $12 lunch specials Monday through Friday from 11:30am-3pm, featuring 12 items priced at $12 each, each including a soda or coffee and choice of soup, Caesar, house salad or kettle chips; Q and Brew every Sunday from 5 pm to close when guests can enjoy Chef Hector's lineup of BBQ specials along with a rotating list of $5 bottle beers; and half-price select bottles of wine on Mondays. The Wine and Dine special is available Sunday through Thursday from 5-7pm and Friday and Saturday from 5-6pm — guests receive a complimentary individual appetizer and dessert with the purchase of any classic entree, and when you order two, receive a complimentary bottle of house wine. And of course, Max's Grille always takes care of the kiddos in tow — children 12 and under eat FREE Sunday through Thursday from 5pm-close with the purchase of an adult entree.