Let me start by saying, Happy New Year! Hope everyone had an enjoyable New Year's Eve and is spending today relaxing (and recovering) after last night's festivities.
Last year, I was lucky enough to be invited by Grace Della, the owner of the acclaimed Miami Culinary Tours, to come down to Miami for her South Beach Food Tour. I'm excited to say that I was able to experience another one of Grace's amazing tours, this time in the Wynwood Art District. If you like unique out-of-the-box art, the Wynwood Art District Food Tour is totally the tour for you. Not only are you immersed into this world of incredibly creative artwork, but you are tasting great food too! Grace lives walking distance to Wynwood, so this is definitely her territory. It was very evident that she's a regular; the way she spoke, the knowledge she possesses, and even her body language and gestures show just how much she loves the area…and how much she loves giving this tour.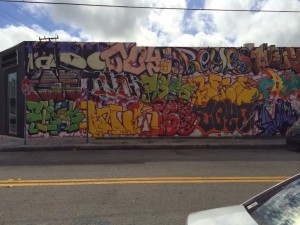 I brought along my roommates. This tour was perfect for them. First of all it was Amy's birthday weekend, and what better way to celebrate than with a tour of good food and drinks? Foodie is also a huge art buff, as is Amy, so I knew they'd really appreciate coming on the tour with me. It was an amazing experience and I highly recommend it to anyone visiting the South Florida area and even for locals looking for something different to do on the weekend.
Grace took us to six different locations, giving us a full rundown on the story behind the restaurant everywhere we went.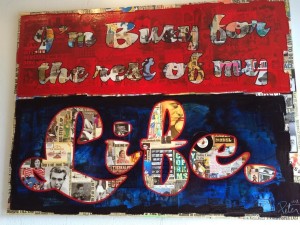 Our meeting place and first stop was at the Wynwood Kitchen and Bar where we devoured insanely delicious maduras (sweet plantains) covered in a housemade queso crema and chicken enchiladas and creamy cilantro sauce. We also sampled beer from a local brewery located a few blocks over.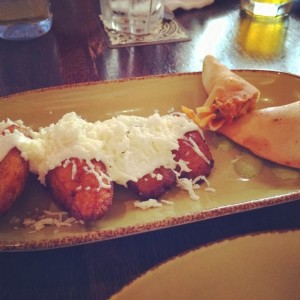 After stopping at one of the coolest art galleries ever (think 3D art made out of recycled bike parts, sneakers, pens and pencils, etc) we headed over to The Butcher Shop. Here we passed around a pitcher of Fat Tire and noshed on kielbasa, pirogues, and pretzel bread.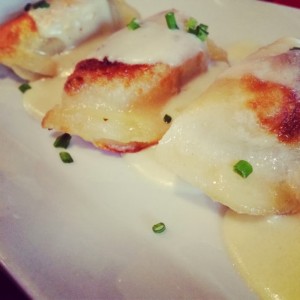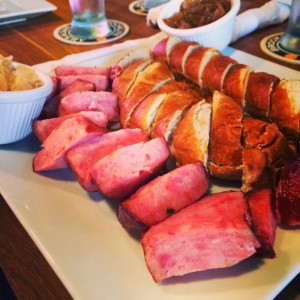 Next up was Jimmy'z Kitchen and some more plantains, this time Puerto Rican style in the form of chicken mofungo (fried plantains mashed with garlic and olive oil, accompanied by shredded chicken).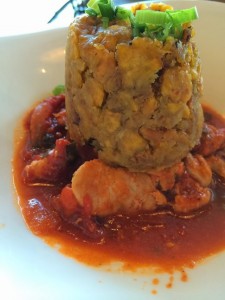 Not far from Jimmy'z was our next stop, SuViche, a Japanese-Peruvian fusion restaurant where we got a taste of one of the restaurant's signature dishes: causa (lime and aji amarilla-infused mashed potatoes topped with tuna).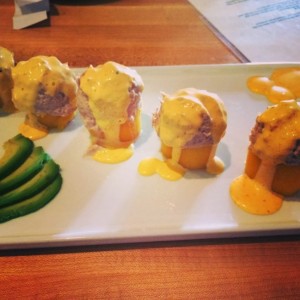 We then got a taste of the South at Pride and Joy — hush puppies and deviled eggs topped with pulled pork. Dessert of course was saved for the last stop of the afternoon.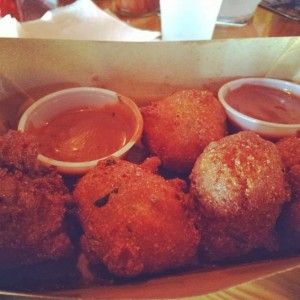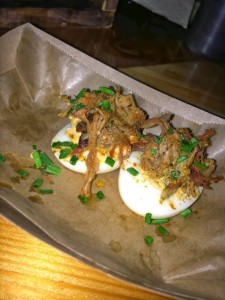 We visited Fireman Derek's to try his world famous key lime pie. I have to say, this was the first time I tried key lime pie and actually liked it. I'm not normally a fan, but this hit the spot.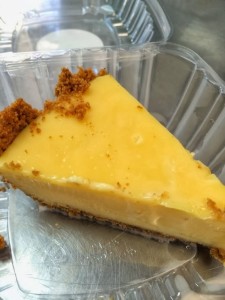 After the tour was over, we headed back to SuViche. Before we left there earlier, I mentioned to Grace that I wanted to try their "Pisco-infused Gummies" so the owner invited us to come back. Not only did he have those gummies ready for us, but the bartender treated us to some crazy shot concoctions. Coconut, pineapple and habanero, hibiscus…

What a great day! Our favorites were by far Wynwood Kitchen and Bar and SuViche. The sweet plantains and that tuna causa were amazing, and I would go back to either one of those restaurants anytime.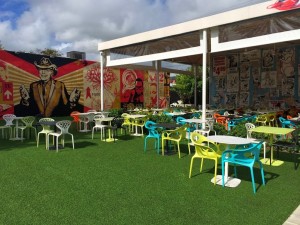 If there is one thing you do in Miami, it's got to be this tour! Seriously. Plus you have to meet Grace; she's a one-of-a-kind and one of the coolest foodies I've met in Florida. Go to www.miamiculinarytours.com to find out more information and see all of the great tours they offer. Also make sure to follow them on Facebook, Twitter, and Google +.