When you go out to eat with people, do you prefer ordering an entree for yourself or do you like to order a bunch of different appetizers and taste a bit of everything? I'm the latter. Most of the time, I don't like one-note meals. I like to sample a variety of food, tapas-style. When I go to a restaurant, especially one I plan on reviewing for the blog, it only seems right that I taste as many different things as possible. Foodies understand this mindset. Others…not so much.

Tapas-style restaurants are everywhere and in all kinds of cuisines, too. Although the traditional tapas are Spanish, it's become such a popular concept that all kinds of restaurants are jumping on the trend. But let's be honest, if you're going out for tapas, a Spanish restaurant is the place to go. I wish I could get down to Miami more often; there is such a rich diversity of cuisine and so many great places I need to check out. I recently went down for the evening with a friend and he brought me to a place called Perfecto Miami located downtown. I had never heard of it before, but just the other day I saw it on a list of Miami hotspots. Go figure.

I was dining with a fellow foodie, so we picked three things to order and share — Canelon de Aguacate y Cangrejo (avocado caneloni with crab meat and ginger), Tartare de Atun (tuna tartare) and my absolute favorite – Pulpo Perfecto (Octopus). As soon as the food came, we sampled each and immediately went into food-critique mode. The tuna tartare was prepared differently than we'd ever seen. The tuna was very small diced instead of the larger chunks it usually is. It was served on top of a bed of avocado slices and salmon roe caviar. One thing it was missing was some kind of "crunch-factor." But there was crostini to spread the tartare on, so that helped a lot and we really enjoyed it.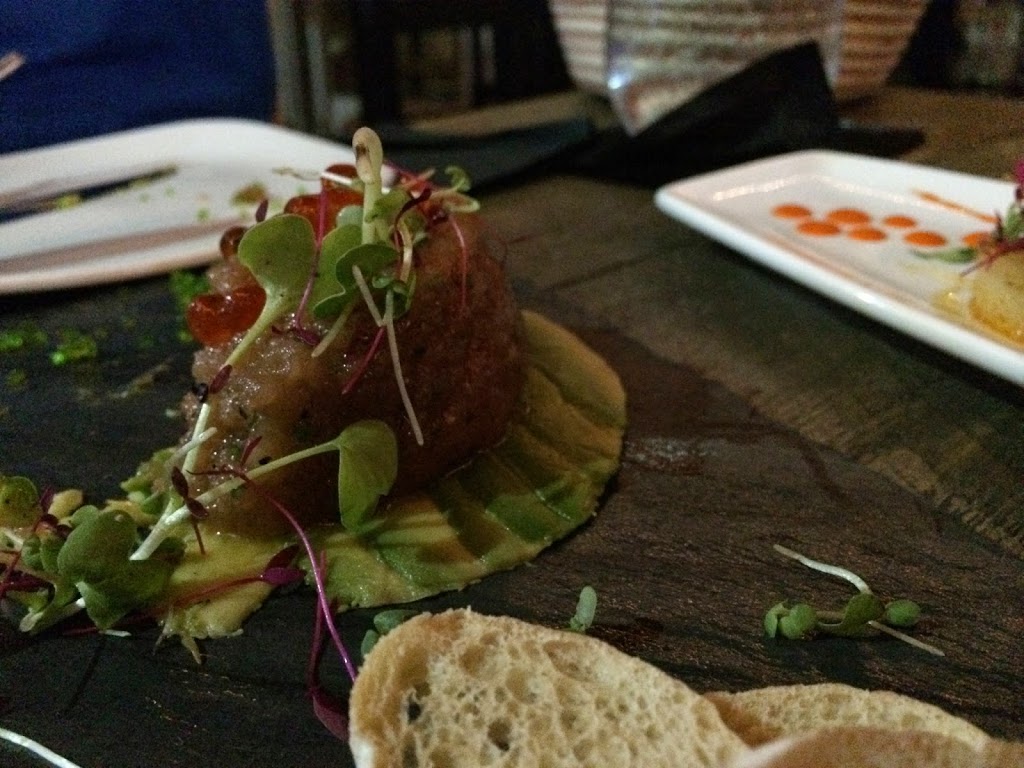 If you've been reading my blog for any length of time, you know how much I love octopus. This was much softer than any octopus I've ever had. Usually there is a nice char that adds a good bite, but not here. The char was there visually, but not texturally. The octopus sat on top of an equally-as-soft polenta cake. So again, we were missing that crunchiness! It still was really good. Though it was soft, it wasn't chewy, and I really liked the idea of pairing it with polenta. But a roasted chickpea or something crispy would have really amped it up.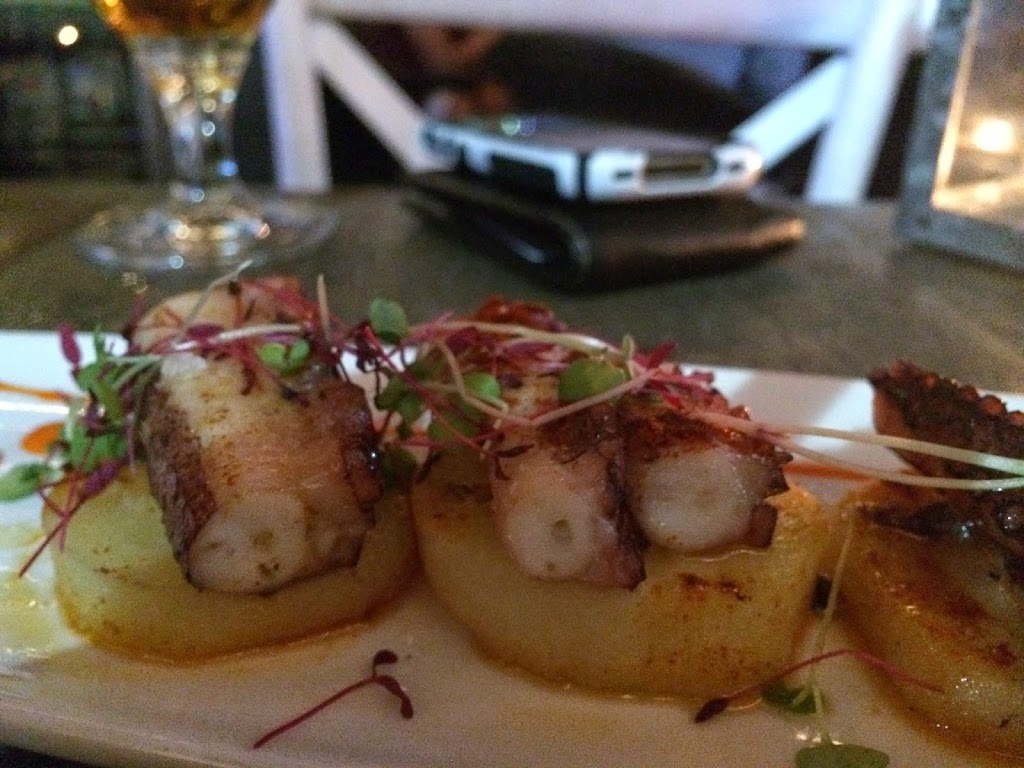 The avocado and crab roll was very interesting — another totally soft dish with no crunch, BUT it worked. My only complaint here is that the avocado to crab ratio was off — there should have been way more crab. I absolutely loved the flavor combination though, especially that ginger. Ohh how I love ginger!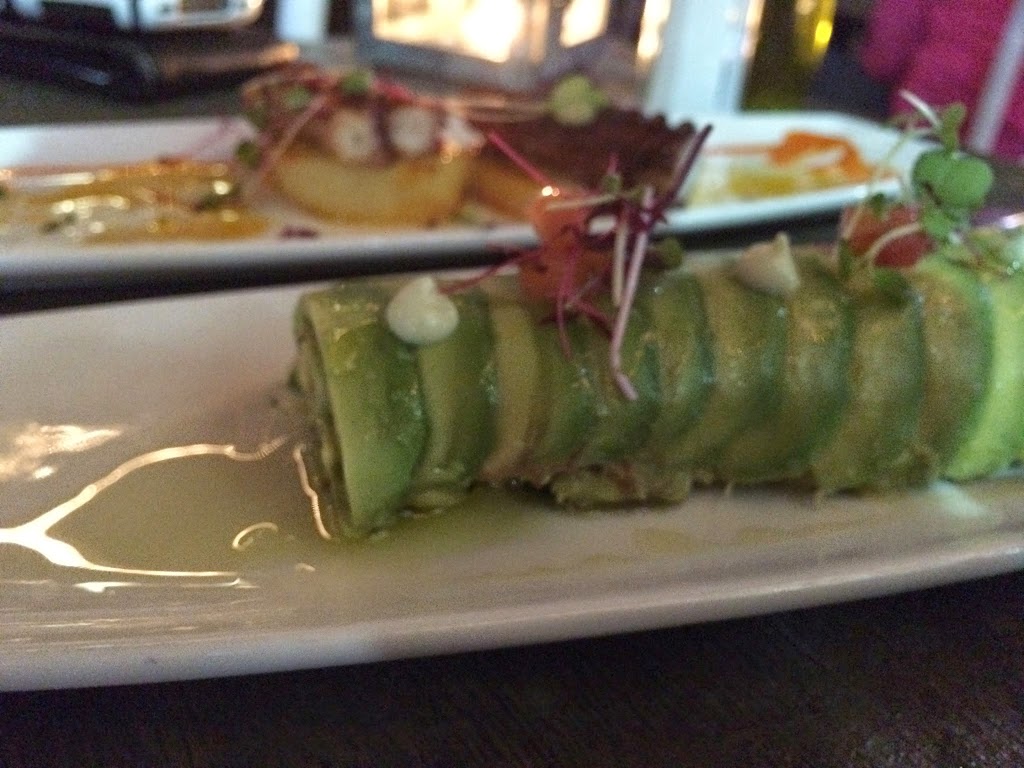 Even though all three plates had something off about it, we still really enjoyed our meal. I think had we ordered something labeled roasted, crispy, or fried, we would have satisfied our craving for crunch!