Disclaimer: Miami Culinary Tours

has provided me with photos and a press release announcing their new tour and asked that I share with my readers. I was not compensated to write this post, and all

opinions are my own.
Remember way earlier this year when I ate my way through South Beach? That was all thanks to Miami Culinary Tours. For tourists and locals alike, this is a really great way to explore the culinary scene in Miami. I took the South Beach tour, but there is also one in Little Havana. You can book a private food tour or if you'd rather fill up on libations instead of food, you can opt for the South Beach Cocktail Tour.
I had an amazing time when I went on the South Beach Food Tour. There were so many different cuisines ranging from authentic Colombian empanadas to a traditional Jewish dessert. It was really cool to be guided around and learn random facts about the different parts of the area. I learned a lot, and I certainly ate a lot…
If you're visiting Miami, I definitely recommend going on one of these tours. Not only will you be totally stuffed and satisfied, but you will get to experience the culture and history of South Beach and it's surrounding areas. The organization has just launched a brand new tour through the Wynwood Art District. I cannot wait until I get to go next weekend! Rest assured that I will give you a full rundown on each and every bite!
Miami Culinary Tours Launches
The Wynwood Art District Food Tour
Wynwood has become an epicenter of world-known street art, galleries and hosts some of the most talented chefs and one of a kind restaurants that now are part of the Wynwood Food Tour.
Miami, December 2013- The same group of passionate food concierge guides who brought you the South Beach Food Tour and Little Havana Food Tour have launched the
Wynwood Art District Food Tour
. Miami Culinary Tours is keeping their promise to showcase the best restaurants in Miami by expanding to the up-and-coming neighborhood of Wynwood.
"This tour has been designed to encompass the creativity and variety (in food and art) of Wynwood. We are very proud to include a worldly perspective by sharing the secrets behind the art and treating guests to tastes ranging from Russia, Japan, Peru, Puerto Rico and even some very local dishes." states Miami Culinary Tours founder, Grace Della. Stroll through the vibrant neighborhood of Wynwood learning how the area came to be, admire countless works of art and eat your way through it all. In a few hours you'll visit up to seven different locations, making it the most unique and only dining experience in Wynwood. Meet chefs who will explain the their savory dishes, discover hidden shopping for unique artifacts and gallery gems – and even catch a few artists working on their street murals. Our tour guides are all locals and therefore they grew up experiencing the change in art and food reflected in this world-know part of town. With a focus on "street art" and it's evolvement, we assure our guests will finish the tour with an abundance of knowledge regarding murals and their concepts." says Grace Della, Founder of Miami Culinary tours.
The Wynwood Food Tour stops at some of the best restaurants in the area including Wynwood Kitchen & Bar, located at 2550 NW 2nd Ave, Miami, FL 33127, where guests will have a juicy empanada with a side of creamy cilantro sauce and sweet, fried plantains sprinkled with cheese crema. The tour will then visit The Butcher Shop, located at
165 NW 23rd St, Miami, FL, where a beautifully presented cone filled with a variety of seven cold meats ranging from a smoked polish kielbasa to peppered salami will be served accompanied by a dark, Russian beer. The next stop is as Jimmy'z Kitchen, located at
2700 N Miami Ave, Miami, FL 33127,
where guests will enjoy a traditional Puerto Rican dish, the chicken mofongo – composed of
mashed, fried green plantains, garlic, olive oil, crunchy pork rinds, and chicken. Across the street you'll find the newest addition to Wynwood, SuViche, located at 2751 N Miami Ave, Miami, FL 33127, where a spicy Japanese-Peruvian fusion causa will be served. Cross back over to the west side of N Miami Ave to Pride & Joy, located at 2800 N Miami Ave, Miami, FL 33127. This stop will serve the most divine deviled eggs topped with tender pulled pork. The final stop at the Wynwood Food Tour is at the hidden location of Fireman Derek's World Famous Pies kitchen, 2600 N. Miami Ave Miami, FL 33127, where guests will take delight in the perfect ending to a food tour – a creamy, decadent and chilled key lime pie.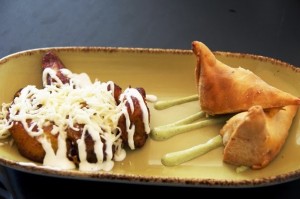 About Miami Culinary Tours
Miami Culinary Tours
, founded by entrepreneur and dining expert, Grace Della, has been running food tours since 2010. With a concentration in Miami's historic neighborhoods, the guided cultural walking food tours presents these experiences in several locations. The South Beach Food Tour runs twice daily at

12:00PM and 5:00PM

in the bustling streets of South Beach at $59/person. The Little Havana Food Tour takes place every Saturday at 12:30PM in the charming area of Little Havana at $59/person. The newest addition to this assortment of walking tours, the Wynwood Food Tour, runs every Saturday at 12:30PM at $69/person. These tours are excellent for travelers and locals alike, offering personal historical, architectural, cultural, artistic and epicurean insight from highly trained and passionate local guides. For more information or to make reservations, please visit
www.miamiculinarytours.com
. Miami Culinary Tours gladly accommodates private groups and customized tours for alternative days and times. E-mail info@miamiculinarytours.com.