Never miss a bite! Sign up here to receive new recipes and reviews straight to your inbox.
Craving sweets for breakfast? These Mini Chocolate Banana Muffins let you satisfy your sweet tooth first thing in the morning without an ounce of guilt!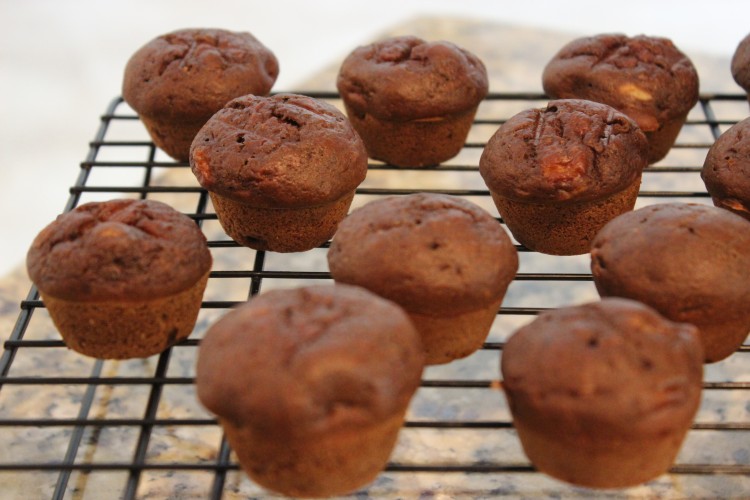 If you've been following along on Social Media, you know I spent the weekend in Armonk, NY — Westchester County, which is practically Connecticut. So when I tell you it was cold, it was cold. My Floridian self was layered in coats and scarves and super thick socks and still felt that bitter windchill. And then the snow. Ohhh the snow! I'm lucky I was able to fly out on schedule with no hiccups. Whew!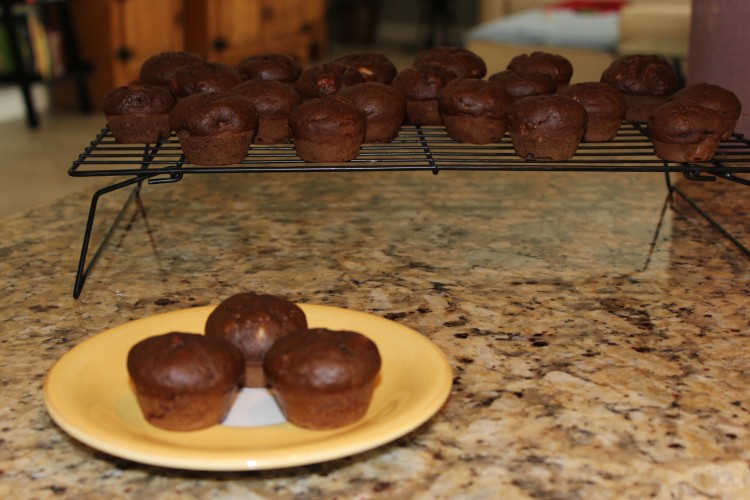 I was afraid I wouldn't get back with enough time to bake something for #LeftoversClub and get it out to my partner Faye from Live, Bake, Love before our deadline.
Silly me didn't think to get it done before my trip. Oops.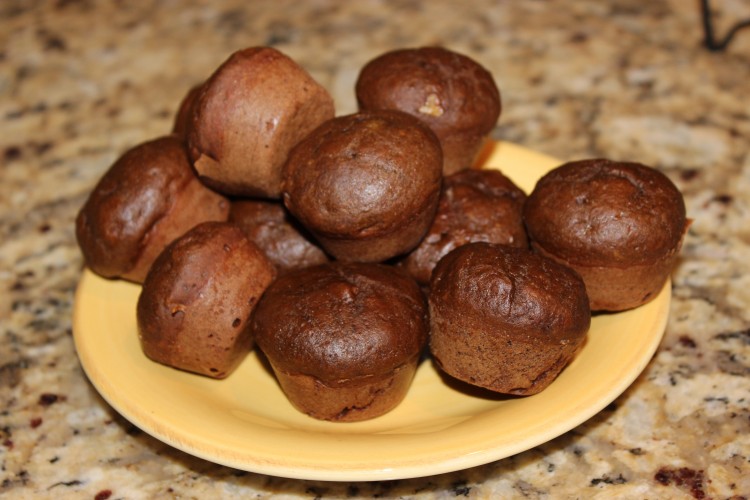 But I got home, got to baking, and got it out to Faye just in time. Mini Chocolate Banana Muffins would have made the perfect breakfast alongside a steaming hot cup of coffee on those mornings I woke up freezing in New York. I know Faye likes banana baked goods — she's made Banana Walnut Muffins with Brown Sugar Crumble and Banana Cake with Vanilla Bean Frosting, both of which sound absolutely delicious! These Mini Chocolate Banana Muffins aren't as decadent as her desserts but they are pretty freaking yummy. There's something about mini treats that everyone loves, especially when chocolate is involved! I swapped out some ingredients for healthier choices so we can all enjoy these muffins for breakfast without feeling any guilt. Honey and agave instead of white sugar, mashed bananas replace the butter and/or oil and almond milk to keep things nice and moist.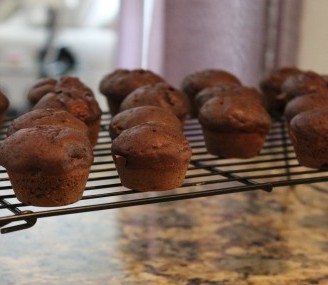 Chocolate without guilt?! Yes, please!
I hope Faye enjoys a Mini Chocolate Banana Muffin for breakfast as soon as she receives the package!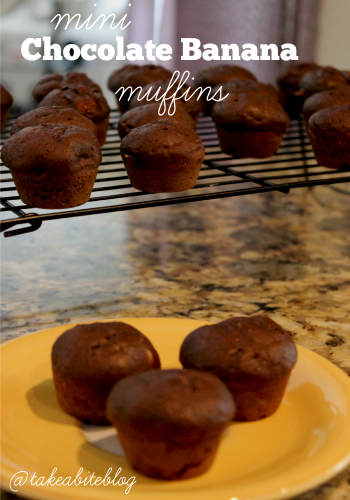 Mini Chocolate Banana Muffins
Author:
These Mini Chocolate Banana Muffins let you satisfy your sweet tooth first thing in the morning without an ounce of guilt!
Ingredients
2 tbsp honey
1/4 cup agave nectar
1 large egg
1 tsp vanilla extract
2 ripe bananas, mashed
1 1/2 cups ap flour
1 tsp baking powder
1 tsp baking soda
1/2 tsp salt
1/4 cup dark cocoa powder
1/2 cup unsweetened almond milk
Instructions
Preheat oven to 350 degrees. Grease a 12-cup mini muffin pan and set aside.
Add honey, agave, egg, vanilla and mashed bananas to the bowl of a stand mixer and beat until combined.
Add flour, baking powder, baking soda, salt, cocoa powder and milk and mix well.
Scoop batter into the prepared muffin tin and bake for 12 minutes or until a toothpick inserted into the center comes out clean.
Allow to cool completely on a wire rack.
Notes
Adapted from Shugary Sweet's Skinny Banana Chocolate Chip Muffins: http://www.shugarysweets.com/2014/01/skinny-banana-chocolate-chip-muffins#_a5y_p=3162461
Want to join us for next month's #LeftoversClub swap? Join here!