We are quickly approaching every football fan's favorite day, Super Bowl Sunday! While I do love my Philadelphia Eagles, I'm not a huge fan of sitting in front of the TV to watch a game. There had better be other things going on, like people to talk to, games to play, and of course food to eat! Everyone knows the best part of any football party is the food. It's usually total non-health food: wings, burgers, pizza, beer, creamy dips, chips, etc… But it's all so delicious you just can't help yourself! Someone has to be the health nut and bring something on the lighter side. That is exactly what I'm here for.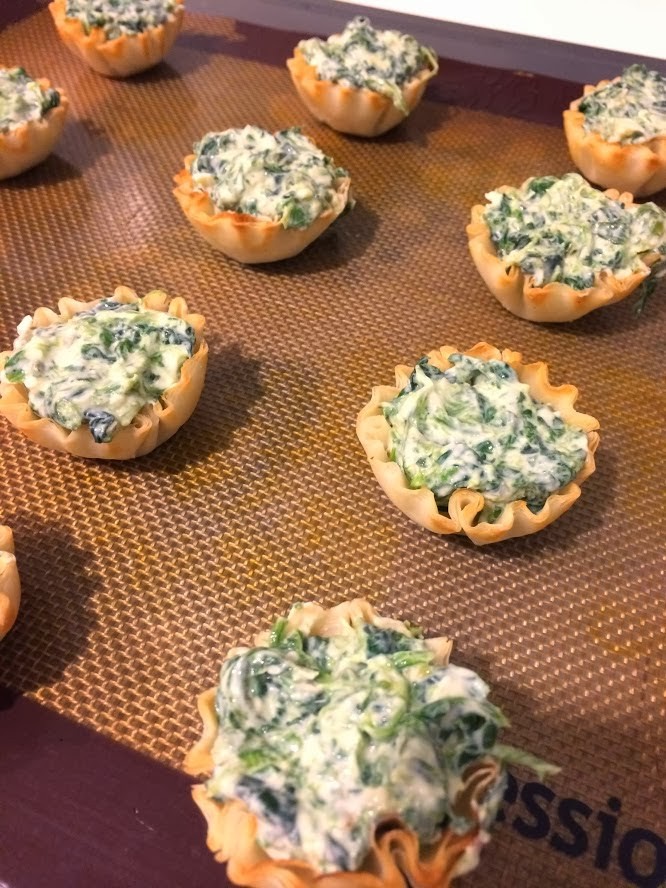 I've got a cute and yummy little appetizer that you can bring to your next football party coming up, or save for the big game day next month. These Mini Spinach Cups are perfect little one-bite snacks that won' make you feel weighed down and gross if you have more than one (which you know you will). You can also get two dishes out of it by baking the extra in a dish and serving it as spinach dip.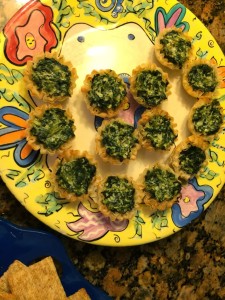 Mini Spinach Cups
Makes 16 cups

1 package Athens Mini Phyllo Shells
1 10 oz. package frozen spinach, thawed and drained
8 oz. fat-free plain Fage Greek yogurt
8-10 garlic cloves, minced
1 tbsp Gourmet Garden Oregano
1/2 cup grated Parmesan Reggiano
Salt and pepper

Preheat the oven to 350 degrees.

Take out the shells and let thaw for 10 minutes. Mix the yogurt, garlic, Oregano and Parmesan in a bowl. Fold in the spinach. Season with salt and pepper to taste. Scoop a spoonful of the spinach mixture into each cup. Bake for 10 minutes or until the edges of cups appear crispy and slightly browned.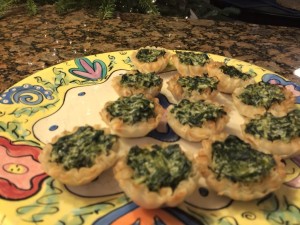 Join me and some of my blogger friends as we gear up for all the football parties coming up as we get closer to Super Bowl Sunday. We've got lots of yummy apps for you to make!