Never miss a bite! Sign up here to receive new recipes and reviews straight to your inbox.

Disclosure: This post has been compensated by CollectiveBias, Inc. on behalf of its advertiser, ZonePerfect. #SnackandRally #CollectiveBias
ZonePerfect® Nutrition bars make the perfect, easy crust for Mini White Chocolate Blueberry Pie!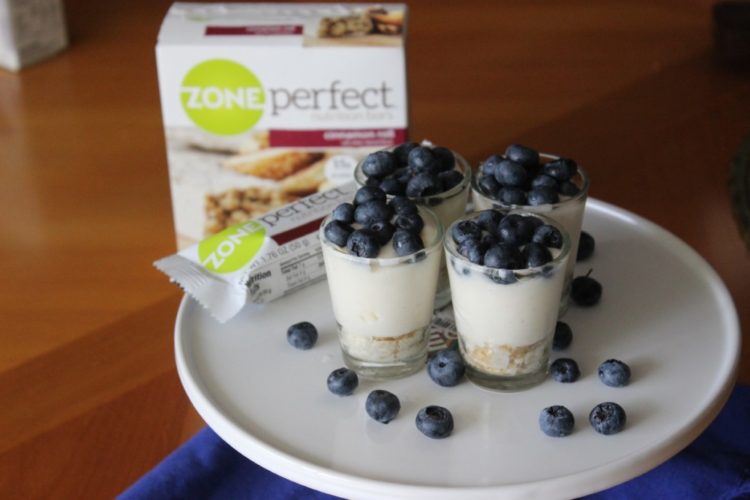 I know I sound like a broken record, but my life is seriously nonstop. It may seem like I have a lot time to myself, since I work from home and all, but it really just means there is more on my plate, staring me in the face (like cleaning and laundry, for instance.) When I'm not working at home, I'm running around to various restaurants, meetings, and events.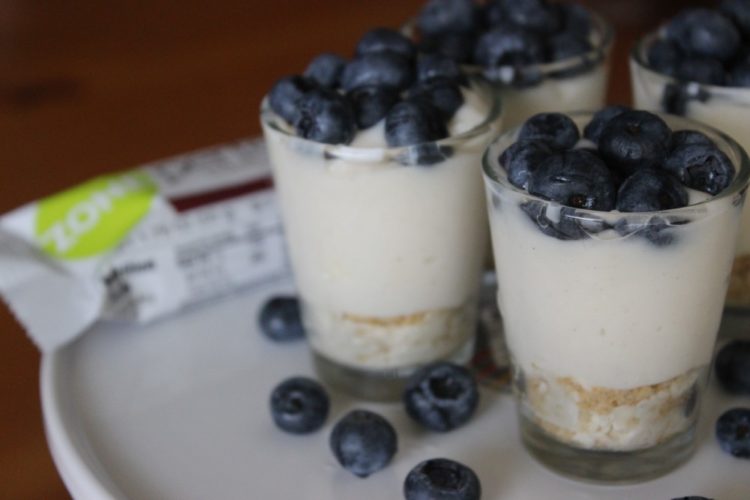 I'm not complaining at all; I love my job and my lifestyle. It's pretty awesome — and when you're that awesome, you need a snack as awesome as you are. ZonePerfect® Nutrition bars are perfect for that high energy lifestyle that I am totally engulfed in. I like being able to stash a healthy snack option in my bag for those moments when hunger pangs start to set in and I just need something to hold me over until one of my food-filled dinners or events.  ZonePerfect bars do exactly that — they have no less than 10 grams of protein, which is great for satisfying cravings and keeping you full until your next meal, not to mention they taste really good! They are also a good source of fiber and contain NO high fructose corn syrup.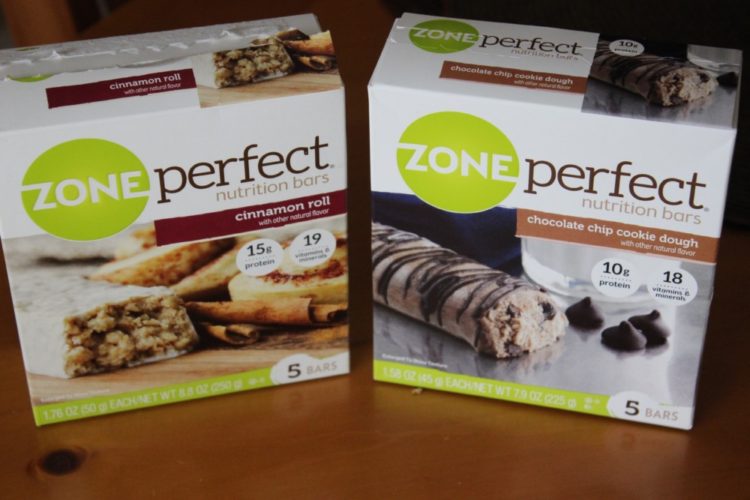 I found them easily in the Diet and Nutrition Bar section at my local Walmart. There's a good variety of flavors to choose from. My favorite is the Chocolate Chip Cookie Dough and coming in a very close second is Cinnamon Roll.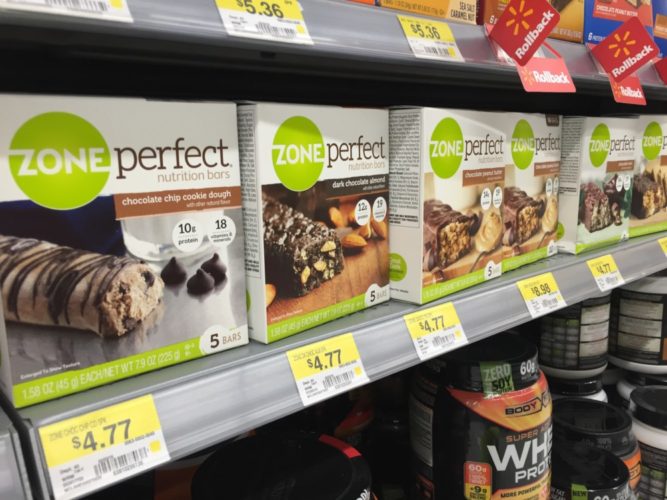 Although I love having ZonePerfect bars as a healthy snack option, there are other yummy ways to enjoy these bars. Mini desserts are the way to go when you don't want to overindulge, but still need to satisfy that sweet tooth. Mini desserts using healthier ingredients like Greek yogurt and blueberries make them even better! Instead of the typical crushed graham crackers and melted butter concoction that most pies use for a crust, I decided to use the Cinnamon Roll flavor ZonePerfect bar instead! I know — I'm a total genius. Simply chop up the bars and press them down into the bottom of a shot glass, top with your super simple, no bake, healthy pie filling, and add fresh, vibrant blueberries (or any berry you prefer). It's a fun way to enjoy ZonePerfect and quell those dessert cravings at the same time.
You're welcome.
PS- Head over to your nearest Walmart store and save up to $4 when you buy 2 boxes of ZonePerfect®!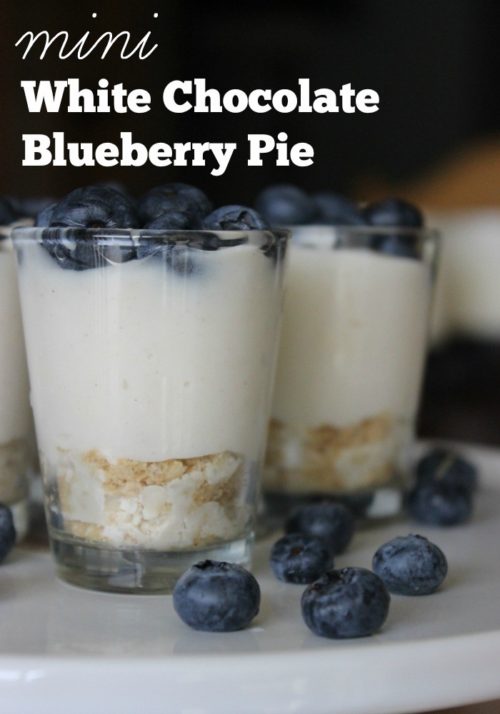 Mini White Chocolate Blueberry Pie
Author:
ZonePerfect® Nutrition bars make the perfect, easy crust for Mini White Chocolate Blueberry Pie!
Ingredients
(1) 1 oz. package sugar-free, fat-fee White Chocolate pudding mix
1 cup unsweetened almond milk
6 oz. non-fat, plain Greek yogurt
1/4 tsp cinnamon
1 Cinnamon Roll ZonePerfect® Nutrition Bar
Fresh blueberries
Instructions
Combine pudding mix and milk and stir until well combined.
Fold in the Greek yogurt and mix until smooth. Refrigerate for at least 10 minutes.
Slice the ZonePerfect® Nutrition Bar 4 times vertically, and 12 times horizontally so you can have small pieces of the bar.
Use your fingers to press 8-10 pieces firmly down at the bottom of a 1 1/2 oz. shot glass.
Top with approximately 2 tablespoons of the filling or until just before the top of the glass.
Add fresh blueberries on top. Keep refrigerated until ready to serve.