Never miss a bite! Sign up here to receive new recipes and reviews straight to your inbox.
Disclosure: This is a sponsored post by Naked Nutrition. All product information and images have been provided by the sponsor. This post also contains affiliate links. By clicking on and shopping through these links, you are helping to support my small business. Thank you!
Protein shake fans, this one's for you! Naked Nutrition offers all different kinds of additive-free protein powders, including vegan options, and other dietary supplements to support an active lifestyle.

I know not everyone is on the protein-shake-making wagon, but for me — it's my go-to breakfast every morning after the gym. I use the same main ingredients all the time, and switch it up when it comes to protein powders. Lately, I've been loving this plant-based milk. I like to add cinnamon, ginger, and a handful of spinach, and recently started using flaxseed meal.
I have used Naked Nutrition Pea Protein Powder, which is made with raw yellow peas grown in the U.S. and Canada. That's it — one ingredient. So, you can see why the brand is called naked. Their products are made with pure, natural ingredients. The pea protein has a whopping 27 grams of protein and 5.7 grams of BCAAs per serving. It is also gluten-free, vegan, non-GMO, and soy-free with no artificial sweeteners, flavors, or colors. I have also tried the Collagen Protein (not vegan) which is made from pasture-raised and grass-fed bovine hides from Europe. Again, there are no artificial sweeteners, flavors, or colors. It's gluten-free, dairy-free, non-GMO, hormone-free, soy-free, paleo and keto friendly, and there are 9 grams of protein and .6 grams of BCAAs per serving. Collagen helps to promote joint health, youthful skin, healthy hair, protecting cartilage and bones, and workout recovery.
Both of these powders are pretty plain and definitely need something else added for flavor. I do prefer the collagen protein to the pea protein but even so, I like more flavor to my shakes. Luckily, at the same time I was trying out these proteins, Naked Nutrition also sent me their Powdered Peanut Butter, which was a great way to add more flavor and oomph to my shake.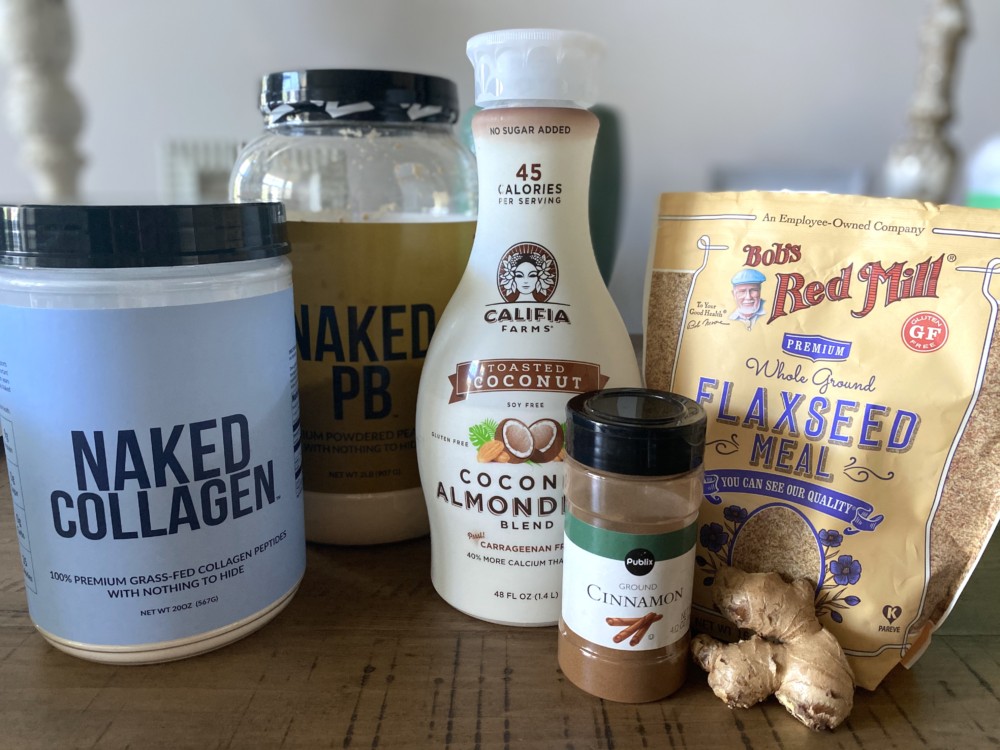 The powdered peanut butter is actually my favorite Naked Nutrition product, and one I continue to use every so often. I don't love peanut butter — I'm more of an almond or cashew butter girl when it comes to nut butters. However, this PB powder adds a lot of delicious flavor to my shakes, without adding too many calories or fat. Again, there is only one ingredient here: slow-roasted, non-GMO peanuts, grown on U.S. farms, that are mechanically pressed to remove fat and oil. There is no added sugar or salt, no artificial sweeteners, flavors, or colors, and it has been third-party tested for heavy metals. The peanut butter powder is gluten-free, vegan, soy-free, preservative-free, and has 6 grams of protein and .9 grams of BCAAs per serving.
One of the newest products that Naked Nutrition has put on the market is their Keto Fat Bomb, which appeals to the massive Keto diet trend of the moment. It's a powder supplement that can easily be added to your shakes or even just mixed with water. The two-ingredient supplement is made with high oleic powdered sunflower oil — which supports lean muscle building, preserving lean muscle mass, and reducing body fat — and powdered MCT oil, which aids the process of excess calorie burning, resulting in weight loss. It's gluten-free, soy-free, non-GMO, with no artificial sweeteners, colors, or flavors, and packs in a whopping 30 grams of fat and only 1 gram of net carbs. I have not tried this particular product, so I can't personally vouch for it, but my boyfriend has and he likes using it in his shakes.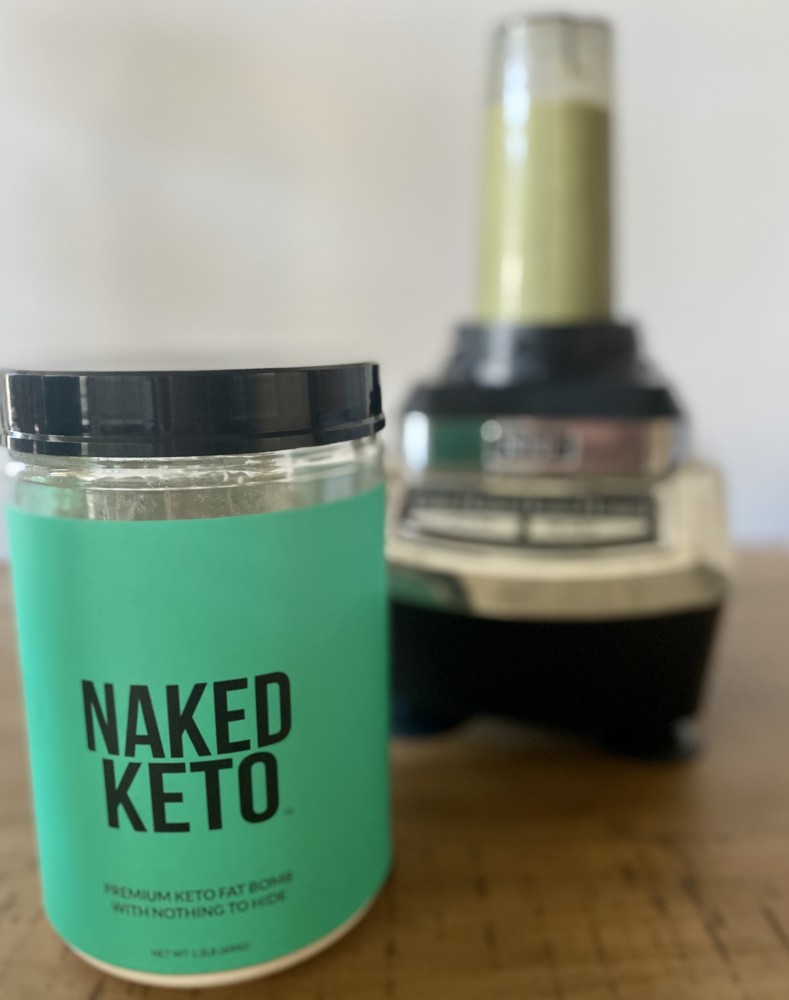 Aside from protein powders, there is also a Green Superfood Powder, L Glutamine Powder, Chocolate Protein Bars, and more. Check out the variety of protein-filled products available at Naked Nutrition. There are also recipes suggestions — perfect for those who may be new to using protein powders and want some guidance. Make sure to also follow Naked Nutrition on Instagram and Facebook for more fitness and nutrition information, recipes, and recommendations.
Side note and important disclaimer about BCAAs, MCT oil and any other supplements mentioned in this post: As always, be sure to read labels and always speak with your healthcare provider about taking BCAAs or any kind of dietary supplement. Everyone's body is different. What works for one person, might not for another. I am not a health professional, this blog simply includes my personal opinions about the products I have tried, and information about the products that the sponsor has provided via their website.