Never miss a bite! Sign up here to receive new recipes and reviews straight to your inbox.
Disclosure: I received complimentary admission to various events at Nantucket Wine and Food Festival. Special thanks to friends Mike and Heather for providing accommodations. As always, all opinions are 100% my own.
Nantucket was never on my radar as a child growing up ten minutes from the beach in South Jersey. In fact, I had never even been to New England until this past year. We didn't really spend much time visiting other beach towns or islands because we had our own just a few minutes down the road. 
There is absolutely zero comparison between Atlantic City and Ocean City, NJ and places like Martha's Vineyard and Bar Harbour — but we had our beaches and our vacation-like lifestyle during the summers, so there was no need to seek out others.
That was then. This is now.
After spending two weeks on Nantucket and a weekend in Maine a couple months later, I can confidently say I want to "summer" in New England every year for the rest of my life. It's such a different world than what I knew in New Jersey and what I know now in South Florida, and I'm so ready to be part of it.
Nantucket hosts its annual Wine and Food Festival mid-May, the weekend before another annual event, Figawi, a sailing regatta that gives back to local charities, but also pretty much turns the entire island into one big party during Memorial Day Weekend. With an invitation to attend and cover multiple Wine & Food Festival events, a friends' place to crash at, and a boyfriend who'd be sailing in the race, it was obvious what the outcome would be…
Two weeks on the island. Sure, some of it was considered "work," but for the most part, I was disconnecting and enjoying myself, breathing in the salty air and cool wind, and living that relaxed, chill Island lifestyle.
The "work" part of the trip, aka Nantucket Wine and Food Festival, was filled with fresh seafood, fun music and entertainment, and lots and lots of wine. The schedule of events was jam-packed, with many happening at the same time as others — there's no way anyone could attend everything. There were wine seminars and wine tastings, dinner parties in private homes and outdoor luncheons, and of course multiple walk-around tasting events too. Restaurants and chefs, not only from New England, but all over the country, were featured throughout the five-day event, as well as many different wineries and exhibitors.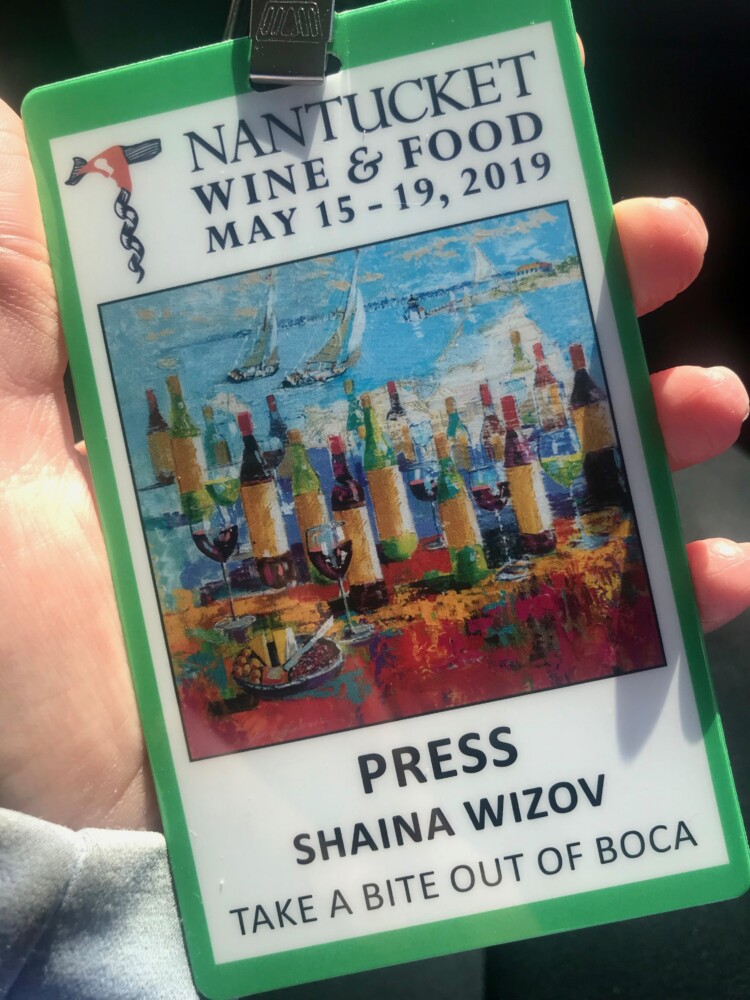 I kicked things off on Day 1 of the festival at the Gala Afterparty, a Southern-themed event at The Nantucket Hotel highlighting Texan chefs, Texas-style live music and Woodford Reserve whisky drinks. It was a fun night, and there was lots of yummy Southern food — but the best thing I had was the vegan dark chocolate from Chef Katherine Clapner of Dude, Sweet Chocolate. Thankfully, Chef Katherine and her chocolate made many more appearances during the festival, so you know I definitely had my fill of sweets.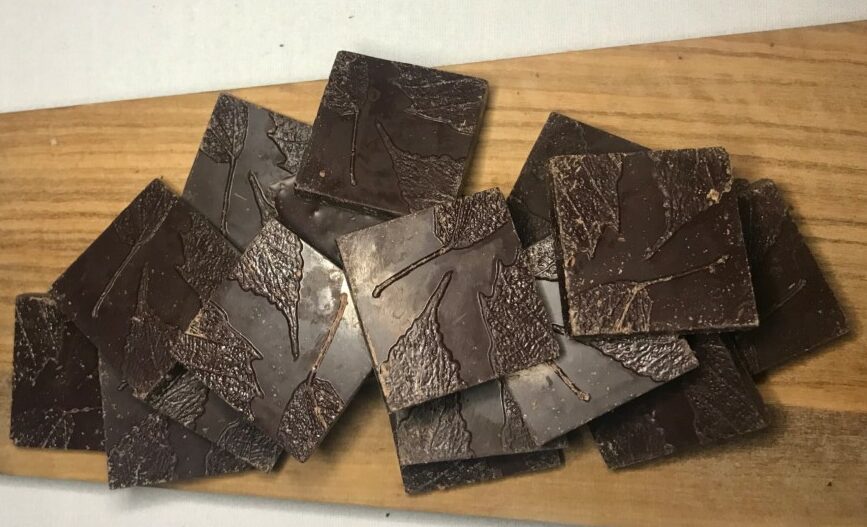 The next day was all about indulging, and learning about my favorite drink. The Lobster and Champagne Luncheon was a three-course lobster feast prepared by chefs from Newport, Naples and Nantucket, featuring three renowned producers of Champagne who paired their bubbly with each course. 
We sipped on NV Taittinger, Brut La Frachaise, paired with lobster carpaccio with pistachio, poppy, pollen, fennel, beet and citrus. Next was NV Champagne Jeeper, Grand Reserve, served alongside a chardonnay-poached lobster medallion with pickled onion and asparagus. For the final course,  NY Delamotte, Blanc de Blanc was poured and paired with lobster and scallop ravioli with sweet pea and morel mushroom ragout, crispy Island Creek oysters and champagne buerre blanc. 
The food was incredible (aside from the ravioli, I was ok with the rest) and it was quite a treat getting to have such fresh and local New England seafood, especially when paired with something equally as refreshing. When it comes to champagne, Taittinger is always a winner in my book. The other two were completely new to me, and very good, so I enjoyed having the opportunity to taste two varieties I may not have otherwise known about it.
I attended the Culinary Tent and Grand Tasting events, both being walk-around food and wine tastings, but the Culinary Tent also had some really cool and unique vendors, one of which I ended up forming a working relationship with — Winebars, a simplistic, modern and chic way to display and store wine. 
There was more food and wine (especially rosé) at the Grand Tasting than one would know what to do with; however, there is one sampling that still stands out in my mind — the gluten-free Korean BBQ chicken wings from Massachusetts-based restaurant, Deadhorse Hill.
When I wasn't wining and dining at Festival events, I was sightseeing all over Nantucket — from one end to the other, taking in all of the coastlines, the beautiful architecture and scenery, and learning about the history and culture of the island. 
I visited the Whaling Museum, saw the grand opening of a play by  the Theatre Workshop of Nantucket, and even got in a few awesome workouts at Nantucket Cycling and Fitness. I dined at top Nantucket restaurants like Ventuno (had the most amazing 72-hour slow-roasted and grilled lamb shoulder), The Charlie Noble (killer fries) and Tree Bar at Town (very cool outside bar and great sushi), brunched and happy hour-ed at Nantucket's newest hotspot, Or, The Whale (love everything about this new place in town), checked out the super popular Cisco Brewers and Sandbar at Jetties Beach, and pretty much was living my best life possible. 
If Nantucket is on your travel bucket list, it's time for you to get to it! The weather is beautiful (although it was chilly while I was there the second half of May) and there is a lot to do and see. It was one of the most memorable trips I've taken, and I can't wait to do it again next year!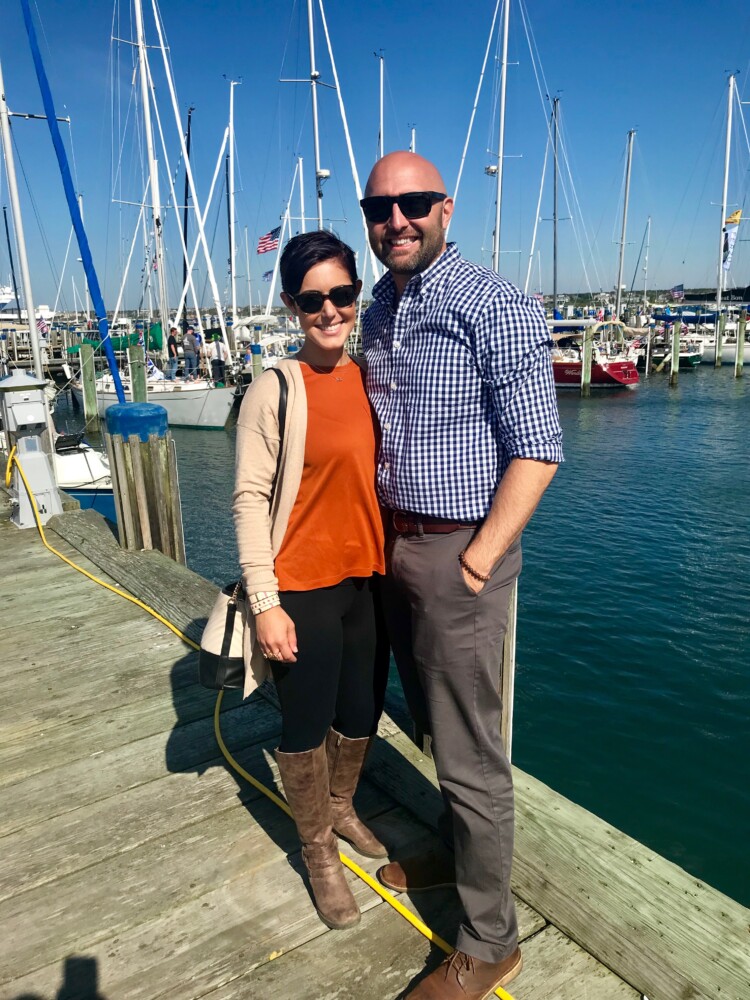 If Nantucket Food and Wine Festival interests you — and why wouldn't it?! — the dates for next year's event are May 13-17, 2020, so save the date! I highly recommend extending your stay either before or after the Festival and getting to know Nantucket the way I did. For additional recommendations, feel free to send me an email!