Never miss a bite! Sign up here to receive new recipes and reviews straight to your inbox.
Disclosure: This post was sponsored, and paid for, by SunTrust.  All opinions are my own.
Happy National Entrepreneurship Month! SunTrust is celebrating by offering small business owners a Small Business Best Practices Guide on their website that covers six important areas of financial management for small business owners.
Bidding farewell to a 9-5 office job and branching out on your own can be a scary thing, but it seems to be the thing to do for us millennials. Growing up, I was never really the girl with an after-school job — I worked as a camp counselor in the summer and had a couple of steady babysitting gigs on weekends. I did have a job at the mall in my senior year of high school during the holiday season, but once I landed the lead in my high school's production of Aida, those working days were over. After graduating, I worked at a local gym and at the college TV station while enrolled at Rutgers University. I moved to South Florida in 2011 because I wanted to start brand new. I wasn't having any luck with finding a TV production job in the Tristate Area, and felt ready for change. Little did I know just how much change this move would bring into my life…
After two jobs working for other people, one larger corporation and one small family-owned business, I realized that I only liked answering to one person — me. Although I had wonderful experiences with each of these jobs and am extremely thankful for the people I met and the things I learned, there was always someone else that I needed to go through to get anything done. There was one particular moment when an awesome idea I had was shut down by corporate — it was too out-of-the-box and creative, I suppose. That was the moment I knew I had to take my passion and run with it…
Take A Bite Out of Boca was already in the works and was garnering quite a following, but it was then and there that I knew I wanted to make more out of this little thing called a blog, still something rather new at the time. I found a job where I could work from home and make my own hours, giving me the ability to work at growing Take A Bite Out of Boca into a real brand that people can learn from, trust and respect. Working from home allowed me to attend events that I may not have otherwise had the time for, where I was able to network and get my name out there; I was able to travel to blogger conferences without needing permission for time off, where I met various brands and formed relationships that turned into blog partnerships; I was able to create recipes in the comfort of my own kitchen, many of which were sponsored, turning Take A Bite Out of Boca into a profitable entity. Over the past six years, Take A Bite Out of Boca not only collaborates with brands on recipe promotion and development, but it's also become a platform for local businesses to promote their specials and events, a social media consulting and management company, and a host of several local private and public events.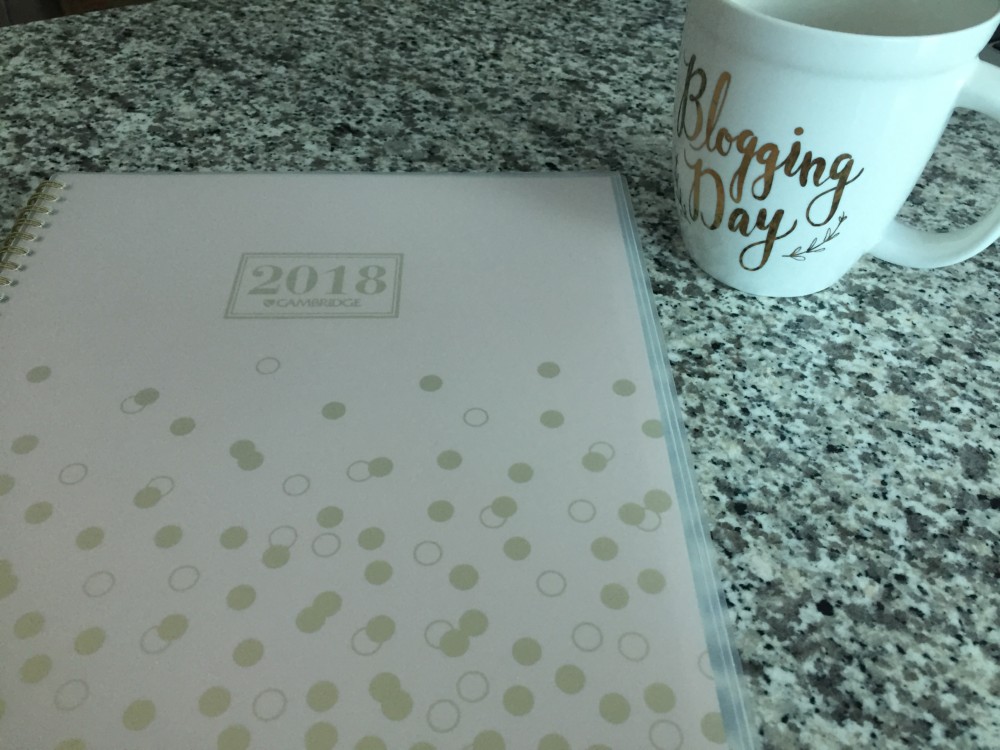 Looking back, there is a lot that I wish I had known when starting out. First of all, working for yourself means you need to make sure you follow your finances very carefully — something I still have trouble doing. You need to find and pay for your own health insurance, take care of your taxes, and stay on top of all your 1099 forms, invoices and incoming payments, and keep records of all receipts, gas, mileage, and so much more. There are three main things I wish I had taken care of in the very beginning: filing for a Tax ID number so I wouldn't have to use my social security number for everything (still working on this, by the way), having a separate credit card for all business expenses, and, most importantly, learning the meaning of the word budget.
SunTrust's Small Business Best Practices Guide includes helpful tips covering a range of useful topics. I wish I had this back in 2011 when Take A Bite Out of Boca was born! There are various checklists that can help any small business owner take an idea and run with it — without running out of steam! Whether you need advice on how to start or grow your business, control cash flow, increase profitability, protect your assets, or plan for a business transition, SunTrust's Small Business Best Practices Guide has your back. While there are some aspects of the guide that don't pertain to my particular type of business since I don't have overhead or employees, those of you who are looking to build a business from the ground up will find the "Starting Your Small Business" checklist extremely helpful.
The "Controlling Your Cash Flow" checklist is one I will be using. For instance, it talks about actively managing invoicing and tracking receipts — something that I, as an independent contractor, have to do. Thankfully, I'm a pretty detail-oriented person. But in the beginning? Nope! It took some time for me to develop and execute a good plan for staying organized. So that's my first piece of advice to an entrepreneur who is just starting out. Figure out an organizational plan that works for you. Don't copy someone else's, because each of our minds works differently when it comes to these types of things. Find something that YOU can work with.
I took a look at the "Increase Profitability" checklist and the very first thing jumped right out at me: 'Owner Productivity: Actively manage your most valuable resource: your time. Focus your energy on the most important business activities and delegate tasks for better leverage'. This could not be more true. DO NOT waste your time working on something that isn't going to grow your business, get the word out, or make you $$$. This is something I'm always struggling with. In the past, I've been quick to say yes to every event I'm invited to, but I've learned over the years that it's okay to say no. There's my second piece of advice: You don't always have to say yes to everyone and everything.
"Growing Your Business" is probably the most important checklist of all. It talks about the importance of setting goals and targeting business opportunities, two crucial factors in entrepreneurship. Something I like to do at the beginning of each month is write down a small list of attainable goals, and as the month continues, I'll track my progress. Examples of these goals include increasing the amount of my Instagram followers, locking down a certain amount of sponsored posts, or landing the opportunity to host a particular event. And so we come to my third piece of advice: Start out the month with a list of goals. Pay close attention and give yourself progress updates each week. You may not be able to check off everything on the list the first time around, but I guarantee you will eventually!
Let's recap: SunTrust's Small Business Best Practices Guide is the perfect tool for new small business owners, offering a bevy of checklists to help you on your journey. There are specific aspects of the guide that stood out to me, helping me to configure three key pieces of advice for those of you starting out on your own: 1) Figure out an organizational plan that works best for you; 2) You don't need to say yes to everyone and everything; and 3) Start out the month by making a list of goals you want to achieve.
Click to check out the Small Business Best Practices Guide on SunTrust's website. Good luck!