Never miss a bite! Sign up here to receive new recipes and reviews straight to your inbox.
Disclosure: I was invited to dine as a guest of Prezzo and received a complimentary meal in exchange for this post. As always, all opinions are 100% my own.
South Florida restaurateur Burt Rapoport's popular Boca Italian eatery, Prezzo, has changed things up with a new, young chef who is making his mark with his unique, creative additions to the menu.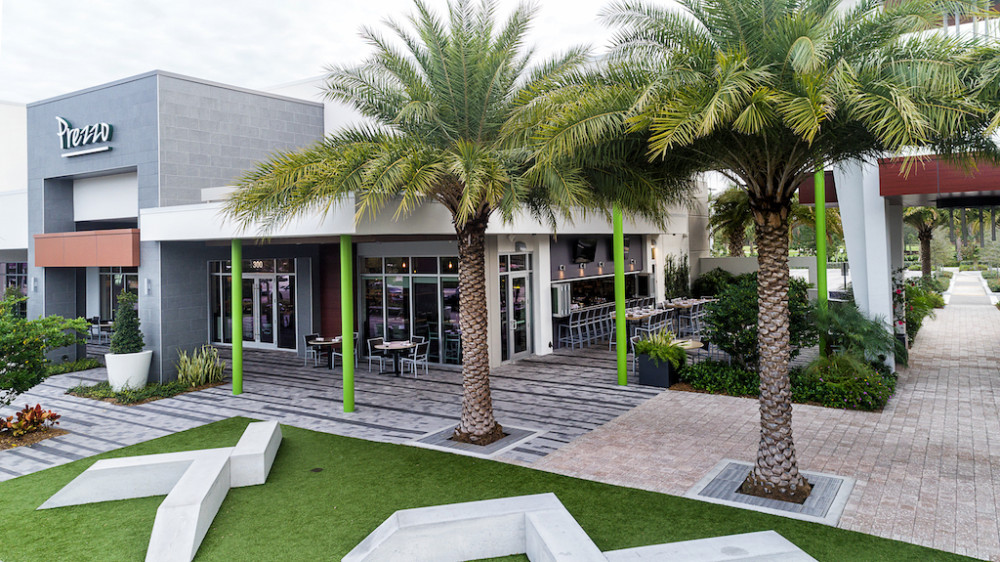 Executive Chef Patrick Delay joined the Prezzo team back in August 2018, only to become the youngest chef in the Rapoport's family. Not only is Chef Patrick bringing some fresh new ideas to the restaurant, but he's bringing some impressive cooking skills too. He was nominated for the Eater 2019 Young Guns award, which aims to honor the up-and-comers in the dining industry. The winners will be announced this summer — fingers crossed for Chef Patrick!
You might know Chef Patrick from other local restaurants, most recently The Rebel House, also in Boca Raton. I've known this talented chef for quite a few years, and he has always knocked it out of the park with his cooking. Prezzo's decision to bring in Patrick was a smart one!
Just last month, Chef Patrick unveiled some new menu additions, and it didn't take long before they proved to be a total hit with diners.
One of the most popular items by far is the quinoa and squash salad. It's offered on the regular menu as a full portion, but also comes in a lunch-size portion on the special 12 for $12 lunch menu, available Monday–Friday, 11:30 a.m.–2:00 p.m and includes a choice of iced tea, coffee or soda. I honestly could eat this salad every day. Even the lunch portion is enough to fill you up — but I promise it won't weigh you down. This hearty yet healthy salad has the perfect balance of colors, textures and flavors, and is 100% gluten- and dairy-free. A mixture of quinoa and arugula is topped with tender roasted chicken, dried cranberries, roasted butternut squash and zucchini and pumpkin seeds, and tossed in a balsamic vinaigrette. Chef Patrick said this is easily their best-selling lunch dish, and I can totally understand why.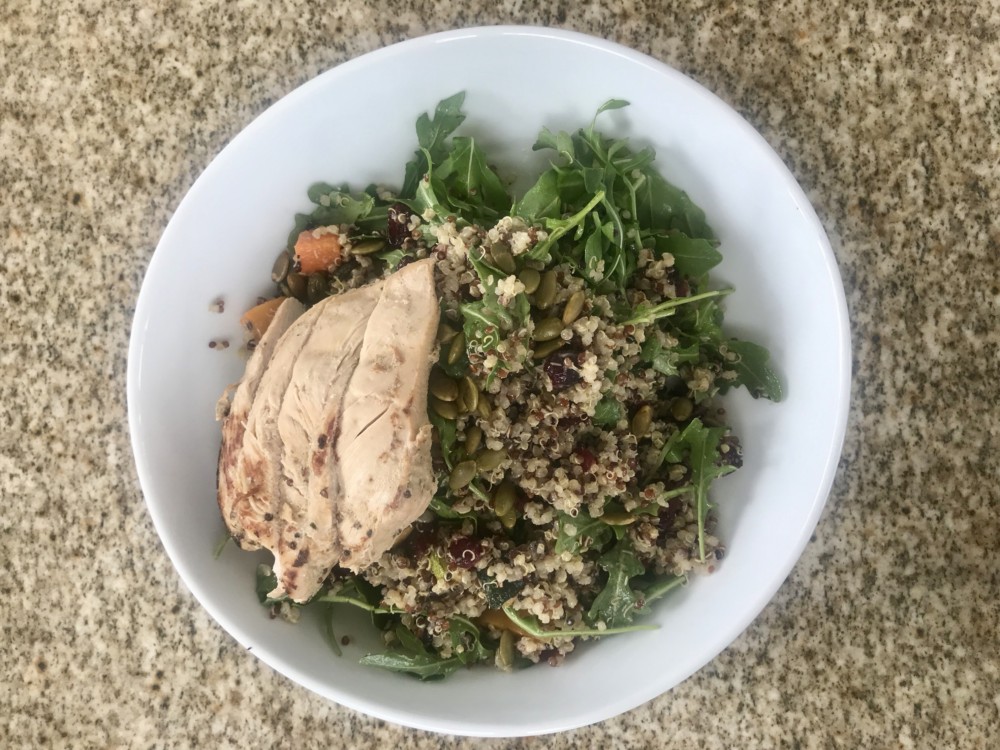 These new menu items cater a lot to those with dietary restrictions. For example, the lasagna is now gluten- and dairy-free as it uses butternut squash in place of pasta noodles, and uses mushroom and eggplant instead of meat in the bolognese sauce. The classic chicken marsala comes with cauliflower "cous cous," and there is also an option for guests to swap out pasta for spaghetti squash in their dish.
But spaghetti squash isn't just an ingredient alternative; it's the star of one of the new dishes too. The spaghetti squash pomodoro, a play on the traditional pasta dish, is filled with such great flavor that you won't even miss the carbs. It's topped with toasted pumpkin seeds and parmesan — but it's no problem at all to omit the cheese if you are also vegan or dairy-free.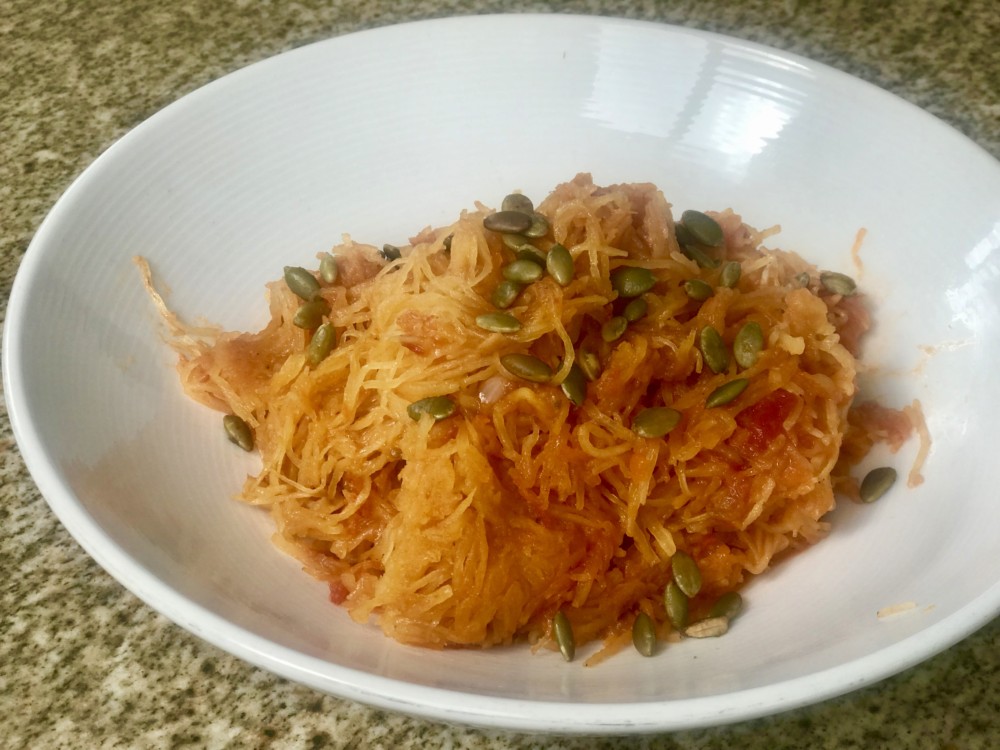 Prezzo has also jumped onto the "build-your-own" craze with a new section on the menu that allows guests to create their own entrée. You can choose a protein (I got the pan-seared Atlantic salmon), sauce (salsa verde, please!) and a side dish (wood-fired Brussels sprouts always get my vote). The fish was cooked beautifully, although I do wish there had been more sauce — it was so bright and full of herbs, I wanted to practically bathe the fish in it. Those Brussels though, with the pancetta, goat cheese and pepper jam… SO good.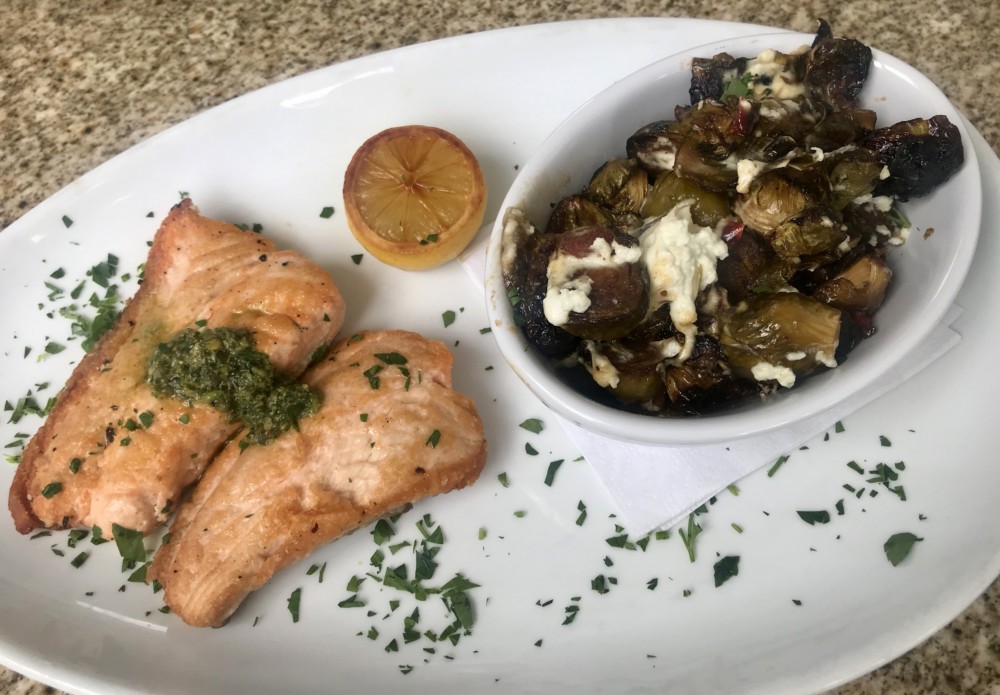 Rapoport's nailed it when they first added these tasty sprouts to the menu at their West Delray restaurant, Burt & Max's, and I am so excited to see it now here at Prezzo. It's gluten-free, and if you can't have dairy, feel free to omit the goat cheese — but you'll kind of be missing out. Thank God I can have goat's milk dairy, because I truly think the sweet and tangy flavor of this cheese adds incredible depth to this dish. The salty pancetta and the heat from the pepper jam round everything out. It's perfect as a side, but makes an awesome appetizer too!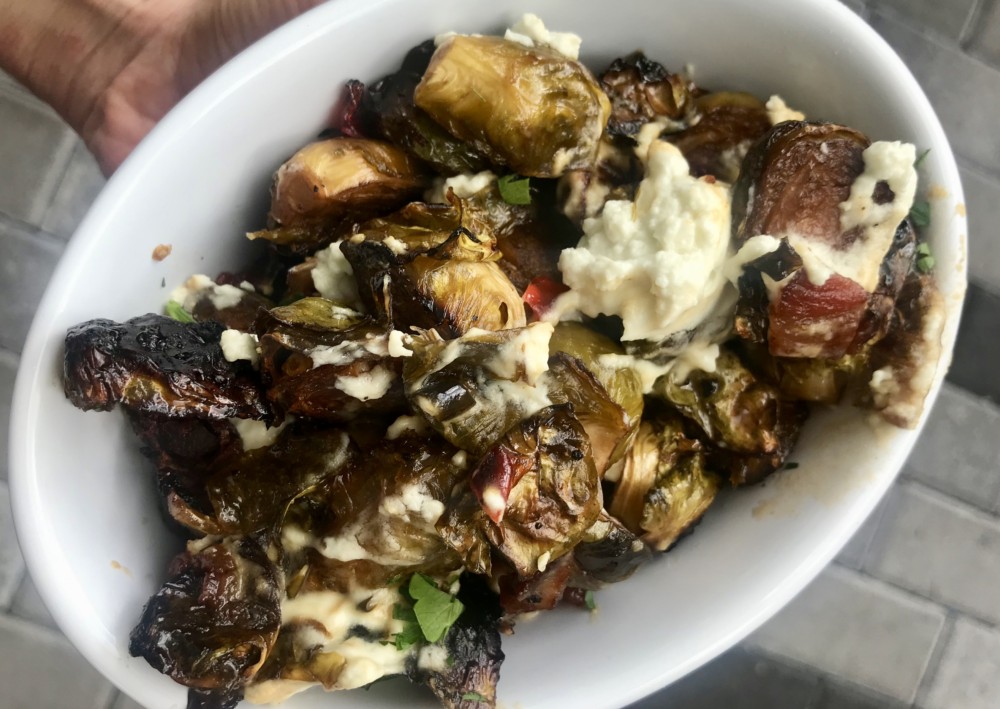 Chef Patrick is a breath of fresh air at Prezzo, and his food is making waves. If you thought Prezzo was all Italian pizza and pasta, you thought wrong. This new menu is filled with creative twists on traditional favorites, and then some. You can really taste the love and dedication put into each dish.
Don't miss local band, The Edge, on Thursday nights from 8-9:30pm, performing today's hits and the classics out on the patio. There's also a daily Half-Price Hour special from 4:30-5:30pm when guests can buy one entrée and get the 2nd entrée for half-price. Both entrées include a choice of soda or iced tea. Get your happy hour on Monday through Friday from 11:30am-6pm and Saturday and Sunday from 5-6pm with drink specials on wines by the glass, and half-price beers, signature cocktails and select spirits. There is also a bar bites menu available at the bar from 4-6:30pm.
Prezzo is located at 5560 North Military Trail in Boca Raton. The restaurant is open for lunch and dinner Monday through Thursday from 11:30am-9pm and Friday from 11:30am-10pm. It's open for dinner only on Saturday from 4:30-10pm and Sunday from 4:30-9pm. Guests can book the entire restaurant for a private party on Saturday and Sundays from 11:30am-3pm with a minimum of 40 guests.