Never miss a bite! Sign up here to receive new recipes and reviews straight to your inbox.
Disclosure: I was invited to dine as a guest of Sea Level at the Fort Lauderdale Harbor Beach Marriott Resort & Spa. No monetary compensation has been received for this post. As always, all opinions are 100% my own.
Javier Jaramillo was recently appointed as the new executive chef at Sea Level Restaurant and Ocean Bar, the oceanfront dining destination at the Fort Lauderdale Harbor Beach Marriott Resort & Spa, a prime choice location for those visiting the Fort Lauderdale area and even for locals looking for spectacular views and top-notch dining. You may recognize Chef Javier from his time as a sous chef at the Four Seasons Resort in Palm Beach, and senior sous chef at the Marriott International West Palm Beach.
While he's been careful not to change any of the Sea Level signature dishes, he has taken a few liberties to make it his own. With Puerto Rican roots and lots of cooking experience while living on the island, he has brought a Caribbean flare to the menu, featuring lots of Florida's best fresh produce and quality ingredients.
Whenever I get a chance to dine at one of the many Fort Lauderdale beachfront restaurants, I have to pinch myself. It's so awesome to be able to call this gorgeous place home. I try not to take these moments for granted — you know, sipping cocktails at sunset footsteps away from the ocean, enjoying an incredible meal prepared special by the Executive Chef and their team while surrounded by interesting, creative, and downright fun people, and be able to call it "work."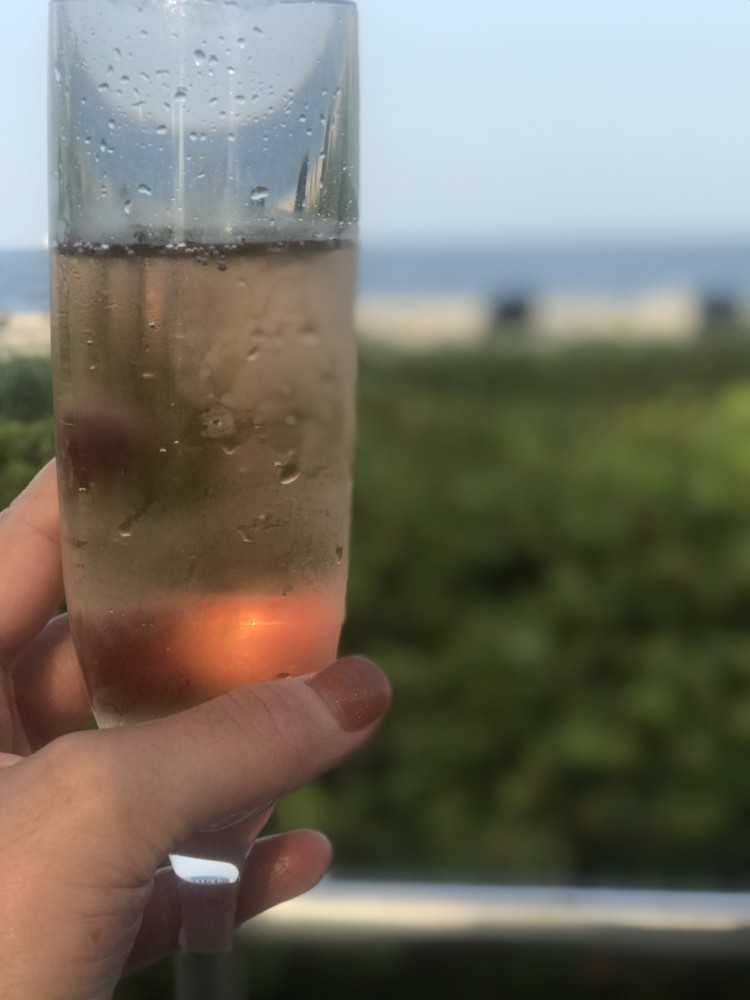 Speaking of which, we definitely did some work at Sea Level. A group of local media and influencers had the amazing opportunity to meet the new Executive Chef Javier and enjoy a one-of-a-kind dining experience. There is no mistaking Chef Javier's island flare when it comes to cooking. Caribbean aromas and flavors filled the air the moment we sat down and were face-to-face with four appetizers just begging for us to dig right in — after taking photos, of course. The Rock shrimp ceviche was the first to catch my eye. This "new-age style" dish is made with coconut milk, Peruvian yellow pepper purée and lime juice, and tostones (fried plantains) on the side. Fair warning — this dish is hot. It's definitely that Peruvian yellow pepper that does the trick, lending an intense amount of tropical heat to an otherwise cool take on ceviche. I loved everything about it. Yes, even the spiciness, but especially the crispy-on-the-outside, chewy-on-the-inside tostones, which, YAY, are naturally gluten-free, making the entire dish both gluten- and dairy-free and totally Shaina-friendly!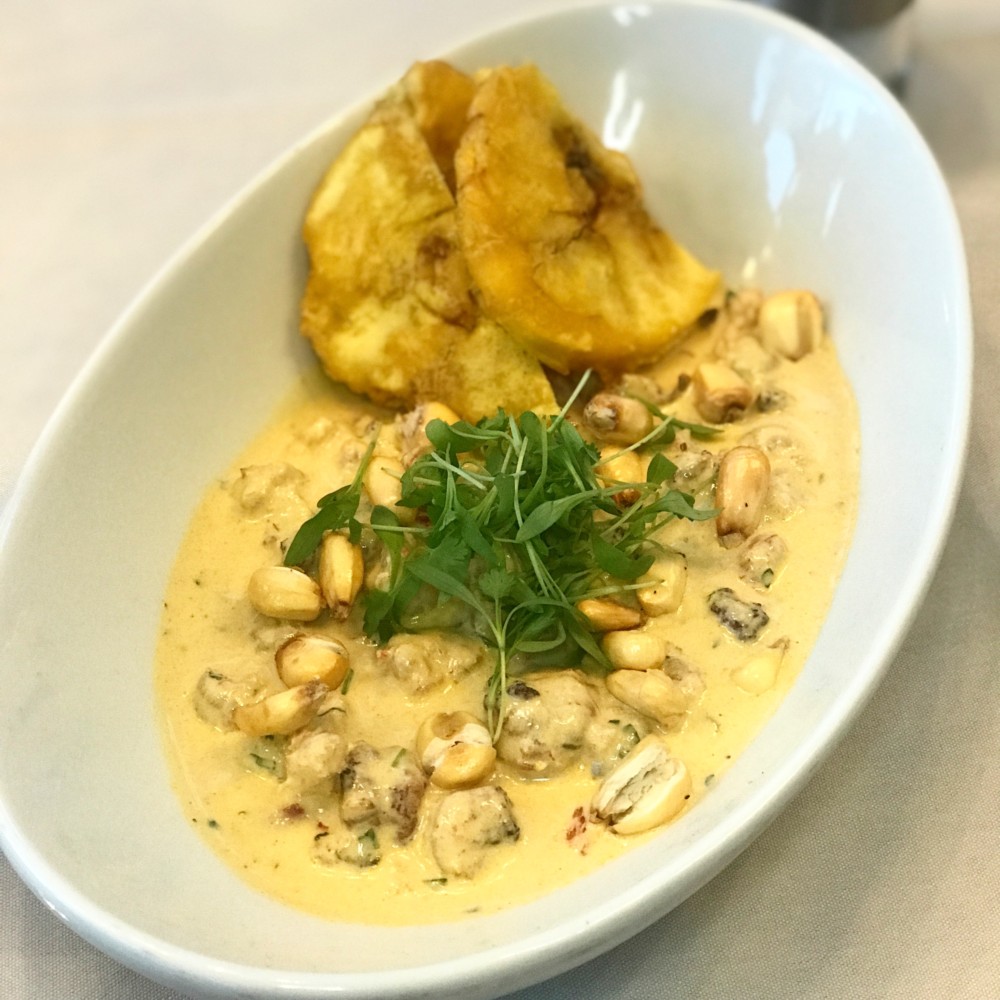 We were also served coconut Rock shrimp with a mango aioli, and shrimp cocktail — although this version is unlike most. It was served peel-and-eat style but chilled. I've only ever had peel-and-eat shrimp that is served warm, cooked and seasoned in Old Bay. This was a refreshing twist, and still just as tasty.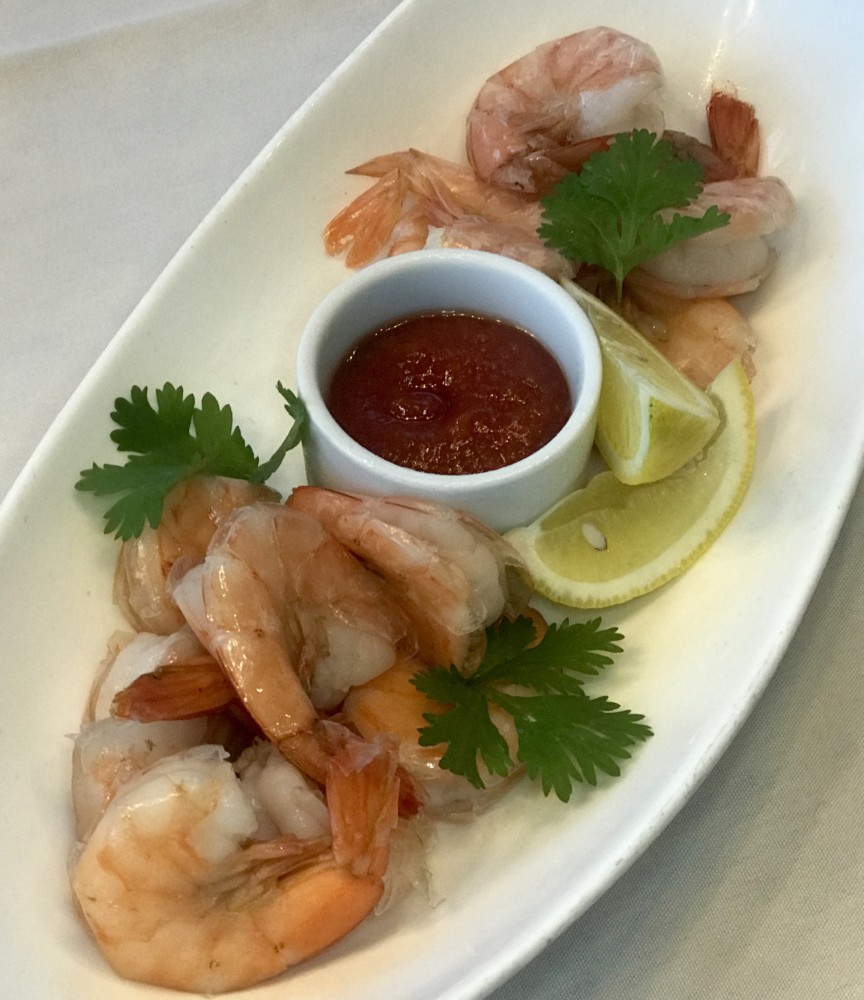 However, the MVA (most visually appealing) Award during this course has to go to the season's harvest vegetable platter with thick sliced watermelon radish, rainbow carrots, broccolini, asparagus and flatbread, along with hummus and Greek yogurt ranch dip. There were so many bright, bold and beautiful colors, it was almost too pretty to touch. The hummus was rich, velvety smooth and creamy, just the way hummus should be. I have a weird obsession with watermelon radish — it doesn't have much of a taste, but the way its fuchsia color pops on the plate always makes me smile.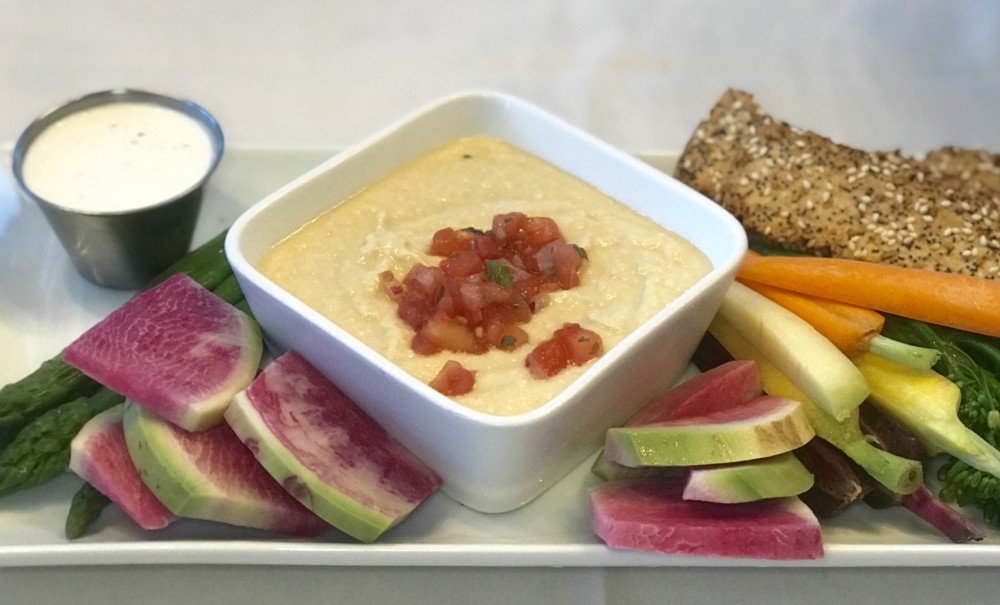 With happy bellies, we jumped into the entrée course — two fish dishes, one meat, and one vegetarian. This is where Chef Javier's Caribbean background really shone through. We'll start with the Florida snapper, wrapped in a banana leaf and served with a mango mojo and sweet plantains and a side of Cuban black beans and seasonal squash. If that doesn't scream Caribbean cuisine to you, I'm not sure what would. Fresh local fish cooked beautifully, enveloped in a luscious sweet sauce, surrounded by a bounty of flavorful ingredients… Is your mouth watering yet? Mine sure is. This dish would certainly satisfy a seafood lover, but the second fish entrée was even better.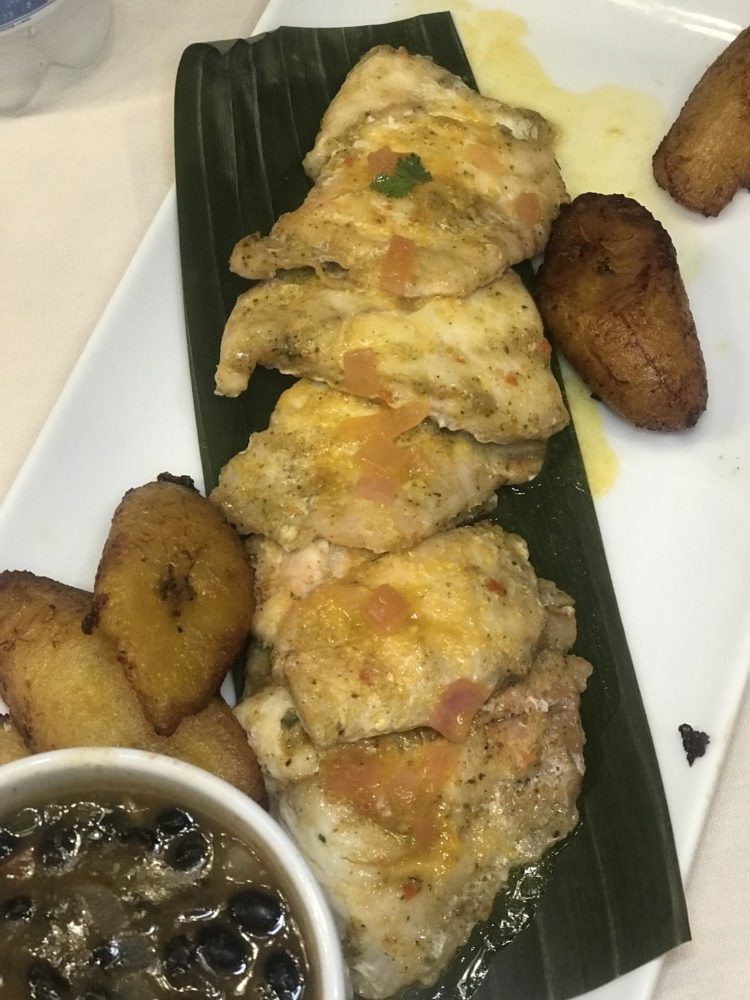 Spiced black grouper, blackened with the most incredible seasoning blend, served with a cucumber and watermelon salad and sliced avocado. I can't even begin to describe how perfect this fish was. There was an even balance between the chilled salad, the warm, spicy fish, and the creamy avocado, making it a very well rounded and palate-pleasing plate of food.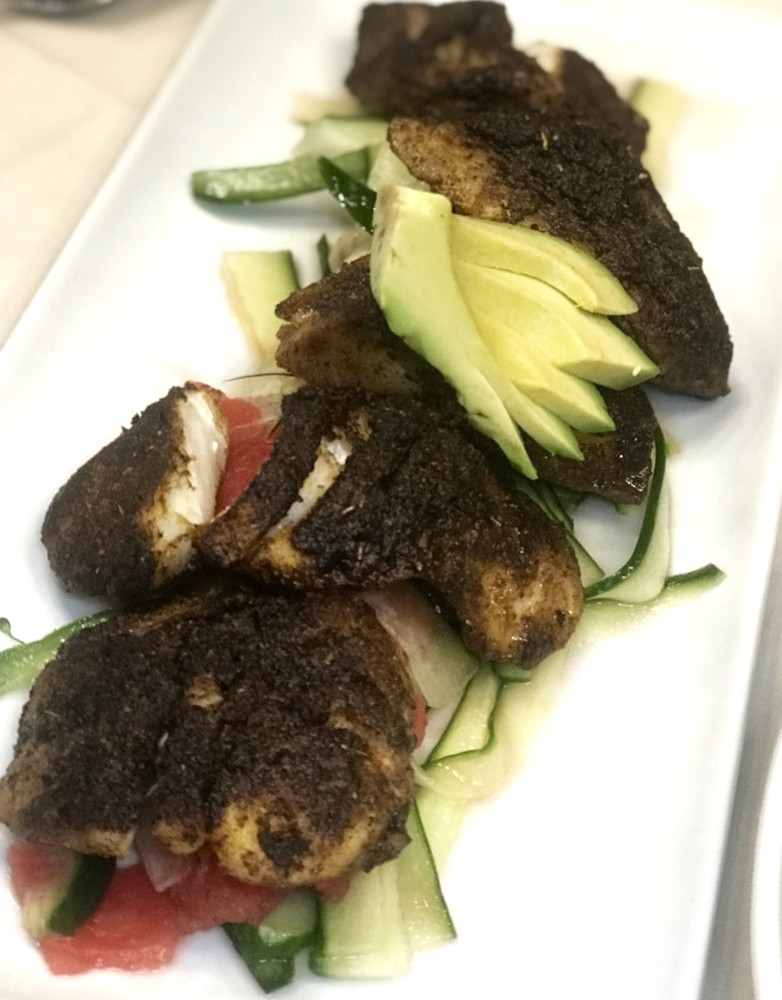 And then there was the meat — Angus beef strip steak served with crispy yucca, arugula and drizzled with cilantro aioli. Yucca is one of my favorite kinds of starches, and a staple in Caribbean cooking, so it's not surprising to see as part of one of Chef Javier's new dishes. I did actually try a slice of steak as I've been starting to incorporate meat back into my diet for health reasons (I won't get into all of that right now, but stay tuned…more to come), and was happy I decided to do so. There was a nice char on the exterior, which provided great flavor.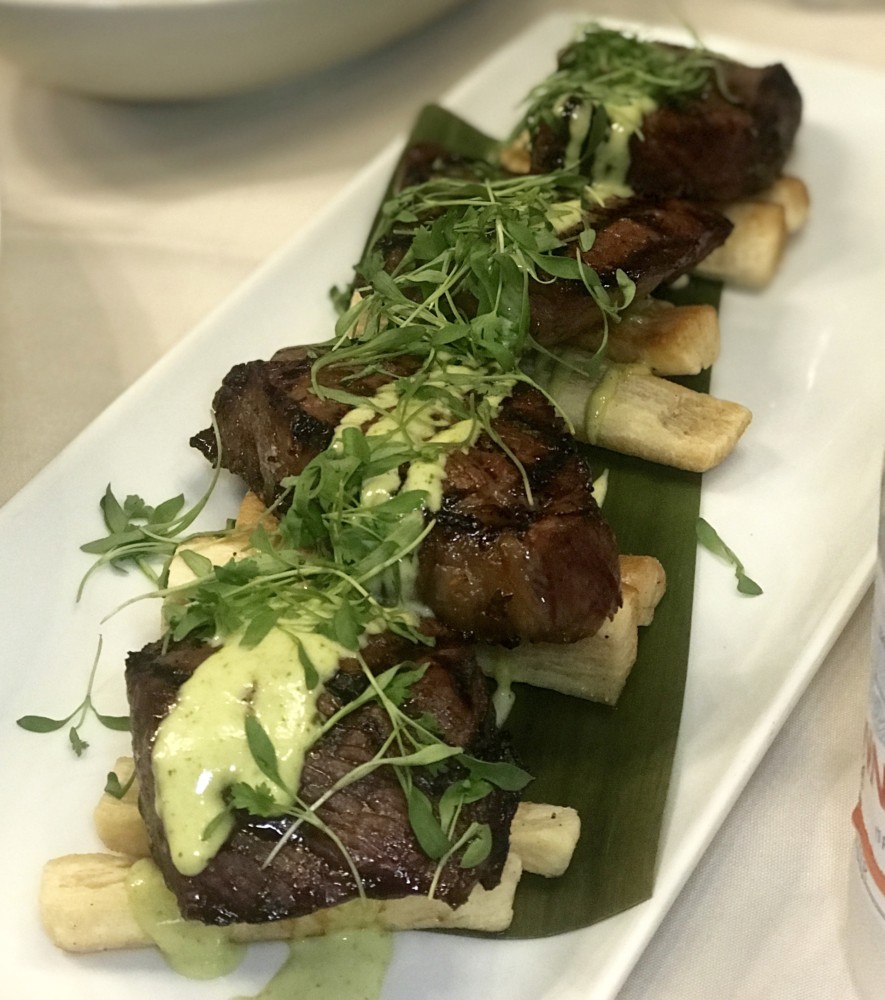 I love that more and more restaurants are making sure to include vegetarian entrée options. Sea Level offers a quinoa bowl with foraged mushrooms, charred broccolini, peppadew peppers and an olive-citrus sauce. Even if you aren't a fan of olives, like me, you'll still enjoy this so long as you pick around the olives. The sauce is super light and doesn't overpower any of the other ingredients. I liked the flavors, but if I were to order it again I would probably add the rock shrimp, Wild Isles salmon or coconut tofu (grilled chicken is also an option), as it wasn't quite hearty enough to be a main entrée.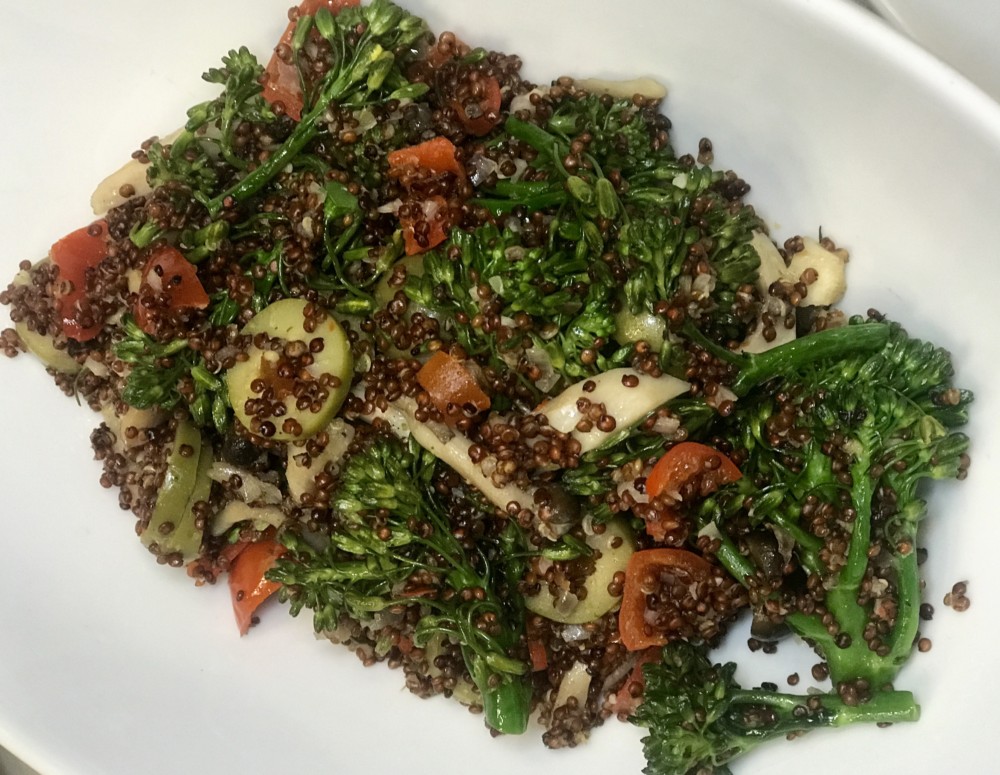 Chef Javier has definitely outdone himself with his new menu additions, all of which show off his talent and Caribbean style, and definitely blend well with that chill South Florida vibe, found especially when dining at the beach.
Sea Level Restaurant and Ocean Bar is located within the Fort Lauderdale Harbor Beach Marriott Resort & Spa at 3030 Holiday Drive in Fort Lauderdale. The restaurant is open daily from 11am-10pm, and the outside Ocean Bar is open from 11am-9pm. Sea Level is also available for special events and parties.