Never miss a bite! Sign up here to receive new recipes and reviews straight to your inbox.
Disclosure: This is a sponsored post by Big Slice. All opinions are 100% my own.
When it comes to easy snacking, I have a few requirements:
1. Must taste good (obviously)
2. Must be ready-made
3. Must be easy to grab and go
4. Must be good for you (okay, not always but definitely most of the time!)
If this looks similar to your own snack requirements, then you're going to love what I'm about to share with you. Big Slice! Big Slice features kettle-cooked slices of GMO-free, USA-grown apples mixed with real whole fruits and superfoods resulting in a snack that meets all of my needs — tastes delicious, already prepared, packaged in pouches perfect for when I'm on on-the-go, and provides nutrients and energy.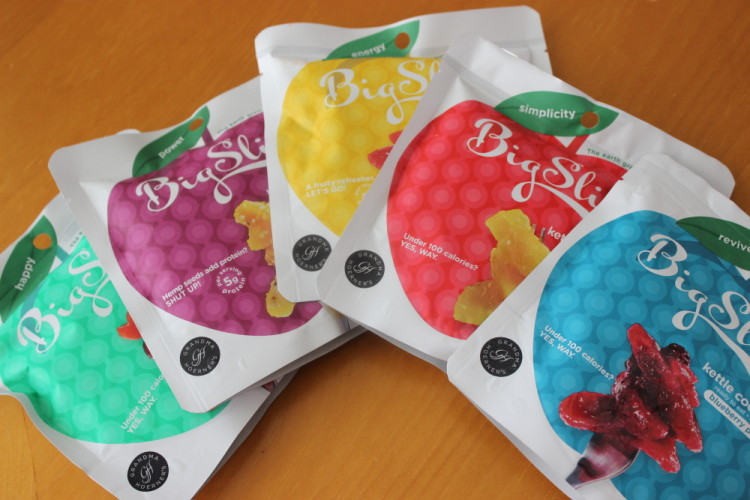 Big Slice is all natural with no artificial ingredients or preservatives, naturally gluten- and fat-free, vegan, BPA-free, and only around 100 calories per pouch. This healthy treat is also a great source of vitamin C and contains no high fructose corn syrup. Big Slice is totally scoring points left and right here!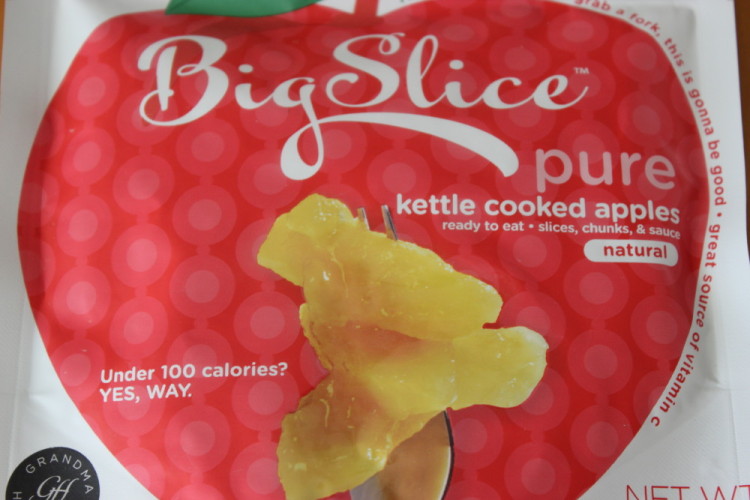 There are 3 lines of Big Slice apple varieties, all bursting with bright, flavorful, natural ingredients, that would be the absolutely perfect topping for Greek yogurt, pancakes and waffles, or oatmeal — and of course just as yummy all on its own! The pure line boasts simple, delicious flavor and includes apricot, lemon berry, blueberry pomegranate, chai, and cherry vanilla. The fit line promotes energy, power, balance, and beauty — these flavors include banana mango & hemp seed, peach green tea & aloe, pineapple passion fruit & fiber, raspberry hibiscus & green coffee extract, orange ginger, and honey berry chia. The third line, luxe, includes decadent yet still healthy options such as peach bellini, cinnamon candy, boysenberry chocolate, cinnamon french toast, and caramel.
My favorite way to eat my Big Slice apples? Mixed with a little granola, dried fruit, and fresh berries. These pouches have quickly become one of my favorite snacks. I like 'em on their own, but I like 'em even more with the mix-ins. It's fun to come up with different combinations of ingredients to play around with. Turn Big Slice into your favorite indulgent brunch item, without actually having to overindulge! Pair the Cinnamon French Toast Big Slice with a dash of extra cinnamon, a tiny splash of pure vanilla extract and golden raisins, top with fresh berries and it really does satisfy that sweet breakfast craving for french toast.
There are so many yummy flavors — you've got to give these a try! Find Big Slice in a store near you, and get shopping! What's even better is that a portion of every Big Slice pouch purchase goes to the Sparkle Foundation, an organization dedicated to supporting women and girls in need. MORE points for Big Slice!
Follow Big Slice on Facebook, Twitter, Instagram, and Pinterest.