Never miss a bite! Sign up here to receive new recipes and reviews straight to your inbox.
Disclosure: I was invited to dine as a guest of the resort. No monetary compensation has been received for this post. As always, all opinions are 100% my own.
The Waterstone Resort & Marina's Chef Matthew Mixon has unveiled new menus at both of the property's restaurants, the fine dining Boca Landing and the casual Waterstone Rum Bar & Grille, as well as a new 'Elixirs' cocktail menu.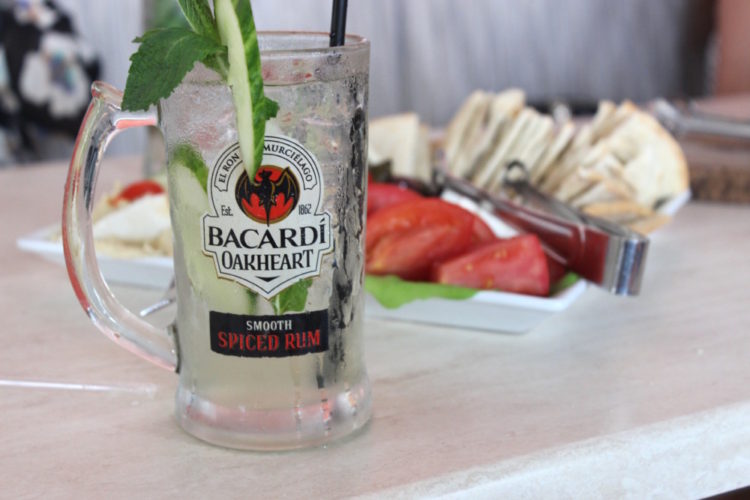 This waterfront resort has everything you'd look for in a South Florida getaway — upscale dining with Intracoastal views, a casual poolside eatery with refreshing cocktails and a dock-to-dine option, a 180-degree view of the beautiful Lake Boca, a culinary team to assist with private events, wedding festivities, birthday parties or any other special gatherings that your trip might include, and it's just one block from the beach. I don't know about you, but that sounds like the perfect vacation spot to me. And if all of that doesn't entice you, then maybe this will — Watersone Resort & Marina now has live music every weekend! On Fridays at Boca Landing, bring your dancing shoes and enjoy the sounds of various local jazz vocalists from 7-10pm. On Saturdays, things mellow out at Waterstone Rum Bar & Grille when a different acoustic vocalist performs each week from 6-10pm. Sundays at the Rum Bar are reserved for that cool reggae vibe when Calyspo steel drummer, Whainy B, takes the stage from 1-5pm — talk about a Sunday Funday! The best part is that you don't need to be a resort guest to come out and enjoy the music. The restaurants are always open to the public.
The resort's restaurants each have their own distinct atmosphere and cuisine. Boca Landing is where you'll go for a more upscale, fine dining experience. I dined here once a few years back and had a wonderful time. The menu is influenced by Chef Matt's French and Italian heritage and highlights local ingredients and fresh flavors, like this Mango Mustard Glazed Salmon with cilantro-infused rice and papaya salsa. The salmon was flaky without fault with a crisp outer layer and the perfect amount of sweetness from the mango, mustard and papaya. Each bite of fish was better than the last, and I was sad to see it disappear from my plate. At Boca Landing, you can expect sophisticated yet unpretentious seafood fare.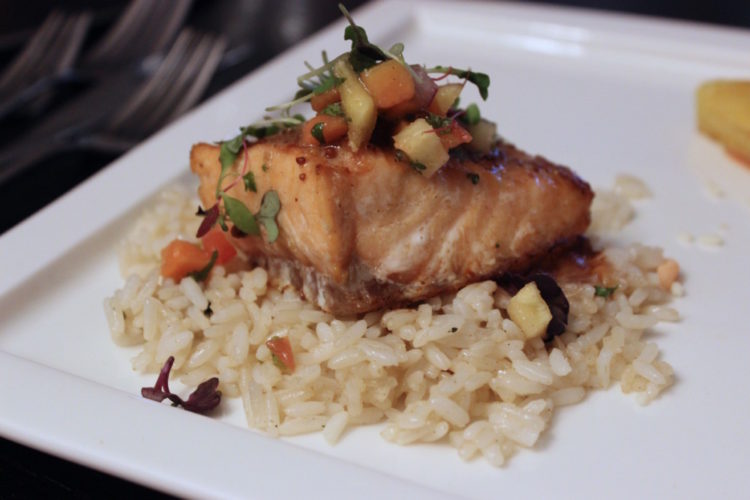 But, if you're looking to just chill out with some good food and drinks by the pool, put on your best resort wear and head outside to the Waterstone Rum Bar & Grill, where you'll definitely feel that Floridian flair in the food. The all-day menu features light bites, sandwiches, burgers, wraps, seafood raw bar, fresh-pressed juices, desserts and even a children's menu. This is where you'll find the typical tropical vacation cocktails, with a Waterstone twist. Blackberry mojitos, coconut rum punch, strawberry-basil Caipirinhas, tiki lemonade and so many more. As for the food? It's laid-back and approachable. But the one thing you must try is the arepa. If you aren't familiar with this Mexican-style street food, it's a sweet corn cake that can have different kinds of toppings. At the Rum Bar, you can get it with shredded roasted chicken, cojita cheese, pico de gallo and crema; cumin spiced-marinated grilled Hangar steak with cojita cheese, chimichurri sauce and crema; or mojo-marinated shrimp with cojita cheese, pico de gallo and crema. The arepa itself is incredibly tasty and with all those yummy topping choices, you can't go wrong.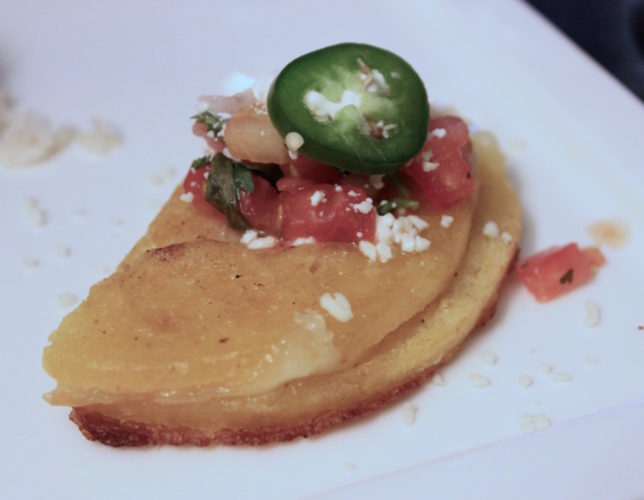 For those looking for an elixir, perhaps to cure your sugar-induced hangover from all of the cocktails I mentioned before, you've got to check out the brand new cocktail menu featuring ingredients known for their positive benefits like ginger, cucumber, mint, lemon and honey.
After you've sipped your specialty cocktail and snacked on shrimp cocktail by the pool at the Rum Bar and indulged in a fresh-from-Florida seafood dinner at Boca Landing, it's definitely time for dessert. This dish is not new to the menu — in fact, I thoroughly indulged in this during my first visit. Chef Matt may have tweaked the recipe since my first experience, but it's still as decadent and delicious as ever. Chocoholics, prepare yourself for the ultimate sweet treat — the most amazing, rich, buttery smooth chocolate ganache frosting is sandwiched between SIX layers of moist chocolate cake, hugs the outside and is laced with chocolate chips. As if the cake wasn't enough, it's topped with a chocolate chip walnut cookie big enough to share (only if you're forced to), served with whipped cream and chocolate gelato. You'll be glad you went to the pool before this, because you'll be swept away into a food coma and all you'll want to do is have someone roll you to your car — or your room if you're lucky enough to be staying at the resort.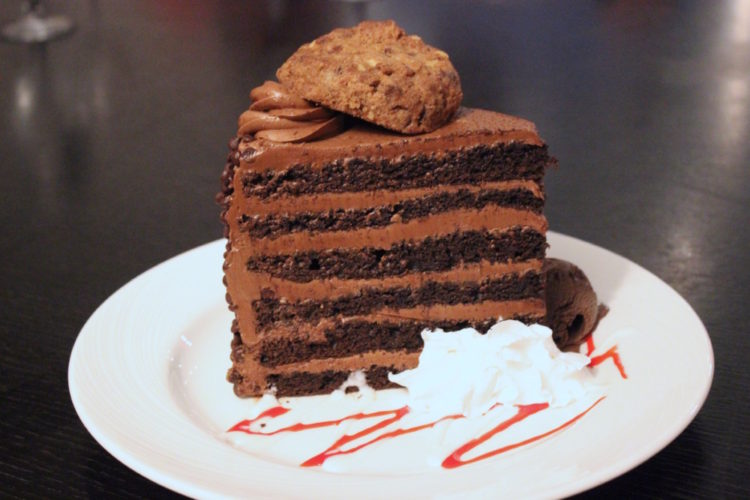 Boca Landing is open for dinner from 5-10pm Sunday through Thursday and 5-11pm on Friday and Saturday. The food menu at Waterstone Rum Bar & Grille is offered from 12-11pm Monday through Thursday, until midnight on Friday and Saturday, and until 11pm on Sunday. Breakfast is served from 6-11am Monday through Friday, and 7-11am on Saturday and Sunday. There is also in-room dining available 6-11am for breakfast and 11am-11pm for all day dining.
The Waterstone Resort & Marina is part of Curio – A Collection by Hilton, and is located at 999 East Camino Real in Boca Raton.