Never miss a bite! Sign up here to receive new recipes and reviews straight to your inbox.
South Florida may be a haven for trendy gastropubs and high-end eateries, but it also has a very large community of people interested in health and wellbeing. These people are looking for restaurants that are healthy, approachable and affordable — but still leave them totally satisfied and anxious to come back again. There are myriad of juiceries popping up all over, but what about an actual place to dine, or better yet, hold catered events and parties?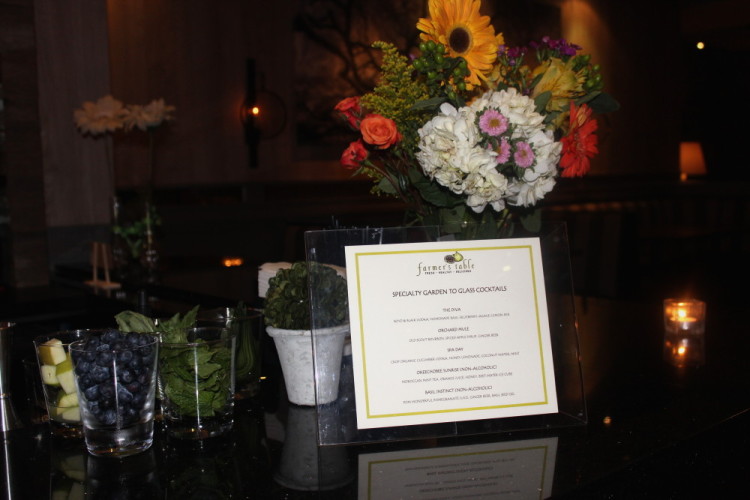 Farmer's Table may be the answer to their woes.
Farmer's Table lives within the Wyndham Hotel located in Boca Raton Florida. The Wyndham prides itself on being very community-minded and giving its guests the best experience possible. Those who want a truly zen experience should look into staying at this charming resort complete with a yoga studio, tea room and gorgeous outside terrace where you'll often hear the live entertainment coming from Farmer's Table. Hotel restaurants sometimes get a bad rap for not being so great, but South Florida does a pretty good job at disproving that belief. Farmer's Table has been a favorite of mine since it opened and I was so excited to be invited back and experience the new menu items and see their brand new event space.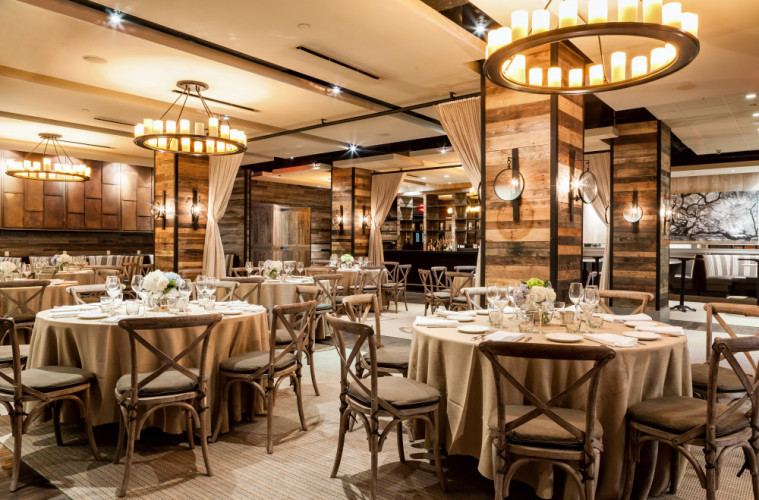 Co-owners Joey Giannuzzi and Mitchell Robbins, and the marketing/sales team at Farmer's Table and the Wyndham invited select media to a private dinner event in their new private dining room, perfect for holding business meetings or small conferences, birthday parties, bridal or baby showers or any other celebratory occasion you can think of. This gorgeous space can fit up to 100 guests for breakfast, lunch or dinner and can hold up to 130 for a cocktail reception. There are customized menus available for whatever your occasion may be, as well as a private entrance and valet service, audio-visual equipment and HD projection screens, a surround sound music system, a comfortable "library" area for conversing and, of course, a full service bar.
In addition to the private dining room at the restaurant, inside and upstairs at the hotel is a banquet hall with a ballroom suited to host guests for a seated dinner, conference with vendor tables, dinner with a dance floor and can even act as a classroom setting. There is also a balcony overlooking the outdoor pool/lounge area as well as the outdoor seating of Farmer's Table.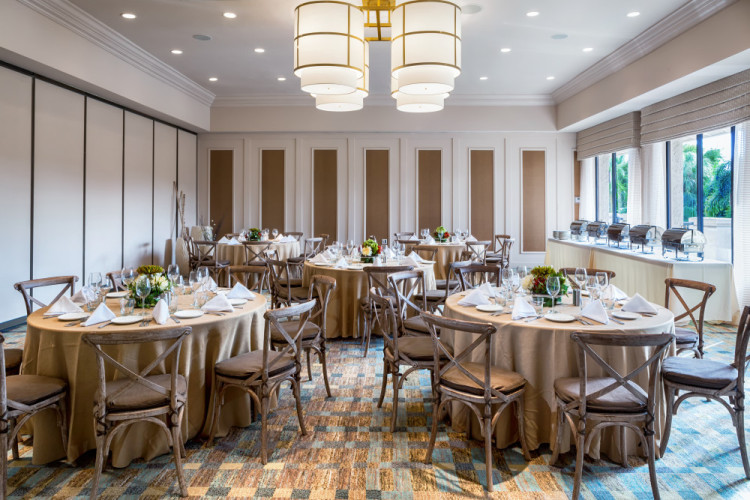 We all felt pretty VIP having the opportunity to dine in this top-of-the-line space with the best of the best at Farmer's Table and the Wyndham. We were joined not only by Joey, but also the owner of the hotel, the Catering Sales Manager, the Banquet Manager, and the Marketing Manager, all of whom really took the time to get to know each of us individually. It was wonderful getting to know all of them as we sipped on the new garden-to-glass cocktails and enjoyed the chef's 5-course tasting menu.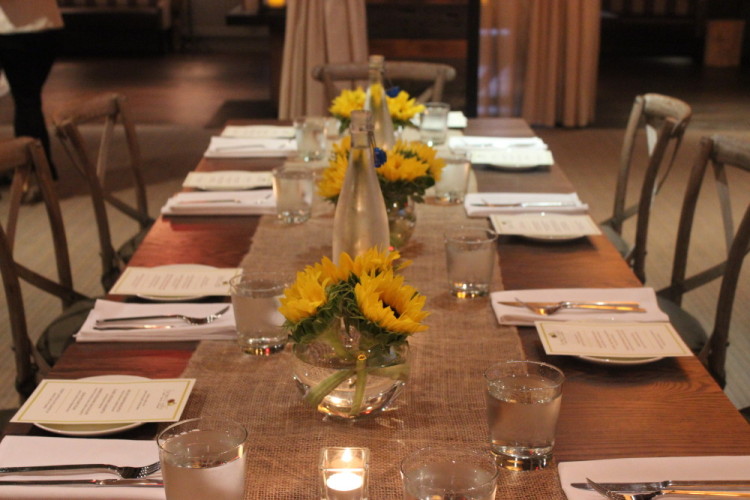 Now that I've enticed you with all that Farmer's Table has to offer for your next party, let me tell you about the food. Oh, the food — it's delicious! Healthy food doesn't have to be all bean sprouts and tofu — it can be fun and flavorful, beautifully presented, and even a bit indulgent. We were greeted by an assortment of appetizers to try while we mingled — an assorted platter of vegetables with a tasty remoulade and spicy green goddess dressing for dipping, a mezze board of black-eyed pea hummus, olive pesto, organic pepper and eggplant mash, herbed naan bread and flaxseed crackers, an artisanal cheese and fresh fruit platter, and a popular menu item, the quinoa veggie collard wraps.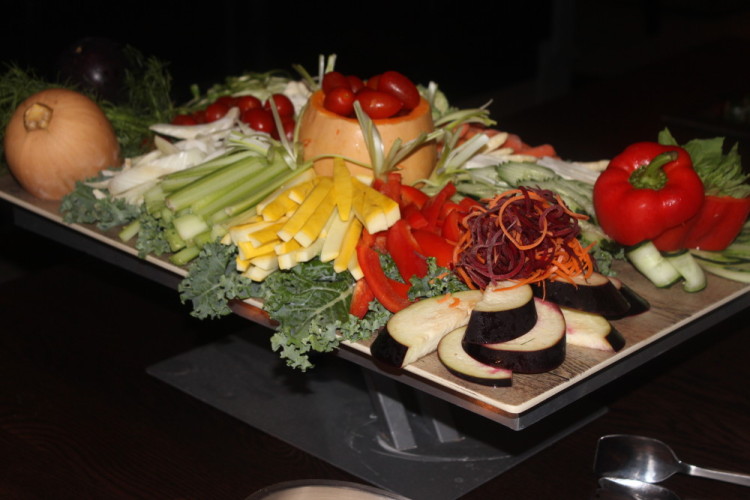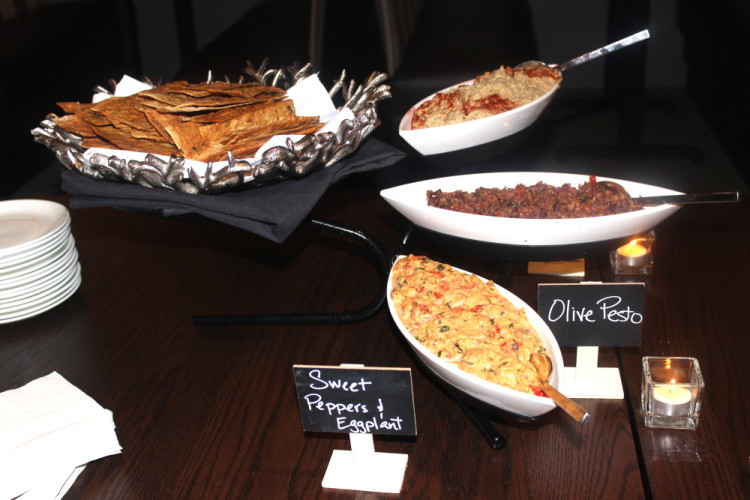 There were light bites passed around — avocado and cucumber tartare, mini apple and Maytag blue cheese "Monte Cristo" (meatless), and the best bite of the night, the shaved beet, goat cheese and pistachio rolls, a brand new item prepared by the chef and one that we all could not stop raving about.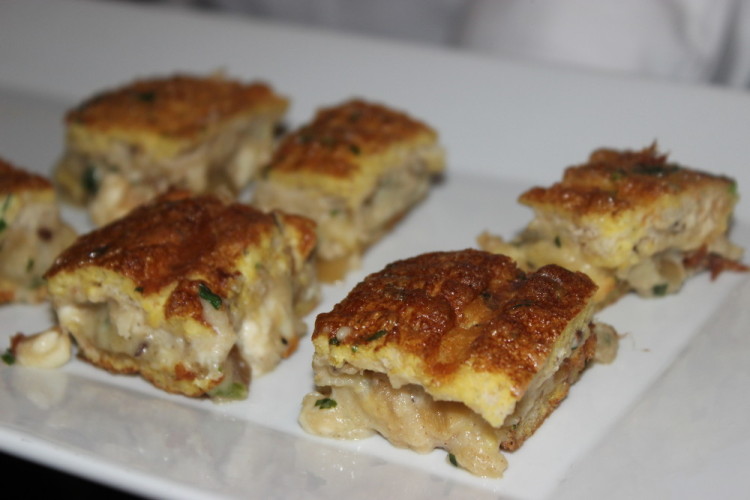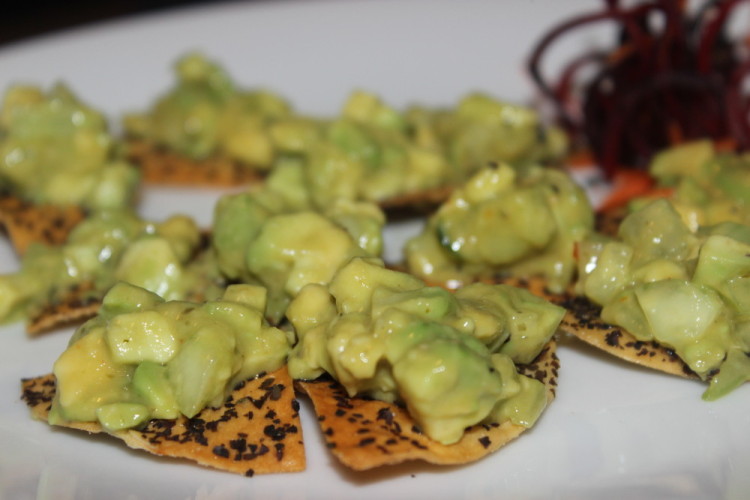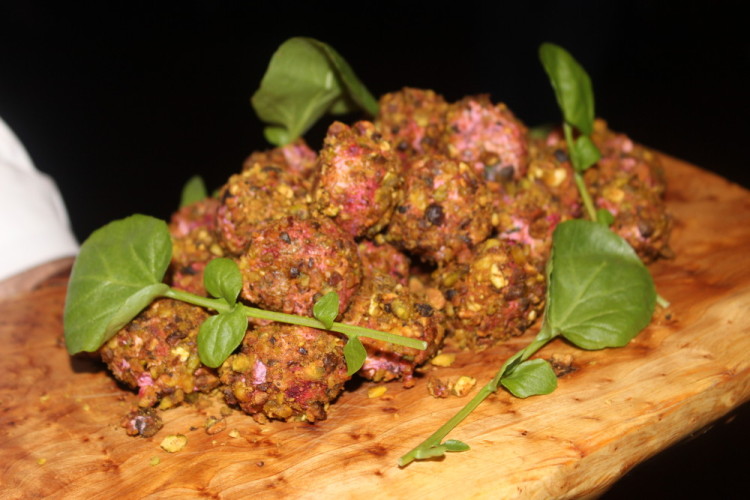 There were featured drinks — specialty "garden-to-glass" cocktails — that were all very different and very delicious. The Spa Day felt more refreshing than a cool glass of water. It had organic cucumber vodka, honey lemonade, coconut water and mint — a perfect drink to start out the evening. It's a favorite among guests of the restaurant, and was definitely a favorite for us that night as well. A twist on the classic Moscow Mule is called the Orchard Mule and includes bourbon rather than vodka, spiced apple syrup and ginger beer. The Diva is a gorgeous martini with vodka and a homemade basil-blueberry-agave-lemon mix. There were also two non-alcoholic cocktails featured — the Okeechobee Sunrise with Moroccan mint tea, orange juice, honey and a beet water ice cube, and the Basil Instinct with pomegranate juice, ginger beer and basil seeds.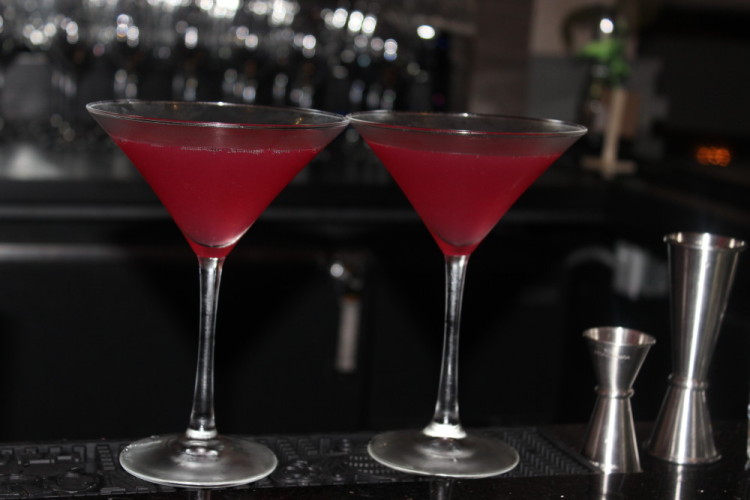 Soon enough we were seated at the table and ready to see what the chef prepared for us. The first course was the BBQ Sun Shrimp Bruschetta with ancho avocado on top of a flaxseed cracker. There was no shortage of flavor here, that homemade BBQ sauce was on point! Even just a small bite was enough to leave a lasting impression.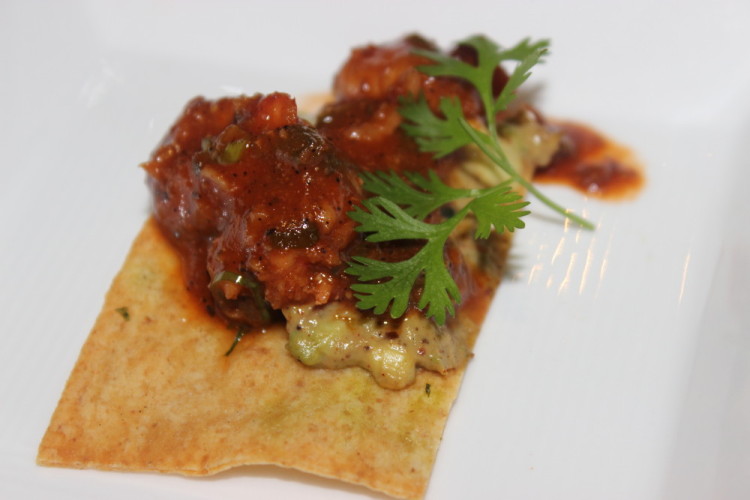 The Classic — carbless — Vegetable Lasagna was served next. Yep, no lasagna noodles here, all delicious veggies mixed with San Marzano tomatoes and fresh mozzarella. This is a veggie-lover's dream dish. You won't even miss the pasta!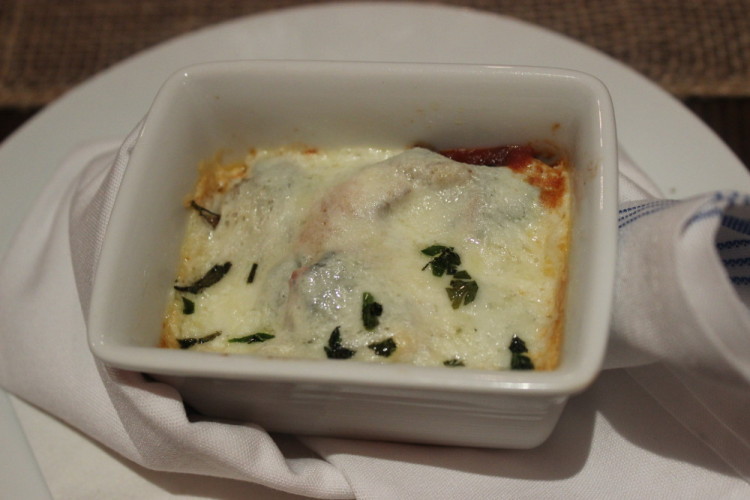 Another delicious seafood dish was next — the Seared Sustainable Sea Scallops with tomatoes and a raisin-caper vinaigrette. Scallops are one of my absolute favorite foods, and this one was cooked to perfection. I was worried that the caper vinaigrette would be too salty for my liking, but then I remembered where I was — Farmer's Table uses very little salt in their dishes, and no butter. I didn't have anything to worry about here. It was delicious!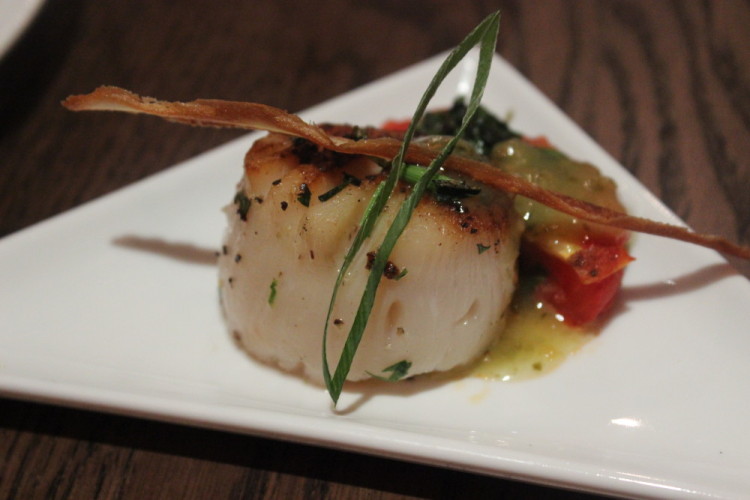 The fourth course was a Grass-fed Skirt Steak with garlic kale and a béarnaise aioli. Myself and a few other non-meat eaters were served a generous helping of sautéed bok choy with sweet candied garlic. I think we had some of the meat-eaters a little jealous — this dish was fantastic!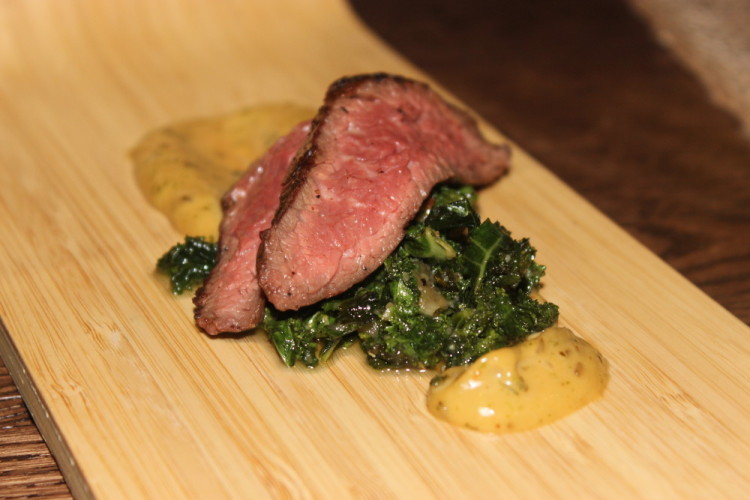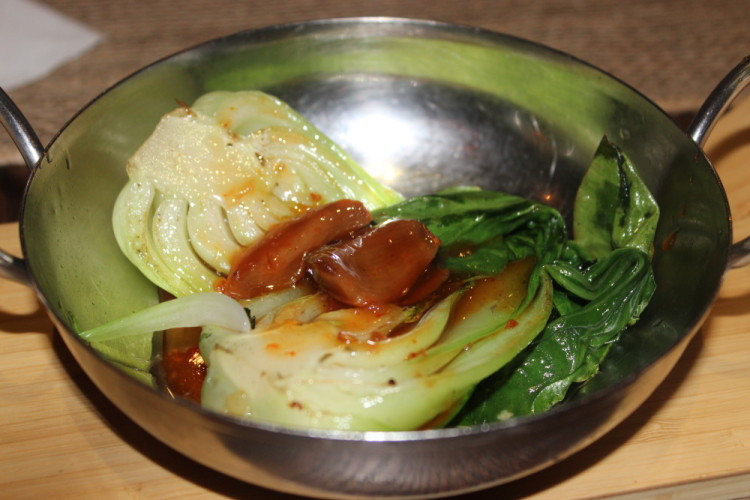 Dessert was a sampler of three delicious sweet treats — the Vegan Chocolate Mousse Cake, Lemon Berry Trifle and a Strawberry Shortcake that is available on the banquet menu. If the word "vegan" in front of chocolate cake has you running away, please come back. It was the most moist, rich and supremely chocolatey cake I've tasted in a long time. It may be vegan, but that most definitely does not mean it isn't incredible.
I was impressed with Farmer's Table the very first time I ate there, and this dinner left me even more in love with the restaurant and its entire concept. Now I'm dreaming up ideas for events to host in this dining room…
Farmer's Table is located at 1901 N. Military Trail in Boca Raton.
Disclosure: I was invited as a guest of the restaurant to attend this private media dinner. No monetary compensation was received for this review. As always, all opinions are 100% my own.