Never miss a bite! Sign up here to receive new recipes and reviews straight to your inbox.
Disclosure: This is a sponsored post by Rapoport's Restaurant Group. As always, all opinions are 100% my own. 
Waterfront Dining At Its Best with New Dishes at Deck 84
Situated right on the Intracoastal with views of the Atlantic Avenue bridge and all of the boats passing by, it's no wonder that Deck 84 has been included in the Top 100 Al Fresco Dining Restaurants in America by Opentable year after year. With 150 feet of easy access dock space, you can ride your boat right up to the restaurant, dock and dine, or bring in your own catch and have the kitchen cook it for you!
Earlier this month, this Downtown Delray staple unveiled a bevy of new menu items that are sure to make your mouth water as soon as you read their descriptions. Executive Chef Addam Actis and his team have elevated the menu to include more seafood options and plenty of options for the meat lovers as well.
What's New On The Menu?
Deck 84 is well known for tasty appetizers like smoked fish dip and crispy calamari and zucchini, but the newest app to hit the menu is not to be missed. The BBQ baked oysters are a sight to be seen. It's a plate filled with color, and although I am not able to try it because of the corn and cheese, I can only imagine how flavorful it is. Baked oysters are topped with house-made BBQ sauce, applewood bacon, roasted corn salsa, cheddar jack cheese and crispy onions. I mean… how can you go wrong with all those ingredients?!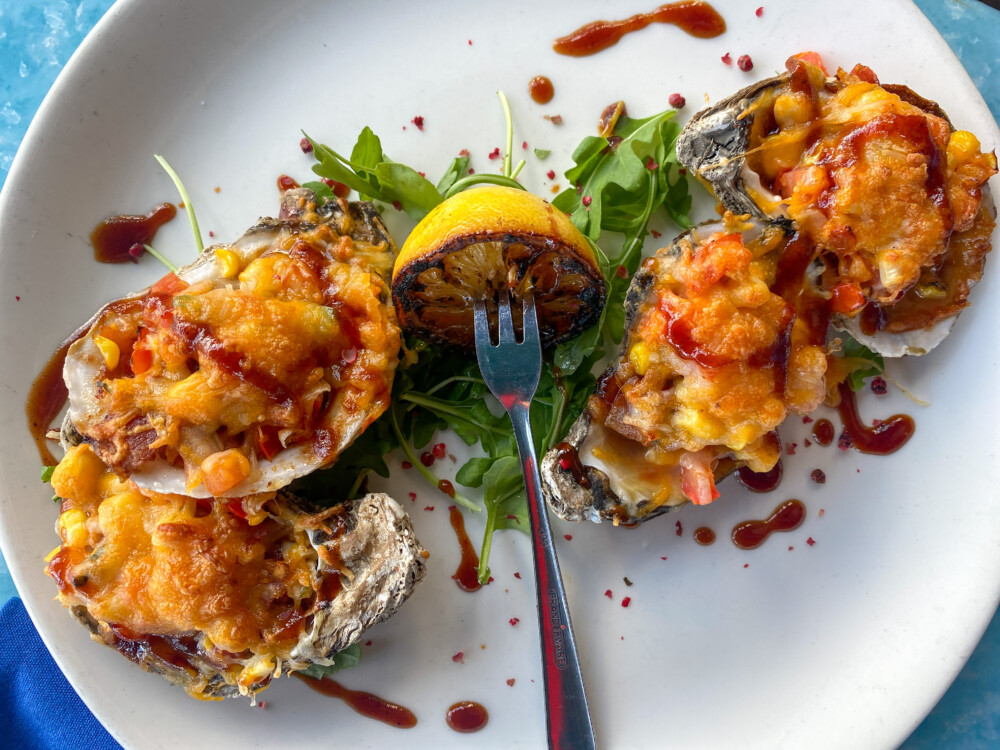 Taco lovers will want to get their hands on the new barbacoa brisket tacos made with slow-cooked and pasture-raised prime brisket, adobo, street corn salsa, queso fresco, pickled jalapeño and onion and guacamole, topped with micro cilantro. Additional meat-focused dishes include the steak frites. The 12 oz. NY strip steak is coffee rubbed and served alongside asiago and herb truffle fries and asparagus, and topped with a burgundy-blue cheese compound butter. Deck 84 sources the beef for both of these dishes from Florida-based Quincey meats.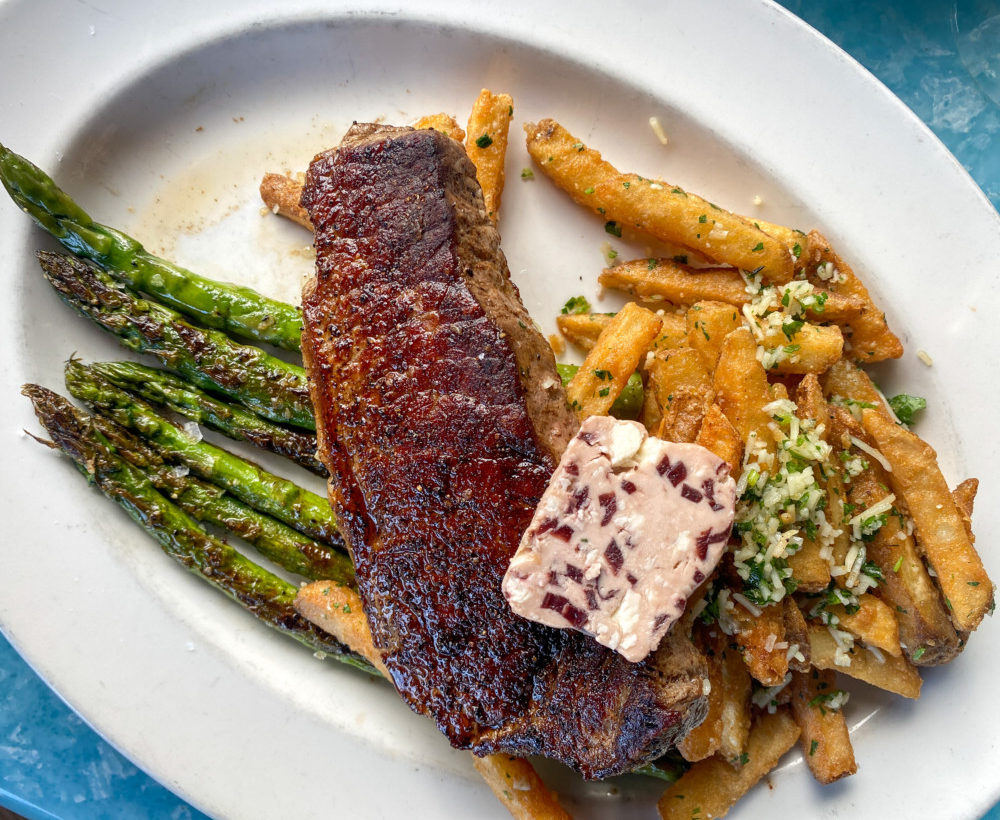 For those looking for seafood, you're in luck. This new menu is loaded with so many great sounding fresh fish and shellfish dishes, you won't be able to choose just one! Let's start with something that is always found on the menu: Sixty South salmon. Chef Addam has changed up the preparation, however, and it is now miso-glazed with toasted sesame broccolini and mushrooms and jasmine rice, drizzled with a sesame ginger vinaigrette, and topped with micro cilantro.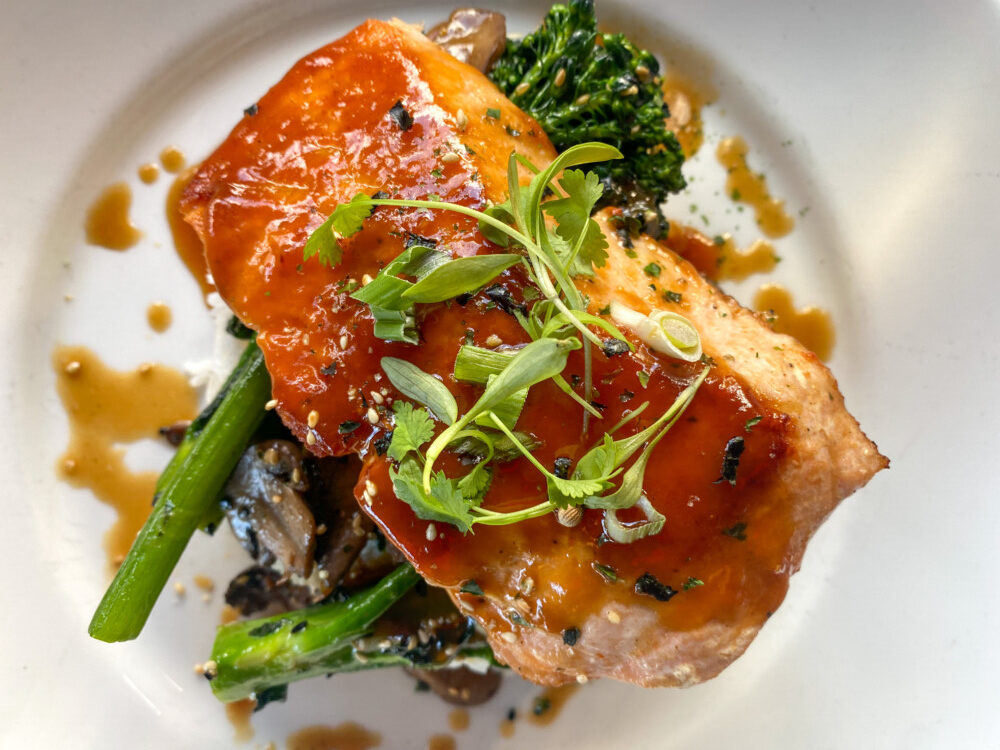 Two versions of mussels and fries are available, one with white wine, garlic and herbs, or a spicier version (fra diavolo), both served with french fries and basil aioli. The shrimp salad roll is a popular one, with shrimp salad made of chilled citrus poached shrimp with celery, shallot, dill and parsley. The salad sits on a bed of bibb lettuce, inside a toasted top sliced brioche roll. If you're gluten-free, or just don't want the roll, you can simply ask for more of the bibb lettuce instead!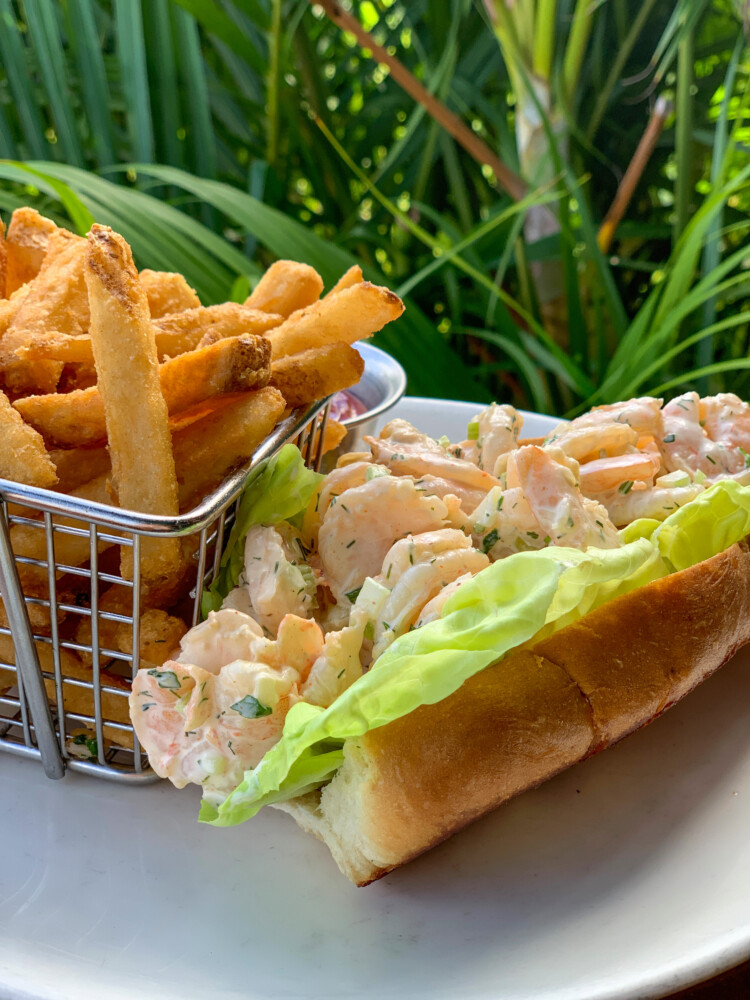 Of course there's fresh Florida fish on the menu. The shrimp-crusted snapper features local snapper, served with jasmine rice and garlic broccolini in a toasted coconut beurre blanc; and the herb-seared mahi comes with roasted potato, roasted peppers, green beans and shallots in a pink grapefruit vinaigrette with pink peppercorn.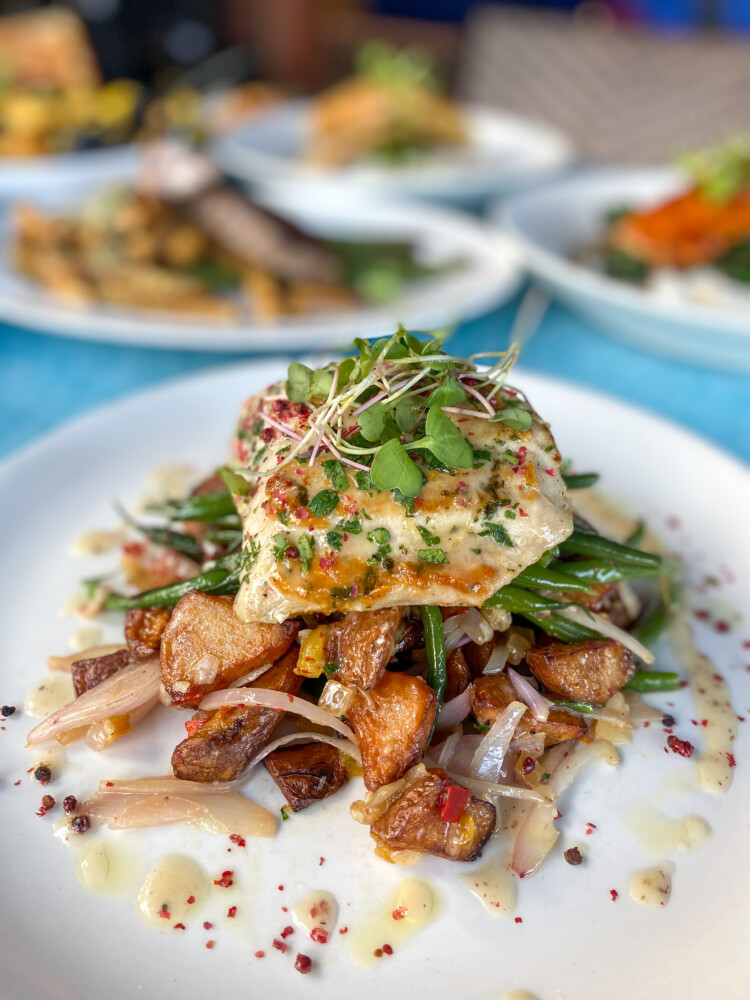 If you can't decide between fish or shellfish, why not get both?! The seafood pasta lets you do just that. Fettuccine pasta is tossed with shrimp, mussels, calamari and the fresh catch of the day, with a tomato-saffron 'brodo', spinach, fresh dill and charred lemon, and a crusty loaf of toasted ciabatta to soak up all that extra sauce.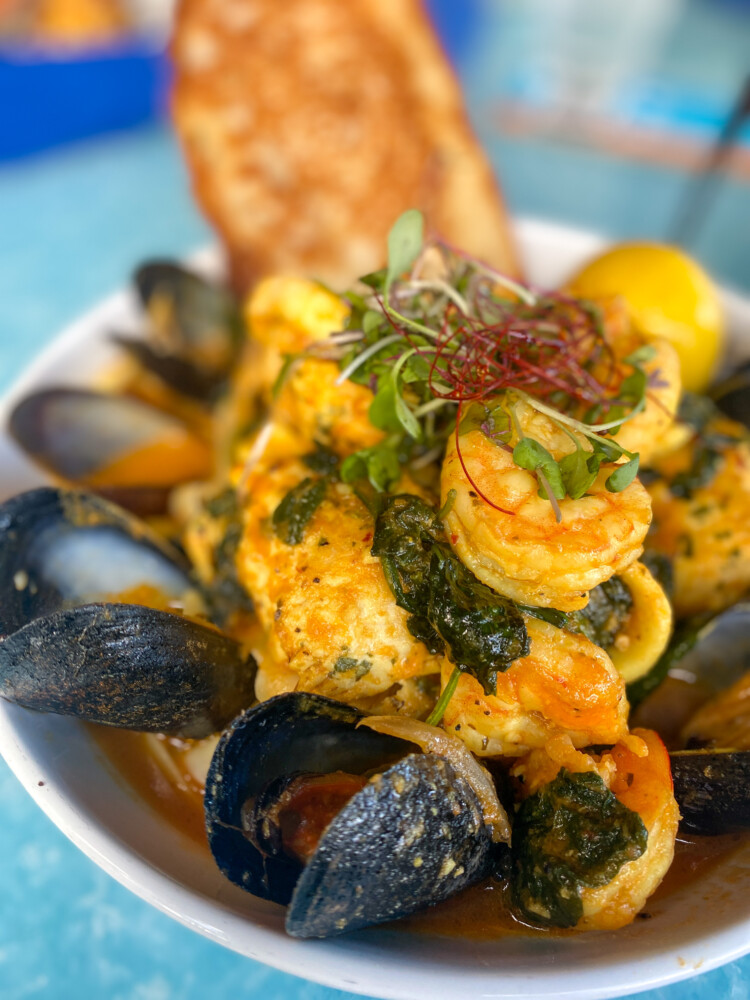 Did you think Deck 84 forgot about chicken? Don't worry. If poultry is more your thing, you've got some delicious options. There's the braised half chicken verde, which consists of a slow-roasted bone-in chicken in a roasted poblano veloute sauce, served with roasted potato hash, smoked bacon, bell pepper, caramelized onions and asparagus; and the Nashville hot fried chicken sandwich with cajun dust, spicy mayo, pickled cabbage slaw and sliced pickles, served on a challah bun.
Hungry yet? I bet. You can find all of these dishes and more at Deck 84, during both lunch and dinner! Select items are also available during brunch.
Make Your Reservation Now at Deck 84
Deck 84 is located at 840 East Atlantic Avenue in Delray Beach. Online ordering is available and reservations can be made on Open Table or by calling 561-665-8484. The restaurant is open Monday through Thursday from 11:30am-9pm, Friday and Saturday from 11:30am-10pm, and Sunday from 11am-9pm. Brunch is served Saturday from 11:30am-2pm and Sunday from 11am-2pm. Happy hour is Monday through Friday from 3-6pm at the bar and high tops, featuring wine-by-the-glass specials, $5 beers, half-price spirits, and a bar bites menu.