Never miss a bite! Sign up here to receive new recipes and reviews straight to your inbox.
Disclosure: I was invited to dine as a guest of New York Grilled Cheese in Boca Raton and received a complimentary meal in exchange for this post. As always, all opinions are 100% my own
Grilled cheese might like sound a simple sandwich made up of melted cheese between two slices of bread, but there is nothing simple about the ooey-gooey waffle grill-marked melts made in the kitchen of New York Grilled Cheese.
After the first location proved totally successful in Wilton Manors, New York Grilled Cheese came onto the scene in Boca in 2016, on April 12th, which just so happens to be National Grilled Cheese Day. This trendy sandwich shop is known for its cheesy melt and waffle fry creations featuring ingredients like Applewood smoked bacon, panko-crusted chicken tenders, and of course, the cheesiest of cheeses.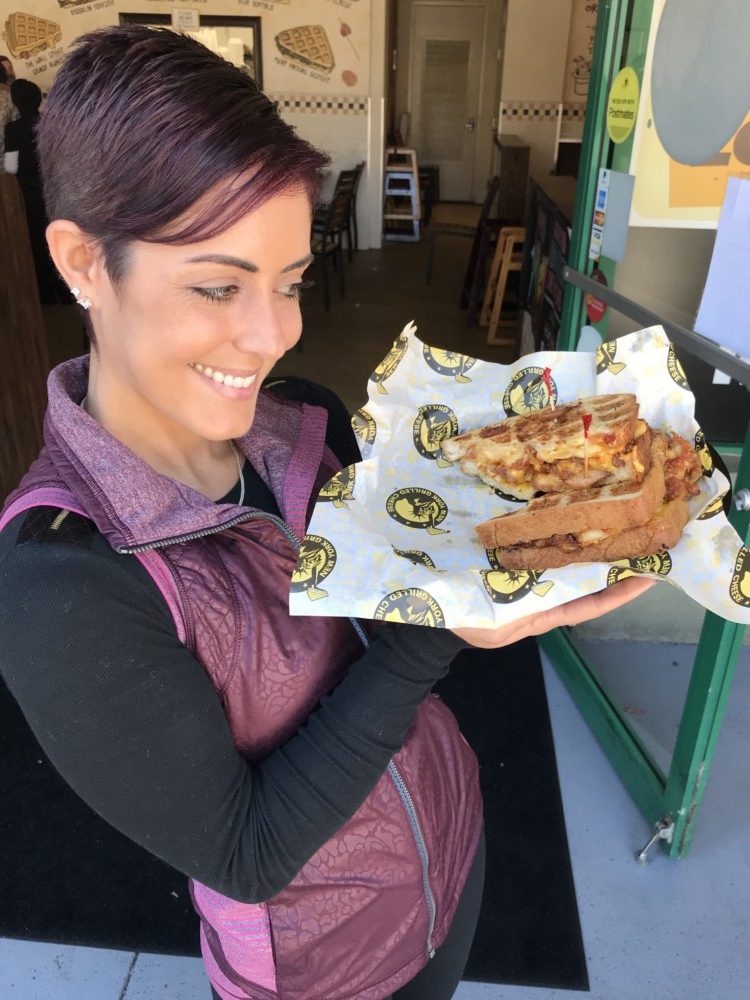 There are grilled cheeses, and then there are NYGC waffled grilled cheeses. It's those signature waffle grill marks stamping each melt that makes NYGC stand out among other sandwich shops. The names are just as creative as the ingredients between the bread, and truly inspired by The Big Apple. Melts include the Broadway Classic with a simple combination of American and Swiss cheeses with house-made garlic butter, the Times Square Pizza Melt with roasted pepperoni, mozzarella and house-made marinara, the Soho Sweet Cheese with creamy brie and bacon in a berry aioli, and the Fifth Avenue with muenster and American cheeses, and fried chicken tossed in fire-roasted pepper jam and Sriracha (sometimes people even add mac and cheese to it).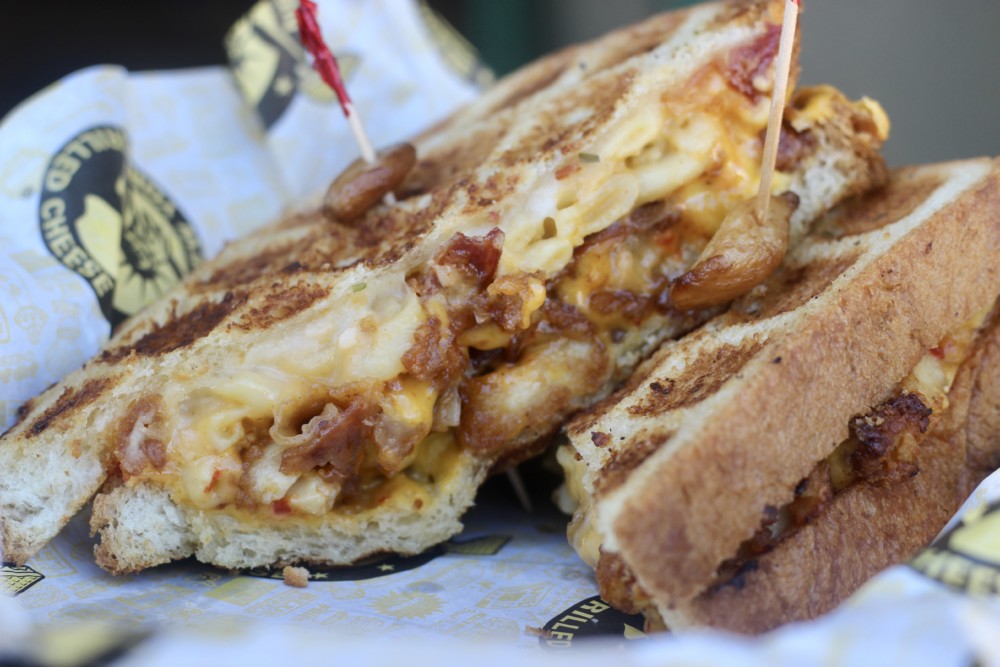 And then there are the waffle fries — ohhhh the waffle fries. You've got the Gramercy Garlic Cheese Fries with cheddar and house-made garlic aioli, the Yankee Fries with cheddar, house-made buffalo sauce and ranch with fire-roasted jalapeños pickled in-house, and the New York Fries with house-made chili glaze, cheddar and bacon.
"But Shaina, you can't have cheese — how can you eat here?!" Did that thought cross your mind? Yeah, mine too. I was super bummed the very first time I visited NYGC during a city tour of Wilton Manors because I wasn't able to have anything they served our group. I was teased by stacks upon stacks of melty, cheesy deliciousness. Little did I know, NYGC does have vegan options and the team is totally willing to be put to the challenge of creating something that's not on the menu for guests with extra special dietary restrictions like myself.
While there is not gluten-free bread available for the melts, the regular and sweet potato waffle fries are both gluten-free — which means we non-gluten-eaters can have fries for our meal. YES! During my visit to the Downtown Boca location, which is right across from Mizner Park, the staff went above and beyond to customize a loaded fries dish just for me. Out came the most glorious mountain of fries I ever did see — NYGC's signature Empire Waffle Fries topped with their vegan cheese mix, house-roasted mushrooms, crumbled bacon and a sprinkle of chopped chives.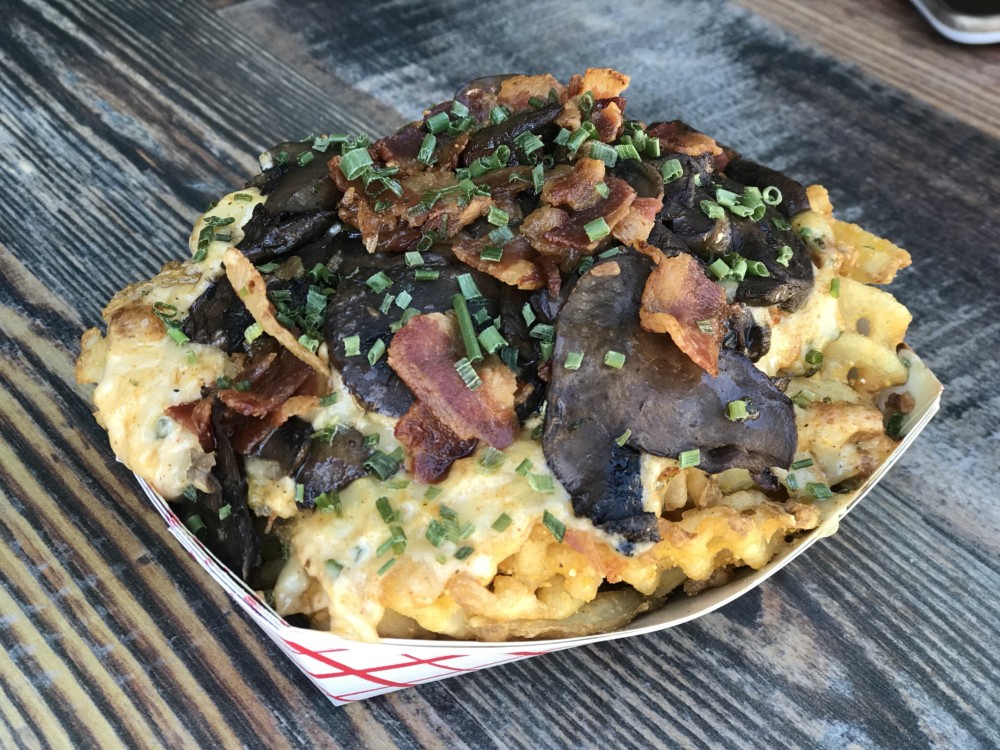 You'd never know this wasn't real dairy cheese. It was so melty, so gooey, so worth every single calorie (because let's be real, you know I inhaled the entire thing).
I told the guys this needs to go on the menu. I couldn't stop singing its praises — fries, cheese, mushrooms and bacon. I didn't even care that the others were tasting the brand new limited-time-only FDNY melt and fries with slow-roasted beef brisket and jalapeño aioli — okay, maybe I cared a little bit, because YUM — but I was incredibly content with my Shaina special. And I was even more content with how awesome the staff was to come up with such a great combination.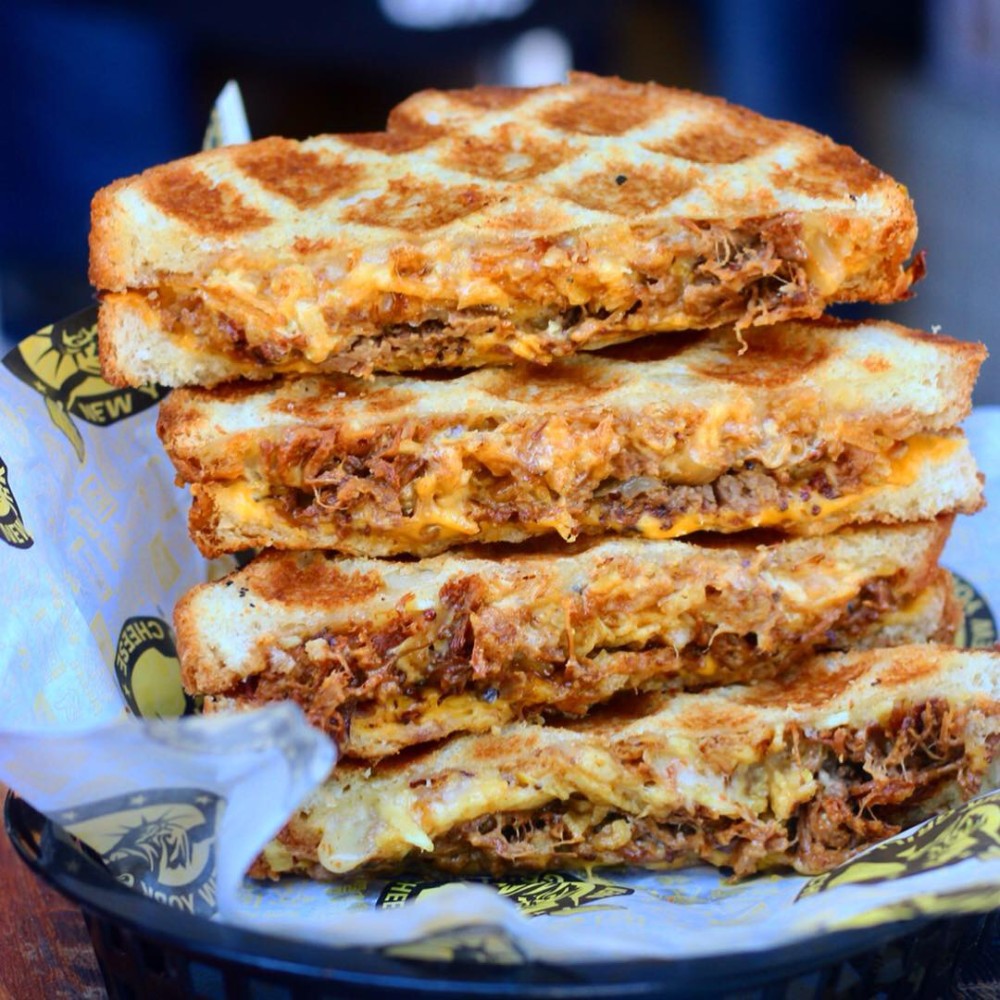 If you love bacon as much as you love cheese, then NYGC should definitely be your new go-to. Their Bacon Dog Lollipops (gluten-free!) drizzled in a rich maple glaze are life. There's even a tomato-basil bisque that some diners swear is the best soup they've ever had.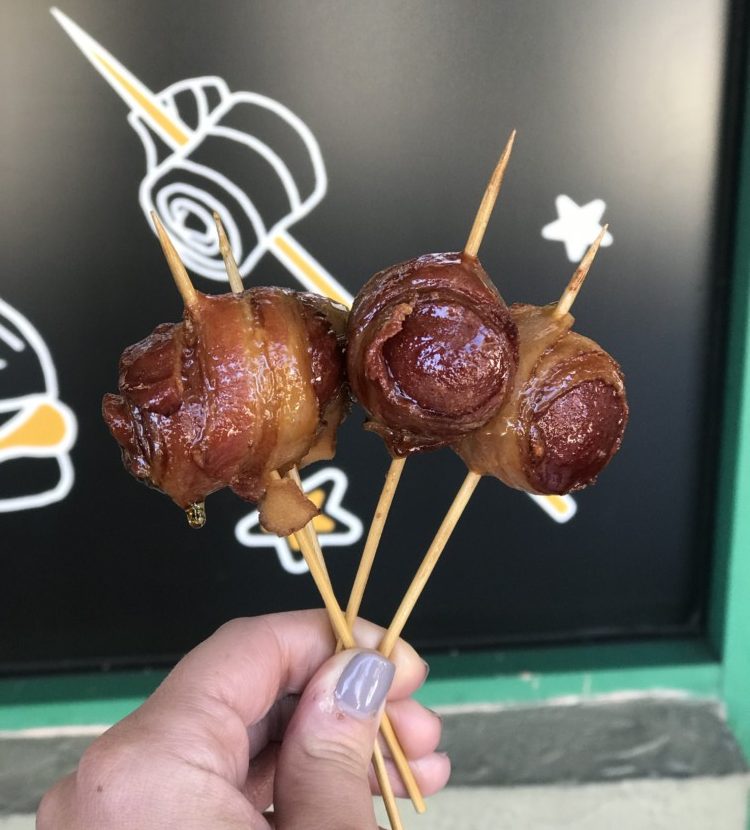 NYGC is not only known for its savory eats, but it's got a sweet spot too. The signature Sweet Bakes are made fresh, with a luscious house-made custard as the base. The current sweet bake special is extra sweet, featuring a hazelnut-chocolate custard, white chocolate, Oreo cookie crumbles, and Nutella and marshmallow sauces. Thankfully, I wasn't too tempted by the Sugar Hill Sweet Bake — just kidding, I totally was — but it's okay, because NYGC has a vegan, gluten-free chocolate chip cookie that is pretty much the size of my head. Crispy edges, chewy center… It's everything I could want from a cookie.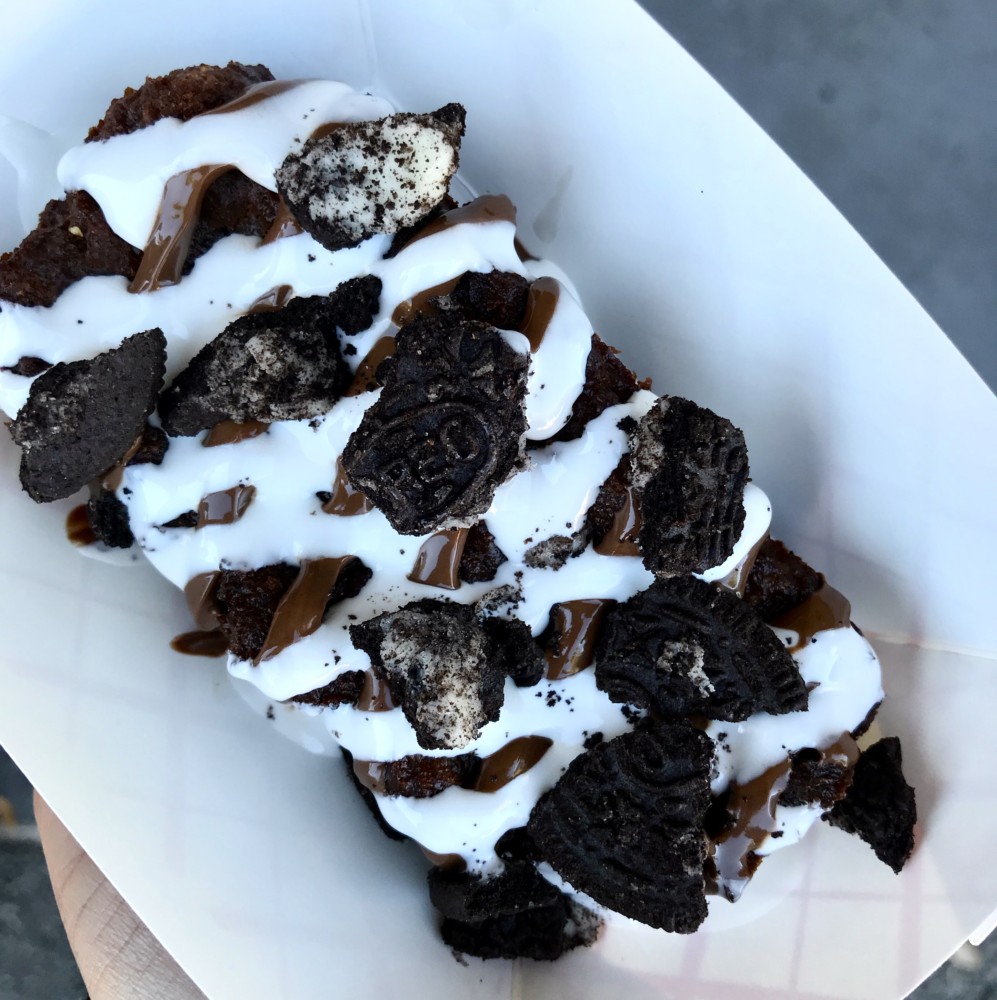 Every customer is treated like family at New York Grilled Cheese. Each staff member is personable, knowledgable about the brand, and always smiling. Not surprising… when you're surrounded by cheese, how can you not smile?
New York Grilled Cheese is located at 493 N. Federal Highway in Boca Raton. The restaurant is open for lunch and dinner Sunday through Thursday from 11 a.m to 11 p.m., and Friday and Saturday from 11 a.m. to 2 a.m.