South Florida does well with its variety of cuisine, especially when it comes to Latin-influenced restaurants. Cuban, Colombian, Peruvian — there are some really amazing restaurants down here. When my mom told me about a new Colombian restaurant that opened, I was a little skeptical. Colombian in South Jersey? Now that's something new. But she insisted it was a good place, and my dad liked it too, so I agreed to check it out. I have to say — I was impressed.

It's BYOB, so we picked up a bottle of Moscato to bring with us. Candoni Moscato d'Asti, to be exact — one of the best Italian moscatos everrrr! Sparkling white wines go perfectly with food that sometimes packs a little heat. The restaurant is located in Pleasantville, which if you're from South Jersey you know is not the most upscale area. I was surprised to see how adorable and nice-looking the building was (albeit out of place), and didn't feel like I was in this part of town at all.

We shared the Mambo Ceviche for our appetizer which got major points for presentation in a pretty martini glass. It was filled with fresh fish, shrimp, calamari, crab and scallops in a blend of citrus juices and red onion. My mom had never had ceviche before, but I knew she'd love it. She was amazed at how much flavor the "dressing" had and couldn't stop raving. Of course I already know how delicious ceviche is, so I wasn't as excited as she was, but I could totally appreciate her giddiness.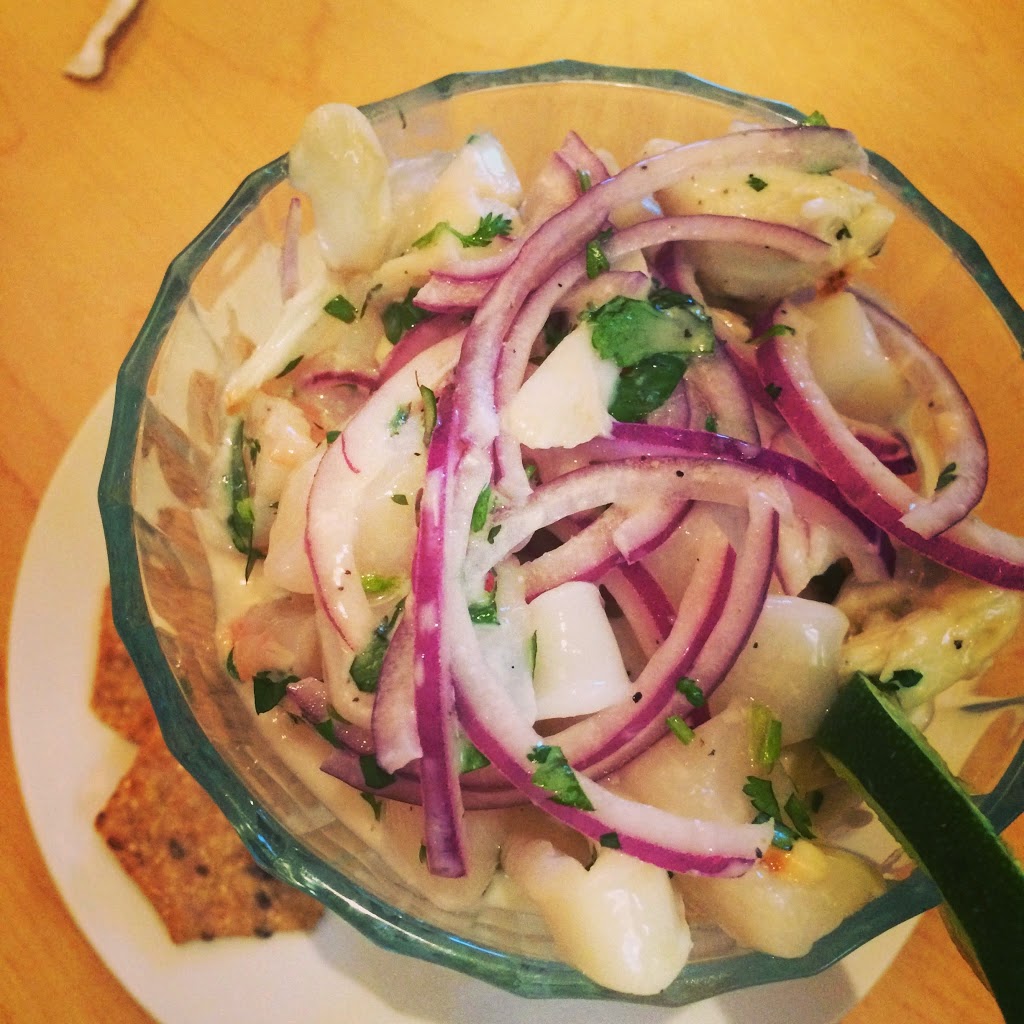 I knew what I wanted for my entree almost immediately. Ever since having mofungo at Jimmy'z Kitchen during the Miami Culinary Tour in Wynwood, I have been craving it again. There was an entire section on the menu devoted to different kinds of mofungo, but one in particular caught my eye: Mofungo with Octopus Salad. Uhh, could that be any more perfect for me?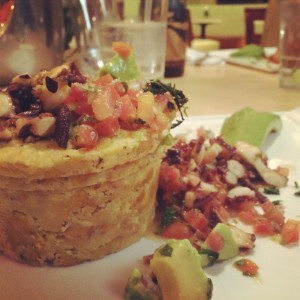 Mom loves copying my food choices, so she also ordered Mofungo. Hers came with jumbo shrimp and a red sauce that was just spicy enough to give off a great amount of flavor without overpowering other flavors on the plate.



I was completely blown away by the fact that there could be a restaurant in South Jersey comparable to those I've visited here in Florida. Who knew?!