Never miss a bite! Sign up here to receive new recipes and reviews straight to your inbox.
Disclosure: I was invited to dine as a guest of the restaurant. No monetary compensation has been received for this post. As always, all opinions are 100% my own.
Just in time for summer, Chef Patrick Broadhead at Burt & Max's is cooking up some taco-licious specials for guests to enjoy every Tuesday night, from 5pm to close. Located in the Delray Marketplace, this New American-style restaurant is part of the Rapoport's Restaurant Group and features a contemporary menu and a neighborhood bar and grill type of atmosphere. It's well known for it's piping hot handcrafted pizzas straight outta the wood-fired oven, its signature onion soup dumplings, and now the restaurant can add tacos to the list!
The Taco Tuesday specials kicked off on May 2nd and will run through the summer season (and hopefully longer!). The menu features a variety of a la carte tacos priced at $4 or $5 each, traditional Mexican-inspired speciality items, and a lineup of tequila, margarita and beer specials.
As you might remember, Burt & Max's used to be one of the restaurants whose social media I managed. Although I'm not working with the group any longer, I still love hanging out at its restaurants and was super excited to be invited in to try some of the brand-new taco night delights. There are five different types of tacos available — Gringo Style with ground beef, lettuce, Monterey Jack cheese, sour cream and tomato on a hard taco shell. This is the most classic of the group, and although not something I would eat, it seemed to be a popular choice for diners. The Chicken Fajita taco reminded me of my dad, who as long as I can remember has always ordered fajitas when we'd go out for Mexican. It's served on a soft tortilla (corn or flour are both available), and come with peppers, onions, cilantro, Monterey Jack cheese and guacamole. The most unique taco on the menu, and the one I saw on most of the tables that night, is the Korean short rib with hoisin BBQ sauce, kimchi slaw, dynamite sauce and crispy onions, on a soft tortilla. I love the Asian taco twist, and sort of wish I could have tried it! Maybe one day they'll create a seafood version…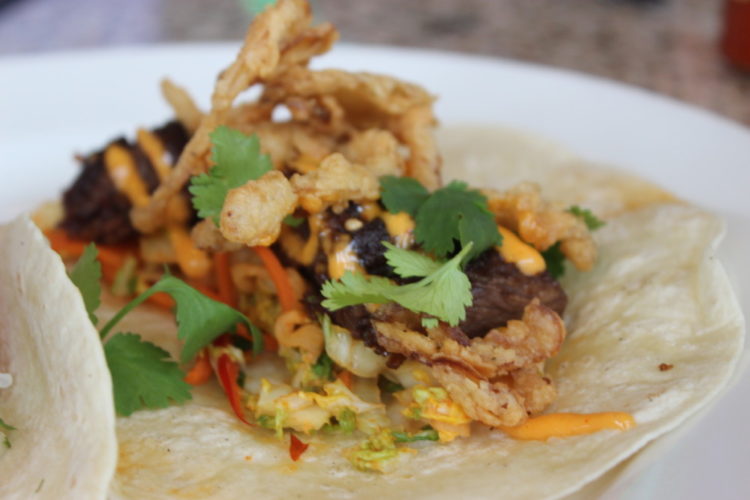 Speaking of seafood, yes, there was something on the menu for me to eat — and they were delicious! The Shrimp Al Pastor came out in all its glory with red chili marinade, cabbage slaw, pineapple salsa and cilantro on a soft tortilla. I left the tortilla alone, but went to town on everything on it! This taco is the sweet and sassy one of the bunch, with a hint of spice from the red chili, plenty of sweetness from the pineapple, and a nice bite from the cabbage slaw. The fresh cilantro was the perfect topper. Sometimes shrimp can be pretty boring — but not here!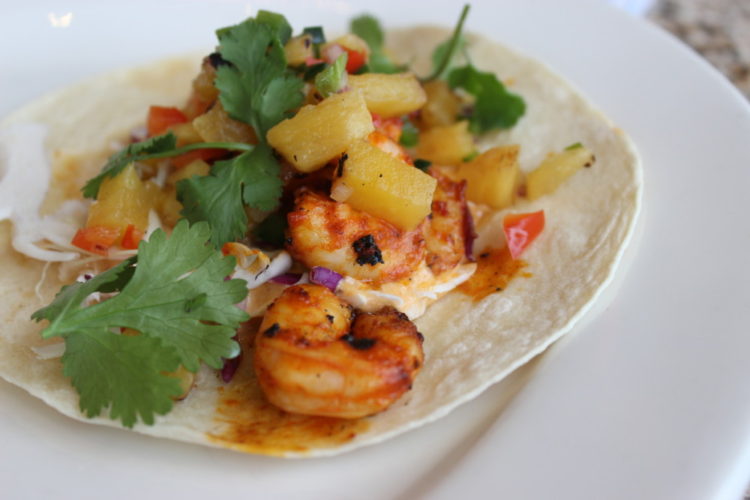 Every Taco Tuesday menu needs a good fish taco, especially when you're living in Florida. The Baja fish taco is a perfect example — the fish is appropriately battered in Corona with cabbage slaw, pickled onion, creme, pico de gallo and cilantro. You can put pickled onion on almost anything and I'll eat it. It lends such a wonderfully sweet and tart flavor, and I love the texture too. I try my best to stay away from fried food, especially fish, but the batter was so light and wasn't overwhelming in the least. The fish beneath the crispy exterior was still tender, flaky and full of flavor. The only thing I would add to both of the seafood options is a scoop of guacamole. Tacos aren't complete without avocado!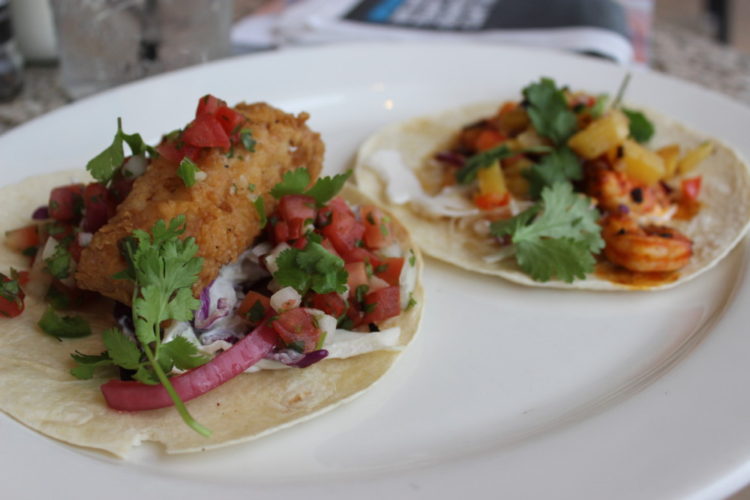 If tacos aren't enough for your Taco Tuesday night out, never fear — Burt & Max's offers four additional dishes to satisfy your Mexican cravings. If you're looking for a Taco Tuesday dish that won't wreak too much havoc on your waistline, the tostado salad is a good choice. It's made with grilled chicken, black beans, iceberg lettuce, avocado ranch, pico de gallo and onion. And if you could care less and just want to dive headfirst into indulgence, you've got to go with the nachos. Tortilla chips are piled high with ground beef, black beans, Monterey Jack cheese, pico de gallo, sour cream and cilantro. Again with the lack of avocado on taco night, this dish is in serious need of some guacamole added to the mix. Ask for some on the side and pile it on — go on, you know you want to.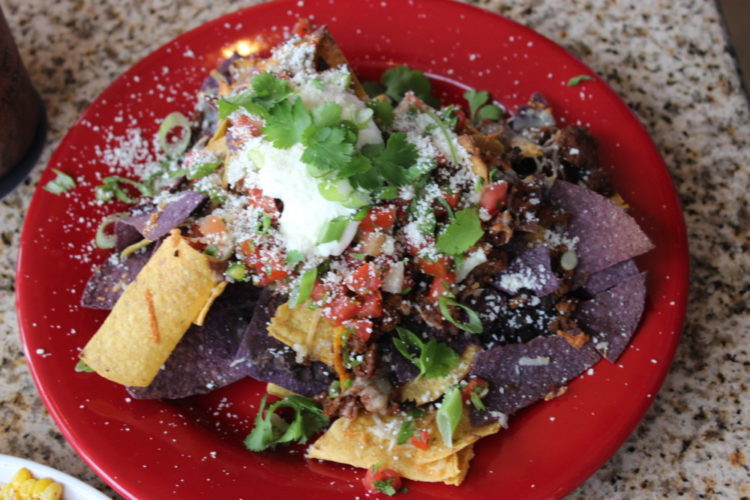 There's also Mexican street corn, better known as elote, served off-the-cob with chipotle aioli, cotija cheese and cilantro; and a staple in every Mexican food diet — rice and beans, with green onion, pico de gallo and cotija cheese.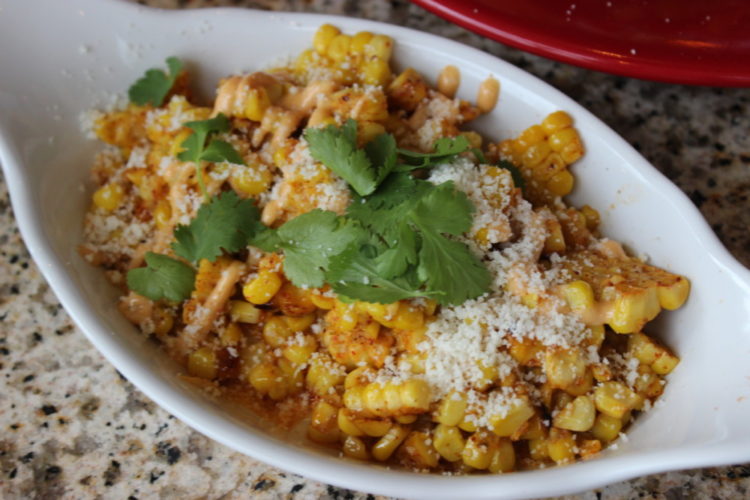 So now that you know how I feel about guacamole being part of Taco Tuesday, here's the other must-have: margaritas! Burt & Max's is offering up some great cocktails to go along with all the Mexican-inspired dishes including the Melon Margarita made with Herradura Silver tequila, midori, fresh lime, lemon and orange juice. This drink is the color of a bright green highlighter, thanks to the midori, and is filled with bright citrus notes. I loved the subtle sweetness and was kind of in love with the color.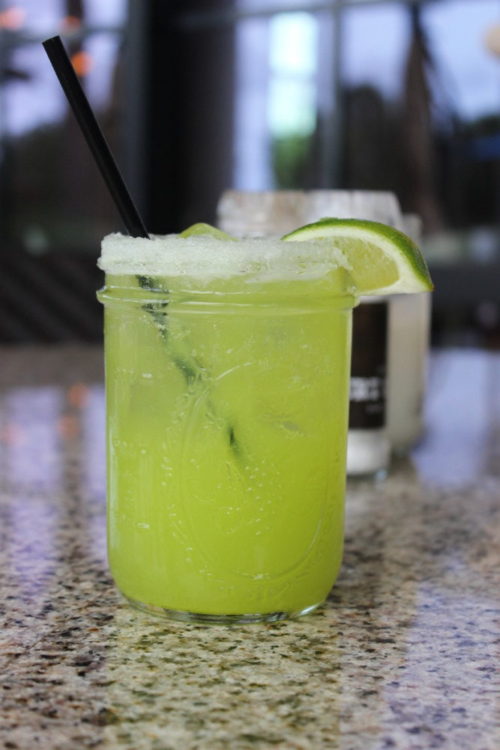 The Mexi Mule is Burt & Max's twist on the classic, made with Herradura Silver tequila, ginger beer, fresh lime juice and orange bitters. It's super light and refreshing, and a total thirst-quencher. Another classic-turned-on-its-head is the Anejo Old Fashioned made with Herradura Añejo tequila, agave and orange bitters. The three cocktails run at just $9 each. You can also get bottles of Corona, Corona Light or Modelo for $5 each — or if you're really thirsty, order a bucket for $12. Additional drink specials include Corona, Corona Light or Modelo bottles for $5 and buckets of 5 for $12.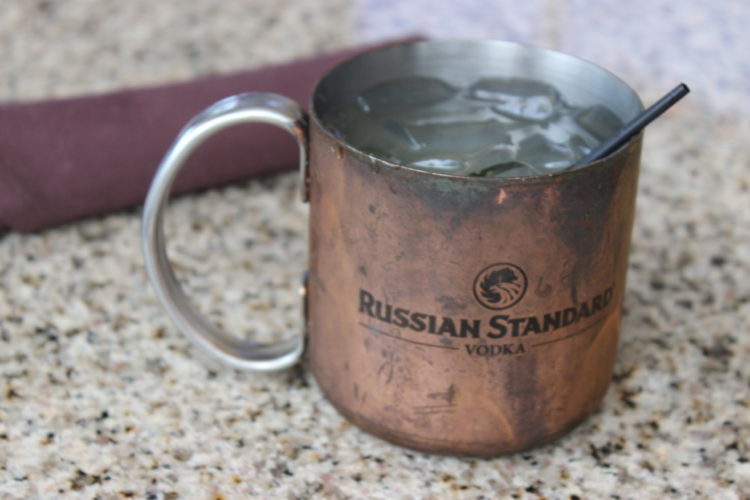 Aside from all the yummy taco specials at Burt & Max's, there's also brunch on Saturday and Sunday with a Build-Your-Own Bloody Mary and Mimosa Bar, $11 lunch specials throughout the week, and an awesome happy hour with half-priced drinks at both the inside and outside bars every day from 11:30am-6:30pm, and a bar bites menu from 4-6:30pm Monday through Friday.
Burt & Max's is located at 9089 West Atlantic Ave. in the Delray Marketplace in Delray Beach.