I forgot how much I loved New York City. It's probably been about three years since I've been back — but when I saw that NYC skyline, I felt as though it was yesterday. I got to spend the last four days in the city at Book Expo America, which was SO awesome. Though I was there for work, I still had time to walk the show floor and stopped at every single publisher's booth where I saw even the slightest resemblance of a cookbook. I was able to take a few free copies of various books, but mostly I'll be receiving review copies in the mail. Yay!

Anyway, my first night in the city was awesome because I got to meet up with my two best friends from college, Carla Marie and Kelly. Anyone familiar with Elvis Duran and the Morning Show? Yes, that Carla Marie. Kelly's my other claim to New York City fame, with a sick job with CBS News and a four-year stint as a Knicks dancer. A reunion with the two of them has been loooong overdue, so as soon as I knew I'd have a little free time, there were no other people I wanted to spend it with.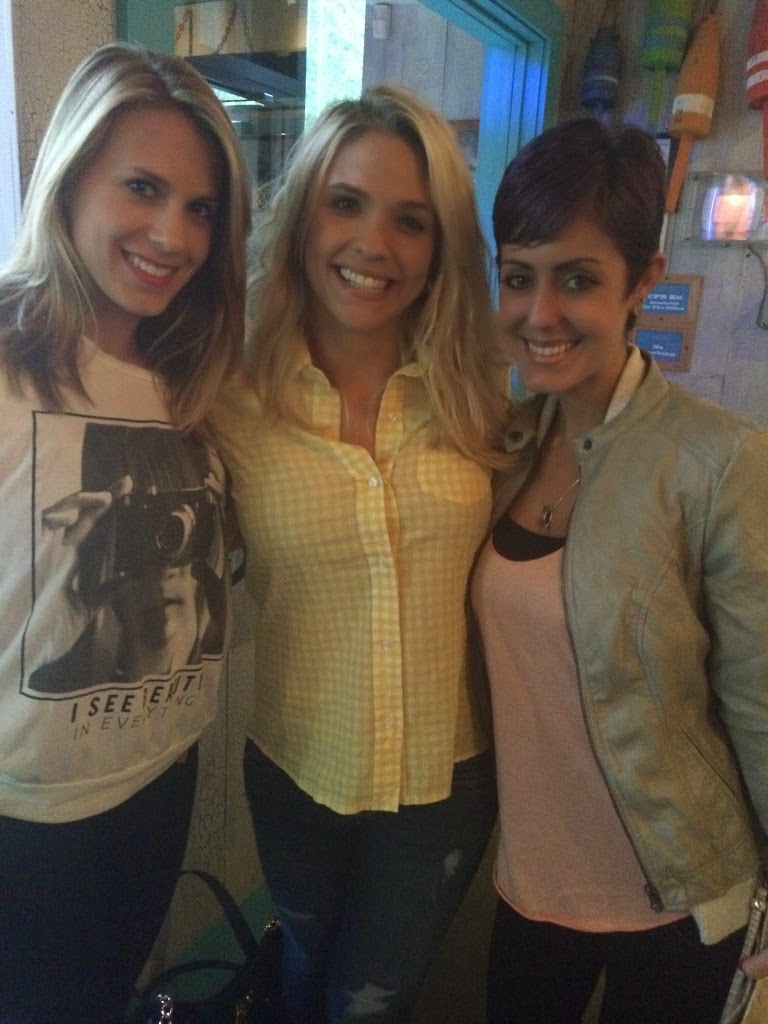 We got together for dinner at a Mexican restaurant right across the street from my hotel, Lucy's Cantina Royale. A cute little place with a cool outdoor dining area upstairs on the roof. If the weather wasn't so crappy, I would have loved to sit up there, buuuut it was gross and rainy and cold. Thanks for the warm welcome, New York.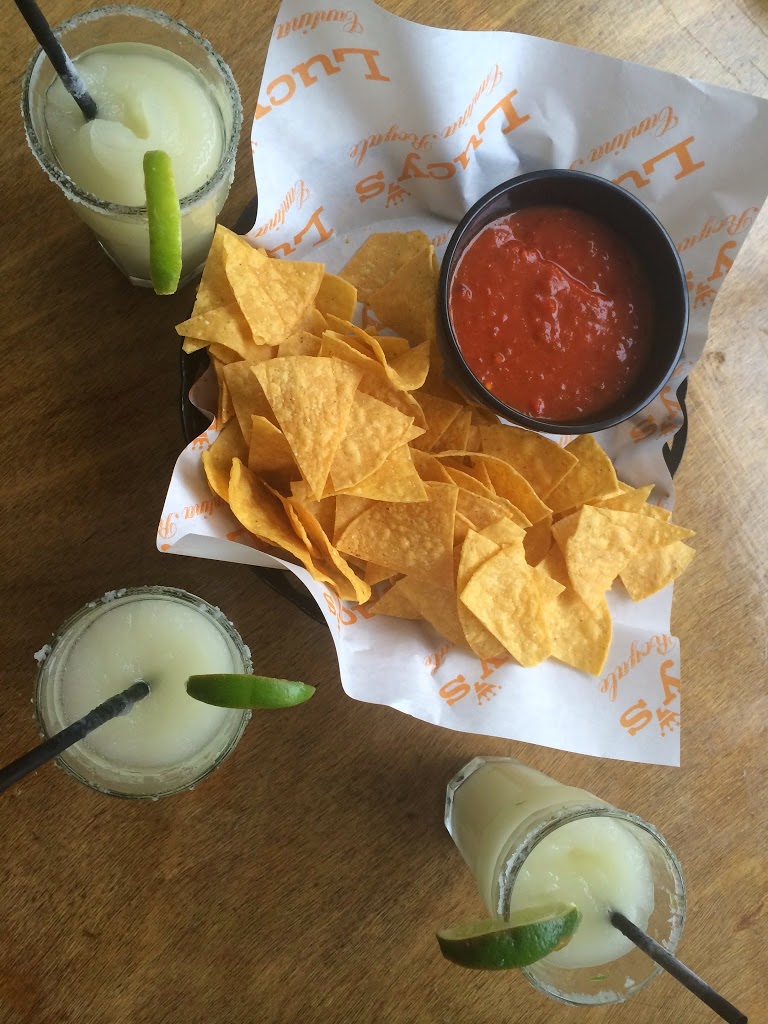 My teeth were chattering, but I still got one of their frozen margaritas — can't say no to a good happy hour special! Chips and salsa came next. Crispy, crunchy "Paper Bag" tortilla chips came out inside — you guessed it — a paper bag. The chips get poured out into a picnic-style basket alongside a mixture of tequila-laced salsa. Whaaat? Tequila in my salsa? Sounds like a pretty good idea, why have I never seen that at any other Mexican restaurant?! It was pretty spicy. I'm betting it was not only laced with tequila but also some jalapenos too.


After chowing down on chips and filling in each other on our lives, we all ordered salads for dinner. Mixed greens, grilled chicken, tomatoes, corn, black beans, and shredded cheese stuffed into a huge taco shell for Carla and Kelly, and mine sans taco shell and chicken, but loaded up with cream avocado slices.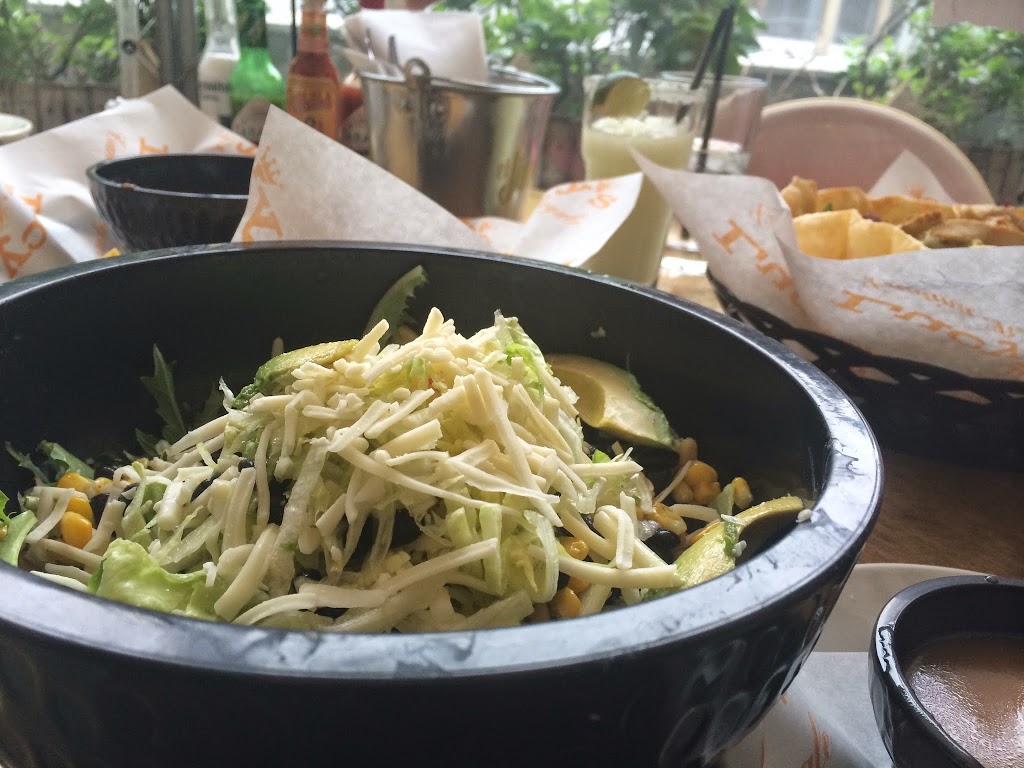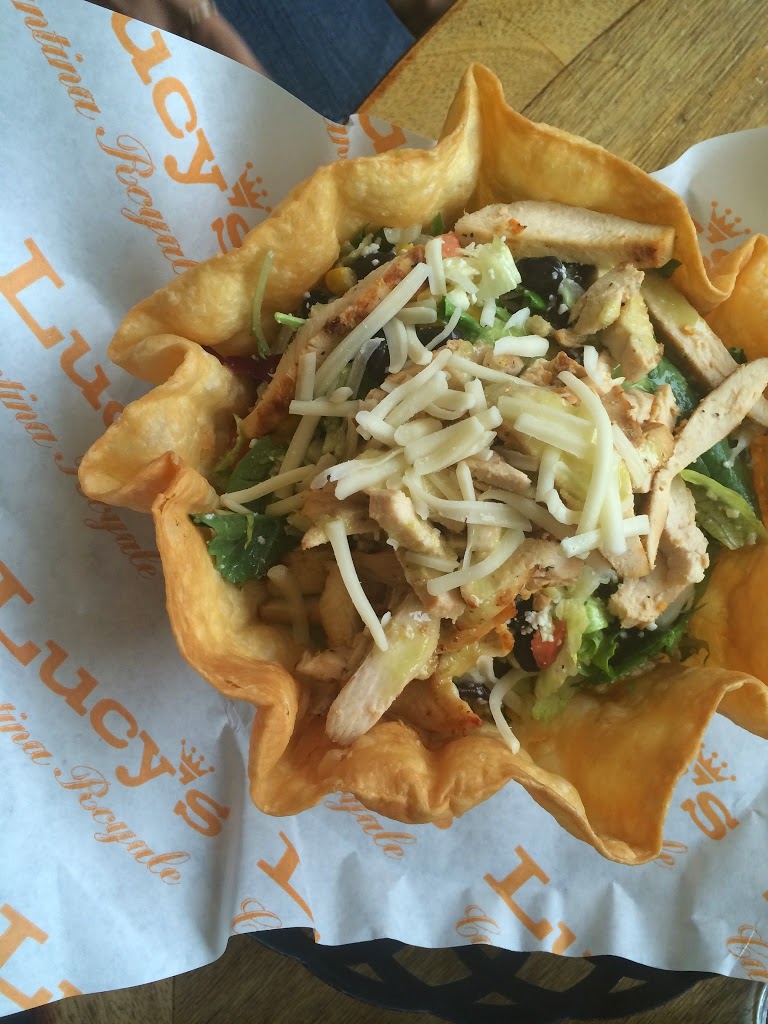 I'd say my first night back in NYC was a success. Wouldn't you?
More yummy meals to come…