Never miss a bite! Sign up here to receive new recipes and reviews straight to your inbox.
Disclosure: I was invited to dine as a guest of Oceans 234 and received a complimentary meal in exchange for this post. As always, all opinions are 100% my own.
Oceans 234, located just next to the Deerfield Beach Pier, is partnering with a local scuba center to bring you a closer look at — and taste of — our fresh, local Florida fish.
As Floridians, we have a lot to be thankful for when it comes to food. There are plenty of local farms and purveyors bringing us fresh produce, meats and cheeses — and with the ocean in our backyard, we can get our hands on some incredible fresh seafood as well.
One of my favorite local restaurants, Oceans 234, wants to remind our community of this — and show us all that we don't need to be a professional chef to create a restaurant-worthy home-cooked meal featuring fresh locally caught fish.  In partnership with Force-E Scuba Centers, the chefs of Oceans 234 will be featured in a new YouTube series called Force E presents Cooking the Local Catch at Oceans 234.
The weekly series will follow the legendary Jim "Chiefy" Mathie on his underwater adventures as he catches local fish for the chefs of Oceans 234 to then use in a recipe. These recipes will be broken down, step-by-step, so that viewers can see just how easy it is to cook local fish for their family and friends in their own home. The chefs will then add their Oceans 234 touch, and feature the dish as a special in the restaurant for the week. Viewers can come in to Oceans and try the very dish they watched being cooked on their screens.
Although the series launch date has not been set, we do know that the first four recipes with include locally caught lion fish, grouper, lobster and yellowtail snapper. These videos will be posted to YouTube, on each of the participating entity's channels — Force-E, Chiefy Crew, and Oceans 234 — so make sure you are following all three!
I'm hungry just thinking about all the yumminess that is about to come out of the kitchen at Oceans 234. I've had some very memorable meals there, most recently for brunch on Easter Sunday.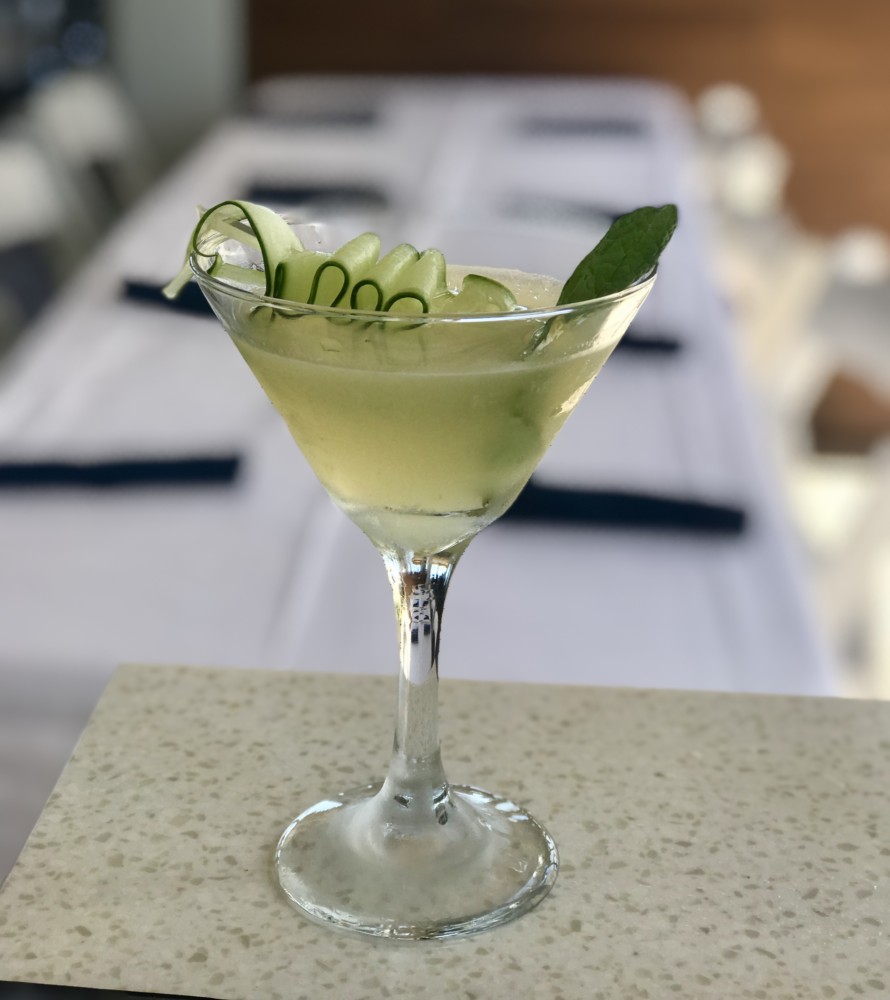 My favorite menu sections to order from are the raw bar and sushi selections. One must always have shrimp or crab cocktail when dining on the beach!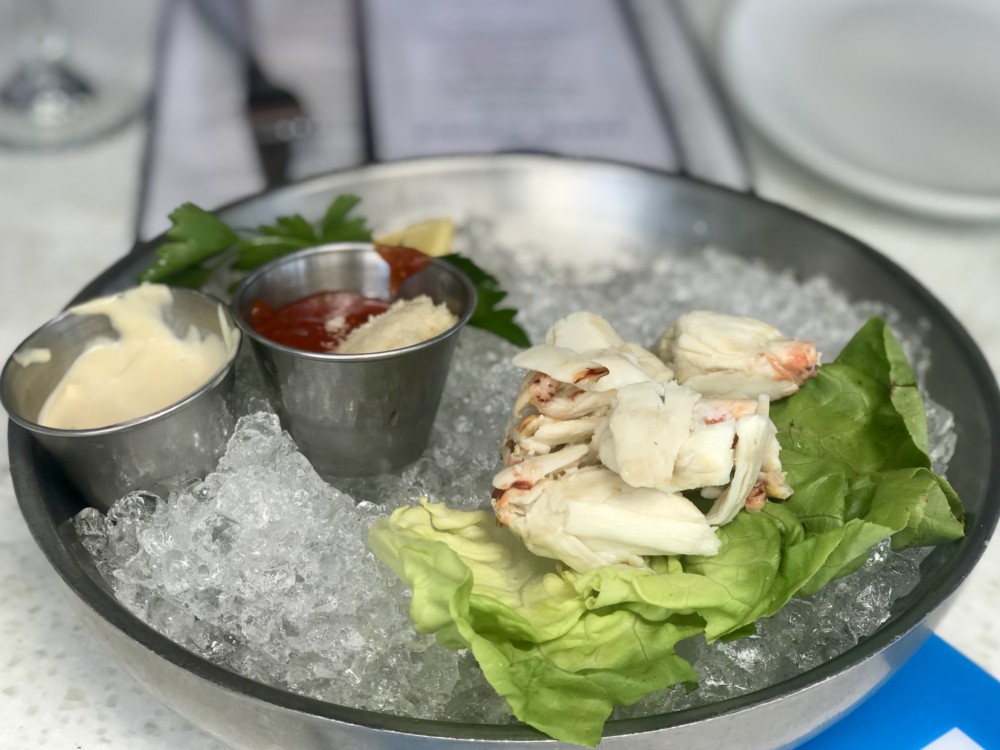 I usually order sushi when I visit Oceans 234, but this time I was feeling the tuna poke. Fresh Ahi tuna is mixed with avocado, cucumber, mango, macadamia nuts, and jalapeño, and served with a whole plate full of crispy plantain chips — my favorite dipper! Note to all my gluten-free friends — this is safe for us! It can be made using Tamari instead of regular soy sauce. This is probably one of my favorite restaurant poke dishes to date. The creaminess of the avocado, the crunch of the cucumber and macadamia, the sweetness of the mango, the heat of the jalapeño… It all blends so well together. And then of course, you know how much I love my plantains…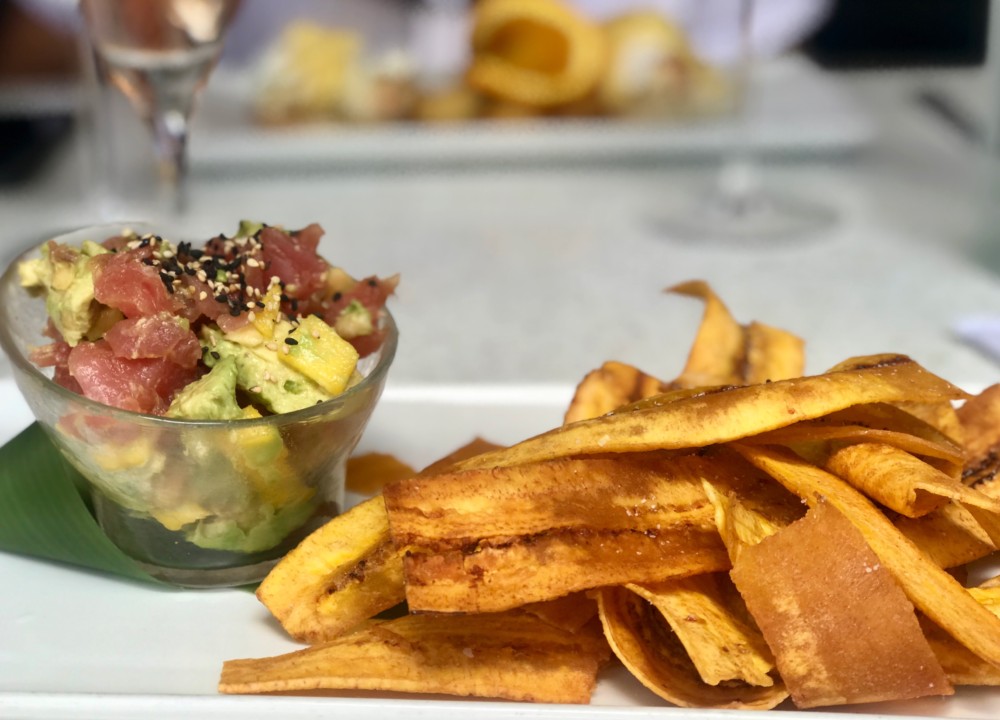 When dining at Oceans 234 for Sunday brunch, bottomless mimosas, bellinis and sparkling rosé are available, as is a list of yummy brunch specials including a Benny Bar, where guests can choose to go traditional with the classic preparation of poached eggs on a toasted English muffin, drenched in hollandaise and served with home fries, or they can elevate their dish with smoked salmon, crab cake, steak or lobster.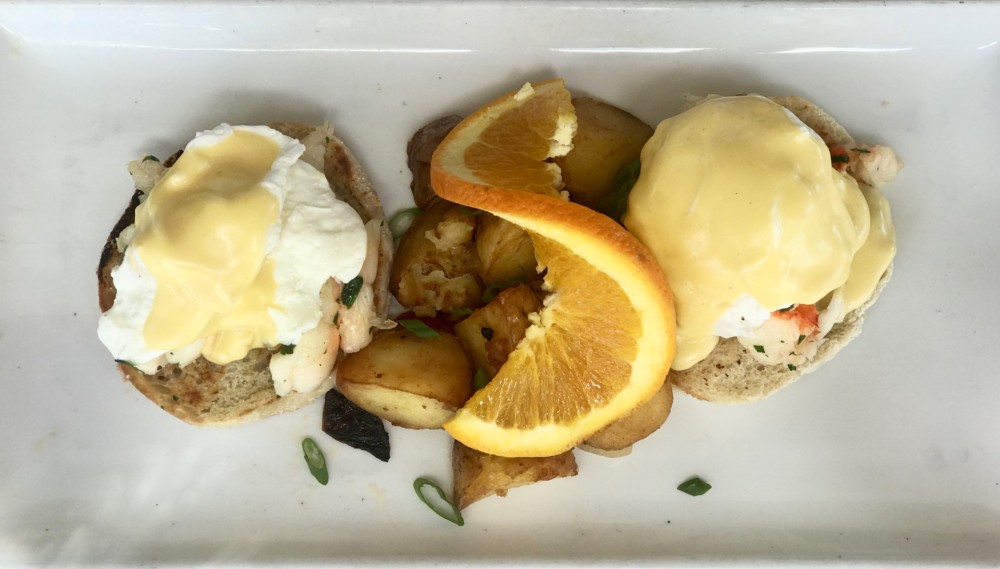 There's a reason why Oceans 234 has consistently been one of my favorite places to go since I first visited after its $1.8 million renovation in 2015. Not only do I always have a great meal, but nothing beats the view and its location, literally footsteps from the sand, and the staff has grown to become like family to me.
I've always felt as though the beach was like a second home, and at Oceans 234, I feel the same.
Oceans 234 is located at 234 North Ocean Blvd. in Deerfield Beach. The restaurant is open Monday through Thursday from 11:30am-10pm, Friday and Saturday from 11:30am-2am, and Sunday from 10am-10pm. Brunch is served on Sunday from 10am-3pm. Happy hour is available at the bar Monday through Friday from 3-7pm, featuring half-priced drinks and a select menu of bar bites.