Never miss a bite! Sign up here to receive new recipes and reviews straight to your inbox
Disclosure: I was invited to dine as a guest of the restaurant. No monetary compensation was received for this post. As always, all opinions are 100% my own.
Drinks. Eats. Beach. That's the lifestyle at Deerfield Beach's premier oceanfront dining destination, Oceans 234.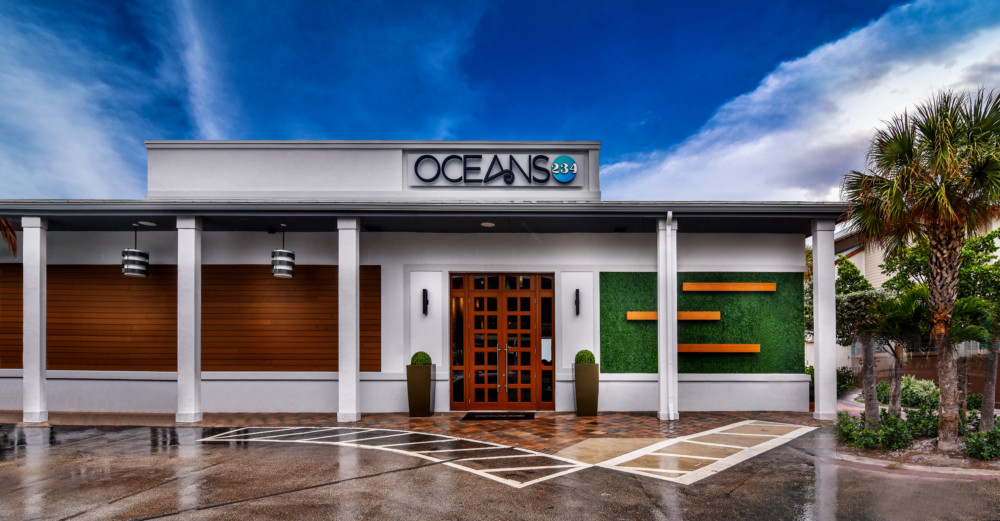 The restaurant went through an 1.8 million dollar renovation in 2015 and has recently added a few more changes to the mix. Owner Danielle Rosse has brought in a new executive chef and a new beverage director, both of whom have done their share of work to improve the menus. Executive Chef Brian Cantrell has revamped both lunch and dinner, adding his refined touch to familiar favorites and plenty of new creations; and Beverage Director Drew Shane has amped up the cocktail selections with more tropical, beachy vibes than ever before, including the Deep Eddy Tropical Mule with peach vodka, pineapple juice and ginger beer; the Exotico Blood Orange Margarita with fresh lime, agave nectar and blood orange juice; the Peach Sapphire Collins with St. Germain liqueur, fresh lemon juice and real peach puree (none of that processed store-bought stuff over here!); the Ketel One Citreon Arnold Palmer with St. Germaine liqueur, iced tea and fresh lemon juice; and two varieties of "adult" lemonades — one with Jack Daniels Tennessee Whiskey and raspberry lemonade shandy, and another with Tito's Vodka, fresh lemonade and again, real, blueberry puree.
You can read about my first visit to Oceans after the renovation here — but I was a lot more satisfied with dinner this time around. Chef Brian even took the time to sit down with me and go over the menu, carefully telling me what I could and could not have because of the sugar content. He even brought out a separate portion of one particular dish without a specific ingredient, so I'd still get to taste. Although I wasn't able to taste any of Drew's new cocktails, I did enjoy a nice glass of my favorite pinot gris that paired perfectly with all the seafood.
Speaking of seafood, let's get to it! First things first — OCTOPUS! A good octopus dish is truly the way to my heart, and Chef Brian has certainly gotten there. The grilled octopus comes with fennel, tomatoes, fingerling potatoes, olives and black garlic vinaigrette — there is also chorizo in the dish, which I carefully avoided along with the olives (I hate olives). But the rest of the dish? Perfection. The octopus was crisp yet tender, the tomatoes were bursting with sweetness to balance out the somewhat bitter fennel, and that vinaigrette had so much unique flavor. So far, so good…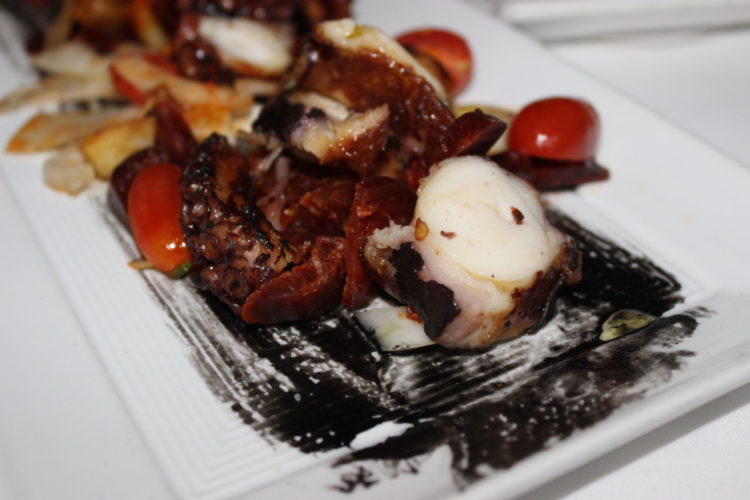 Next up was an absolutely beautifully presented dish, the tuna poke. Chef Brian totally changed up the previous Ahi tuna dish that was on the menu and turned it from a stack of tuna and avocado into a masterfully plated dish, half of a coconut shell filled with tuna, cucumber, mango and macadamia nuts, served with crispy plantains. The tuna was extremely fresh and flavorful — but what I really loved was the way it was presented. It seriously just screams tropical paradise in your face, and really makes you feel like you're on vacation. Just dining outside at Oceans 234 already makes you feel like your on vacation, even if you live 10 minutes down the road.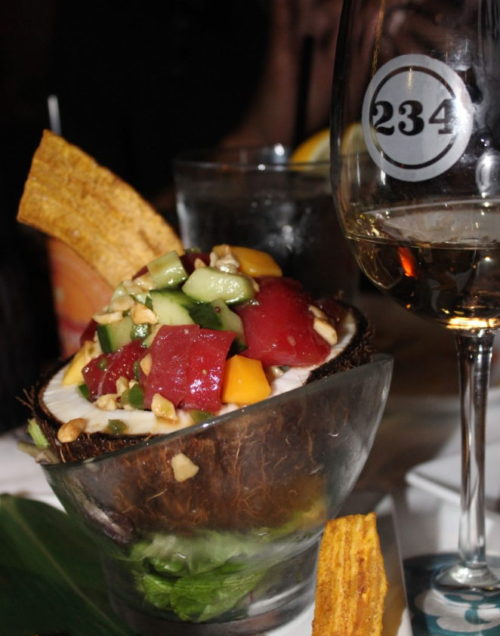 Other new appetizers include the Korean BBQ-style lollipop chicken wings with chopped scallions, sesame and Sriracha; the chicken tostada with ahi panca, queso fresco and avocado; and the kale caesar with garbanzo beans, baby heirloom tomatoes, chipotle pepitas and shaved parmesan.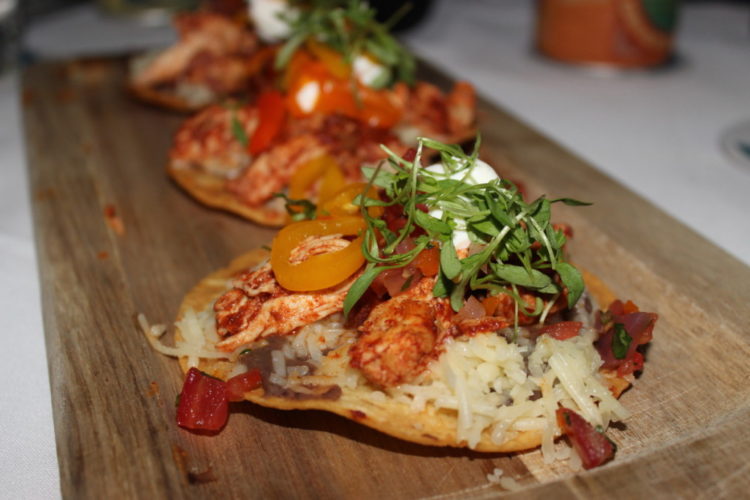 Entrees were seafood-heavy, which makes sense because Chef Brian has a pretty seafood-focused past. He's worked at Nemo, Prime 112, A Fish Called Avalon and Blue Moon Fish Co. When the plate of diver scallops hit the table, it took all of my willpower to wait for everyone (including myself) to get our pictures before diving in. The gorgeously seared scallops sit on top of a bed of butternut squash puree with curried cauliflower and Moroccan tapenade. All of the flavors on the plate felt warm and comforting and blended together really well. We also tried the macadamia-crusted mahi-mahi with coconut basmati, garlic green beans and papaya-mango salsa. I wasn't able to try the salsa, but the mahi was cooked very well and I loved the sweetness you get from the macadamia nuts.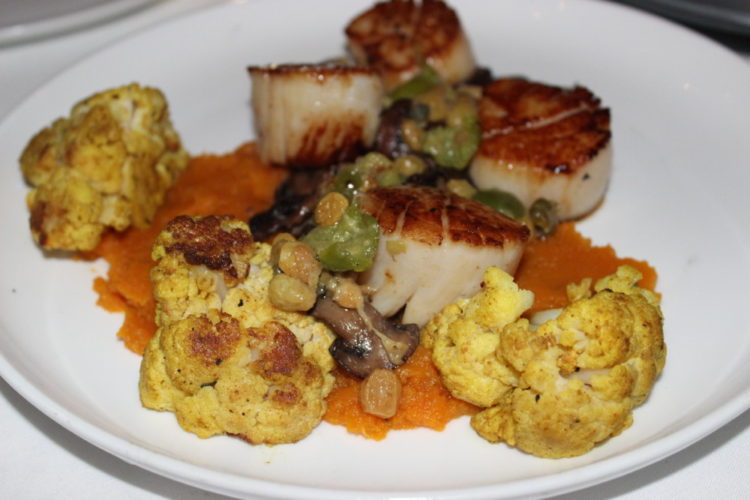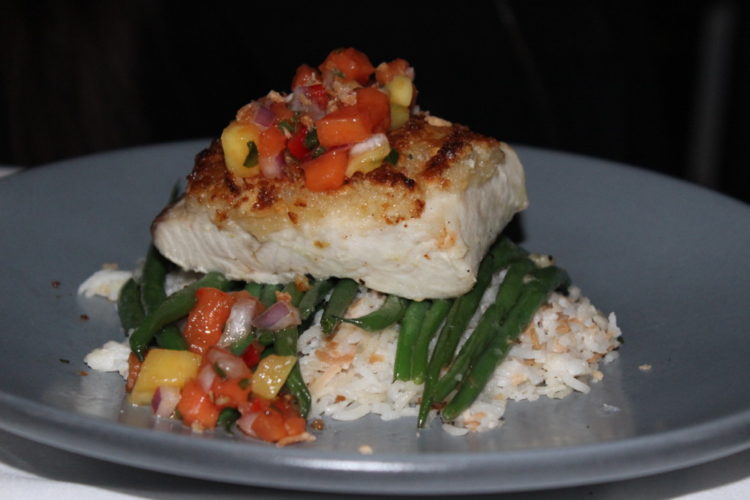 Chef Brian brought out his seafood special of the night, crab-crusted grouper with asparagus and roasted potatoes in a creamy horseradish sauce. I loved the cook on that piece of fish, and you can't go wrong with a topping filled with yummy crab meat. The sauce was a bit heavy on the horseradish for me, but that didn't keep me from enjoying every last bite. It cleared my sinuses, that's for sure.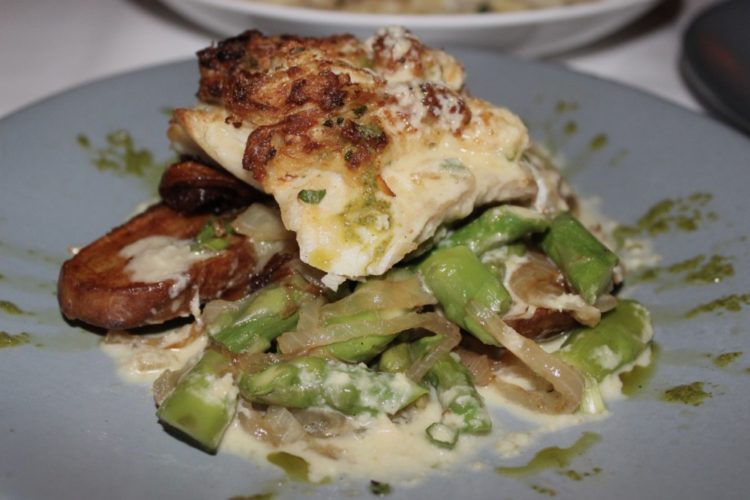 But the real winner of the night, the dish I literally could not stop eating, the dish I probably wasn't supposed to have but I don't care because it is too good to ever pass up — the lobster mac and cheese, made with an over-the-top, creamy, dreamy, delicious mascarpone cheese sauce. There's a refreshing, succulent half-pound lobster tail topping this bed of cheesy rigatoni heaven. I'm seriously salivating just thinking about it.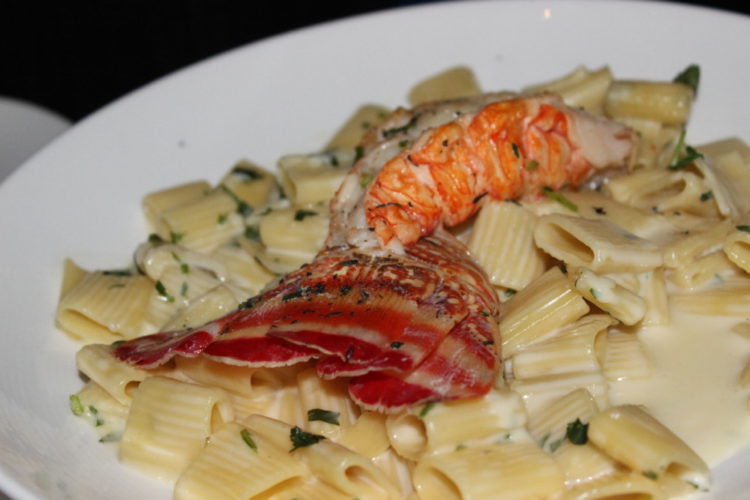 Additional new entrees include the dijon herb-crusted rack of lamb with quinoa tabbouleh, Brussels sprouts and a cabernet reduction, and the chicken milanese with baby arugula, mozzarella, tomatoes and aged parmesan.
Dessert at Oceans 234 is almost as breathtaking as the view. You won't want to miss out on the Chocolate Triology. Luckily, I've had this once before a long time ago before I found out about my sucrose-intolerance, and I can tell you it is a dessert lover's dream. Oreo cookies are baked in between a layer of chocolate chip cookie dough and fudge brownie, dripping in chocolate ganache and served with blackberry cabernet sorbet. I'll give you a second to pick your jaw up from the floor…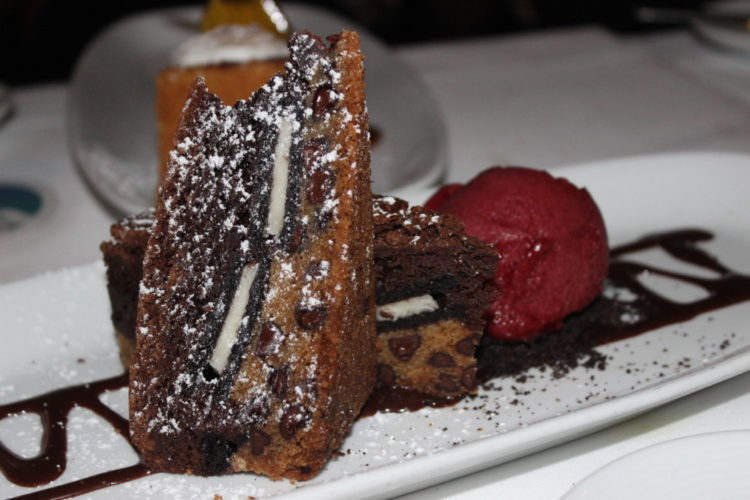 But get ready for it to fall again, because they also have a salted caramel cheesecake and cappuccino creme brûlée. Pastry chef Maria O'Hara is a genius in the kitchen. She also makes the Florida staple, key lime pie, with a macadamia nut crust, creamy meringue brûlée and blueberry lime compote as well as a variety of sorbet and ice cream flavors including mango, blackberry cabernet, vanilla and chocolate.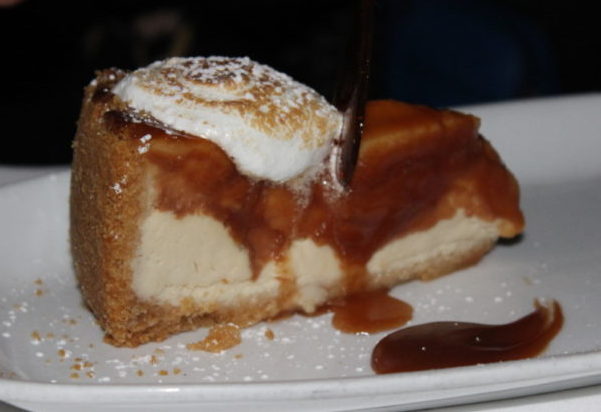 I hear there are changes coming to the brunch menu, so you know I'll have to go back and check it out. But let's be honest, after tasting Chef Brian's new menu offerings, I'll definitely be back for dinner again soon too!
Oceans 234 is located at 234 North Oceans Boulevard in Deerfield Beach.